Consultancy Overview
Innovative, futureproof retailing does more than boost sales and profits.
It also elevates your brand, boosts investment, secures free media attention and attracts and retains top talent.
Insider Trends' retail experts and technology consultants are well positioned to inform and support your business.
We've monitored best practice and innovation in global retail, online and off, for over 12 years.
Insider Trends is led by Cate Trotter, who was named one of Vend's Top 50 global retail influencers in its most recent three surveys.
Our technology consultants have successfully led retail and ecommerce businesses.
We've helped A-list global brands define and refine their stores and strategies.
We've advised 50+ retailers, using data-driven insights.
We've scouted retail (and delivered retail safaris) in 15 cities across 5 continents, gaining first-hand understanding of what works and what doesn't.
We are an impartial voice that can provide a fresh perspective – and one that isn't afraid to ask the hard questions.
Our consultancy services boost clients' strategies and help them avoid expensive, time-consuming mistakes.
We've helped some of the world's best-known retailers by:
Informing and inspiring their teams with the best of global retail.
Ensuring their initiatives give them the best ROI.
Addressing their blind spots, seeing their business differently and answering the hard questions, in order to develop a robust, futureproof business.
Connecting with partners who can help them on the next step of their journey.
Assessing competitors' offers and finding gaps where they can get ahead.
Read what some of our clients have said: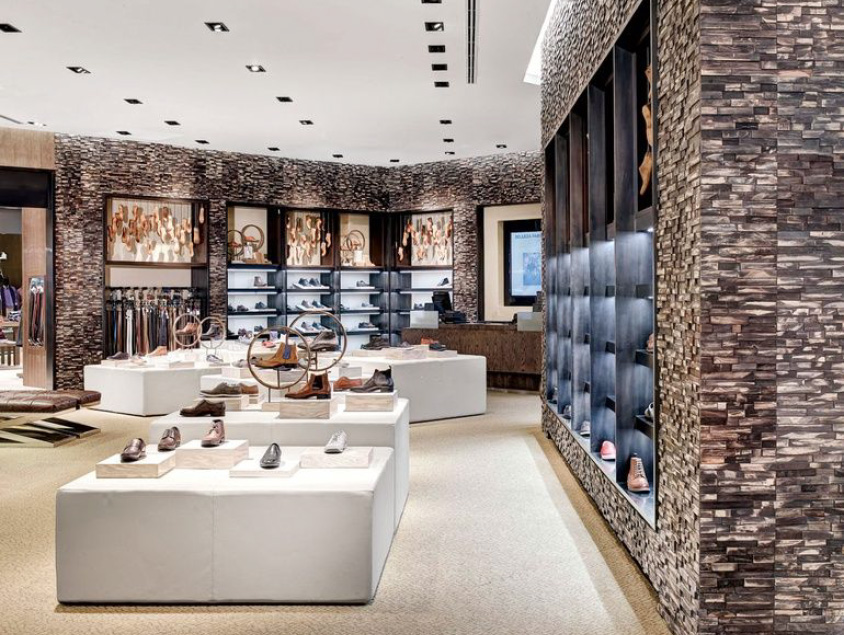 Insider Trends informed our decisions on the creation of our new salon and retail concept, brand and experience. Their processes helped us refine our customer journey, brand positioning, platform and strategy.
We wouldn't have been able to do it on our own. They highlighted things we wouldn't normally think of, sharing very enlightening information around best practice in retail.
We learnt a lot about personalisation, loyalty and what's happening in other countries. Now we've got all the right systems in place, we've got a really significant point of difference against our competitors. I'm hopeful that it'll be a significant return on investment.
Cory Anderson
Managing Partner,
Tommy Guns
Typical consultancy packages and prices
Typical packages are below. This is a starting point – we can remix and tailor services as you see fit.
Strategy call
The fastest, simplest way to apply our brains to your project.
We can review and upgrade your plans, and provide recommendations and introductions.
Quick win sales growth plan
Tailored recommendations of 1 and 2 month projects that will quickly boost your sales and profits. Find out how to grow your sales by c. 8%.
Packages from
£1,200 + VAT
Quarterly trend and innovation update
Regular industry update and inspiration sessions. Keep your teams aligned, energised and informed on the developments that matter to your business.
Packages from
£1,750 + VAT
Innovation and best practice upgrade
Develop a world-leading action plan in a few hours. We'll showcase inspirational examples from around the world, before helping you map your next and best move.
Packages from
£4,985 + VAT
Omnichannel audit and strategic recommendations
Unlock the potential of cutting-edge omnichannel operations. Let us show you what your business can really achieve and how to get there. Access the best of our team's expertise, from our retail strategists to omnichannel platform experts.
Packages start at
£5,985 + VAT
Sustainability crash course
A bespoke session to inform and align your teams – and give you a clear, highly valuable way forward. We'll help you identify the right sustainability initiatives and communication methods, before defining a clear plan to get it all done.
Ongoing 'personal training' for retail excellence
All the benefits of booking a personal trainer at the gym, but for your retail team! We'll support your team, hold them accountable and keep them at the top of their retail strategy game.
Futureproof retail strategy
Don't be the next retailer to go out of business. We'll look at your business with fresh eyes and challenge your colleagues, helping you develop a robust strategy to enhance short- and long-term results.
Packages from
£19,985 + VAT
Data-driven strategic recommendations
Be number one for the missions that matter. And do it through a handful of simple, specific actions. This comprehensive, unique service blends eye-opening data with our strategic expertise.
Packages from
£60,000 + VAT
The renaissance of physical retail
What impact will Covid-19 have on the long-term future of retail? Get a new perspective on your retail stores with this inspiring, data-driven session on how the role of physical retail is changing.