Brand Focus
32 things you didn't know about Apple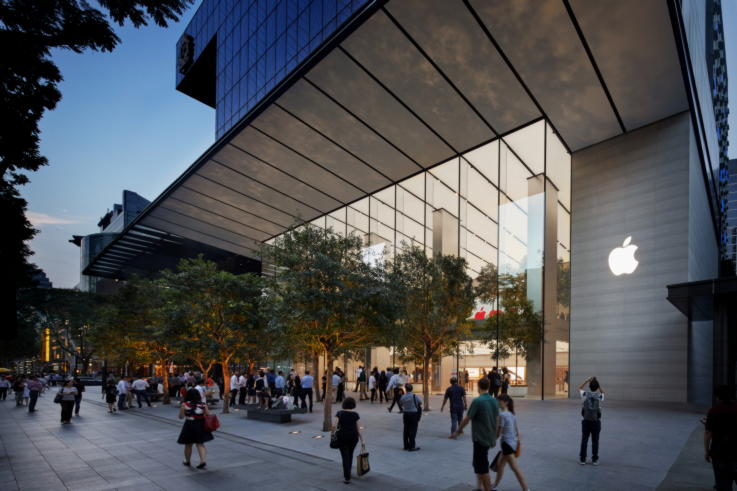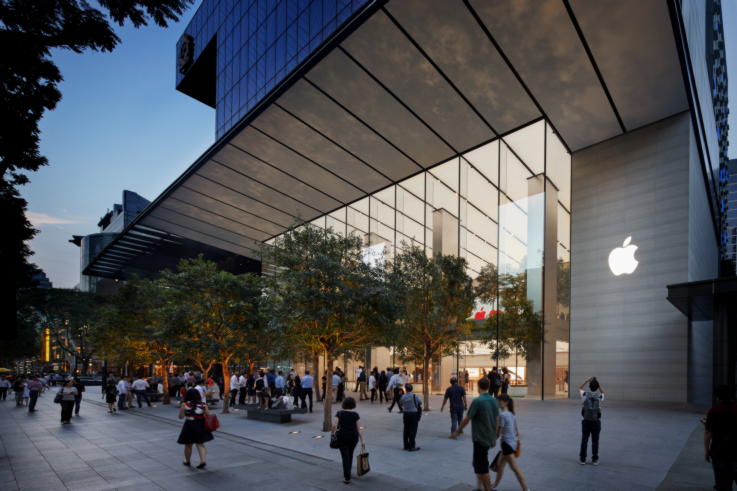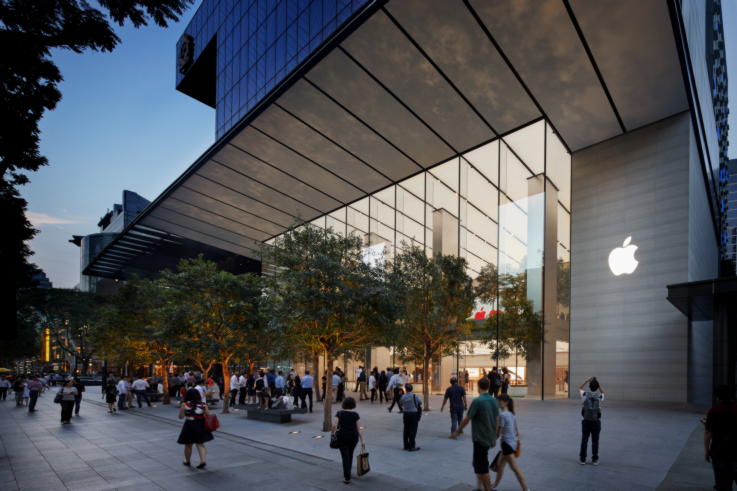 Apple's continuing evolution sees a move away from retail norms. As a company its retail spaces are shifting towards the experiential. Apple is striving to bring together local communities and offer spaces that are both breathtakingly beautiful, with enviable design and magnificent engineering, but also a wealth of educational resource.
Is there any better way to sell your products than to offer free training, guidance and project assistance in a captivating and all enticing setting? What is it that makes Apple so appealing and as retailers should we be following suit?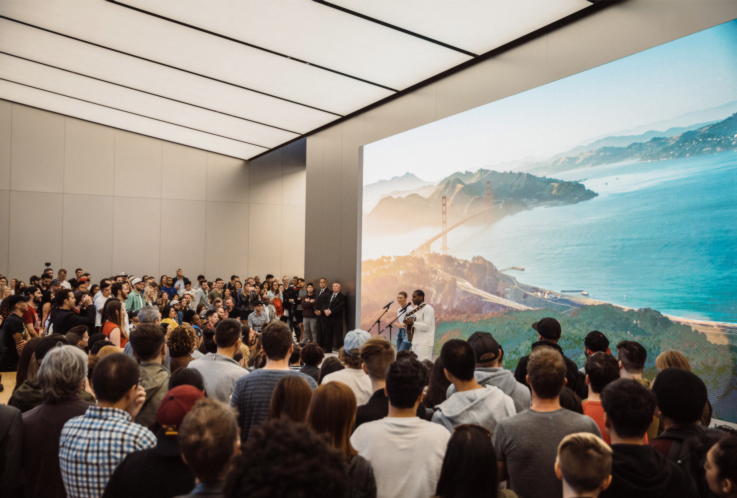 Here are 32 things you may not have known about Apple….and that's only the beginning.
1. Apple stores drive so much traffic to shopping malls, Apple is able to negotiate cheaper rent for its retail spaces.
2. Apple stores have been shown to increase overall sales in shopping malls by 10%. In some Apple can account for 33% of overall sales within the shopping mall.
3. Apple has opened 494 retail stores in more than 18 countries since May 2001. This includes 270 in the United States and 224 elsewhere.
4. Apple has stores in 45 out of 50 states in the USA.
5. The first Apple store outside of the USA was opened in Tokyo, Japan in 2003.
6. Apple has about 50,000 retail employees worldwide. If you put all of them in one place, they'd equal the population of a mid-sized US city.
7. Apple is one of the biggest job creators in the USA, responsible for more than 2 million jobs across the country.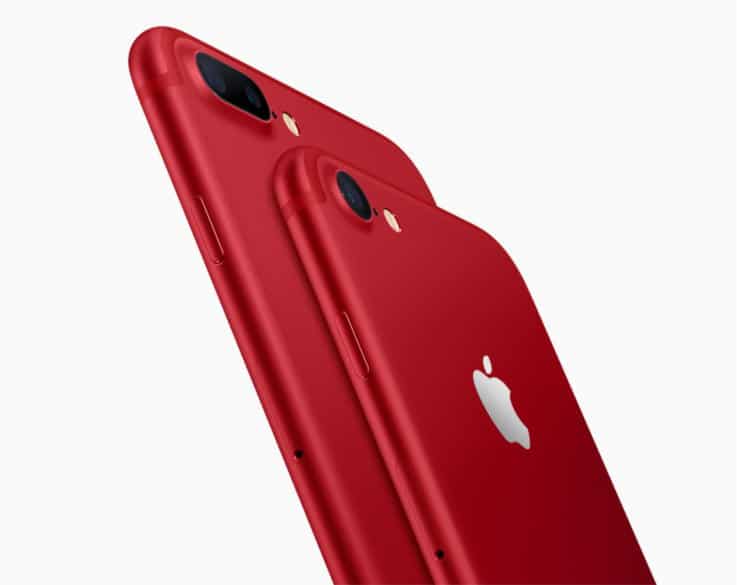 8. Apple stores get more than one million visitors per day worldwide. That's at least 365 million people per year.
9. The busiest Apple store in the world is the Nanjing East store in Shanghai, China, which attracts close to 25,000 customers per day.
10. Apple leases about 4.9 million square feet of space for its retail operations. That's the equivalent of about 85 football fields.
11. Apple stores are money making machines, generating more profit on a per square foot basis than any other retail chain.
12. "Today at Apple" is Apple's new in-store educational sessions programme. It offers more than 60 different sessions in creative skills.
13. The first two Apple stores in the United Arab Emirates received more than four million visitors during their first eighteen months of opening.
14. Apple's new approach to its retail locations sees Apple changing its store design template for the first time in 15 years. Fully functional products are displayed across tables with significant and generous amounts of space between them and interestingly there is no signage, indicating less 'sales' space and a move toward experiential stores.
15. Apple recently removed the word 'store' from its retail locations.
16. The doors to Apple Union Square in San Francisco are 42 feet high. They each take 10 minutes to open.
17. Apple Union Square also features a giant 6k video wall costing $1.5 million. Every Apple store will be getting one of these video walls in the near future at a cost of around £1 million each.
18. Apple has received numerous architectural awards for its store designs. Its iconic glass cube store in Istanbul, Turkey is considered a feat of engineering with its impossibly perfect glass lantern design.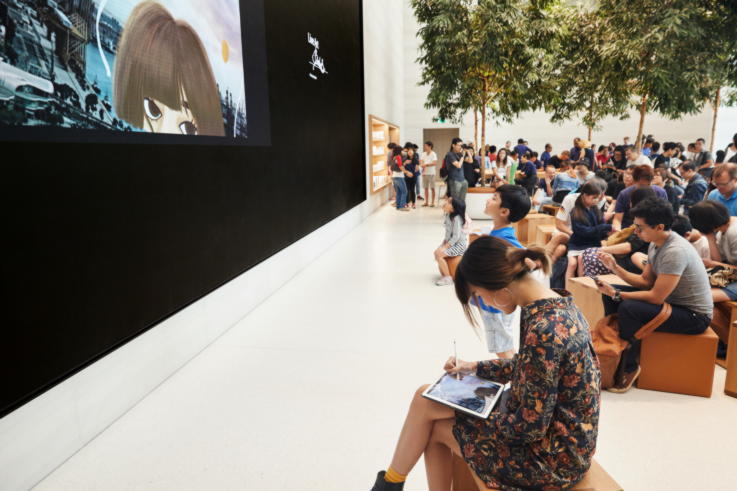 19. Training the Apple Way– what does a.p.p.l.e. really stand for when it comes to training staff how to sell? Well here's the thinking behind it:
A – Approach customers with a personalised, warm welcome.
P – Probe politely to understand all the customer's needs.
P – Present a solution for the customer to take home today.
L – Listen for and resolve any issues or concerns.
E – End with a fond farewell and an invitation to return.
20. The Apple staff training manual for retail condemns 'pushiness'. There should be no hard sell but instead staff should lead the customer to feel empowered.
21. Apple associates do not work on commission. Their mission is to find the product that is right for the customer, even if it turns out not to be an Apple product.
22. Some fake Apple stores in China are so realistic, even employees are convinced. Twenty-two fake Apple stores were uncovered in one Chinese city alone!
23. Apple once had more operating cash in the bank than the U.S. Treasury. Clearly they are doing something right.
24. Apple reported record breaking profits for the first quarter of 2017, with a quarterly revenue of $78.4 billion
25. January 1st 2017 was the busiest day ever for Apple. With reported App store sales of $240 million New Year's Day capped a record breaking holiday sales season.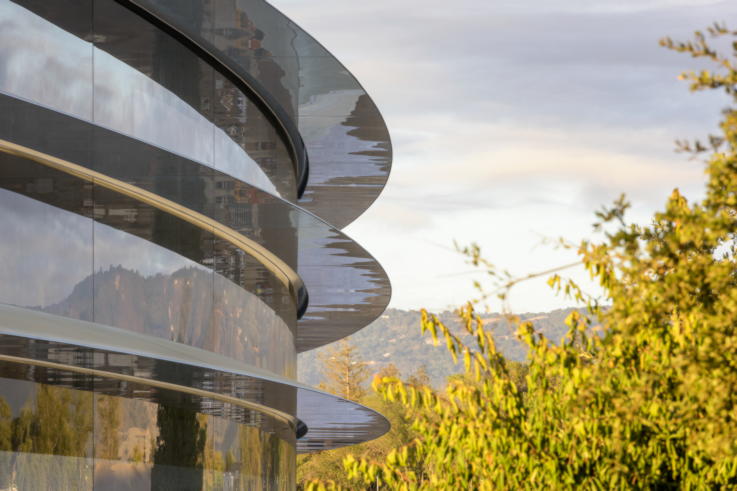 26. Prior to 2015 Apple also had a handful of mini stores. With some as small as 750 square feet the stores became impractical to cope with Apple's ever growing clientele. However with Apple growing and growing the mini stores may not be gone forever.
27. As of 2016 the best selling Apple product was still the iPhone with sales close to 212 million, down from 231 million the previous year. Apple put this down to customers holding off buying a new iPhone until the latest model is released.
28. Since its launch in 2007 more than a billion iPhones have been sold worldwide.
29. Apple is set to significantly increase its retail operations in China. Angela Ahrendts, Apple's Senior Vice President for Retail and E-Commerce, is concentrating efforts on opening stores in the cities that will be the most heavily populated by 2025.
30. When Steve Jobs named his newly founded company Apple, not only did he think it sounded fun, spirited and not intimidating, he also realised that by starting the company name with an 'A' it would come higher up in search listings.
31. In March 2017 Apple launched the iPhone 7 Red Special Edition to mark 10 years of collaboration with RED, the global fund for fighting AIDS. Apple is the world's largest corporate donor to RED. Its customers have contributed more than $130 million dollars to the global fight against AIDS.
32. Apple Park, Apple's new 175 acre campus opened to more than 12,000 employees in April 2017. The magnificent campus and visitor centre is designed to offer the full Apple lifestyle experience and to increase staff retention. The thinking behind the campus is on the same track as the new experiential stores, Apple is a way of life and the new stores are Apple's finest product yet.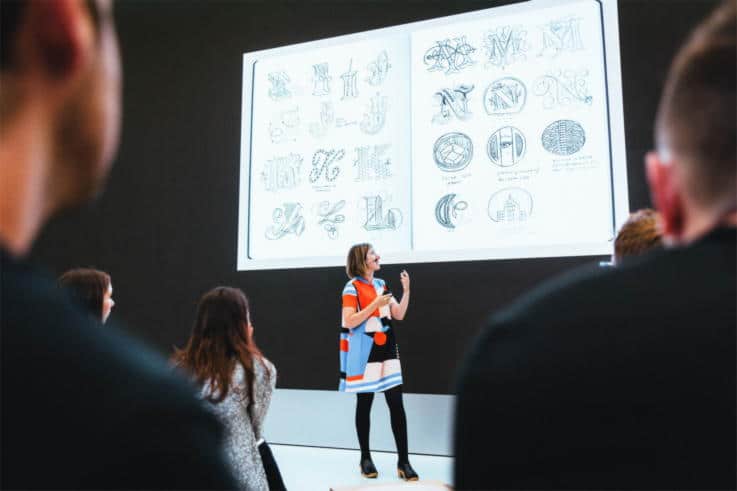 So is an experiential retail space the way forward? Perhaps in the digital age consumers still crave the space and time to fully experience a product before taking the plunge.
With award winning spaces of extraordinary design, late opening hours and no hard sell, certainly each one of these Apple stores sounds like a space customers would like to experience. It seems that Apple really are going all out to leave the world a better place than they found it and it's no longer just about the gadgets.
Image credits: Apple
Watch this space for more interviews, retail openings and retail innovations. You can also follow us on Twitter, Facebook or check out our LinkedIn page. See you soon!