Retail
How 23 leading retailers are innovating right now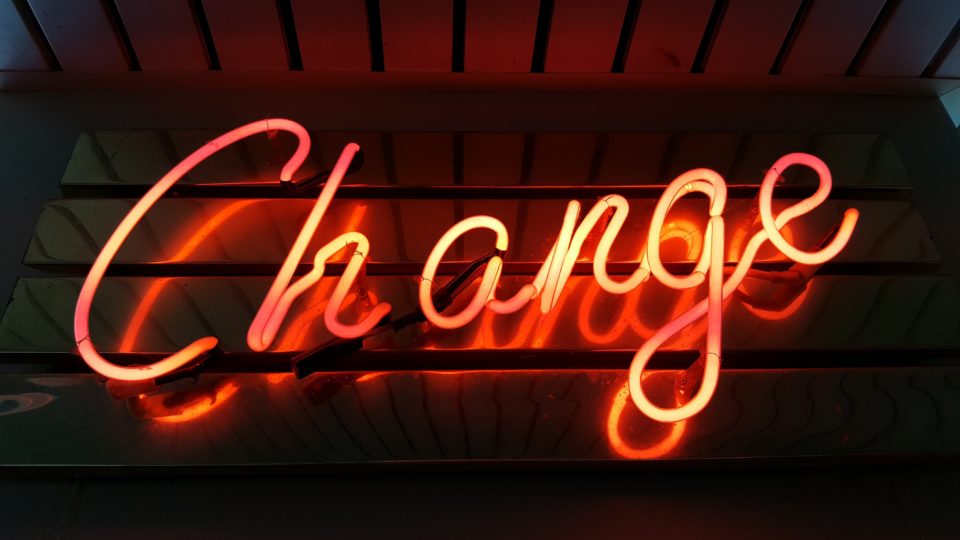 Are you a proactive or reactive retailer?
The chances are that over the last year you've been the latter.
The coronavirus pandemic has been unlike anything the world has seen before. In these challenging times, many businesses have chosen to batten down the hatches and hope to wait out the storm.
As such, innovation has taken something of a backseat.
But as we start going back into the field on retail safaris, and examining what is out there, it's been clear that this is a short-sighted approach.
For one, very few businesses can say they have come through the pandemic without having to innovate in one way or another. Lockdowns, social distancing, and other restrictions have changed business as usual.
While necessity may be the mother of invention, if your business only innovates when it must then you run the risk of doing nothing until it is too late. Not only that, you don't have a hand in your own destiny. As a reactive retailer, your business is directed by what is happening externally.
We believe there is more value in InnovACTION. This means being proactive and taking action through innovation to get results for your business.
Proactive retailers are the ones who get to set the standard. They have the first-mover advantage, but they also tend to be better equipped to deal with external pressures or changes in customer behaviour.
With retail opening back up again, we've been keeping tabs on those who have been embracing innovation. So, here are 23 examples of how leading retailers are innovating right now with new store and service concepts.
We're ready to walk you through all of these new store openings, and many more, in our retail safaris. The diary is filling up so get in touch now to secure your spot.
1. Mac Innovation Lab
In New York, beauty brand MAC has combined digital and physical in its latest store concept.
The MAC Innovation Lab features AR mirrors that customers can use to virtually try on different shades of the various products and check them in a variety of lighting.
They can also try on whole face looks that are inspired by the make-up trends that are popular in the local area. As such, there is a sense of community about the store.
Customers can also save looks to their smartphone to research further and buy at home. This omnichannel approach is going to be key to the future of beauty retail.
2. Getir
This isn't a store opening, but it is an innovative new approach to ecommerce.
Turkish delivery firm Getir is one of a number of new start-ups offering a new type of superfast hyper-convenience to online shoppers.
Through Getir customers can order convenience goods to be delivered to their store in just 10 minutes.
Dija, Weezy, and Gorillas are other start-ups offering similar superfast delivery services.
These companies are turning ecommerce into a more convenient shopping channel by getting the product into the customer's hands almost instantly. As such, they're setting a new standard that others will likely be expected to follow.
3. Amazon Salon
Having experimented with grocery stores, Amazon has now moved into yet another sector with the launch of its first hair salon.
Based in east London, the ecommerce giant has convinced the space as an experimental showcase for new technologies, as well as a functioning hair salon.
As such, customers can use AR to try on new hairstyles and colours virtually before they commit.
'Point-and-learn' display technology means customers can simply point at products of interest to learn more about them. They can also pay for them by scanning QR codes.
It's a great example of how services can be wrapped around retail to provide a total experience for the customer.
4. Anya Hindmarch Village
The latest new opening from fashion designer Anya Hindmarch isn't a single store, but a 'village'.
The brand has in fact opened five different stores on one street in West London. These span everything from a café to a traditional retail store to more experimental spaces.
One store lets customers buy off the shelf, while another lets them order their own bespoke piece. Concept space 'The Village Hall' currently hosts a hair salon, but its usage will regularly change.
The Village takes the idea of immersing the customer in a brand to a new level. The five-store approach is also an innovative approach to real estate that would allow the brand to scale up and down more easily than a single large-format store.
5. Levi's Haus
Levi's Haus is an innovative space from the denim giant designed around sustainability.
Base in London, Levi's Haus focuses on the lifespan of a garment. As such, it offers a wide range of services to help customers keep wearing their Levi's for longer. This includes repairs, customisation, and even a bespoke service for individually tailored jeans.
It also sells the exclusive new Levi's range – Levi's by Levi's – which is entirely made of repaired, recycled and reimagined Levi's garments. These garments include faulty and returned items that in the past would be discarded, as well as customer donations via the in-store digital donation wall.
The whole space inspires customers to think more about their purchases and how to care for them.
6. SK-II City
Skincare brand SK-II recently launched a new innovative virtual world for customers to explore.
SK-II City is a virtual city that takes inspiration from Tokyo. Customers can explore the environment and watch six new animated films featuring Olympic athletes. They can also access backstage and other special content, talk to an AI assistant and collect 'miracle drops' that translate to charity donations.
SK-II has plans to build off the virtual environment to incorporate an online retail space where customers can explore and buy products.
The concept shows how digital can help customers immerse themselves in brands in new ways to forge new connections.
7. L'Oreal House of Worth
Cosmetics giant L'Oreal teamed up with AKQA for this innovative new Shanghai space.
The omnichannel concept uses WeChat to personalise the customer experience in the space, as well as keep the conversation going after the customer leaves.
They can also use face-scanning technology to get a personalised skin analysis report and recommendations. These products can be bought directly from the store, ordered for delivery to their home, or added to a digital shopping basket for the future.
The House of Worth also features experiential elements such as a cycle ride virtually through the streets of Paris.
8. Amazon Made For You
Custom-made clothing has typically been a niche offering with a high price tag.
Amazon is now offering customers in the US the chance to buy a t-shirt that is made to fit their personal measurements for just $25.
Customers have to provide measurements such as their height and weight as well as two photos of themselves. The Made for You service offers a range of customisation options such as neckline, sleeve length, shirt length, colour, and fabric.
What's particularly innovative about the new service is that Amazon uses the information provided by the customer to create a virtual version of them so they can see what the t-shirt will look like before they buy.
9. The Singular Society
The Singular Society is a new members-only brand from H&M which aims to offer a curated selection of high-quality, responsibly made home and fashion products.
Customers who sign-up as members have to pay between SEK95 and SEK195 a month in order to purchase between five and 25 products each month. Members can shop online or at the Singular Society store in Stockholm.
By adopting a subscription model, The Singular Society claims it can sell the products for what they cost to make and focus on producing a smaller number of high-quality products.
It's an innovative approach to the problem of overconsumption and waste in the fashion industry.
10. Old Spice
Men's grooming brand Old Spice has taken the leap to open its first-ever physical brand space.
Based in Ohio, the space functions as a barbershop and retail store. The décor features various 'easter eggs' from the brand's advertising campaigns which help create an immersive space.
The most innovative use of the space is the in-store content studio which is used to create social media and digital content in real-time to be distributed on the brand's channels. It means that the store is a true brand hub capable of engaging customers through whichever channel they use.
11. TYPY
Over in Dusseldorf, TYPY is a new fully automated, 24-hour grocery store.
Rather than browsing the 750 available products on the shelves, customers order via the TYPY app or one of the in-store terminals. Their order is then put together by the robotic system in the background for them to pick up from the dispenser.
As well as packaged foods, fresh sandwiches, salads, and other dishes are available from Broich Premium Catering.
The innovative space uses AI and algorithms to keep track of what customers buy. This not only means that they only see real-time information about what is available to buy, but TYPY can also see what products are more popular and ensure stock levels reflect this.
12. BeautyCounter
Beauty brand BeautyCounter is thinking beyond the store with its new Los Angeles space.
The front looks and acts like your typical beauty store, but in the back is a fully functional content studio. BeautyCounter uses the studio to film demonstrations, tutorials, and special event content.
This content can be livestreamed to the brand's social media accounts and its website. A chat function allows viewers to engage and to ask questions live.
It's an innovative hybrid approach to physical retail that allows staff to maximise quiet periods in-store by engaging with and selling customers online. It also makes the store accessible to customers from all over the world rather than just those nearby.
13. B+Tube
B+Tube reimagines beauty shopping for the Gen Z generation.
The Changsha, China store is beautifully designed with a mix of iridescent and metal finishes. However, the photo-ready design is also functional using digital screens to support the buying process.
Each product category has physical testers available alongside video screens to provide additional information, tutorials, and virtual try-ons. It means that customers can self-serve in a way that best suits their personal preferences.
Customers can also access one-to-one appointments if they want help with their buying choices.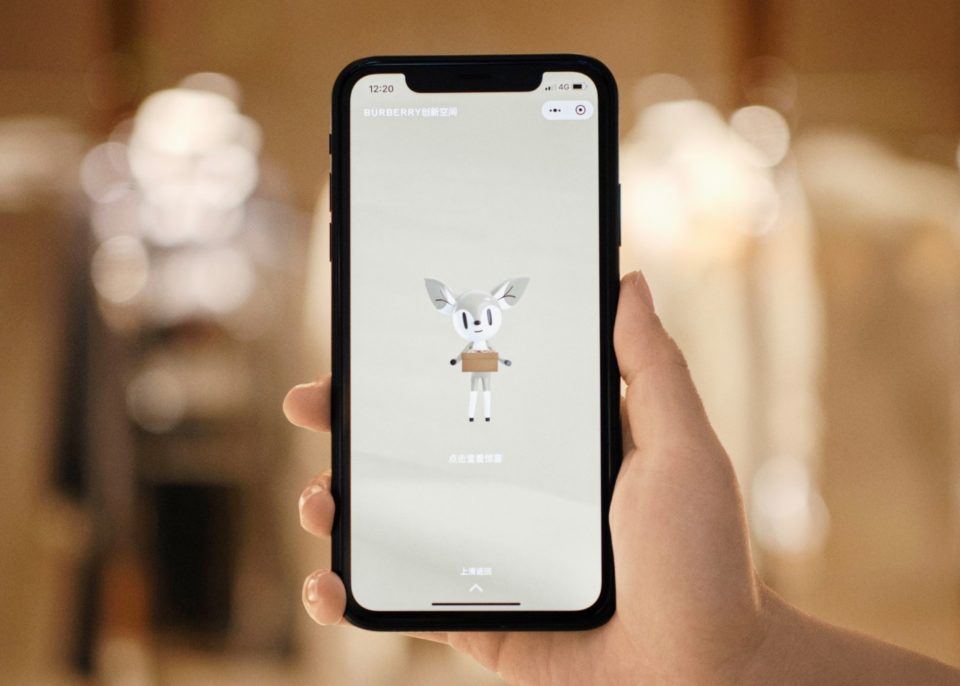 14. Burberry Social Retail
Burberry teamed up with tech giant Tencent to create the world's first luxury social retail store.
Located in Shenzhen, China, the store blends digital and physical to allow customers to interact with Burberry in new ways. A WeChat mini programme is key to this with customers able to access product information, store tours, and book services.
Every interaction with Burberry through the WeChat programme builds the customer's 'social currency' enabling them to unlock new rewards and experiences, including access to the exclusive Trench Experience space.
With so many shoppers already using their smartphones while they shop, Burberry is one of the first to integrate this practice into the store in a holistic way.
15. The Lip Factory
One of the highlights of this year's Consumer Electronic Showcase was cosmetic company Amorepacific's Lip Factory.
The machine allows customers to create their own perfect customised shade of lipstick in moments.
Customers upload a photo of their face to the brand's Color Tailor app for analysis. The app uses AI to work out the perfect shade for their complexion, which is then created for them on the spot.
Customers can access the machine at the brand's Seoul store in South Korea. Amorepacific says the machine can create over 2000 shades.
It's an innovative use of technology to address the customer challenge of choosing the right make-up shades for their individual skin tone. In theory, it can also help reduce waste as customers aren't buying multiple products to find a shade they like.
16. LV By Appointment
Luxury leader Louis Vuitton is bringing the retail store to its top customers with its new LV BY Appointment concept.
The mini mobile store can be driven to a customer's home so they can shop from their driveway. The mobile space is fitted out with the same high-end design as a full-scale Louis Vuitton store. It also has its own expert staff on hand to help with all customer shopping needs.
What makes LV By Appointment potentially better than visiting a normal Louis Vuitton store is that the experience is entirely curated to the customer. All of the chosen products come in the customer's size and – if you're a repeat customer – according to personal taste and style.
17. Vashi
Bespoke jewellery brand Vashi has combined retail and manufacturing in its new Covent Garden flagship.
Transparency is one of Vashi's brand values and this new space takes that to the next level by allowing customers to see behind the scenes how its products are made.
The store houses a full workshop so customers can see exactly how their bespoke piece is made. It also had a customer lounge and private consultation rooms to make visiting the store feel like a real experience.
It's an innovative way to make a brand selling point such as customisation the focus of the space.
18. DICK's House of Sport
In the US, DICK's Sporting Goods has opened a new concept store for the brand.
Called DICK's House of Sports, the large format space is focused on experience and interaction. This includes a rock-climbing wall, batting cage, putting green, an outdoor field, and running track and bays for practicing golf swings where customers can try out products in an authentic way.
The space is designed to serve the local community with customers able to access the 17,000 sq ft outdoor field all year round.
Services are also a big focus at the House of Sport including equipment repairs and servicing, and wellness offerings.
While experiential retail isn't anything new, DICK's is taking this to another level by creating a space that isn't just aspirational but also practical for local consumers to use over and over again.
19. Nike Unite
Nike Unite is another new brand concept from retail innovation leaders Nike.
Located in South Korea, the UK, and the US, Nike Unite is a community-focused concept. Each store's décor is based on its location featuring local athletes, landmarks, partnerships, and store staff.
This localised approach is reflected in the product range as well with each store offering something different based on the interests of those who live nearby.
The idea of Nike Unite is to present each space as the sports destination for people in the local area. By creating a store that customers feel specifically serves them, Nike is able to forge deeper connections with shoppers.
20. The Emporium
The New York galleries of auction house Sotheby's have gained a new retail space called The Emporium.
The space is an extension of Sotheby's online marketplace which has over 5,000 luxury items on sale ranging from art and furniture to sneakers, handbags, and watches.
It's an innovative extension to Sotheby's core business that enables it to capitalise on the 'want it now' mentality of shoppers. Rather than having to go through the effort of bidding at an auction and potentially losing out on the thing they want, customers can buy immediately.
By buying from Sotheby's they can also be sure that what they are buying is the real deal and fully authenticated.
Products in The Emporium will be curated by a series of tastemakers which will help to keep the space fresh and exciting to visit.
21. tegut…teo
Tegut…teo is a new automated supermarket concept in Germany from grocery chain tegut….
The small-format store is conceived as a local shop with the added convenience of being open around the clock.
One way that it differs from other automated supermarkets is through access. Customers can use the partner app to enter the store, scan their chosen purchases and pay, but it's not the only option.
Shoppers can also swipe a payment card to enter the store and then use the self-service terminal to scan their purchases. This makes tegut…teo a more accessible concept that genuinely serves the wider community which includes people who may find using an app difficult.
Tegut…teo is also particularly innovative in its store design. Around the outside of the store are various service points that customers can use for free such as a book exchange and bike repair station. Again, it emphasises the idea of the store as a community hub.
22. Rebag Bar
Secondhand luxury retailer Rebag has opened a micro store in New York City in response to pandemic-driven changes in shopper behaviour.
The space is a standalone version of the Rebag Bar that is present in its full-size stores.
Customers can use the space to sell unwanted luxury goods in just 60 minutes. They can also shop a curated selection of secondhand goods in the store, as well as access Rebag's entire inventory of 20,000 items digitally.
Staff are on hand to walk customers through the buying and selling process and to help them find their perfect items.
It's an innovative way of scaling down the physical store footprint in order to get closer to customers, but maintaining a full range of services.
23. Gibson Garage
Iconic instrument brand Gibson has just opened a new entertainment and retail space in Nashville.
The space is designed to immerse guitar fans in the Gibson brand. A huge array of guitars are on display for customers to look at, try out and buy, including limited edition guitars. Interactive installations and celebrity memorabilia add to the experiential elements.
Gibson Garage isn't just a gallery space though. Customers can access a range of useful services on-site include repairs and restoration services. Gibson Garage also has a custom shop for customers to design and build their own guitar.
It's also a place to add to musical culture. The site features a stage that can be used for live performances but also to livestream them virtually.
It's time for retail to take InnovACTION!
We're already booking up for the autumn, so get in touch now to book your retail safari, retail presentation, or consultancy session and discover the opportunities for innovation in your retail business.
Ask our enquiries manager about our Covid no-risk guarantee.