Interviews
How Mynt's comprehensive design approach is helping retail with its flexibility needs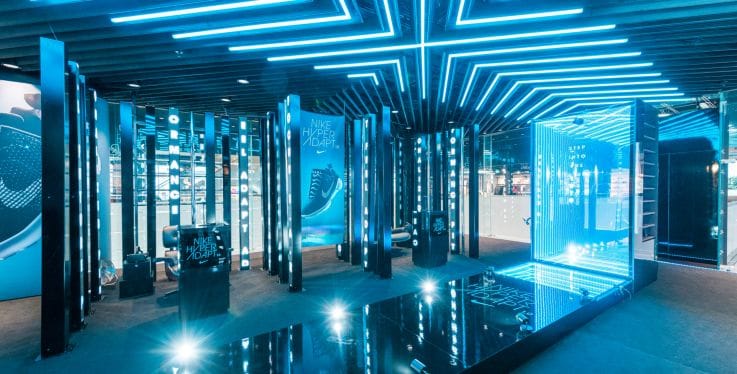 From stores to ads to online content and more, everything in the world of retail involves some element of design. Getting your messaging and experience right across all touchpoints is more important than ever in our hyper-connected world.
Retail design agency Mynt knows this better than most. Its multi-discipline offering means it can support brands with any, and all, aspects of the way they present themselves to the world.
With the agency celebrating its 18th anniversary, marketing director Ollie Patterson talked us through the company's unique family beginnings, how retail design remits have changed and what stores have to do today.
Ollie Patterson, Marketing Director, Mynt
Could you describe Mynt and what you do in a nutshell?
Mynt is a creative agency which supports global brands in varying market sectors across different disciplines: brand strategy, advertising campaigns, digital content and physical spaces.
We have some clients that we re-position and create subsequent ad campaigns for and roll these out across OOH, radio, TV, online, etc. And on the other hand, we have some clients that may only engage with us to design retail concepts, windows and tradeshow exhibition booths.
We're a diverse, full-service creative agency that is happy to help at any level – but no matter the project or the discipline(s) we need to deploy, everything we do comes from the heart of the client brand and we use our creativity to connect the brand with the desired audience.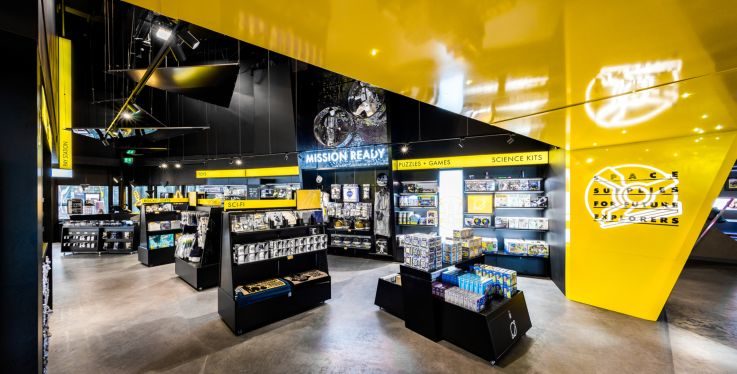 This year is your 18th anniversary – how have things changed since the company began?
Well I'm no longer at school! Dad started Mynt in our old dining room having worked at other agencies. We've gone from literally just him, to a team of diverse creatives and account handlers in a really nice converted church studio.
The work we're doing has changed massively too. We find a lot of brands require digital content for online/social as well as for use in-store (i.e. illustrations, photography, film, animation, copy, etc.). In the early years, the agency was designing interesting retail spaces and traditional marketing communications, but using the best materials, finishes and client-supplied photography for graphics was pretty much the level of 'content' for these projects.
Briefs today are more complex and have many more deliverables. I think when you compare Mynt to some of the more traditional retail design companies, we offer what they do plus a lot more in terms of brand strategy and ATL creative.
How does being a family business impact the way you work?
On a personal level, it was a little strange at first working with my dad but 10 years down the road I'm used to it. I'm sure anyone who works with family can appreciate how the dynamic can change and how it's tricky initially to draw the line between family member and colleague/boss.
Quite often we'll be working on separate projects/pitches but always find the time to catch up and review the work with the team and I find it really useful to be able to ask his guidance and opinion on certain things at any time.
Having seen the effort dad puts in is definitely something which is always on my mind and it gives me the drive to work as hard as he does. If he wasn't my dad, I probably wouldn't notice it and it wouldn't have had such an effect on me.
A lot of clients like the fact we're a family business and have expressed they feel the service they receive with Mynt is greater than with previous creative partners, which is nice to hear as it's something we all work hard to deliver.
What sort of clients do you work with?
We work with global brands across diverse sectors – Sports, Fashion, Home, Utility, Online Services, Outdoor. A few names include Nike, Hillarys, Flogas, Sport 2000, Vibram, Ecco, Topps Tiles, Reed, Auto Trader, Tottenham Hotspur FC.
I think the way we approach projects allows us to work with such diverse clients all of which have different needs and marketing challenges. There is no Mynt 'house style' that we adopt or a preferred sector that we work within. It's about really listening to our clients to enable us to react with appropriate strategy and creative work which makes a difference, no matter the channel.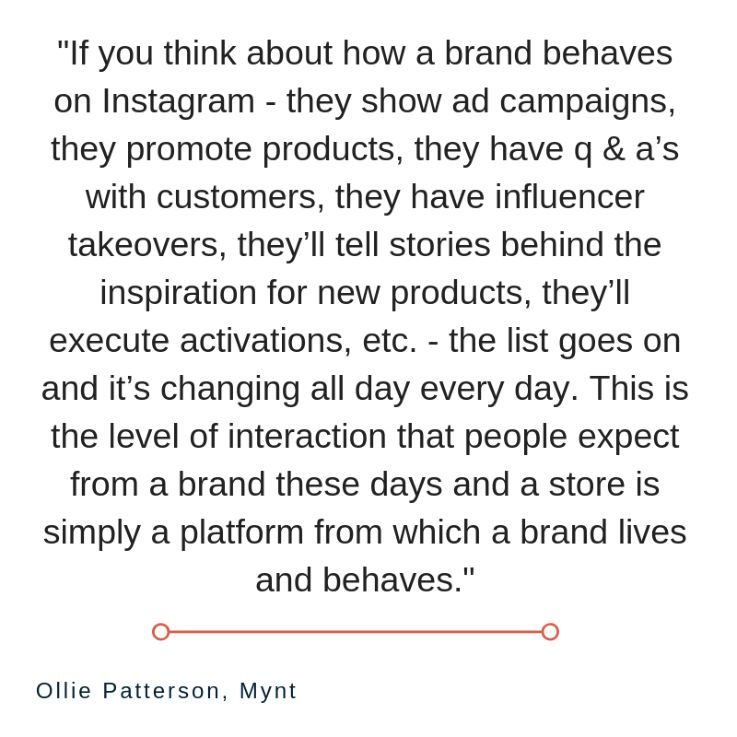 Do clients come to you for a specific discipline or do projects span a number of areas (retail design, strategy, advertising etc)?
It's a mix. Some clients ask us to work on everything from brand strategy, ad campaigns, store environments, pop ups, exhibitions, internal films, etc. Some may just use our 3D retail design team to create store concepts, POS, window campaigns, exhibitions, showrooms, branded experiential environments etc.
Occasionally, a client may test the water with Mynt on a smaller project and that can grow into another project, and another etc. We may end up supporting with more disciplines along that journey – so what could have been a relatively simple POS design project could turn into a large full-serviced account (which has happened not too long ago!)
What would you say is the Mynt's approach to design? How are you different?
We really listen. So many of our clients compliment our ability to listen and not preach. We immerse ourselves into the world of our client to really unearth their core truth and points of difference, which we then express across strategy / ad campaigns / store concepts / etc.
It's about respecting and understanding the brand before creating anything. We humanise brands and connect them emotively with consumers, which is a really powerful place for a brand to be.
What is your take on the future of retail space? How has the role of the store changed?
Stores have definitely started to reinvent themselves and are becoming destinations with more reasons to re-visit. Retail spaces need to be more flexible to allow for events, increased levels of customer service, personalisation stations, etc.
It's not just about going in and buying an item. It's about giving customers added value (particularly the sort of value you don't get from online shopping), and therefore, more reasons to return to the store.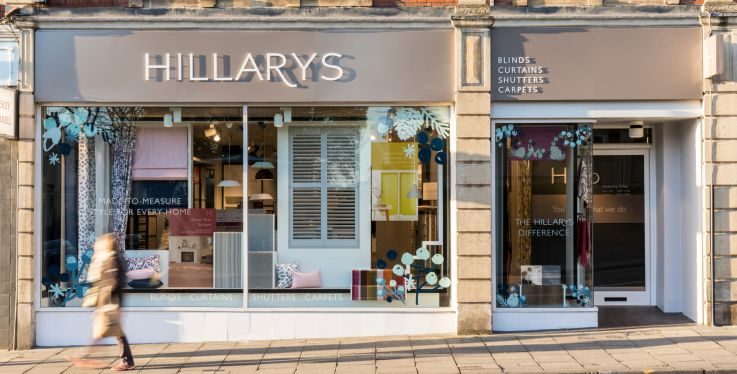 Do they need store designs to be more flexible now?
Definitely. Products and brand campaigns change all the time online, so brands are becoming more fluid in terms of telling these brand campaign and product stories within their physical stores.
Also, stores are becoming multifunctional, so from a rational, physical 3D point of view some of our most recent retail design concepts have been built to allow for easy and cost-effective store layout changes to cater for different types of in-store events.
If you think about how a brand behaves on Instagram – they show ad campaigns, they promote products, they have q & a's with customers, they have influencer takeovers, they'll tell stories behind the inspiration for new products, they'll execute activations, etc. – the list goes on and it's changing all day every day. This is the level of interaction that people expect from a brand these days and a store is simply a platform from which a brand lives and behaves.
Therefore, the three-dimensional manifestation of a brand (a physical retail space) needs to blend all of these requirements, plus more, together – so they have to be flexible to allow this to happen.
Are there any specific future plans for Mynt that you can tell us about?
In the event of a hard Brexit, we have just registered our Irish office to ensure it's business as usual for our European clients. In addition, plans are afoot to launch a new office in Dubai to service our clients in the Middle East.
Images courtesy of Mynt
Get even more retail design inspiration with our look at 50 of the world's best agencies. Or let us take you straight to the best new retail trends on a Paris retail safari.