Store design
How to save money and the environment when opening a new retail store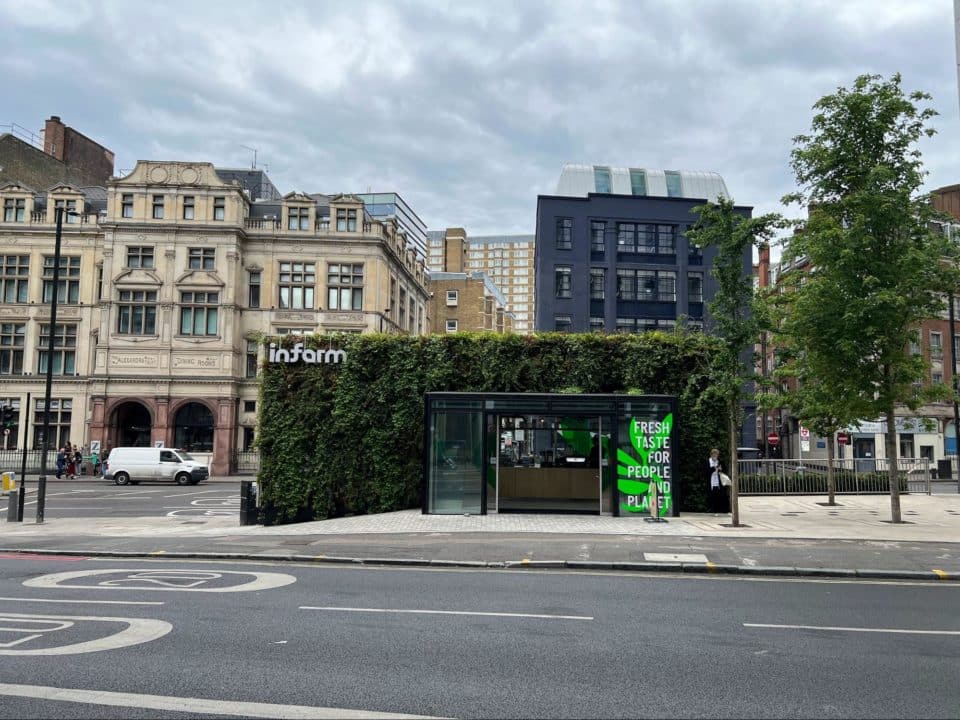 Is it possible to be more sustainable and reduce costs when opening new retail stores?
The answer is yes.
That's a good thing because in the next few years:
69.73% of retailers want to reduce operating costs

64.32% want to be more sustainable

47.03% want to explore new concepts

36.22% want to open new stores
This is according to a new original survey of retailers, brands, and real estate companies that we conducted together with fit-out experts Jungle. In order to understand how the fit-out process can be improved, we dug down into what retailers' business priorities are and how their fit-out experiences are impacting those.
It's clear from the results above that retailers are in a difficult position. Expanding into new areas and opening new stores costs money. But for many the priority is reducing operating costs.
Decision making becomes more complex when you consider how consumers are actually shopping. While many customers express a preference towards the convenience of online shopping, Klarna's recent Shopping Pulse found that 76% of global consumers say they shop in physical stores at least once a week still.
What's more, 60% think the overall shopping experience is better in-store, on a global average.
That's before you even consider the value of the store as part of an omnichannel strategy. A recent survey of UK retailers by M-Cube found that 69% have seen an increase in sales or revenue since implementing omnichannel strategies.
Clearly, the store continues to offer a lot of value. But opening new spaces increasingly means being mindful of budget and environmental impact.
So, if you're planning to open a new retail store, here are five ways to save yourself money and the environment at the same time.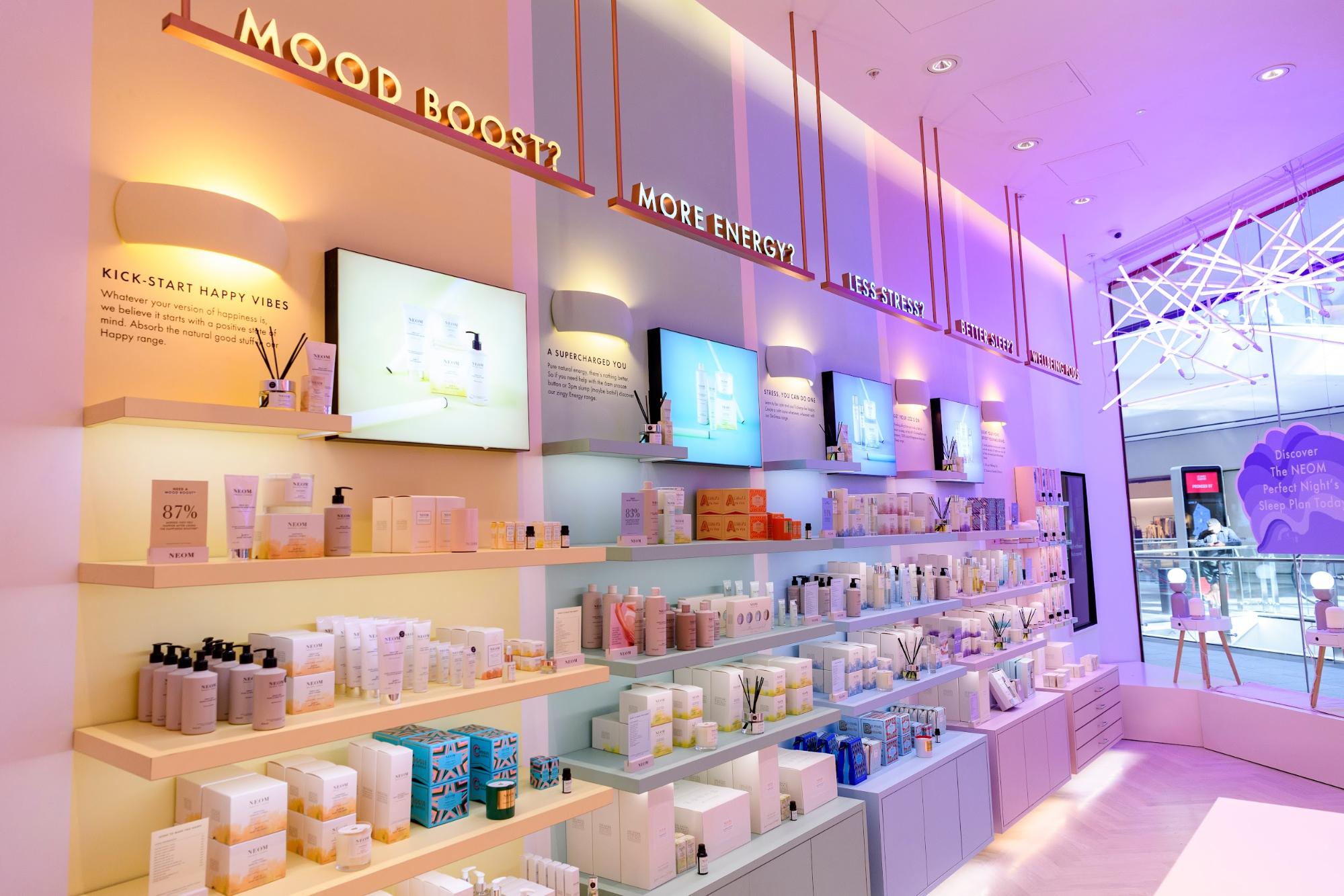 1. Standardise the Design of Stores
If you're opening more than one retail store, the best way to save money and be more sustainable is to standardise the design of the stores.
This will allow you to reduce wastage by reusing and recycling purposely selected materials, such as Smile Plastics, between sites and increase efficiency, especially if you are using the same fit-out contractor for all the stores.
Making use of standard systems or fixtures in your store fit-out, rather than custom solutions, will also reduce costs. This is because they can be more easily removed and replaced as needed, which has the added benefit of increasing the life of the store fit-out without major additional investment. Also, fixtures can be manufactured in bulk reducing both costs and carbon in production and transport.
A 2021 article by Architects Journal found that "fit-outs are responsible for a third of emissions over the life of an [office] building." It reported that this was due to the fact that "a typical building lasts around 60 years, but offices are refitted every eight years on average."
Although this referred to office buildings specifically, the story is very similar in the retail sector, with fit-out rates increasing due to the rise of shorter retail lease terms. In fact, Savills UK reported that in 2020 lease terms requested by retailers averaged 5.5 years and that in the future 90% of leases were expected to be for five years or less.
Standardising your store design is one way to tackle this issue. And standardised doesn't have to mean boring. Adopting a modular or adaptable store design will enable you to change the look and feel of the store, even within a chain of shops, without needing a full refit every few years.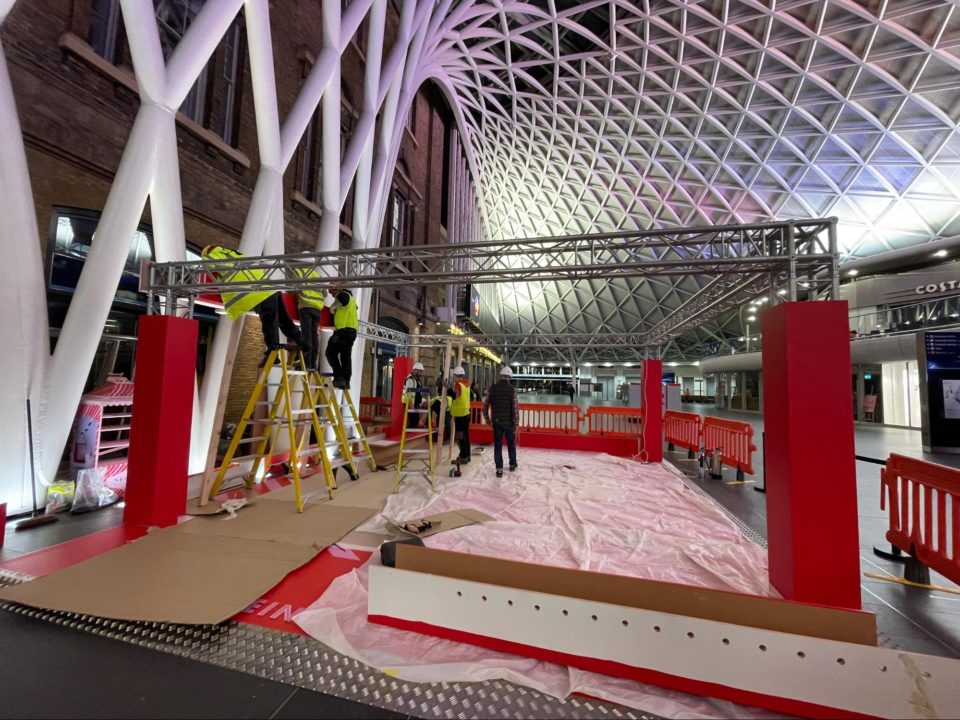 2. Involve the Fit-Out Company in the Conversation Early
It sounds obvious but the sooner you involve your chosen fit-out contractor in the conversation the more cost-effective your store project will be.
This is because a good fit-out contractor will be able to ensure the feasibility of design concepts and that they fit within the budget early on. This includes how much maintenance certain material choices might require, which will have an associated cost and environmental footprint.
They will also be able to advise you and your design team on all the options for increasing the sustainability of a project – sometimes without increasing costs as well. In our survey, 40.54% of retailers said that help with cost planning would improve the fit-out process for them.
For example, this may include looking at sustainable material suppliers, carbon neutral options, and environmentally friendly waste disposal suppliers to reduce waste to landfill.
Another consideration might be the volume or dimensions that building materials are produced in, so that you can design around those to eliminate generated waste. It may also be possible to use some materials that are already at the site, which will reduce waste and the cost of buying new materials.
You may also be able to save money by leveraging the additional skills of your fit-out contractor. For example, if your chosen partner has in-house quantity surveying capabilities this can remove the need to employ a third-party quantity surveyor, which could save you up to £10,000 per project (depending on the size of the project).
Early involvement also supports faster store rollouts. By involving the fit-out contractor from the cost planning and budgeting phase, they will have maximum visibility of the project making it easier to plan for efficiency in delivery and early engagement of suppliers and subcontractors to minimise delays.
If you're looking to explore new types of store concept, it's also worth thinking about choosing a fit-out contractor with in-house technical design competencies. This will enable them to interpret the designs of your architect and interior designer to not only determine how they can be built, but whether they can be tweaked to perform better.
For example, this might mean increasing the sustainability credentials or making the fit-out cheaper. It could also mean ensuring the design can be produced in the desired timeframe.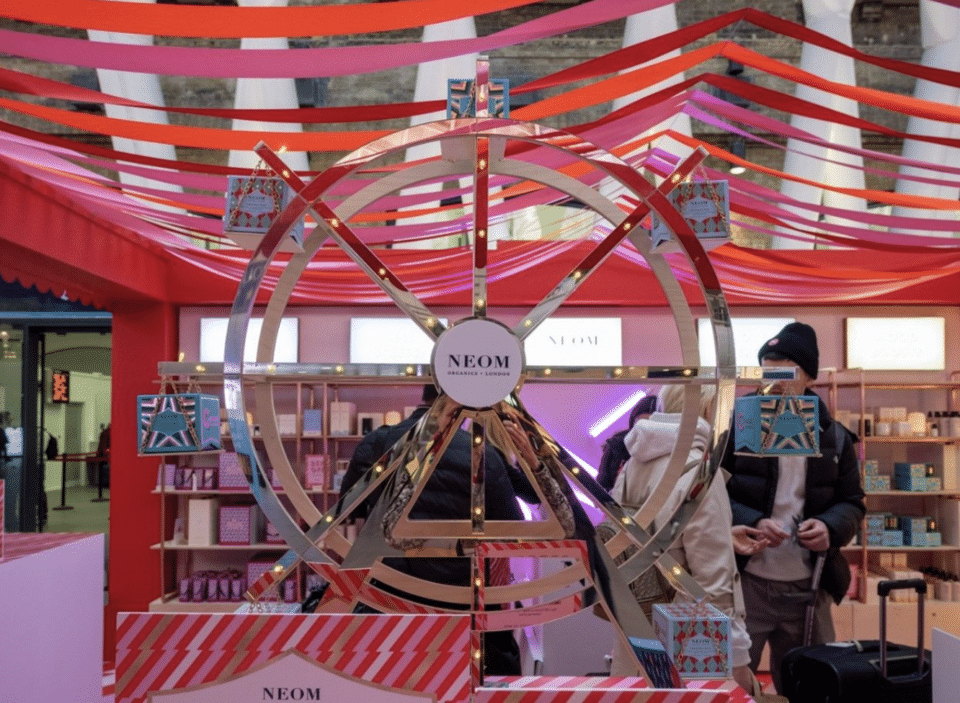 3. Design Stores for Reuse
At this point, all new retail stores should be designed with sustainability top of mind. Not only is it a responsible business practice, but consumers also have high expectations for retailers around sustainability.
Klarna's global Shopping Pulse found that 1 in 3 consumers consider it important that brands act in an environmentally sustainable way. 1 in 4 actively seek out brands that are ethical and sustainable.
Even in the cost-of-living crisis, research by Asendia found that 65% of UK shoppers consider themselves to be sustainably minded in their consumption habits.
Sustainable fit-out choices include choosing timeless materials for walls, ceilings, and floors over trend-focused options. Hard-wearing materials will be more cost effective and sustainable as they will last longer, requiring less upkeep and renewal.
If you want to be able to change the look of the store regularly so it always feels up to date, you should think about swapping fixtures and furnishings rather than changing the core structure. Digital screens can also reduce the need to produce new paper-based promotional material that will then be thrown away.
When taking over an existing store space, you should ask your fit-out contractor to consider if any existing materials can be reused. You also need to have a plan in place for reusing any left-over materials at the end of the fit-out and when the store reaches the end of its life. Anything that can be used in another project is an environmental and financial saving.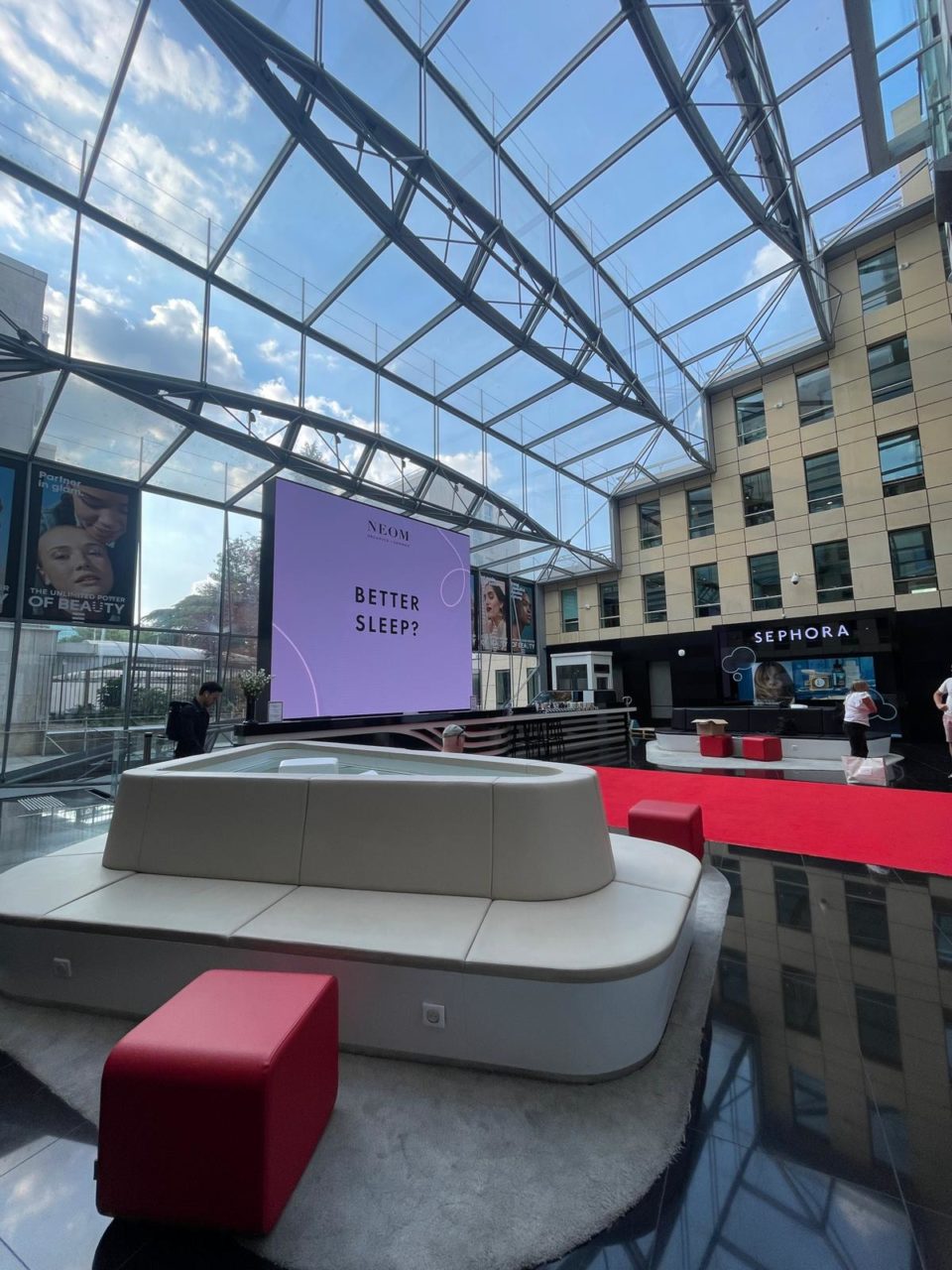 4. Prioritise Communication
In our survey, 32.8% of retailers highlighted poor communication as a major point of frustration on fit-out projects. Almost half (45.95%) also said that delays were a key problem.
Poor communication often has a part to play in delays, which means prioritising communication with your fit-out contractor can have a significant impact on the final cost of opening a new store.
Delays can also impact the sustainability of the store project. For example, if the delay is caused by a material shortage or supply chain issues, a less sustainable alternative may be used to speed up the project. The right fit-out partner can reduce the risk of this by managing and anticipating supplier and subcontractor issues before they derail the project timeline.
Involving your chosen fit-out contractor from the design phase, not just the construction one, will ensure good communication between all parties. Your fit-out partner can collaborate with your designers and architects to find optimum solutions, using their knowledge of material availability, constructability, logistical considerations, and so on, as well as the cost implications of all these factors.
It's vital then that you look for a fit-out contractor that has the right mix of skills and professionalism. Some contractors are highly skilled but have no experience in working in a professional capacity, which can lead to poor communication.
For example, you should ask how the fit-out partner will communicate with you, whether you will have a dedicated point of contact, and how often they will update you on progress. Technology like 3D walkthroughs can reduce the number of on-site meetings required which can save a lot of money.
Contractors can take it upon themselves to find solutions to problems as they crop up during the store project. This is usually to avoid delays, but these solutions often aren't agreed with the client and design team at the time. You may only become aware of the issue and chosen solution once the project is complete, which could have a significant cost impact.
A fit-out contractor who communicates with you, the quantity surveyor, and the designer when they become aware of the issue means you can find the optimum solution and manage any cost implications before final accounting.

5. Consider Energy Efficiency
Saving money and the environment doesn't end with the fit-out of the store. The ongoing operation of the space has its own kind of impact, particularly in terms of the energy the store uses.
It's vital that your store fit-out includes energy efficient options, such as insulation, lighting, and water-efficient taps, to reduce the overall environmental impact of the store's lifetime. The store design should also consider things like natural lighting and windows and make use of these as much as possible.
Energy efficiency is another reason to involve your fit-out partner in the design process early on. This will enable them to make recommendations to improve efficiency and reduce your ongoing energy costs.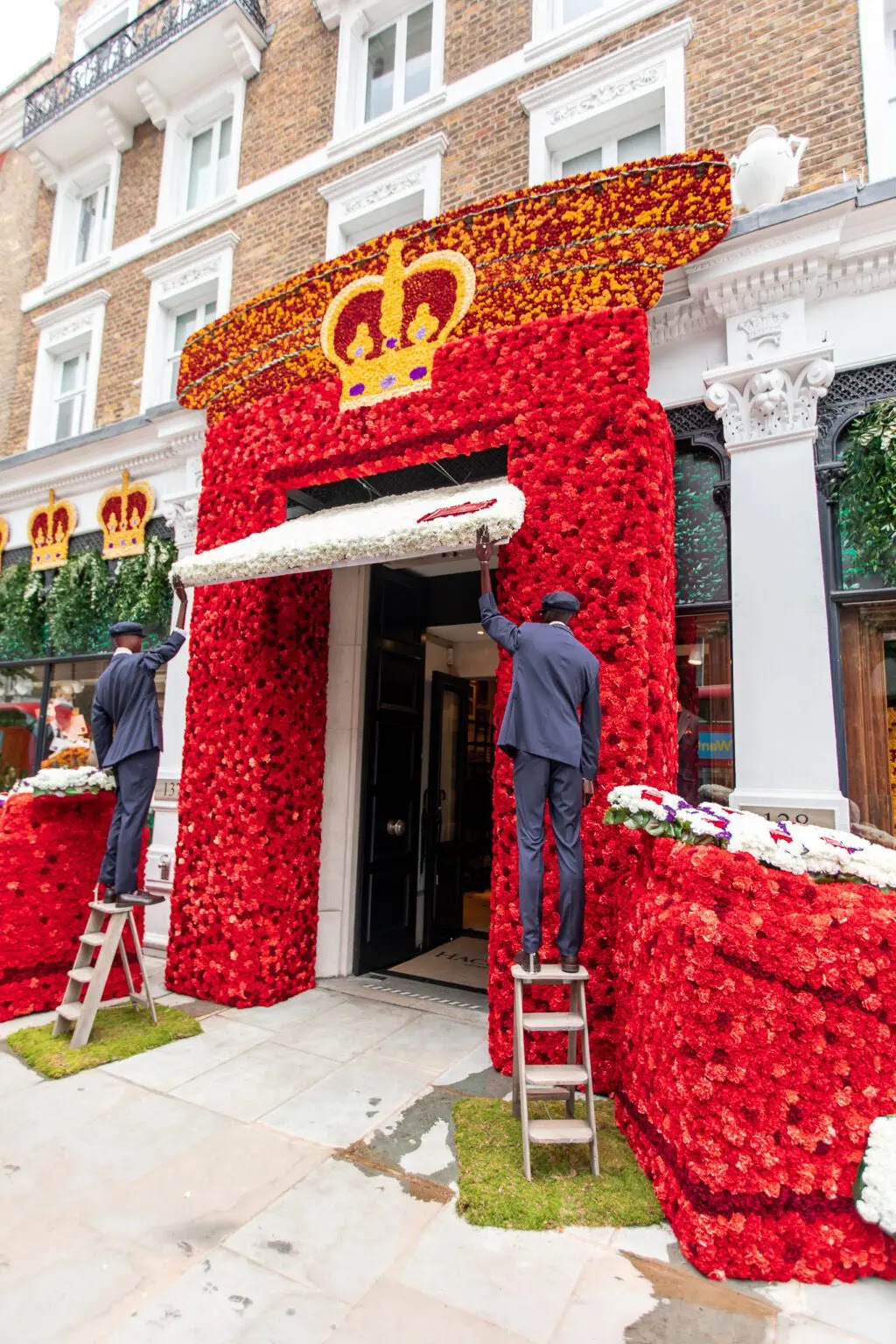 The Right Fit-Out Contractor Will Save you Money and the Environment
Fit-outs have a major influence on the overall cost and environmental impact of opening a new store. Taking the time to choose the right contractor offers huge potential benefits for your bottom line and your ability to create a genuinely more sustainable store.
Ask your prospective contractor questions like:
Do they use high performing and low carbon materials?

Are materials being purchased from local depots?

Do they prioritise suppliers with their own carbon reduction and recycling initiatives?

Do they use local labour and subcontractors on projects?

Do they choose waste suppliers based on their proximity to a site?

Do their waste suppliers have a zero waste to landfill operation?

Do they have a code of conduct for their subcontractors to follow?
This will give you a better understanding of how sustainable their delivery is. Always ask them to provide specifics and examples, rather than just yes or no answers, so that you can see how they tackle these points on an actual project.
As an example, transport typically accounts for the greatest proportion of overall carbon on projects. In response, Jungle works to minimise travel distances by choosing local labour and accommodation within walking distance of the site, alongside making use of Zip Vans as much as possible due to their proximity to sites in and around major cities.
Remember that sustainable practices cover more than just the environment. Always consider how your fit-out partner treats their staff and subcontractors, as well as whether they support the wider community.
For example, Jungle has a number of socially sustainable initiatives including donating 1% of senior management time and labour down time and surplus materials to charity partner Furnishing Futures, as well as giving preference to suppliers with diverse ownership.
It is possible to achieve a considerably more sustainable delivery without adding any cost when opening a new store. But it all comes down to choosing the right fit-out partner.
Images courtesy of Jungle
Jungle is the world's first BCorp fit-out contractor and PAS2060 compliant carbon neutral business. With a diverse professional experience and skillset, Jungle is a true partner for retailers looking to create exceptional quality spaces. This includes in-house RICS qualified quantity surveying capabilities. 
Get in touch to discuss how your store fit-outs can be more cost-effective and sustainable.