Pop Up Stores
London's retail openings: June 2015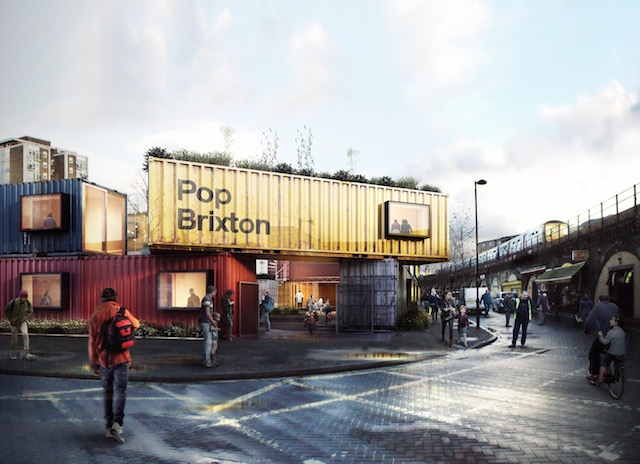 London is the capital of retail innovation. As proof, each month we'll be bringing you our edit of the capital's interesting recent and forthcoming retail openings. June brings some specialised offerings from high street brands, and, among the latest London pop-ups, a new way of selling to the tourist market. But let's start with a pop…
Is this Shoreditch's Boxpark reborn in Brixton? Well, not quite. They share some similarities certainly, such as the shipping container architecture and the emphasis on independents. But Pop was commissioned by Lambeth Council as a showcase for fledging Brixton and local businesses. It's part social enterprise, with 10 units on offer at a rent for local start-ups. Outside of that, 85% of traders have, at some point, been Lambeth based, and tenants have to volunteer skill sharing skills with local residents and businesses each week. It's not been without its local controversy however. As well as an art gallery, bars, restaurants and street food stalls, Pop Brixton currently houses seven local, independent retailers.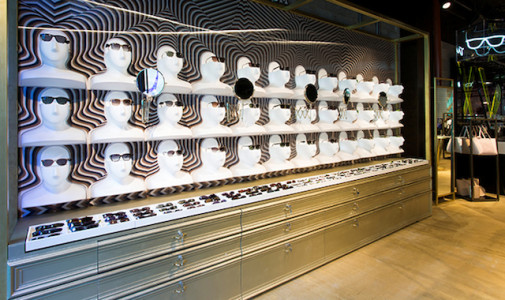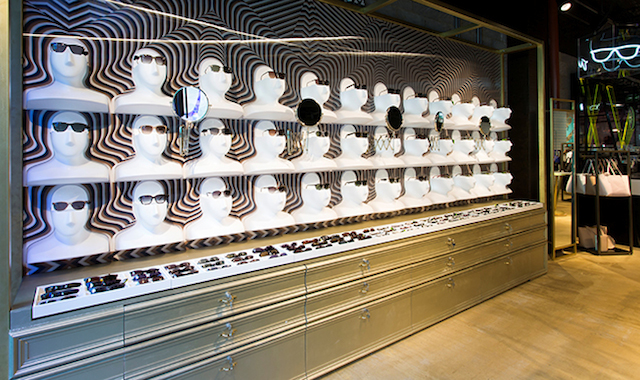 Image credit: Ted Baker blog
This Commercial Street store showcases the many different ranges – aside from the clothes – available through from Ted Baker brand. Or, as they say it, "an array of superbly stylish items hand-picked by the man himself".
That means everything from hip flasks to perfume to city bikes to eyewear, with fun and attention-grabbing retail design as you can see in the image above. Added extras come in the form of in-store coffee, and salon services, with a "grooming room" and "beauty spot".
Another men's only offering from the Canadian brand, following their pop-up on Redchurch Street last year. This one emphasises the exclusivity of its address with a polished interior, and more tailored goods on offer. There's some interesting, exclusive products on offer, such as the tote made in collaboration with London arts collective Lucky PDF. The retail store design emphasises the townhouse feel: there's even a kitchen where customers can help themselves to snacks and coffee.
Another men's only store, this time a restyling of the company's original Seven Dials store. It's partly to showcase their new men's collection of satchels, backpacks, and trunks, but the company say it's also been done to complement the existing mix of high quality menswear brands in Seven Dials. There's a personalised embossing service available instore.
The Best of London's Pop-ups

Image Credit: We Built This City
The second incarnation of this pop-up catering to a discerning touring market after a successful run end of last year. This Carnaby Street features over 250 British artists and designers, selling creative London-inspired goods.
Opens on Redchurch Street for a month from 15 June and intends to showcase "the beautiful basics in life". Curated by Marina Guergova of Marina London, the store will also feature knitwear label Blake LDN, jewellery from Jessie Harris and Jenny Sweetnam, handbags from Danielle Foster and Dear Frances shoes, as well as Mayfair's ever-interesting Avery Perfume Gallery. They'll be a weekly flower stand and talks from interesting businesses too.
One of the Old Street Underground pop-ups (there until 14 June), Whatever It Takes retails high-end fitness clothing and accessories for urban friendly sports such as running, cross fit and parkour, including offering many products previously only available online.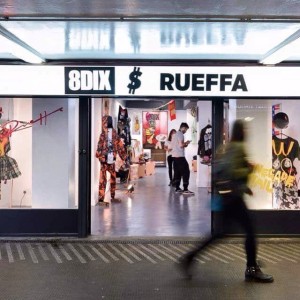 Image credit: 8dix's Instagram
We started with a pop, so let's go out with a bang. And it's hard to miss the designs of 8dix. Also at Old Street Underground buddies, 8dix's clothes offer a wild blend of streetwear and art – take a look at their Instagram feed to get a glimpse of how that's been reflected in the retail design of their pop-up. You've got until 14 July to check it out in the flesh.
And check back with us in July for London's latest retail openings and retail innovations.