Retail
Retail innovation factfile: Google store, Currys PC World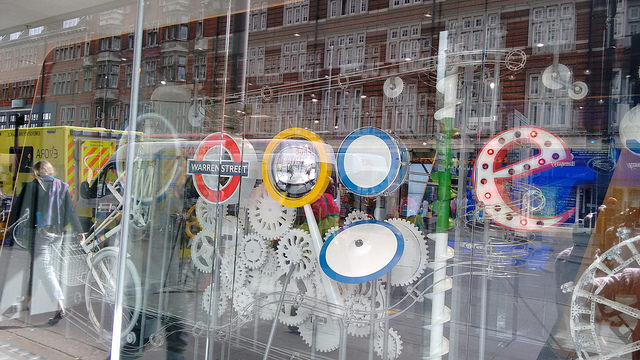 Retail innovation factfile: What is it?
This is Google's first experiential store, which opened on London's Tottenham Court Road in March 2015. It has since opened two more spaces in London, in Fulham and in the Lakeside Retail Park in Essex. Both of these are also in Currys PC World stores.
The Google spaces exists to show customers that Google offers more than search. Its tablets, smartphones and Chromecast products are on display, and visitors are encouraged to experiment with its Google Play platform. Customers are encouraged to learn more about the brand's offerings by playing and exploring. The whole experience is fun and very relaxed.
In 2011, Google launched its 'Chromezone' in this store. This was a small concession that introduced customers to its Chromebooks, after the company learnt that 80% of laptop sales took place in physical shops. This new space sells Chromebooks but also engages customers on a new level.
Free 20-minute appointments are also available – these can be booked online.
The store provides space for events and classes, too. These are a mix of functional sessions (eg the benefits of using a Chromecast, how to get the most from Google Apps for Business) and inspiring sessions that communicate key Google values ('The Art of Experimenting' and music making using a Makey Makey and gummy bears).
Look at the list of upcoming events here.
Retail innovation factfile: Why is it worth visiting?
This space taps into one of the most important retail trends by focussing on building relationships with customers, rather than selling direct. Items for sale are on display, but the real stars of the space are its digital graffiti wall, its large-scale Google Maps interface, its Google Play demo space and interactive window.
Offline retailing is a great place to help customers discover new things. If they know what they want, they will seek it out online. If a brand wants to introduce them to something new, it makes a lot of sense to do it offline.
Whereas conventional laptops rely on their own chips and installed software, Chromebooks are primarily designed to be used whilst online, to make use of cloud applications and processing power. As they are so different to traditional laptops, customers can struggle to fully understand the concept. Therefore it makes a lot of sense to sell the Chromebooks offline, where customers can demo the product and ask staff lots of questions, rather than making them attempt the process alone online.
It's interesting to observe that Google, the world's number one internet brand and the brand seen as the biggest threat to offline retail, feels it needs an offline presence. If Google are doing it, surely every brand should.
Retail innovation factfile: Potential improvements
It seems strange that such an innovative company with around $50 billion in cash has decided to open a relatively small concession in a third party store. If Google wants to create a truly remarkable, world-leading store experience, this would be much easier to do in its own dedicated space, rather than in another corporation's store.
Retail innovation factfile: Key trends
Spaces before stores
In-store technology
Online coming offline
Have you visited one of the Google Currys PC World Stores? What did you think?
Image showing Curry's PCWorld in Tottenham Court Road, London by Zoer