Retail openings
The Best New Retail Stores in China – September 2022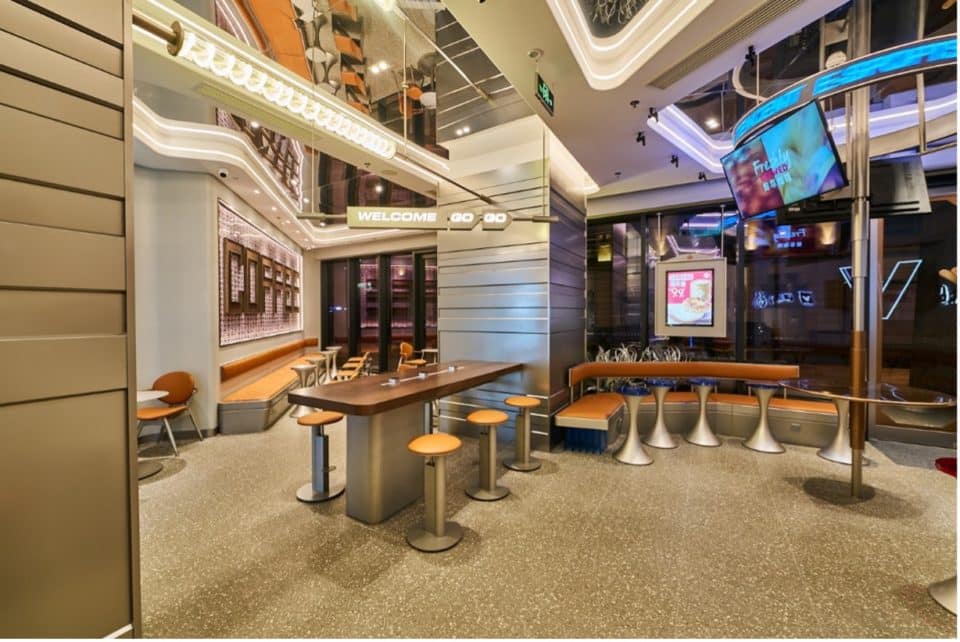 China is home to some of the best and most interesting retail stores in the world, which is why this month we've been spoilt for choice when looking for the best new store openings.
While many of the stores include more digital elements, with robot bartenders, futuristic displays and immersive reality, other brands have opted for expansive physical elements, such as conceptual art.
Here are our top picks for the best new retail spaces in China.
Gentle Monster, Beijing
Iconic Korean eyewear brand Gentle Monster opened one of the biggest flagship stores globally in Beijing in August. With the theme Dataized Future, the store contains impressive futuristic installations and displays in a variety of colours and finishes.
Customers visiting will benefit from being the first to get access to exclusive collaborations and product launches, which will be available in the Beijing flagship store before being rolled out to other sites. They will also have access to a wider range of stock than ever before, along with a complimentary repair service and advice from optometrists.
Tims/Tencent Esports Cafe, Shanghai
Coffee shop Tim Hortons and communications giant Tencent have continued their collaboration by opening a new combined coffee shop and esports hotspot; an esports café. This collaboration is evident by the look of the interior, which comprises sleek café seating with a retro feel and high tech screens and stations.
The venue is said to be especially popular with younger age groups looking for experiential activities. Customers can watch esports with their friends, and also game with each other, all while being able to enjoy Tim Hortons' range of drinks and food.
All Beings, Shanghai
Exclusive clothing brand All Beings held a pool party and carnival to celebrate its first physical store, hoping to engage with a young and active customer base. The store is notable for its adaptability, with installations that can be used as either a display area for popular products or as a place for exhibitions.
All Beings also makes use of mirrored walls to create a sense of space and depth, and changeable display materials that can alter the feel and mood of the store. The brand is also collaborating with ice cream store Fluffy, heightening the immersive experience of the summer theme.
Diesel, Shanghai
Iconic fashion brand Diesel is riding the Y2K revival wave with a series of pop-up stores to debut its A/W 2022 collection. Stunning shoppers with its conceptual art installations, the brand created a series of huge inflatable figures, all wearing Diesel clothing with their faces representing a collage.
The popularity of the stunt was evident, with influencers flocking from all over to have their photo taken in front of the inflatables and the collection. Posts featuring the pop-up trended across Chinese social media.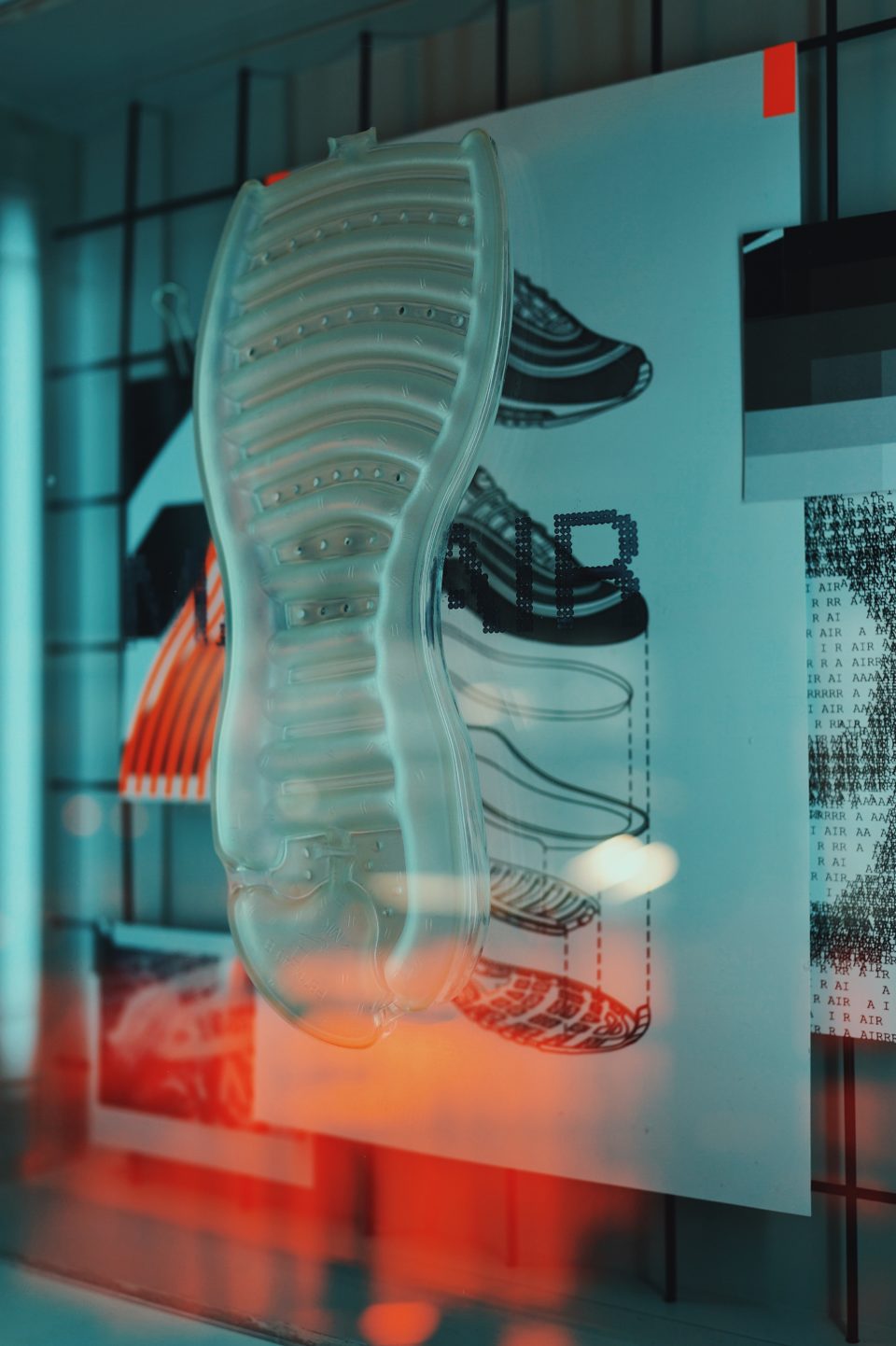 Nike Trove, Shanghai/online
Nike China is blending physical and digital experiences with its latest venture, Trove, an experiential digital and augmented reality platform. It aims for this to be a site of creativity and collaboration through music, sports and other ventures, including with popular Asian icons like GDragon.
Trove is available both to customers online and to shoppers at the Nike Lab in Shanghai. The company is also teasing an exclusive event with all its creators at the physical store. It hopes that this immersive offering will persuade Chinese shoppers to choose its brand, as opposed to local brands that have been growing in popularity.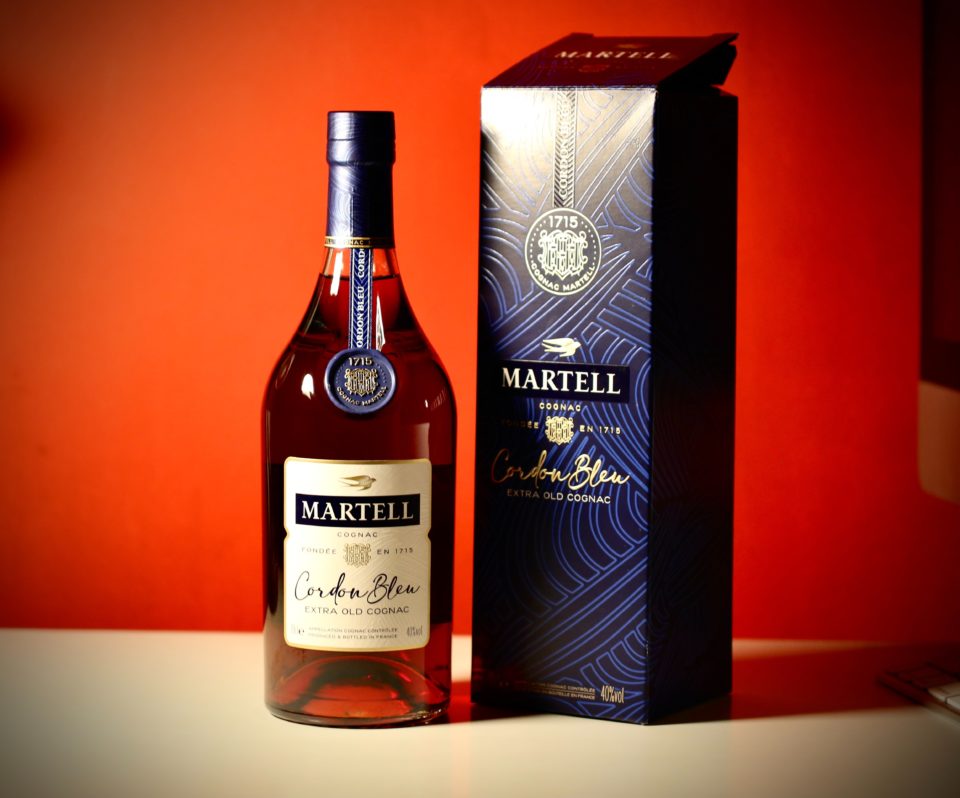 Martell, Hainan
Pernod Ricard, one of the largest drinks retailers in the world, opened an exclusive cognac boutique focused on the Martell brand, with an opulent feel and digital immersive experience.
Visitors to the site can relax and have their drink chosen for them using the latest artificial intelligence, which helps to introduce them to Martell products. The undeniable star of the show is the robot bartender, which seamlessly receives the customer recommendation and automatically prepares their drink for them.
GDF Plaza and Alibaba Group have also collaborated to provide a range of personalised gift options for Martell. Shoppers can choose from custom stickers or have their bottle engraved with lavish gift wrapping available to finish off their presents. Those who were lucky enough to attend the opening event walked away with free cocktail glasses, tote bags and a tasting session.
Machine-A, Shanghai
Visionary UK fashion retail brand Machine-A has gone international with its first overseas store opening exclusively in Shanghai. The store is designed to be fluid and adaptable, with visual displays and digital installations, alongside the blurring of gender in the fashion collection.
The brand is focusing on creative partnerships and collaborations and is hoping to also find exciting and emerging artists from China for future designs. Raf Simons is its first collaborator, who will be working on a unique in-store project.
Inspire your retail teams with a visit to some of the world's best retail spaces. Book your retail safari now.