New York
The Best New Retail Stores in the US – May 2023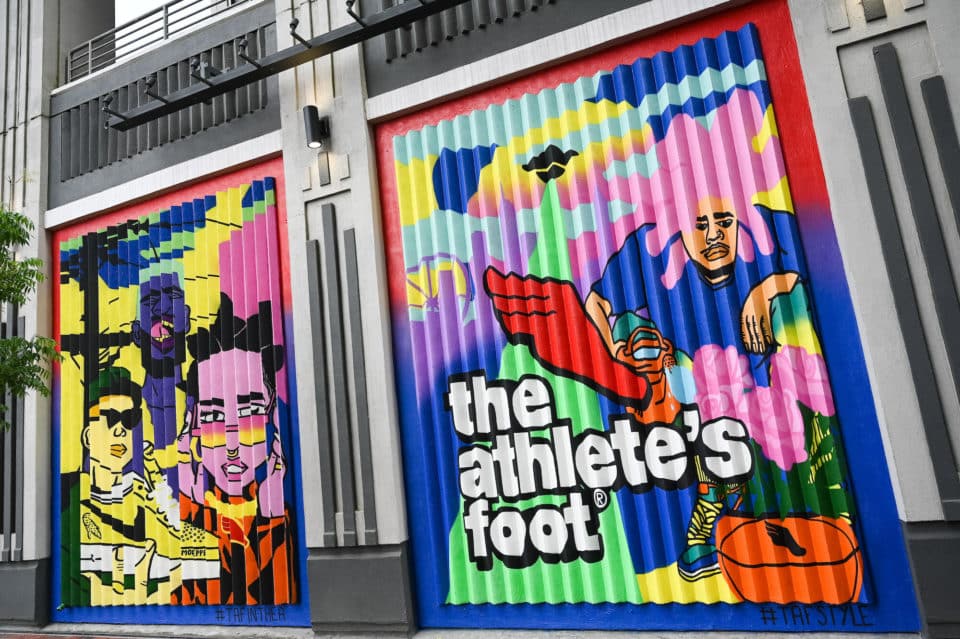 The US has some of the biggest and best retail experiences in the world and this collection of stores is no exception. There are luxury brands delving into crypto, exclusive salons, immersive spaces, and community activation, demonstrating that the success of personalised and experiential retail experiences continues to hold strong.
Read on to find out which US stores had the best retail openings in May 2023.
Ralph Lauren, Miami
Ralph Lauren has opened a new store for customers to explore the metaverse in the Design District of Miami.
The brand has partnered with BitPay to allow shoppers to purchase items of clothing with a variety of cryptocurrency, including bitcoin and ether. It is also releasing an NFT in collaboration with Poolsuite, a Web3 community, which will be available for all Poolside members and allow them to attend an exclusive event. The community will also be able to use digital Ralph Lauren clothing on their Grand Leisure avatars.
As well as the store's Purple Label range of men's clothes, and women's clothing lines, there will also be exclusive collections launched only in that store. Digital displays around the space allow customers to browse the entire Ralph Lauren collection and book personal stylists.
Gucci Salon, Los Angeles
Gucci has chosen LA to debut the first of its Gucci Salons as a nod to Hollywood glamour and the 1960s Gucci store.
The Salon is a new venture available only for the brand's most exclusive clientele who will be invited by appointment only. The space emphasises luxury and discretion, with vintage cabinets, sparkling chandeliers and private changing areas.
Gucci will offer customisation and personalisation of goods, but will also hold exclusive events for clients with one-of-a-kind items available. The space is able to be adapted to suit the needs of different clients and ensure that their experience at the Salon is unique.
Wilson Sporting Goods, California
Sports equipment retailer Wilson Sporting Goods has launched its first store in the West Coast.
The California store is an immersive area that allows customers to test out products, with a basketball hoop, wall for hitting balls and a service to restring racquets. Customers can also rent out items from an equipment area and test out items in their own spaces.
The store will stock a variety of equipment including sought after items such as NBA official basketballs and popular tennis racket brands. Customers can also browse the brand's newest and innovative sportswear.
Rack Room Shoes, Charleston
The new Rack Room Shoes store at the Mount Pleasant Towne Centre was launched with a special partner event for brands and the store team.
The brand has created a new store concept with areas of the space zoned for specific products, such as the Athletic Shop, an area dedicated to specialist running trainers.
The space also incorporates digital technology, such as a foot scan service so customers can get an even better fit and self-service lockers for collecting items. Customers will also be able to acquire exclusive items available only at this store, such as special designs from brands like Asics and Reef.
Cassina, Los Angeles
Cassina, the furniture brand from Italy, has launched its largest store globally in Los Angeles, which was marked with a performance from DJ Mia Moretti and cocktails.
The store aims to combine contemporary and classic pieces, with furniture from Gio Ponti, Charlotte Perriand and Urquiola. There will also be a display of 'Modular Imagination' by the late Virgil Abloh, mixed amongst the pieces.
The brand is offering products for other sectors, such as hospitality and retail, and has previously hosted brands like Adidas.
CB2, Los Angeles
Homeware brand CB2 has launched a new concept store in Malibu called CB2 Design Shop.
The store feels more like a showroom, with vintage furniture and other items available for customers to buy. There will also be a larger focus on design expertise, with CB2 Interior Stylists available to help customers with their interior design.
CB2 will also host a variety of design events, such as Shop Talks for designers, meet and greets and panels.
The Athlete's Foot, Atlanta
Atlanta has seen the launch of The Athlete's Foot's new community concept store. This 'neighborhood' space will offer a hyper-localised product range and act as a place to engage with the community.
The launch was celebrated with a number of community events, artwork and competitions. There were customisation classes from WOOD U, performances from Baby Tate, art from Lisette Corea and shoe cleaning from Crep Protect.
Visitors had the opportunity to win several limited edition shoes, including Nike's Air Max Plus and Air More Uptempo ATL. The Athlete's Foot also donated clothes and shoes in swag bags to a local community youth group, partnering with Adidas.