Gremany
The Best New Store Openings in Germany – March 2023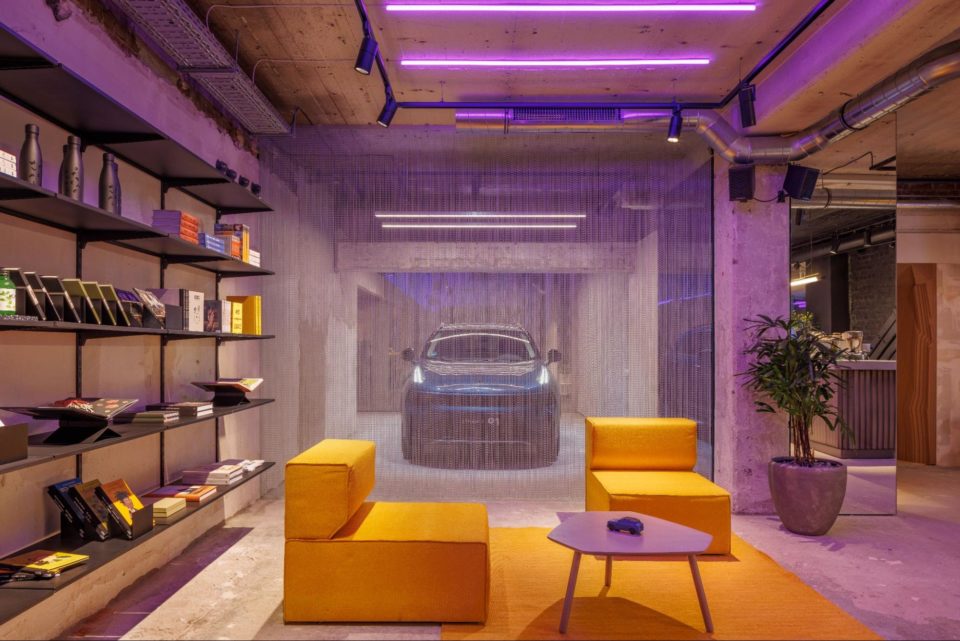 Sustainability is a key theme for the stores we found this month, which is no surprise in green city Berlin.
From sustainable decorations and goods, to renewable electricity, brands are becoming more focused on their ESG than ever.
On the tech side, we've found Germany's first cashierless store, as well as more brands looking to community, creating cultural hubs and bespoke items for local customers.
Take a look at the best new stores we found in Germany this month.
Desigual, Berlin
The eclectic Spanish fashion retailer Desigual has opened its flagship store in the Mitte borough. The design of the store is inspired by the look of an art gallery, and the brand hopes this will appeal to younger shoppers.
The space will also serve as a hub for Desigual in Berlin, containing a showroom exclusively for its wholesale customers, and an office area for its head office team.
It's part of a growing trend of brands using a single site for their retail and operational needs. This doesn't just save money compared to running two separate sites but also means that brands get closer to their customers and what they want.
Lynk & Co, Dusseldorf
Lynk & Co, the Swedish car company, has opened a new site in Dusseldorf that is a brightly decorated, David Lynch-style club space. The brand considers sustainability a main priority, using renewable electricity and retaining as much as it can of the existing space, which adds to the eclectic design. Lynk & Co's new hybrid model, "01" is also displayed behind some sheer curtains.
Visitors can become a free member of Lynk & Co's car club, if they rarely drive, and instead pay per journey, or a fully paid member where they can attend events and take advantage of other offers.
The space is seen as a hub for the community, and contains meeting areas, a lounge, café bar and a co-working space. Lynk & Co has also partnered with other brands for the Gear Collection retail area, where customers can pick up a sustainable bag from Got Bag, upcycled clothing from Revibe or even a skateboard from Egal.
Ganni, Berlin
Distinctive fashion brand Ganni has opened its new flagship store on Rochstrasse to appeal to its dedicated community in Berlin. The design of the space is influenced by the house of Ganni's founders and features a juxtaposition of bright colours, dynamic artwork by women artists, upcycled fixtures, and retro furnishings.
The brand is also partnering with a variety of brands and artists to create bespoke items for customers. The store opening included 40 unique Smiley t-shirts, limited edition ceramic espresso cups for customers spending over a certain amount, and the Sofi Bakery providing pastries and buns. Shoppers can also book personal shopping appointments, in-store or online.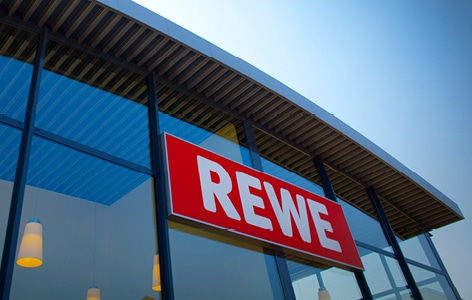 Pick&Go, Munich
REWE Group has opened the first fully cashierless and automated supermarket in Germany. The supermarket chain partnered with Trigo, an AI tech company that builds digital retail spaces, to help develop the store.
As Germany has very strict data protection laws, the store cannot use facial recognition, so the company built a "digital twin", a 3D version of the space that combined with cameras and sensors can log movements and product data from the shelves.
Customers must scan a QR code with their phone when they enter the store to log all their shopping. Once they have picked their items, they can leave the store and pay for their items with a card, or through payment services like Paypal and Apple Pay. Shoppers can also shop in groups, with the payment being requested from the individual who used their phone in the store.
Staff will still be on hand to help customers find items, use the service and restock items.
Axel Arigato, Berlin
A new store design for streetwear company Axel Arigato has launched in Berlin. Stockholm designers Halleroed took the branding inspiration from other stores but with a fresh new look for this flagship. Axel Arigato is keen that each store has its own character, while aligning with the overall themes of the brand.
The store features travertine stone across the floor and as shelving, along with huge mirrors and an LED screen. The shelving is multifunctional and can be used as a counter, to display products or as seating. Axel Arigato plans to hold events, such as parties, in the space and also allow other brands to create pop-up stores.
Tight budgets? Get new inspiration and conduct market research in one place with a retail safari.