London
The Best New Stores in London November 2019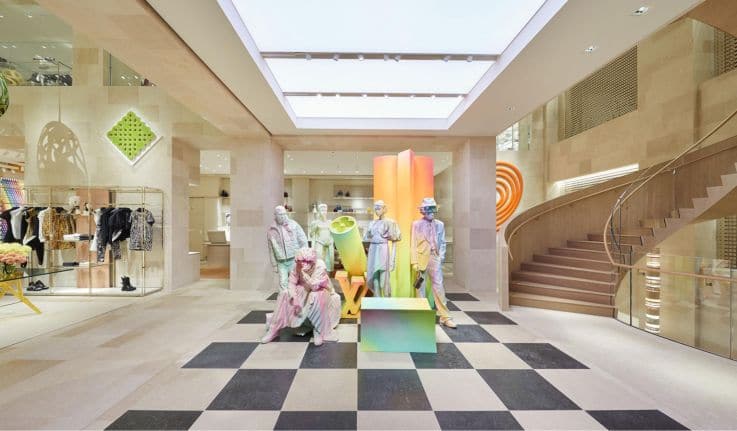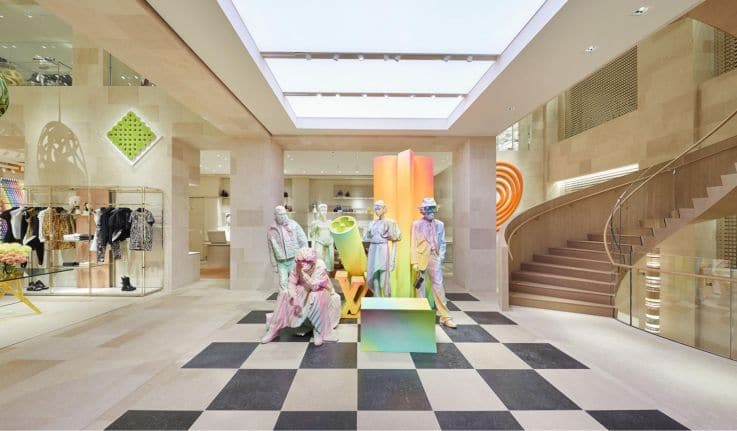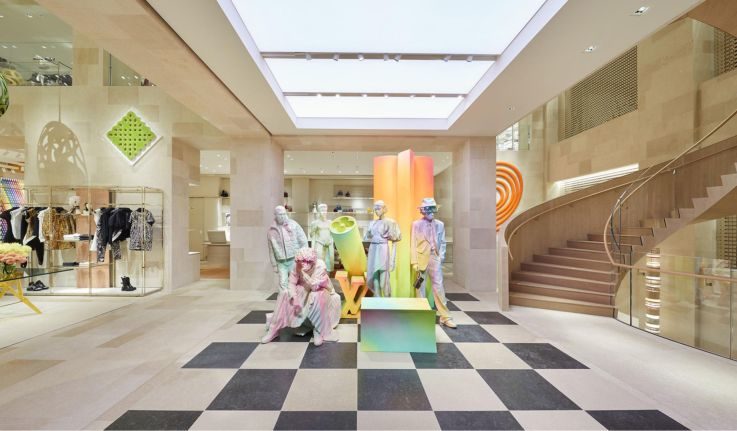 Image credit: Louis Vuitton
Retail never stops in London it seems. In recent weeks, a flurry of new spaces have opened across the capital bringing new brands, new concepts and new experiences to shoppers. We've pounded the streets to bring you the best of the new stores in London and the reason why you should know about them.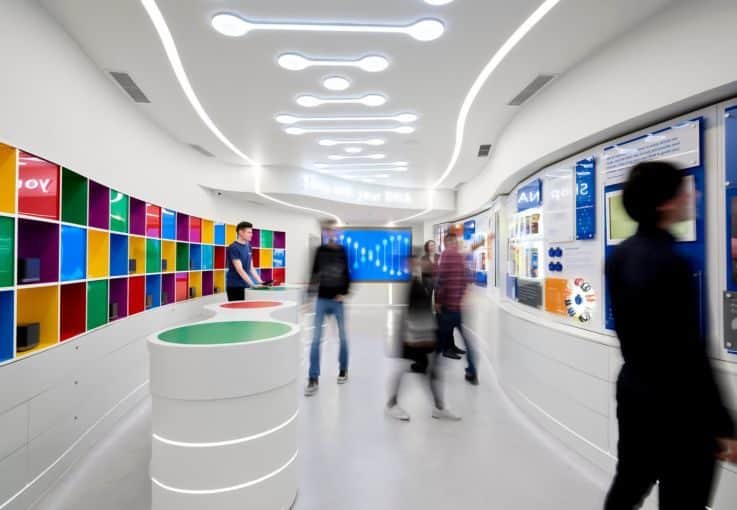 Image credit: DnaNudge
DnaNudge
Fancy a bit of genetic testing with your retail therapy? DnaNudge has made this a reality with its new Covent Garden store. The DNA testing start-up invites people to visit the space and swab their cheek to have their DNA analysed.
The company can then advise them on dietary needs based on their genetic predisposition towards conditions like obesity, diabetes and more. Essentially, you can find out whether the things you eat could be impacting your health on a very personal level.
It's a fascinating step in opening up DNA testing to the public. Once visitors know their results, they can use them to make better choices via a smartphone app or wearable band which can scan barcodes and recognise over 500,000 products. If the selected product isn't deemed to be good for them, the app will suggest alternatives that are.
DnaNudge is a great example of how a service can span into an ongoing relationship through products (like the band), software (like the app) and insight.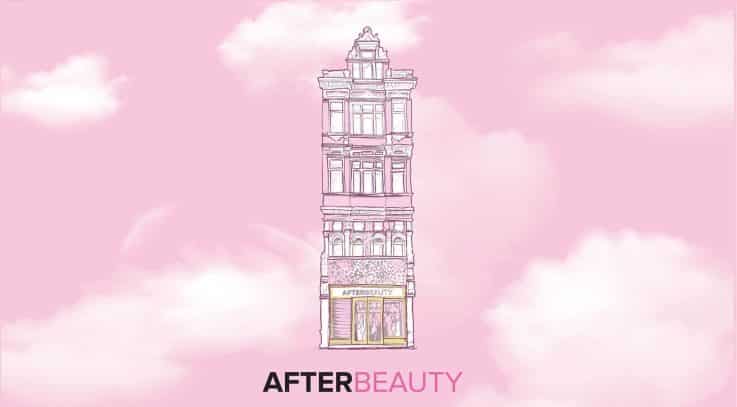 Image credit: AfterBeauty
AfterBeauty
This is one for the beauty junkies. AfterBeauty is a four-storey space in Piccadilly which is dedicated to all things beauty. There are more than 4,000 products to explore from over 140 brands from all over the world.
The space is designed to appeal to a Millennial and Gen Z audience with flower walls, neon lights and plenty of pink. The look reflects the fun feel of the store. As well as products, AfterBeauty focuses on treatments and beauty services.
A whole floor in the space is given over to express manicures, pedicures, facials and more. These are booked via Treatwell in an interesting move. Not only is Treatwell already a destination for a lot of potential AfterBeauty customers, and therefore may drive more traffic, the partnership also means AfterBeauty doesn't have to design an online booking system from scratch.
Kipling luggage rental
Ok so this isn't a store, but it is London tied. Bag and luggage company Kipling is trialling a new rental service in the city. Customers can book the luggage they want to borrow through a specific website which is then delivered to them. Once their trip is over, they return the luggage by courier.
Bags can be borrowed for a couple of days or a couple of weeks depending on the customer's needs. Kipling says that it's an affordable option with bags costing from £5 a day to rent. Customers can also order sets including backpacks, waist bags and suitcases.
The pilot shows a shift in thinking from Kipling. Rather than relying solely on product sales, the brand is exploring other ways to make money. This could be a smart move given that bags and suitcases are often kept for years at a time making the gap between purchases large. There's also a question of storage of these items and for younger customer who may be renting their homes being able to borrow what they need could be a more attractive option.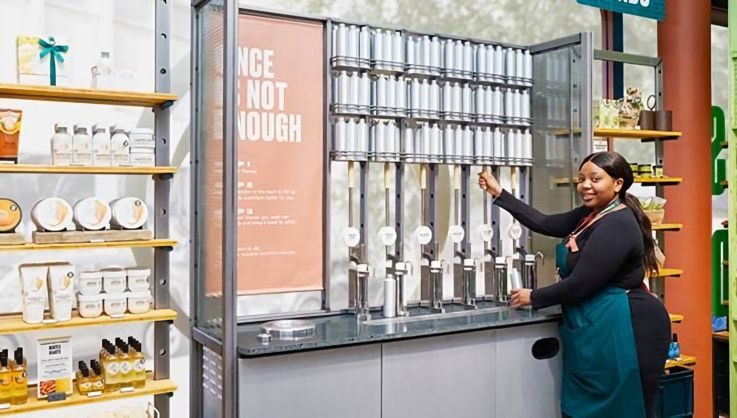 Image credit: The Body Shop
The Body Shop
The Body Shop has opened a new concept store on Bond Street that aims to celebrate the brand's founding principles. The space is built around sustainability and activism in a return to the roots of founder Anita Roddick.
Customers will find a product refill station (initially for shower gels) and a returns system that offers vouchers in exchange for bringing back old containers. Interestingly, the refill station is an idea that The Body Shop implemented 20 years ago but moved away from due to lack of customer interest.
With sustainability now a concern for many shoppers, the store wants to act as a hub for like-minded individuals. An in-store activism corner invites customers to join up with local and global groups working to make a difference.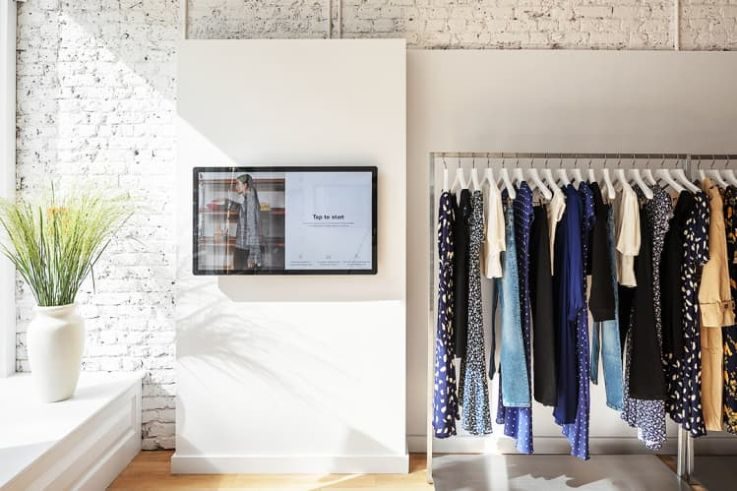 Image credit: Reformation
Reformation
Reformation is capitalising on the success of its recent month-long pop-up by opening a permanent store in Notting Hill. It's the fashion brand's first European store and it features the same approach as its US spaces.
Instead of piling the clothes high, there is just one of each item on display. If you like what you see, then you can order your preferred size (and colour if applicable) to try on via the in-store touchscreens. The products are added to a changing room ready for you to try on.
The advantage of the touchscreen and having stock kept off the floor is that reformation always knows what it has in stock, which helps speed up customer service and reduce frustration.
Cartier
Luxury jeweller Cartier has reopened its Old Bond Street store in all its renovated glory. The store, which works in partnership with the brand's space on New Bond Street, is focused on customer service above all else.
As such, services include a two-hour bespoke monogram design offering and the new Care Service Salon for jewellery repairs and servicing. Old Bond Street also operates as a click-and-collect point for online shoppers.
It follows the refurbishment of New Bond Street which reopened at the end of last year and features the apartment-styled private floor La Residence. The two-store approach is an extreme example of how different spaces within a brand's portfolio can support one another, rather than having to offer the exact same thing.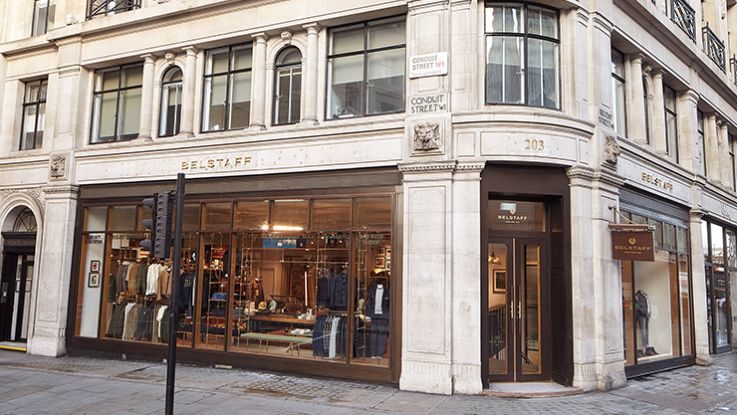 Image credit: Belstaff
Belstaff
Over on Regent Street, motorcycle jacket stalwarts Belstaff has opened a new community-focused store. While customer can of course browse the brand's array of products and buy, there's also a huge focus on the existing Belstaff customer.
There is a permanent hand waxing space to make sure that old jackets are kept in top condition. Belstaff also operate 'How to Care' classes to help inform customers about how to look after their purchases. This makes sense. If you're going to sell a product based on its longevity and quality, then you want to provide services that enhance this.
The store has a relaxed vibe with coffee and drinks available to sit and drink on the leather sofas. Belstaff is also using the space to host related events such as screenings, panels and podcast recordings which add to the community feel.
Auerbach & Steele
This new Chelsea space from the eyewear experts offers a comfortable shopping environment for every customer. The three-floor space includes retail and consulting rooms. The design puts the glasses front and centre, displaying them on individual back-lit shelves like artworks.
A major draw is the glass-walled in-store laboratory. Located in the children's area, it adds a bit of retail theatre to the space with customers able to see glasses being made in front of them. The store also caters for customers who want a more personal shopping experience with a relaxed area on the first floor offering greater privacy.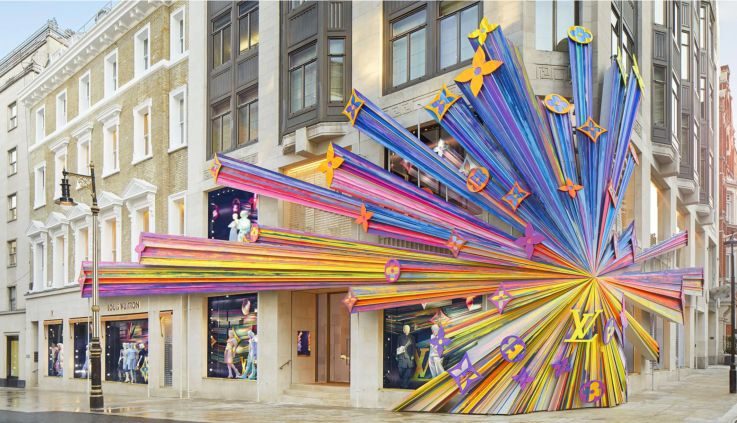 Image credit: Louis Vuitton
Louis Vuitton Maison artwork
The Louis Vuitton Maison on New Bond Street has been renovated. It's not just the inside that is drawing attention though (although it is packed with stunning installations). The exterior of the store now features a stunning three-dimensional artwork that wows with bright colours, radiating lines and the LV logo.
We just love this as a focal point. It's exciting, it's fun and it's eye-catching. If you didn't know the Louis Vuitton store was there before, you do now. And of course, it photographs beautifully which means the store's reach is growing exponentially over social media.
See the latest trends for yourself by joining us on a London retail trend tour.