London
The Best New Stores in London – October 2022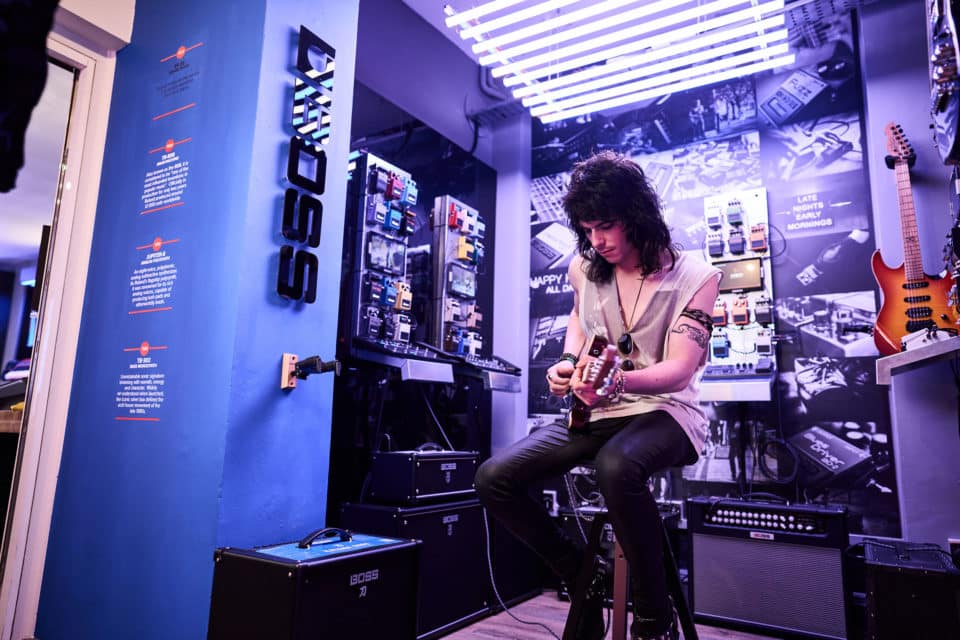 London's latest retail store openings are incorporating the old and new this month, with some brands drawing on the history of their surroundings, while others focus on AR and experiential offerings.
Phygital retail also features as stores integrate their existing online options into new bricks and mortar locations. And we also found an exciting new blend of art gallery and store.
Here are our top picks for the best new stores in London.
Aesop, Regent Street
Luxury skincare brand Aesop has opened its doors on Regent Street with a design concept that evokes the street's history and includes classical design elements. The space seems vast and spacious with tall ceilings and outsized furniture, yet there is still a sense of comfort and opulence in the surroundings.
The facial treatment room feels familiar and relaxing thanks to the wood detailing throughout. Trained consultants are on hand to offer treatments and advice on products.
Additionally, there is the Sensorium where customers can infuse their clothing with Aesop's extensive range of perfumes, helping them to take away a memory of their experience.
Gymshark, Regent Street
An online store making its bricks and mortar debut this month is fitness retailer Gymshark, with a flagship site opening in Regent Street. In addition to stocking the brand's well-known clothing range, the store will offer gym services, such as the Sweat Room, for a variety of classes and other events.
The Pro Bench is available to customers who are interested in a personalised experience, offering bespoke advice and training sessions. Once training is done, visitors can head to the café, from juice bar brand Joe and The Juice, for a selection of food and drinks to replenish them. Lastly, the Hub is a multi-use space for events such as podcasts and screenings.
Deliveroo HOP, New Oxford Street
Deliveroo has opened its first ever physical grocery store. Operating under the Deliveroo HOP name, the delivery service's partnership with grocery retailer Morrisons, the space on New Oxford Street will allow Deliveroo to offer an omnichannel service to its customers for the first time.
The food delivery brand researched shopper habits and discovered that the weekly shop is falling out of favour, with smaller, regular shops now making up a significant percentage of sales. An increasing number of customers in London are using what it refers to as "rapid grocery services".
Deliveroo HOP offers over 1,750 products from Morrisons, including dinners, snacks and ready meal ranges. Customers can choose between ordering in-store via a kiosk, or using the Deliveroo app to order for collection from the store or delivery to a nearby address.
Bikesoup, Westfield White City
Established initially as an online marketplace for premium and second-hand bikes, Bikesoup is now opening a flagship bricks and mortar store at Westfield White City. Alongside its collection of products from premium brands such as Gogoro and BMC, Bikesoup will offer a selection of custom-made unique bicycles.
To support the discerning premium bike shopper, the store provides access to seasoned mechanics with a background in premium products for bike servicing and workshops. For those looking to be part of a community, the in-store coffee shop offers a convivial space for relaxation and chat.
Molton Brown, Regent Street
The Molton Brown flagship in Regent Street has had such an extensive refurbishment that it is practically a new store. The brand has focused on sustainability which is evident throughout the store, from a display for customers to refill their staples and the brand's "Return, Recycle, Reward" programme, to the décor. Thrift finds from charity shops are juxtaposed with a display of hydroponic herbs, which are used in Molton Brown products.
Molton Brown is keen to ensure that customers are educated on the brand's offerings, and perfumes. Immersive experience makes an appearance here with iPads throughout for customers to find out more about the products. AR technology also lets them explore interactive content about the ingredients.
For those customers after a more personal touch, consultants are on hand to help with products. There are also massages available in the lounge area.
Roland, Denmark Street
The 50th anniversary of music electronics retailer Roland has been celebrated with the opening of a new store in Denmark Street, honouring the area's musical history.
The brand hopes to connect in a deeper way with its customers through new and interesting in-store experiences. This includes an immersive workshop space for holding masterclasses and product demonstrations.
Customers can also take advantage of Roland's ASX system which gives them the ability to alter elements in the store, like audio and lighting, to suit their own preferences. And of course, Roland's experienced staff team are on hand to help customers find their perfect instrument, including a planned collection of vintage items.
The Hook, Seven Dials
A fascinating combination of art gallery and retail has just launched at Seven Dials. The Hook is primarily an online retailer trying to make it easier for people to invest in art, and is now hoping to create a more immersive experience in its latest gallery store.
The Hook hosted an event to exhibit some of its featured artists, who also created exclusive collections for the launch. Visitors were also treated to a live painting session, and the store hopes to offer other such events in future. It is also offering a seamless art buying experience so budding collectors can purchase at the gallery or online.
These stores are just a taste of the inspirational spaces London has to offer. Discover more on a London retail trend tour.