Tokyo
The Best New Tokyo Stores November 2019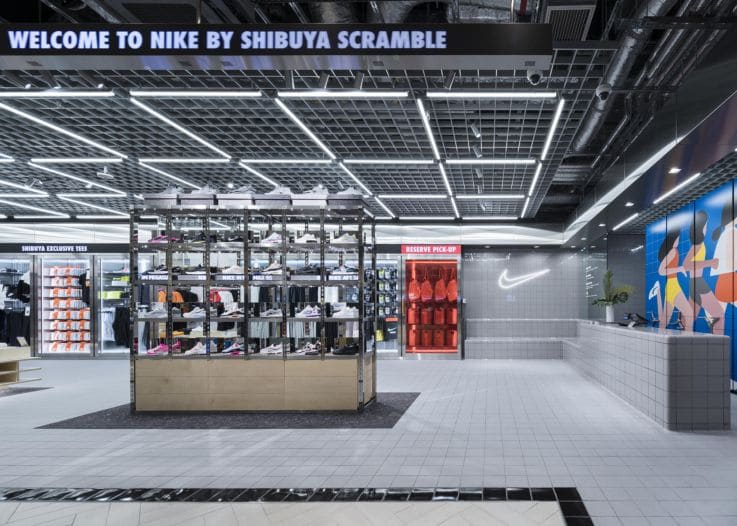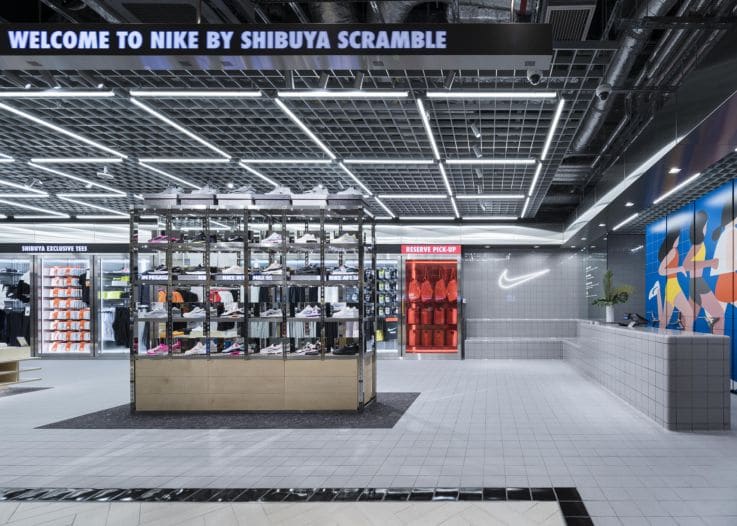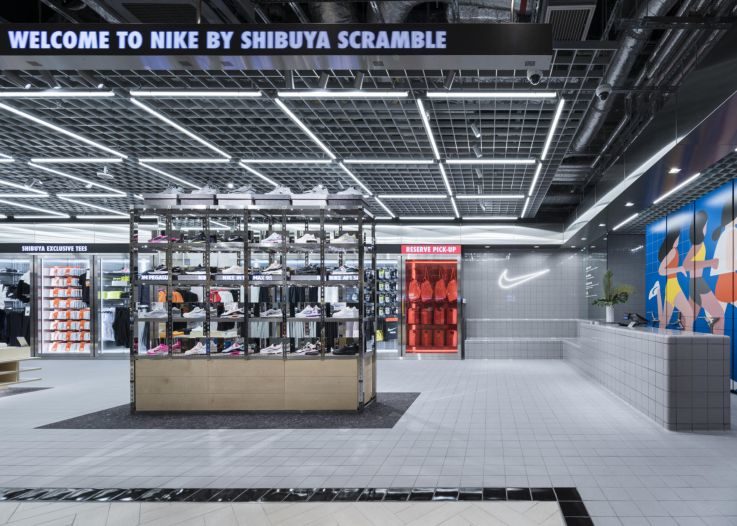 Image credit: Nike
Tokyo is always one of the most exciting destinations for new retail openings, and in November it's been no exception. From a daring new concept from Lush to yet another new initiative from Nike, we've got you covered in our latest round-up…
Nintendo Store
Gaming giant Nintendo has finally opened its Tokyo brand store. It's the first time the company has opened such a store in its home company, with Nintendo stores already operating in New York, and more recently, Israel.
The store is exactly as you expect – a Nintendo fan's dream. Packed with merchandise featuring Nintendo's most famous characters from Mario to Link to Kirby to Pikachu, it's the store-specific exclusives that will help make it a destination. Visitors can also demo Nintendo's Switch console and try out games in the store. It's a great example of how to create a brand home space that fans will be lining up to visit.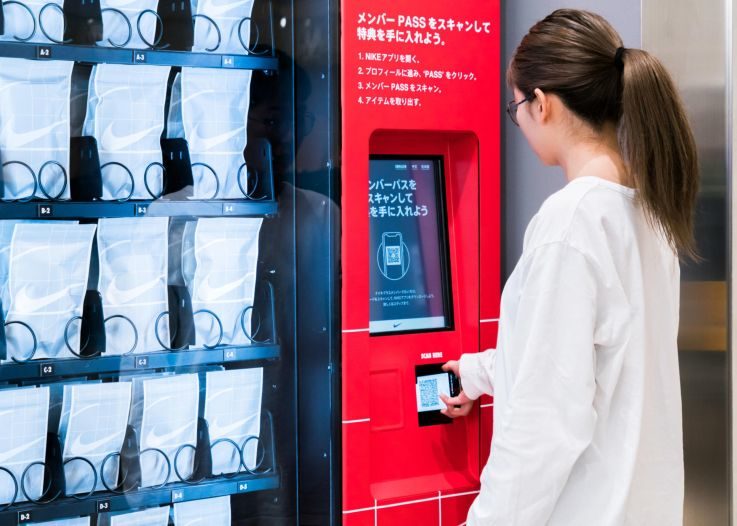 Image credit: Nike
Nike 'Live'
Nike's new 'Live' store format was first launched in LA last year. The shop's stock is curated from data taken from NikePlus users, creating a highly personalised product selection and service. New Live stores have now opened in Tokyo and Long Beach too – with the Tokyo version taking a slightly different approach.
In Live Tokyo, in-store tech initiatives will be implemented like the NikePlus Unlock Box digital vending machines. There's also a more human approach to this space, with Nike offering in-store customer support linked with the LINE app, a messaging service, and a click-and-collect offering.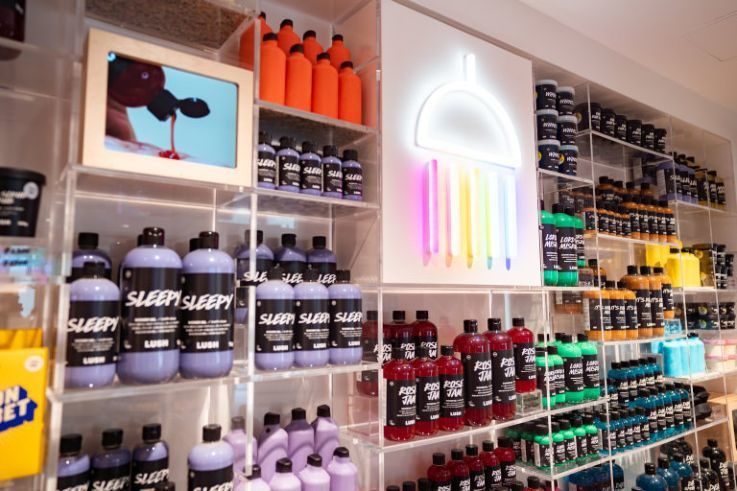 Image credit: Lush
Lush 'language free'
Lush's new concept store in Tokyo's Shinjuku district is being described as the world's first 'language free' store. It uses icons, videos and an in-app AI function to help shoppers discover products without words. That means no product labels or in-store signage.
Other digital innovations include interactive walls, app-controlled lighting and giant shower jellies that make noises when wobbled. And when its doors are closed, the front window turns into a digital shoppable display. It's Lush's most digitally bold store yet, and perhaps a sign of things to come.
Drake's OVO store
Drake's lifestyle brand OVO has opened its first store in Tokyo. It's actually the brand's first store in Asia and its ninth overall, and features a series of product exclusives. A much-anticipated advance drop of a collaborative Toronto Raptors jersey will launch here, as will an OVO TOKYO t-shirt and hard-to-find Air Jordan 4 'Final Fours'. Given the continued growth of the brand globally, this store should be a huge success.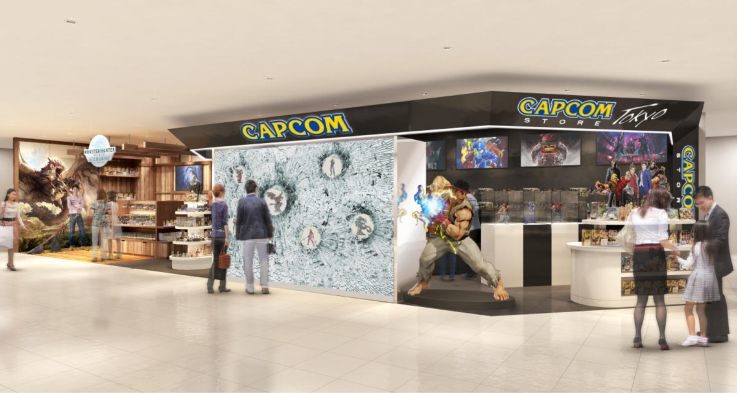 Image credit: Capcom
Capcom Store Tokyo
Computer games company Capcom is launching a Tokyo flagship, and there are some interesting features beyond stocking games and merchandise. Chief among them is a range of game-themed perfumes, including Devil May Cry and Monster Hunter. These perfumes are exclusively available at the grand opening, which seems like a really smart way to build some anticipation and footfall. There will be a wide variety of other exclusive merchandise available too, making it a must-visit store for keen gamers.
[youtube https://www.youtube.com/watch?v=-GUHDQotsKI&rel=0&controls=0&showinfo=0&w=737]
Moncler House of Genius pop-up
Moncler has opened a new 'House of Genius' pop-up in Tokyo with other temporary spaces launched in Milan and Paris too. The focus of the space is on live events and in-store creative sessions. It's designed to look like a gallery rather than a retail space, and has a flexible design that allows events to easily take over. Products will mostly be exclusive to the space and related to events, as a means to drive footfall. It's reflective of a wider global trend of using physical spaces to drive brand awareness, rather than simply sales.
Burberry
Burberry has opened a new flagship store at the Ginza Marronnier building in Tokyo. The store features an 'exclusive artificial reality experience' which can be activated by scanning QR codes on pistachio coloured Thomas Burberry flags outside the store. An AR lens allows users to discover hidden Burberry deer on the streets of Ginza, which can then be shared online. The beautiful space also includes a number of exclusive items, with most themed around the pistachio colour that runs throughout the store.
Get a fresh perspective and boost your retail business with a bespoke Tokyo retail safari.