Retail openings
The best New York retail openings August 2019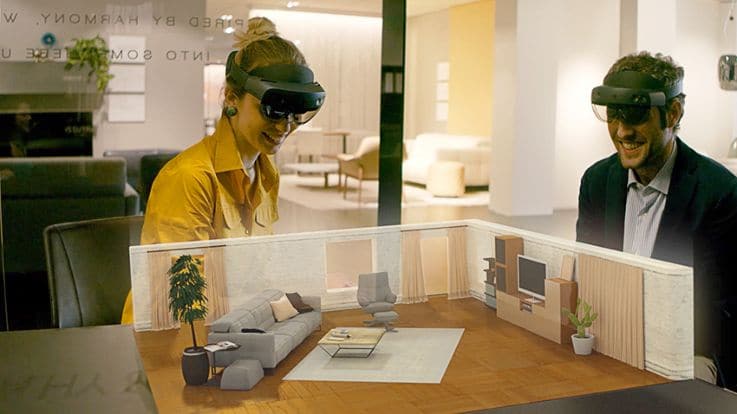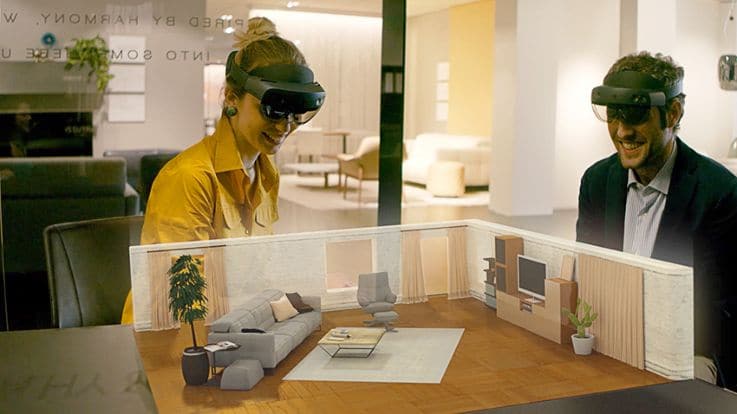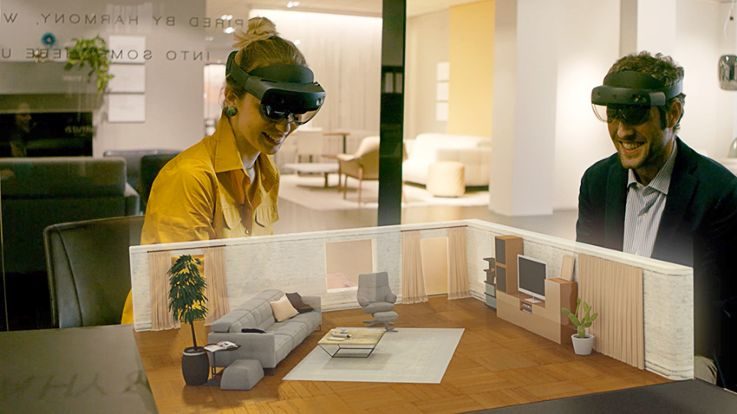 Image credit: Natuzzi
It's been an exceptionally busy month in New York. From multi-functional community spaces to virtual reality shopping experiences, New York is pushing the retail boundaries once again. Here's the best of the best for August…
Depop Live
E-commerce fashion app Depop invited 50 of its best sellers to set up shop in its temporary space on Broadway. The two-day event was a physical version of the online marketplace. The retailer has over 200,000 sellers in the US and five million registered users online. The event was targeted at its Generation Z community of fashion entrepreneurs. There were two days of immersive experiences including music, art installations, panels and workshops. There was even a talk on transparency, sustainability and activism with the panel including designers and Deputy Commission of Recycling and Sustainability from the NYC Department of Sanitation.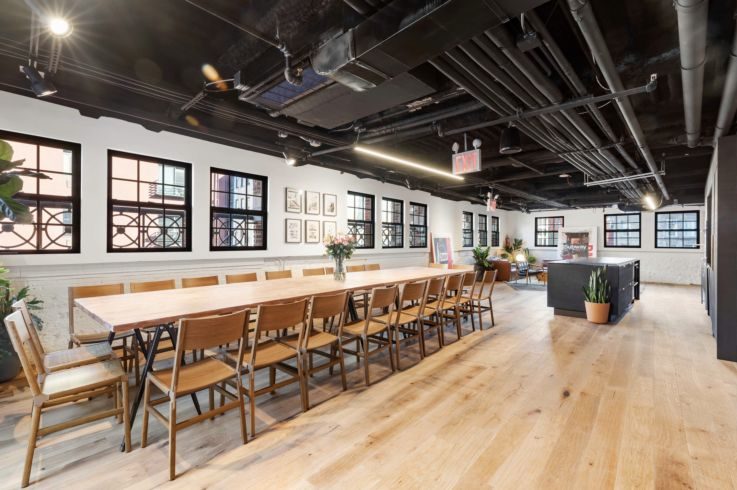 Image credit: Showfields
Showfields co-working space
'The most interesting store in the world' has opened a co-working space on the top floor of its building. The store known for housing a host of interesting pop-ups for emerging and lesser known brands is now allowing visitors to work for free from its space. It offers Wi-Fi as well as a roof deck so you can email in the sunshine if you like. It closes at 4pm to become an event space to showcase programmes curated by Showfields. It's a fantastic example of the growing trend of building communities around brands, and in turn a space that shows customers what the Showfields brand is all about.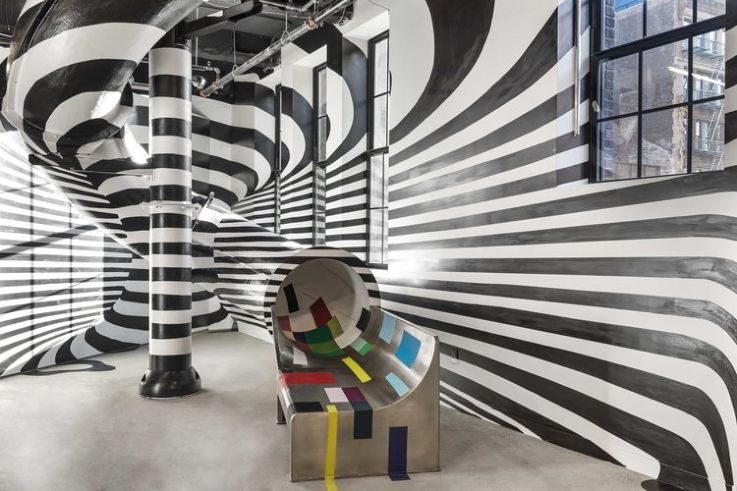 Image credit: Showfields
House of Showfields
Showfields not only utilises its space with co-working and events but it also stages live performances too. The newest addition to the Showfields store is House of Showfields – where actors tell the stories of direct-to-consumer brands. It's experiential retail at its best – really fun and not something we've seen before.
You are transported to this world on the second floor of the building via a slide which takes you to an enchanted forest. And from here you will meet characters that will tell you the story of various brands. The space is full of art installations that all can be linked to retail so you don't forget why you're there. Customers can visit 'The Lab' at the end to buy any of the products they have experimented with throughout the experience. It's really working too, selling over 10,000 tickets that can be reserved online for free.
JP Morgan Chase & Co flagship
JP Morgan Chase has opened a new flagship retail store within its global HQ on Madison Avenue. The new space is full of integrated experiences that combine human experience with digital concepts. For the brand it's a place to showcase the latest technology, innovation and experiences to customers. For the customers it's a beautifully designed, welcoming space with lots of touch points and open lounges. It has been cleverly designed with flexible spaces that can be adapted for community events. It is visibly different to most financial services retail outlets – with a focus on creating a welcoming, comfortable space to spend time in and build a better relationship with the bank.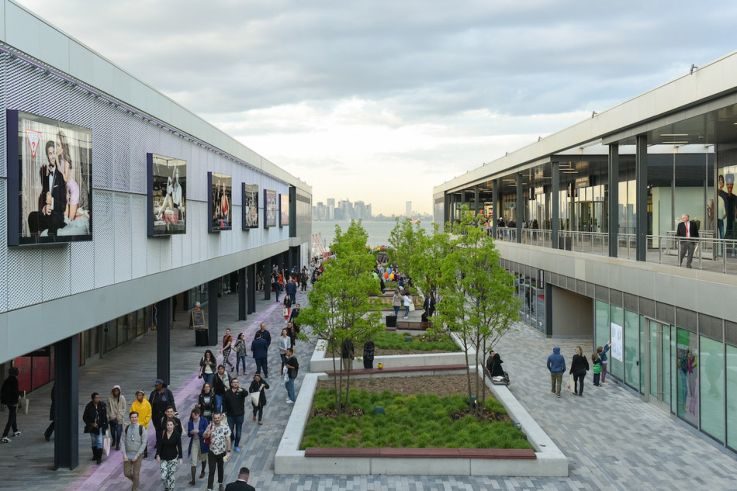 Image credit: Empire Outlets
Empire Outlets
Empire Outlets is a discount mall that has opened on the north shore of Staten Island. It was a place where previously visitors would linger momentarily before getting back on the ferry, but now they have a reason to stay, and hopefully buy something. Usually discounted retail outlets entice people from far and wide for their heavy discounts – but this one has the added benefit of being on a waterfront with viewing decks where customers can watch the ferries and jet skis and even the occasional sailing boat go by. More phases of the development are planned with plans to open restaurants to give customers even more reasons to stay. With over 3 million visitors a year taking the Staten Island Ferry, it's a great example of retailers thinking differently to capture a ready-made audience, and to build footfall.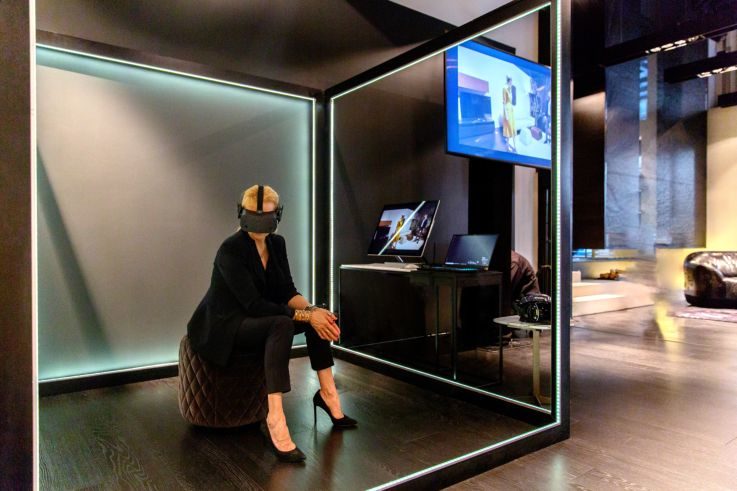 Image credit: Natuzzi
Natuzzi AR store
Italian furniture brand Natuzzi has launched a virtual reality shopping experience. The AR store can be found at its Madison Avenue showroom. Here customers can enter a digital drawing of their home and decorate it with Natuzzi pieces. By using Microsoft's Hololens 2 headset, customers can interact with the environment and move furniture around, as well as changing the colour of items. And if that isn't enough, customers can view a scaled down hologram of their homes on a tabletop for a birds-eye view of the space. This deeper engagement for customers means the store can build better connections which can only help build repeat custom.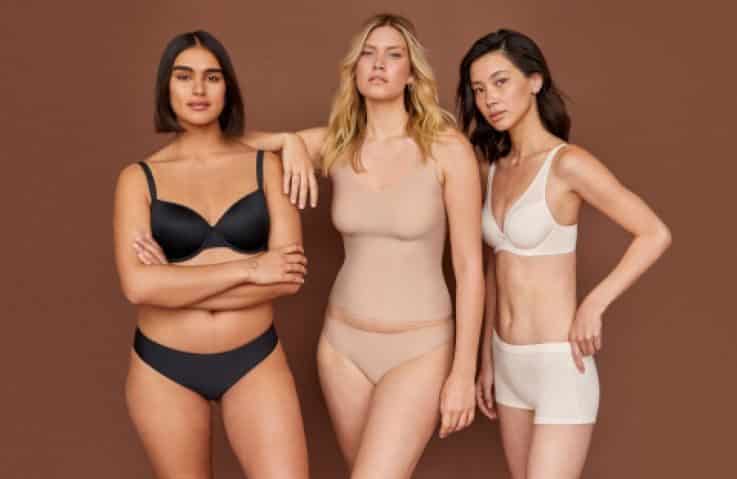 Image credit: ThirdLove
ThirdLove pop-up
Direct-to-consumer lingerie company ThirdLove is opening its first physical store in SoHo. The San Francisco-based retailer uses a data-first and body inclusivity approach to bra design. The temporary store will allow the brand to gain customer feedback and build better information for its online quiz Fit Finder, which cannot be captured online. Fourteen million women have taken the quiz so far and captured over a billion data points but despite this there is so much to be gained from having a physical store for the customer to be able to try on the 78 different sizes available. Sometimes physical stores can fulfil tasks that drive online sales – and this is a great example.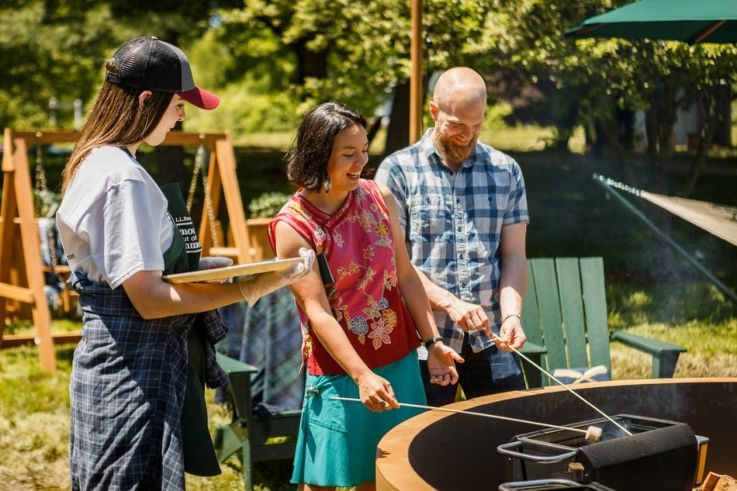 Image credit: L.L.Bean
L.L.Bean/Uber
Outdoor clothing and equipment retailer L.L.Bean has partnered with Uber to offer free rides to campsite pop-ups for the summer. The free events will offer activities such as roasting s'mores and outdoor games to help make the most of the summer months. There is also a social media contest to help promote the events offering people the chance to win the 'ultimate backyard camp-out' and can be entered via L.L.Bean's social media pages. It has even teamed up with Alexa, allowing users to ask for 'S'more summer tips' in a multi-channel attempt to promote the event. By associating itself with outdoor events the retailer can further reinforce its position as a go-to outdoor brand. It also means its reach can go beyond the activities it runs within its store and attract customers that previously hadn't shopped with them.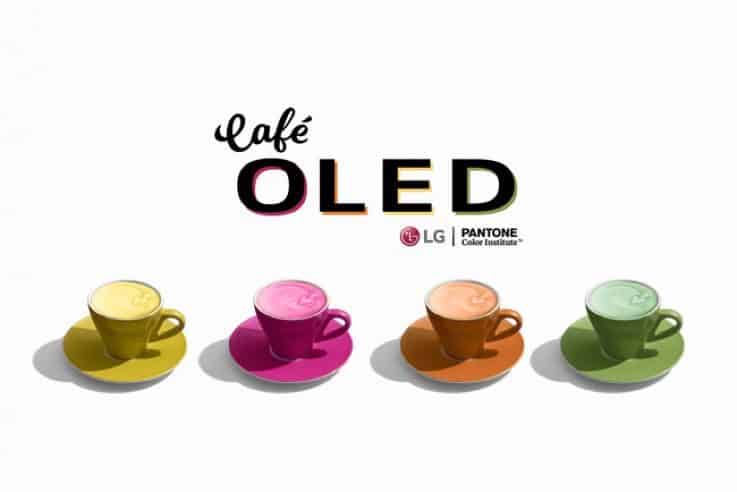 Image credit: Cafe OLED
Café OLED
The Pantone Colour Institute and electronics company LG have teamed up for a pop-up café in SoHo. Café OLED is named after LG's Organic Light-Emitting Diode TVs which hang on the walls displaying work by multi-disciplinary artist David McLeod inspired by the Pantone's summer 2019 colour palette. Local baristas will serve flavoured latte's inspired by the four colours of the summer. The space is purely a showroom with no TVs for sale. It's yet another example of the retail movement towards providing customers with experiences to cash in on millenials' spending preferences.
Discover spaces like these on an Insider Trends New York City retail safari. Click here to find out more.