Retail openings
The best Tokyo openings July 2019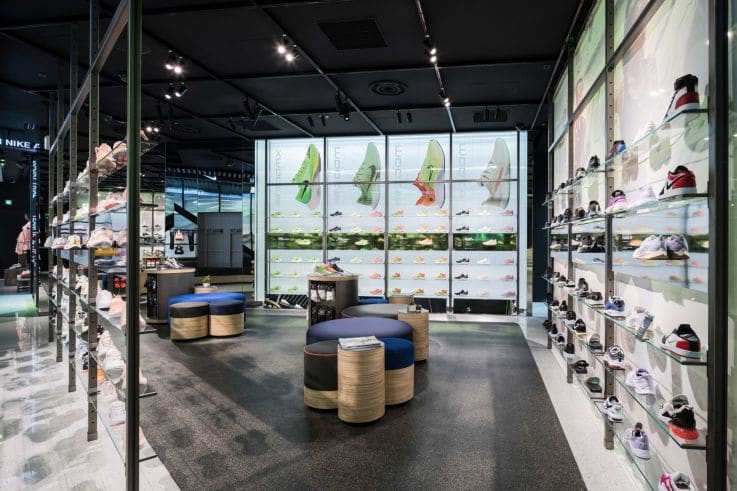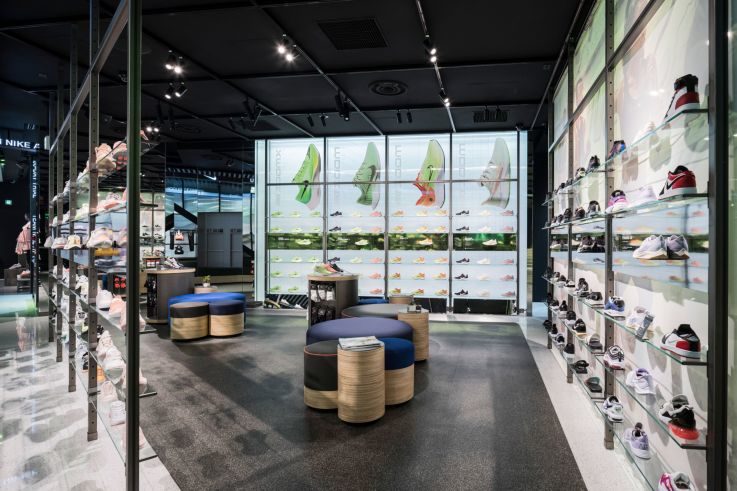 Image credit – Nike
We're always excited to hear about new Tokyo openings and this month is no exception. From huge brands relaunching flagship stores to innovative retailers experimenting with new ways of shopping, this month's round-up is packed with inspiration.
GR8 flagship
Men's contemporary fashion and streetwear retailer GR8 has re-opened its flagship store in Tokyo. The retailer is using artwork to help drive footfall into the newly refurbished space. There's a sculpture by Kensei Yabuno and a wooden gate by Hinoki Cypress to bring some traditional craftsmanship to the store. There are also 120 monitors that accompany the artworks and plush seating so customers can relax and enjoy the space.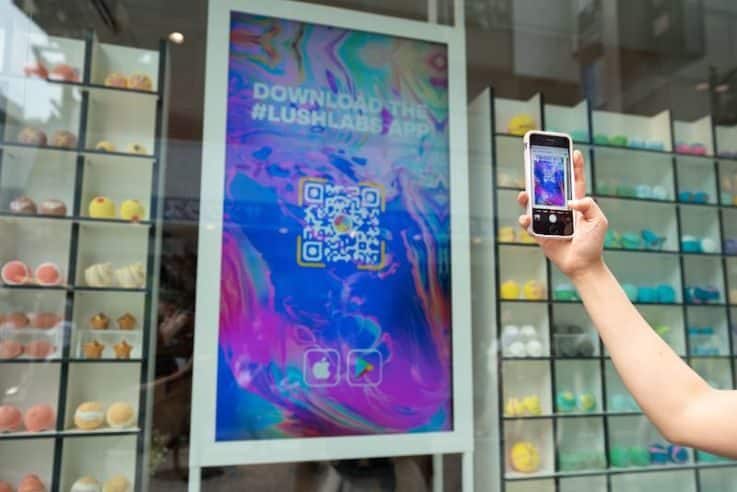 Image credit – Lush
Lush's experiential store
The new experiential Lush store in Tokyo's busy Shinjuku station is filled with tech and new ways of shopping. The shoppable window – which is supported by the new Lush app – can be scanned on a smartphone to browse product information. This can be done in store and online, but having it in the window means that passers by can access the information 24 hours a day. Great if your window VM catches the eye any time of day.
Lush also hopes that by having information available in this way it can minimise the packaging used on products. The digital signage has multiple uses; it can also display campaigns and marketing activity so is a great communication tool. The store also features an experimental space so customers can try out products, and plans for a spa are coming soon.
MoMA design store
The Museum of Modern Art has set up a shop-in-shop in the Loft lifestyle store in Ginza. It coincides with the institution re-opening later this year in New York after extensive refurbishment. The store has been designed and merchandised in keeping with MoMA's clean-cut and refined style. It's a great way for the brand to get more people aware of the merchandise it offers outside of New York. The key was the designers working with MoMA's merchandising team to ensure the fit was authentic.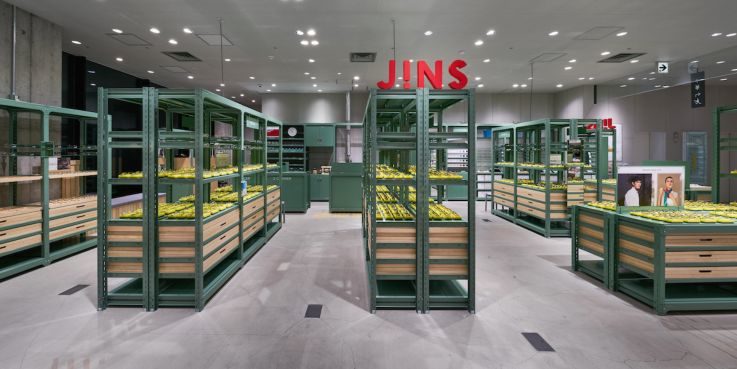 Image credit – Schemata Architects/Jo Nagasaka
JINS shop-in-shop
Tokyo-based eyewear brand JINS has launched a new space within the Loft lifestyle store in Ginza. The designers have created a space that has a utilitarian look with steel racks that double as being functional and allowing easy access to the frames.
Another architectural feature, but also a very practical one, sees the frames placed on scotch-brite sponges. It creates an interesting look for the store but also protects the delicate frames when they are handled. We like the way the design is cool but also functional and creates a great talking point around the store and ultimately the brand.
Golden Goose flagship
Italian sneaker brand Golden Goose has opened its first flagship store in Tokyo. The space in the wealthy Aoyama district is decked out in silver with the walls, floors and ceilings all looking like they're covered in aluminium foil.
The handmade sneaker retailer is ensuring that this store is a destination for fans of the brand, with capsule collections planned with local artists and exclusive products featuring symbols of Japanese culture. The space is also home to The Lab – where sneakers can be customised to create a one of a kind pair including hand distressing with brushes and treatments.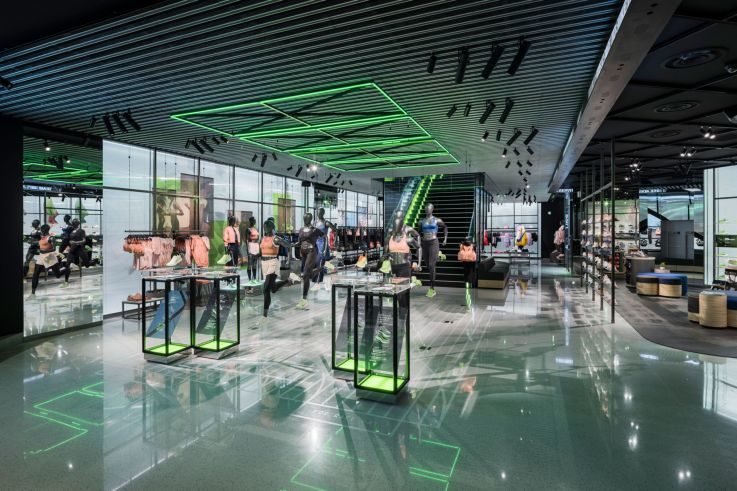 Image credit – Nike
Nike Harajuku
Nike Harajuku has re-opened its doors to a new expanded layout and enhanced services inspired by other Nike House of Innovation flagships in NYC and Shanghai. The new store now features a Nike Women's floor with the largest selection of Nike Women's products in the country.
The store also offers new services through its app with benefits such as reserving stock, collecting rewards and using the Scan Instant checkout feature as well as perks for Nike Plus members. In the Maker's Studio, where you can customise your own sneakers, the store is showcasing the work of local artists. It's a trend we are seeing often that has the ability to bring a community feel to an otherwise international brand.
On-campus Muji
The first ever on-campus Muji store is opening at the Musashino Art University in Tokyo. Based at the Ichigaya campus it features merchandise as well as a cafe and workshop. The space has been designed for students, as well as people in the local area.
Amongst the lifestyle products and books, there is an area called 'com Space' where visitors can customise Muji products with recycled materials such as cork and sponges. The retailer hopes that the space will double up as event space and the university can get more involved with the store. We think it's a great way for the brand to share its message with the next generation of shoppers.
Explore the most inspirational retail stores in Tokyo on an Insider Trends retail safari. Talk to us about your personal tour today.