Brand Focus
The Five Pillars Retail Brands Should Embrace Within Their Events
by Cate Trotter
June 24, 2016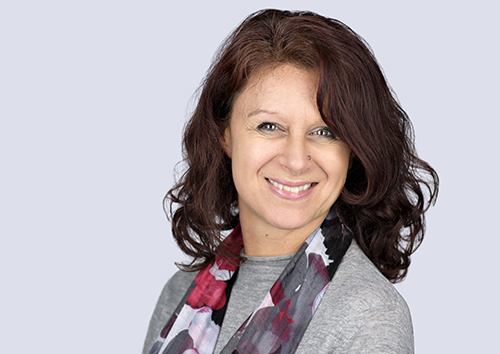 In this guest post, Suzanne Malhotra, director at event design and retail specialist agency 4D Design, asks what factors retail brands should focus on when creating events in order to mirror the innovation used in-store.
Retail is one of the fastest-changing industries, a step ahead in many digital principles and often the first to embrace new technologies. As such, events centered around retail, or that have retailers exhibiting at them, are exciting places to be. Successful execution of a retail event, tradeshow or experience can lead to enhanced brand reputation, more customers and even on-the-spot sales. It's a rich canvas, on which brands can come alive outside of their own domain and create a tie between what they offer and their customers. But how can retailers ensure they have their eye on the future within their event experiences as much as they do within their stores? Here are five pillars that retail brands should embrace for future events:
Authentic design
A successful retail brand manages to create a balance between the theatre of an event and its functional ability to entice visitors and make them want to explore more. This is something that largely relies on design and execution, plus a balancing act between authenticity and innovation. It's creating a feeling, rather than just a 'look' that allows the visitor to truly embrace who the brand is and what they represent. This is something we've coined as 'Brandmosis™' – the process of allowing a visitor to truly absorb the values of a brand by being encapsulated within its space. Showing a brand's social responsibility and commitment to innovation rather than selling products. Bringing in an element of personalised storytelling in order to showcase the experience as authentic. Millennials in particular, are moving away from how a product or brand looks to focus on how it makes them feel or how it can be used as a side piece to express their own style, fashion and ethos. The design of a stand needs to reflect this, becoming the womb in which to encase the visitor rather than a storefront that they need to look through.
Social shopping
Social media is easily on its way to becoming the new storefront, allowing customers to shop via Instagram, Twitter, Pinterest or any other socially-populated means. Retailers such as beauty brand Sephora and luxury fashion portal Net a Porter have even created their own social networks, allowing customers to build profiles and kudos based on their shopping behaviour and activity. An event experience should become its own mini social hub, inviting customers to participate actively within the experience and all on offer. This means embracing a social media microtargeted campaign that specifically amplifies the event at hand. Perhaps using visual means and event technology to display feedback, social proof and community conversations.
Customer insight and data
There is an arsenal of effective, affordable tools that retail brands can employ to create a truly personalised event experience. These tools create a hub of data on who visited the event, what they were interested in, the collateral they took away and even how long they were engaged with each individual exhibit. No longer do visitors have to be anonymous numbers. Instead, mobile apps and integrated event portals can create a profile for each attendee visiting, allowing the booth staff and patrons of the brand to create a personalised event experience to each and every individual. Once complete, the data captured can then provide the basis through which to improve and grow, not only the visitor's next event experience but their entire shopping ecosystem with the brand in question. Therefore creating a single, seamless marketing cycle that touches all points of a customer's life, in a way that is tangible and measurable.
Intuitive technology
Brands such as Schuh and Apple, now replace all physical tills with tablet pay points, an experience which can be easily manipulated within an event environment. This type of technology is better employed when it's intuitive and makes part of the experience easier, faster or more enjoyable. Technology for technology sake clogs the messaging and creates a barrier between the visitor and the brand values they are trying to absorb. Adding headaches, rather than easing them. Mobile apps, virtual reality headsets and even data capture should only be used when they provide a benefit to the visitor that would otherwise be unavailable. Whether this is using the technology from an event to send relevant post-event email communications on specific products or even to offer visitors a portal through which to compare pricing structures between favourite stores.
Integrated experience
When it comes to the products, services and technologies that are employed for a retail brand within an event or exhibition stand, our motto is 'just because you can doesn't mean you should'. Particularly within a retail expo, where brands are competing against hundreds of competitors in a tightly confined space and schedule, it's easy for visitors to experience innovation-sparked fatigue. Stand spaces and events which are dressed in technology, with no real purpose, will not spark serendipity between visitor and brand. To take John Lewis as an example, when shopping their online stores, the experience is seamless and fluid. When in-store, the experience is centred on huge window displays that mirror online ad campaigns, ruthlessly consistent visual merchandising and a calm ambience; truly embodying the in-person, in shop experience. Not all of your online presence has to come into your event design, but it does have to have some linkage, allowing your visitors to recognise, absorb and possess the brand values in all forms. Whether through socially-integrated communications, an element of cross branding between physical and digital or highly targeted conversations, backed by big data.
The depth between events, experiences and retail brands is ever increasing. To make the most of the opportunity, retailers will need to embrace new trends, design and personalised anecdotes that truly bring their brand values to life. Only then can they create an environment that their customers will feel at home in.
Content & Photos by Suzanne Malhotra
Visit http://4d-design.co.uk/
Related Articles
Below are other articles from our blog that cover similar topics: