Flagship Stores
What is the future of the flagship store?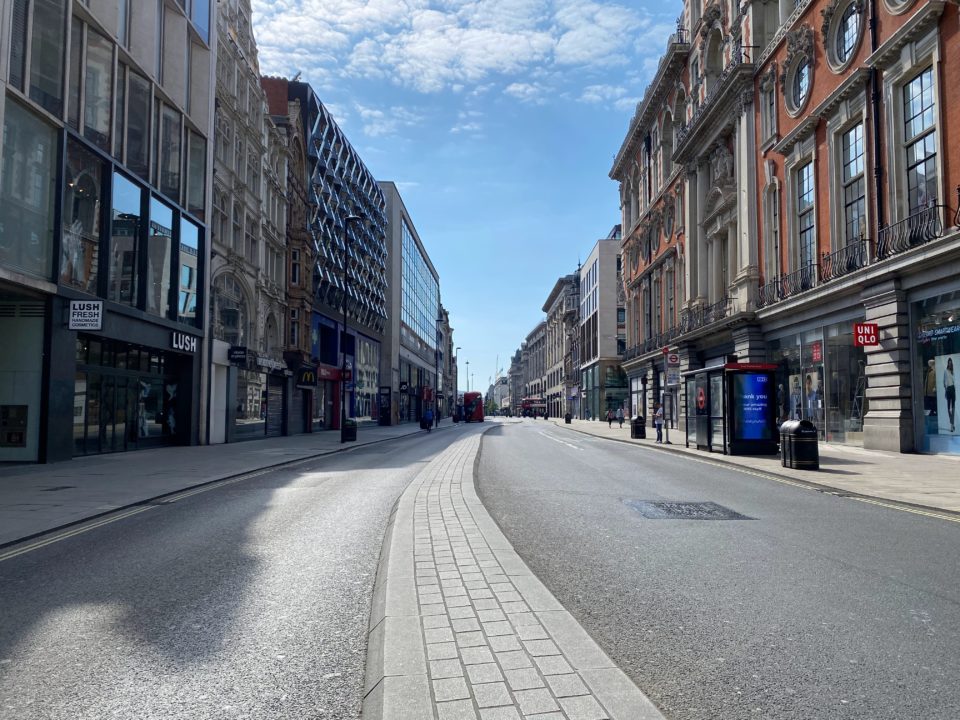 Does the flagship store have a future?
With many big flagships closing their doors in recent times, it's easy to wonder if there is still a place for the format in today's retail world.
This is particularly true in a world that is still dealing with the coronavirus pandemic.
Flagships typically exist in places with a lot of people traffic, such as major tourist hubs. At a time when international, and even domestic, travel remains closed off for many, the flagship seems like a format out of time.
Equally, physical retailers are increasingly looking at getting closer to where the customer is day-to-day in a bid to offer greater convenience. This often means smaller stores in more places, as opposed to a big flagship showcase.
However, it has been said by many that these are not normal times.
Travel will return. People will seek out entertainment options outside their own four walls again. Retail falls into this category.
Where does this leave the flagship store?
We've identified some clues as to the future of the flagship in the new store openings taking place around the world.
Incredible architecture
In a post-pandemic world, physical retail needs to do more.
One way is to make the store impossible to ignore.
This is exactly what is happening over in Tokyo.
Luxury brand Louis Vuitton recently unveiled a stunning new façade for its long-standing flagship store in Ginza. The incredible new look is courtesy of architects Jun Aoki and Peter Marino.
The new exterior looks like a column of water, suspended in a rippling motion, surrounding the store. The pearlescent colour scheme makes for a beautiful space that stands out from all the buildings around it.
It is the kind of space that people visit just to say they've visited it. It's a store you tell your friends to look up. It's a beacon and a photo op in one.
This flagship isn't just about the exterior though. The external façade makes for great interior colours and lights as well, which shoppers can enjoy as they explore four floors of quality experience.
The Louis Vuitton store features a space dedicated to pop-ups, a VIP shopping suite, the brand's very own chocolates, and an in-store restaurant.
Elsewhere in Tokyo, Japanese beauty brand Shu Uemura has opened a distinctive new flagship of its own.
Based in Omotesando, the store resembles a giant black make-up case from the outside. There is red detailing around the doorway in a nod to the brand's red and black colour scheme.
Inside, the store design uses a beautiful calligraphy theme, offsetting the black background with gold and red. It's a nice nod to Shu Uemura's Japanese heritage, but there's also an artistic similarity between painting and using make-up.
Again, this is a store that does so much talking via its architecture. A flagship store isn't your average retail space. Bold architecture is one way to communicate this, while also drawing customers to the store.
Let's face it, would you rather visit a standard shopfront, or a freestanding column of water or a giant make-up case?
We can also see this trend playing out in Seoul, South Korea. The new Dolce & Gabbana store features a stunning glass cylinder design held between four black pillars. The cylinder shape draws the eye up, while also acting as a huge shop window.
The interior reflects the exterior with a spiral ramp leading customers up through each floor to the roof terrace. There is plenty of glass in use throughout, which again is off-set by a predominately black colour palette.
The pandemic is also causing more retailers to reassess their store portfolios and consider how many spaces they really need. Attention-grabbing flagship designs will be a way to keep a brand in the customer's mind, even with fewer stores.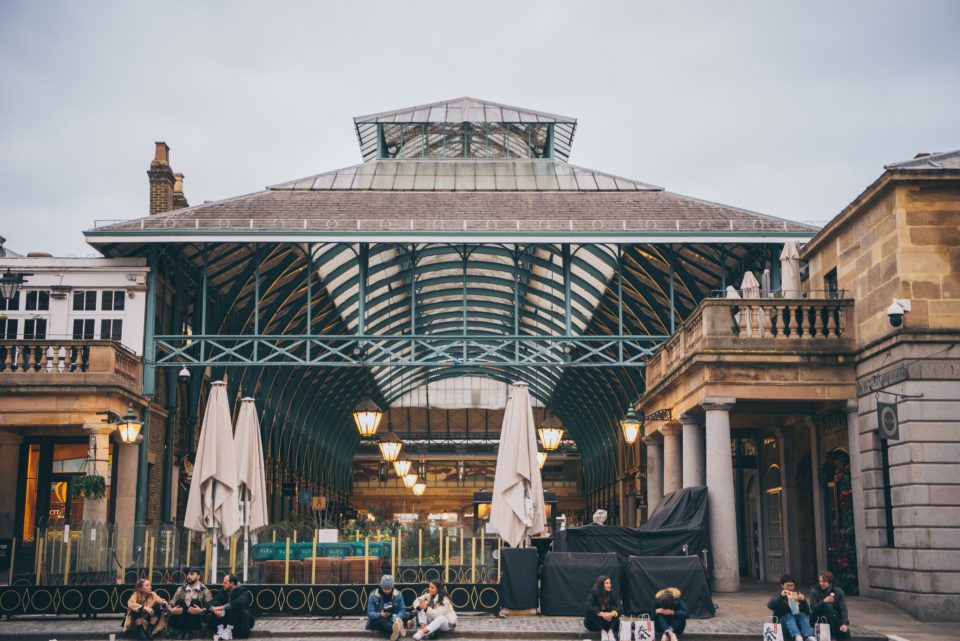 Partnered approach
Another emerging trend in flagship stores is partnership spaces.
The Frasers Group has announced that it will be opening a new flagship sports-focused store on London's Oxford Street. The new space will be at the site of Fraser Group's former Sports Direct store.
While Sports Direct will still have a presence, the new flagship will be a multi-brand space that also incorporates other Frasers Group brands such as USC, Evans Cycles, and the Game and Belong video game brands.
The Oxford Street store isn't the only space that Frasers Group is applying this multi-brand model to, suggesting that it sees a big opportunity for the format.
This isn't surprising. Flagship stores are designed to be showcases where customers can engage with the brand.
By housing multiple brands in one store, Frasers Group is creating a true showcase space that also caters to customer shopping habits. Online shoppers are used to be able to find everything they want in one go via marketplaces and search engines.
This flagship store does the same thing in a physical format. Rather than having to go to multiple Frasers Group brand stores, and potentially ending up in a competitor space, customers can go to one space to shop them all.
This trend isn't only happening among big retailers though.
Independent skate brands No Scum and Chaos have partnered on a new flagship in Covent Garden, London. The space has an experiential focus with Scum operating a half-pipe skate ramp in the basement.
Customers can book appointments to use the ramp. There is also a coffee shop and arcade in the space.
By teaming up, No Scum and Chaos are able to offer a stronger flagship space than they could separately. The mix of retail and experience makes the Covent Garden store more of a hub for skate fans than just a store.
There is also a cost-saving element to sharing a space which can make it more viable for brands to offer something experiential, or to be located in a premier area.
A partnership approach between complementary brands like No Scum and Chaos can increase their individual customer bases by introducing them to each other's audiences.
The same operational benefits apply to Frasers Group. Leasing a single store for all its brands makes it more viable for them each to have a presence in a prime shopping destination like Oxford Street.
This is especially true for the brands that couldn't achieve the turnover required for such a location on their own.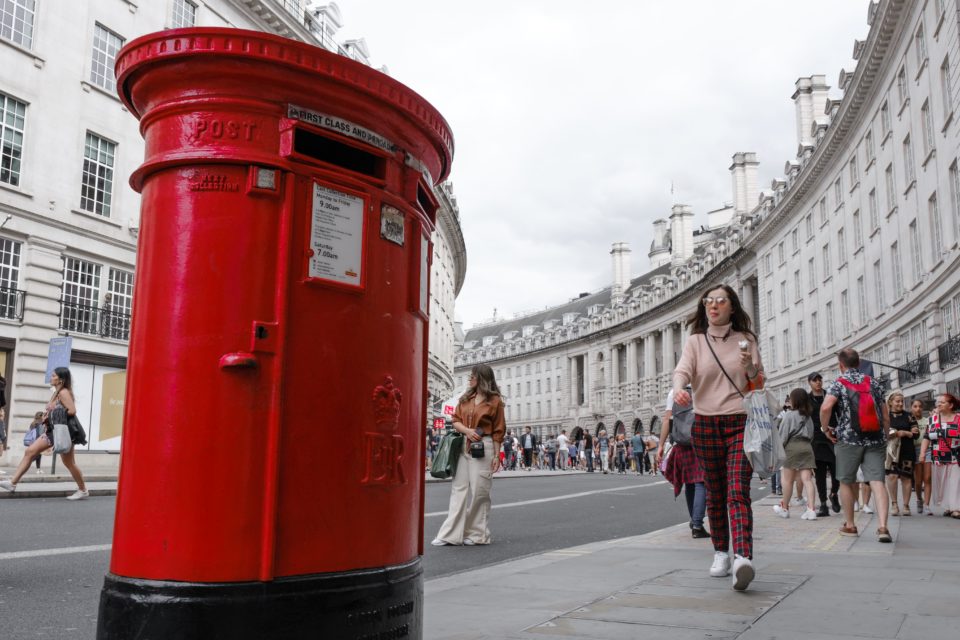 The future of the flagship is about doing more
The flagship store of the future will be all about doing more.
This means taking everything that we already associate with flagships around delivering a special shopping experience and turning up the dial on it.
Flagships are getting bigger and bolder than ever in their architecture and design to grab customer attention. They're doubling down on services to ensure that customers feel like they got everything they wanted from the brand in one go.
They're partnering up to ensure the flagship experience is as good as it can possibly be. Whether that's giving customers more reasons to visit or being able to choose a better store location, partnerships allow retailers to make a flagship work harder.
Really, that's the crux of it.
There's definitely room for the flagship in physical retail's future, but not just for the sake of it. The flagship store of the future has to earn its place.