Retail
Which trends are driving retail in Seoul?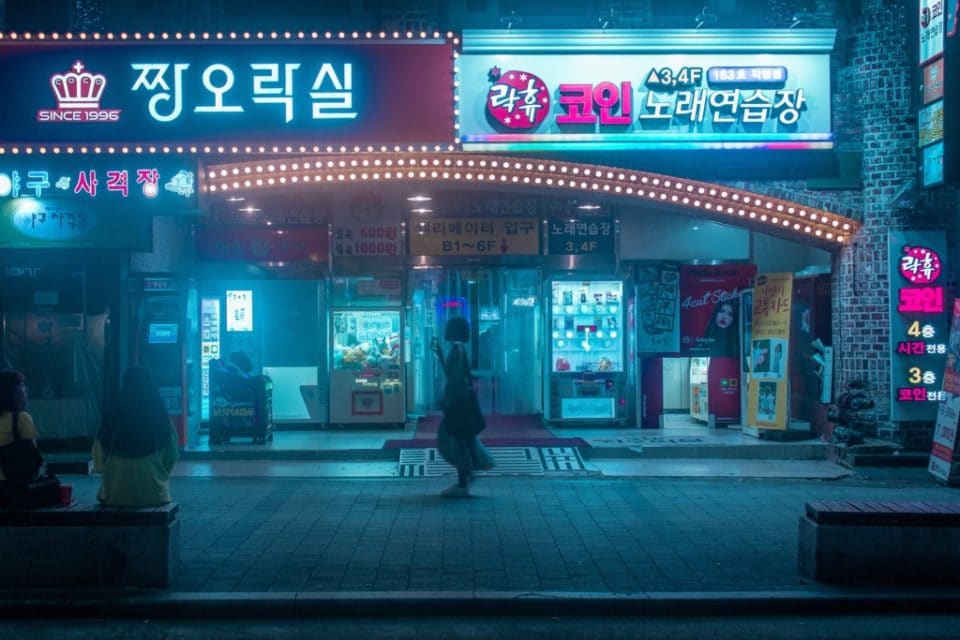 When it comes to retail innovation – especially in terms of cutting-edge tech – Seoul is fast becoming a global leader.
We were lucky enough to spend some time scouting in this fabulous city recently, and managed to get a first-hand look at some of the very best and most pioneering stores and concepts. With this seated retail safari you can get a glimpse into what makes them stand out… and if you want to visit them yourself get in touch about booking a Seoul retail safari.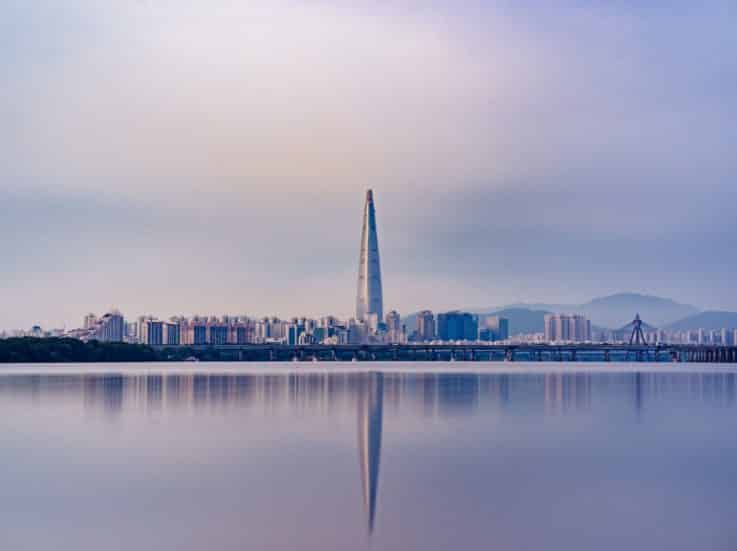 Convenience shopping reimagined
Convenience shopping in Seoul is where some of the biggest innovations are happening.
In our first store, convenience shopping has been made even more convenient with the help of some pretty cool technology. This store, located in Seoul's Lotte World Tower – the fifth largest building in the world – allows shoppers to pay by simply waving their hands. The biometric verification system scans vein patterns in the palm of the customer's hand. The unmanned checkout means they simply scan the barcode, scan their hands and they're done! This unique way of paying not only makes shopping more secure but you don't even have to remember your wallet.
Elsewhere, there's a 24-hour convenience store that looks alot like any other, but with a few key differences. You can access the unmanned store by swiping your credit card in the machine at the door. No alcohol is sold in the store and cigarettes are sold in a vending machine that can only be accessed by a credit card, which prevents minors from being able to purchase them.
We love the super-clever use of the self service kiosks that mean customers can scan the barcode of items and the system will reject anything that is past its sell by date. There is a 360 degree camera on the ceiling but you hardly notice it, and 'SSG pay' means you can purchase your items and be out of there in minutes. It really is that convenient.
Another convenience store is using technology in a very different way. They have launched a 'lunchtime pre-order service' app to ensure that consumers can have their favourite ready-meals available to them at the branch they want at any given time. You will never have to worry about your favourite lunch being sold out again – less time searching for lunch means more time to enjoy it!
Convenience stores have other ways of making your life more convenient. Another store offers a '24 hour safe package storage' service. Customers can arrange for their packages to be sent to the branch where they will be kept in a locker. Once the package has arrived the customer will be sent the locker number and passcode to open it.
Although this service may not be new, this store is the first to accommodate packages from any retail store. They have even launched their own delivery service, partnering with a courier, and you can use GPS technology to locate your nearest branch. So far the success of this storage solution seems to be driven by office workers as over half of the deliveries are to corporate districts.
Meanwhile, a huge grocery brand has a completely virtual shop. The use of QR codes around the world has been growing exponentially and this store has decided to recreate the shopping experience you would get in a physical store. By scanning the QR codes with a smartphone, anyone is able to make a purchase in the virtual store. You can really save precious time by having the goods delivered to you for when you get home. A much more relaxing way of doing the weekly shop.
We also discovered a high-tech vending machine-style convenience store. The design is cleverly modelled after an express train and each store holds five vending machines housing 200 products each. These products are divided into five in-demand categories. Consumers are able to pay with a pre-paid transit card or credit card. The locations also feature a microwave and a hot water dispenser. What is also really great for the consumer is that prices here are in line with their regular convenience stores so you don't have to pay more for a faster experience.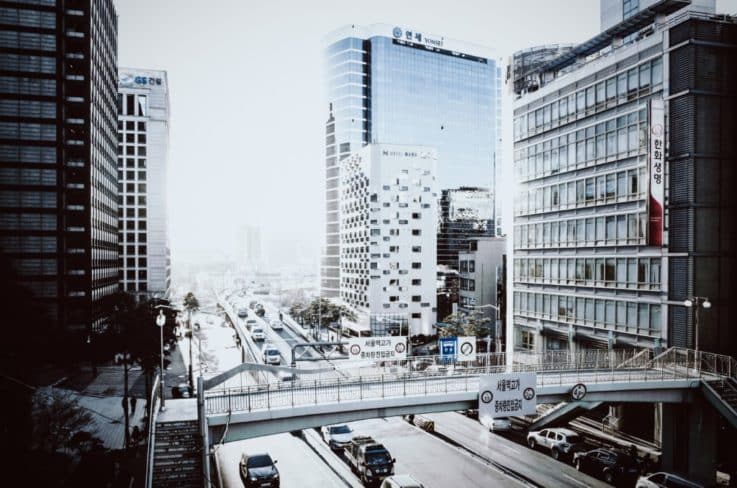 The height of fashion & lifestyle
In fast-paced and trendy Seoul, the fashion and lifestyle scene is home to some of the biggest changes, with innovators eager to make a splash and challenge the norm. Everywhere we went, we saw engaging, eye-catching and very Instagrammable spaces.
We discovered a hugely successful concept store dedicated to high-end streetwear, with many notable brands on offer. In fact, if your timing is lucky, you might even find some one-off pieces from highly sought after designer Kasina – though these never stay on the shelves for long. The cool street-style aesthetic and the pulsing underground music make it feel like a real destination – a place to be rather than simply a place to buy.
Another famous space in Seoul is co-owned by the sister of K-Pop sensation G-Dragon, making it a very well known store in the music industry. The store's cult aesthetic is down to the very original style of the owners. Their fashion credentials have been boosted by launching their own fashion line and a lookbook starring Leandra Medine, the woman who created the very successful Man Repeller website.
Elsewhere, we found a store that has been hailed as one of the trendiest in Seoul and it's not hard to see why. This seven-storey concept store is run by Kang Jin-young and Yoon Han-hee, stars of the Korean fashion scene and among the first to show at New York fashion week. Be prepared to spend an entire day here, browsing anything from furniture to high-end fashion. They want the space to be an interactive community for artists, designers and clients – and it really delivers.
We also discovered a very inviting store, decorated with warm undertones and a carefully curated selection of fashion and lifestyle brands. It is very much like stepping into one of those fantasy homes you see on Pinterest. The store mixes both current and classic styles and is a great example of creating a welcoming space for customers.
Another concept store has been around for almost 20 years and is probably one of the first of its kind in Seoul. The store is modelled on a circus, with neon lights, red and white curtains, and even a stuffed tiger on the second floor. It houses premium brands and is a must-see for fashionistas wanting to find out about other up-and-coming fashion brands. This is bold experiential retail that tries to draw you in whether you were planning to or not.
Meanwhile, this store has really done its research on the typical Seoul consumer and houses an enviable selection of limited-edition sneakers – a huge drawer for locals seeking one-of a kind products. This streetwear hub is a destination and displays its products almost like a museum would, with each item being given the space it needs to really be shown off. It's also indicative of the wider global trend of making stores a place of discovery.
Finally, an optical brand has opened its first flagship store in one of the most coveted shopping areas of Seoul. Upon entering the store, an angular grey concrete building, you will see bespoke benches and floor lamps on polished concrete flooring.
There are elegant cabinets crafted from wood and glass to display the products and carpeted areas with chest of drawers where you can sit and try them on. This gallery-like setting to display its products is a fitting aesthetic to reflect the brand's modern outlook. It's a space we loved because every detail had been carefully thought out.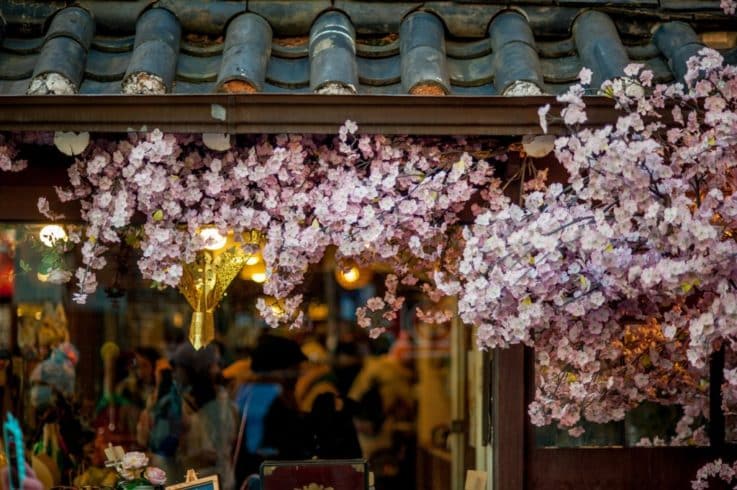 Engaging experiences
Everyone is talking about experiential retail, but that's for good reason. With online booming, stores have to do more to attract and retain customer attention – and Seoul is a city packed with great and imaginative retail experiences.
This discount chain has reinvented a store designed specifically for men. Designed to appeal to men in their 30s and 40s, this new store will have a massive vending machine – a key attraction. Once they've purchased from the electronic kiosk customers will be able to watch their product's journey to them along the conveyor belt system. It's a theatrical take on the wider global trend of incorporating on-demand vending machines for each and every kind of product.
Elsewhere, we found a store that's stated aim is to be 'fun and crazy' – a place where customers can come and hang out with no real shopping purpose. Everything is covered from pet food to Prada! There is even a smoking room which resembles the subway of a train. Customers can literally hang out in the store, designed to be a treasure trove of everything they might want. And because the items are affordable, you can easily make unplanned purchases. The staff even wear t-shirts saying 'I don't know where that is either' – which we loved. This is a great example of stores focusing more on experience than selling – a well-established global retail trend.
After an extensive renovation process, another store is back and better than ever. Credited as South Korea's very first luxury boutique, it is now also the latest. A pioneer in the country's high-end non-commercial fashion, the best selling brands here are the biggest names around. The new store has been opened up so visitors can take in more of the interior. It is now much easier to browse and play with the items on offer.
There is even a music room where you can find records curated by local influencers. There are also intimate salons where customers are encouraged to have one-on-one consultations. The same company has opened a lifestyle store where celebrities are know to hang out in its juice bar. In both cases, the key here is letting customers experience products in a real, fun and intuitive way.
Stepping into this store you can see how the brand uses its space to communicate its ethos. They tell the story of how the ingredients in their products are sourced from an idyllic Korean island. The wall of plants by the front door is an enticing escape from the hustle and bustle of the street. The third floor Green Cafe features a plant island, a way of communicating the brand's values in a fun and interactive way. Its cardboard posters can even be transformed into eco-friendly smartphone speakers. And they also use virtual reality to transport visitors to the island itself, a way of reminding customers of the brand's focus on natural ingredients and an eco-friendly existence.
After all this escapism, you're reminded that they sell beauty products. A digital screen ensures customers can find exactly the right products for them – aiding consumer demand for personalisation. What sets this store apart? Through technology and storytelling, they manage to bring a rural feel into an urban space – which works perfectly for beauty.
Described as the new benchmark for beauty retailing, the focus in this store is energy, play and education. Its goal is to empower customers to become their own make-up artists with 'how to' guides, best-sellers and 'new crushes'. Integrated iPads share video tips alongside an Instagram wall that constantly changes its backdrop for selfies. This store represents a new concept for the beauty brand.
Customers are spoken to like they're part of a secret club. Each store has a different focus, dependent on which neighbourhood it's in; student-populated areas have a focus on make-up, whilst more mature neighbourhoods focus on high-end skincare. It's a very good example of a store successfully adapting to different demographics, and using technology to enhance the experience.
And finally, we had to mention perhaps the most memorable use of technology we came across: robots that cleaned up and assisted you in a variety of ways. These multilingual bots used voice recognition to help with a number of tasks, from scanning passes and helping with directions to cleaning notoriously dirty areas of any given space. It was remarkable to see this in action in such a useful and functional context – a fascinating glimpse into the future.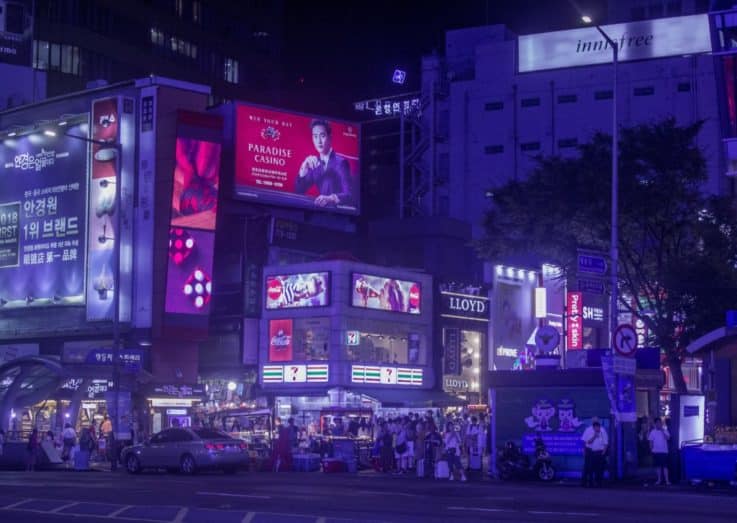 Shops with cafes, or cafes with shops?
Anyone with an eye on global retail trends will be familiar with stores that are experimenting with providing other services, the most common of which is coffee! Seoul's retail scene is no different.
One store decided to open a hotel for the purpose of displaying and promoting its products. Resembling a very fashionable boutique hotel, it comprises a beautiful lobby and a number of hotel rooms with its products spread throughout. And after all that shopping you can relax and unwind on the 5th floor cafe. The decor also makes it a great backdrop for Instagram photos. All in all it's a very original concept and a very memorable store.
If you're looking for highly original pieces to add to your fashion wardrobe, Seoul has the perfect store for you. It's a one stop shop for leading labels from London, Paris and New York. But it's not just fashion you will find here. Bang on trend, there's a cool cafe as well as a bookstore and stationery shop on the premises, all of which help not only to bring in more customers, but to increase the amount of time they spend in store.
Elsewhere, you can step inside a pristine all-white boutique, full of young and hip locals where everything from the walls to the stairs are painted white. The focus here is simple and timeless women and men's fashion and the use of the all white store is designed to mirror that. But again, the store boasts an on-theme cafe that's really inviting, as well as a gallery. With exhibitions changing frequently, this plays into the retail trend of ensuring physical spaces keep changing to keep customers coming back.
Another store, which is lifestyle focused, is designed with an industrial aesthetic in mind. Customers come here for the well-designed stationery products or the tasty cakes and drinks at the cafe – or both. It is a lovely space to visit and a great example of creating a comfortable environment to browse. Once again though, serving great coffee seems to have a very positive impact on the store. It helps to create the ideal atmosphere, but it also helps to improve footfall.
Finally, a new venture from an online magazine and e-store offers a multifunctional space, packed with South Korea's favourite urban labels. The two floors offer a cafe as well as an event space, so there is always a lot to see here. Hosting events helps the store to become a destination, and somewhere that can keep customers coming back. But this is also an interesting example of media companies or online-only brands entering the world of physical retail – a trend we're seeing all over the world.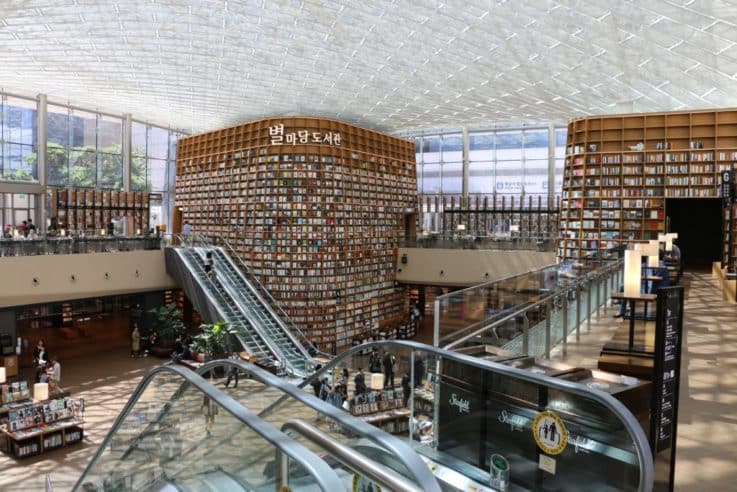 Come and see Seoul for yourself
If this brief glimpse into Seoul's buzzing retail world has made you hungry for more, we'd love to hear from you. An Insider Trends Retail Safari in Seoul will not only take you to these innovative destinations and beyond, but can help you to connect with some of the people behind these concepts.