Tech
12 cool tech innovations changing the face of retail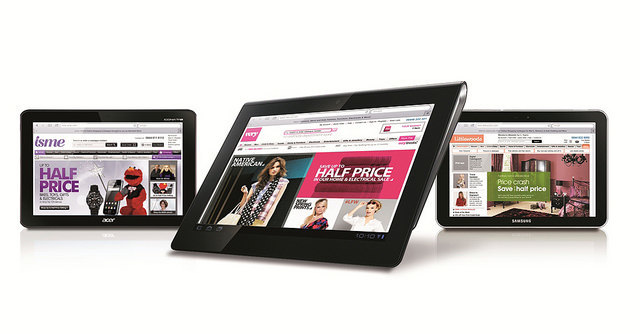 Image credit: ibmphoto24
By Simi A Mira
Technology is blowing up the retail scene. What was once a straightforward market of buying and selling between consumer and retailer has now become an indirect system of apps, mobile payments and sometime very little physical contact with the retailer. Shopping is made simple for the consumer as they search for quick experiences through versatile device usage (phones, tablets, laptops…), but runs the risk of becoming depersonalised and the retailer has had to scramble to keep up with this wave of omnichannel retail. There are many cool innovations out there and we picked out 12 breakthrough technologies that will support consumer demand for accessible ways to shop and put retailers ahead of the game.
Tech innovations: Mobile Payments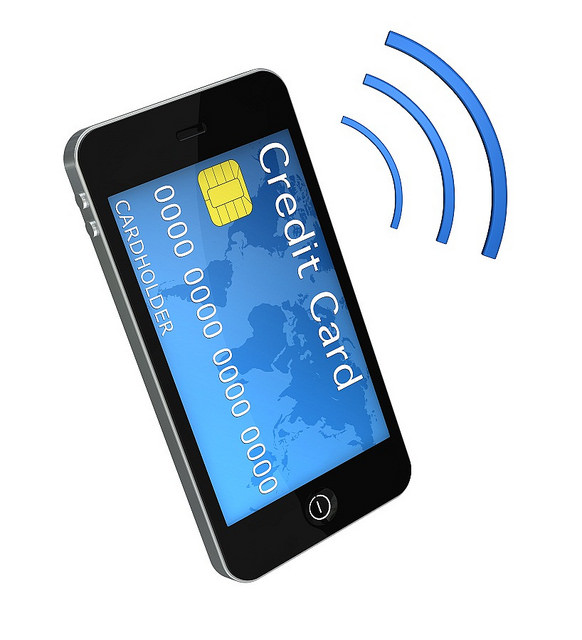 Image credit: downloadsource.fr
Convenience, security, and speed are things every company strives to give their consumers (especially in retail) when developing new systems and technologies. It is only recently that the technology to support a mobile payments system has become widely available. The growth of electronic and mobile payments is hitting retailing hard in 2015, with a rise in electronic payments expected to be 16% and mobile payments at 60%. Retailers are feeling the pressure to find ways to make this concept attractive and safe for consumers.
Apple Pay
Apple Pay is a digital wallet that links your payment cards to your phone, making for fast and smooth transactions in stores and on apps, all while using your iPhone and Apple Watch. This concept is changing up the market, much like cards did in the past. In order to minimize confusion amongst consumers, it is important for developers to remember the three most important priorities for shoppers: convenience, security, and ubiquity.
Hybris
With Hybris, cash registers are slowly fading out. Using this company, retailers can manage transactions on mobile devices. Hybris is omnichannel at its core. This commerce software helps integrate all digital and physical customer touchpoints onto a single platform – including online, mobile, point-of-sale, call centre, social media and print. Whatever the industry, create contextual, personalized and relevant customer experiences that boost loyalty and increase sales.


Tech innovations: Closing the gaps in the changing market
The shift to digital commerce is generating a lot of opportunity for start-ups to address new needs for consumers. Merchants are venturing towards omnichannel retailing to enrich the shopping experience and with this shift comes a flood of new ideas.
Bigcommerce
This company provides services to any brand – big or small – to help launch and manage their own online store. Bigcommerce Enterprise, recently launched in May and pulled in Toyota, Gibson Guitars, and Cetaphil due to new features and better SEO than other platforms. Chief Product Officer Tim Shultz plans to focus on and maintain this reputation over the Christmas period. Shultz believes that the faster the page loads, the less likely customers are likely to bounce to a new page, honing in on finalizing sales for Bigcommerce's clients.
Stripe-Relay
Stores place products on this third party app, creating a wide range of availability in one place for consumers. Launched in UK in 2013, this business takes clients' products and connects them to commonly used apps, such as Twitter and mobile shopping apps. All the seller has to do is define the product, set shipping and tax, connect to the apps, and manage orders. The seller still has control over the product. Relay only exposes the product to various e-commerce platforms.
Transfer Wise
Native Estonian Kristo Käärmann was no stranger to money transfers, due to his work between the UK and his home country. He noticed that the amount of money he was sending from the UK was not the same amount reaching his Estonian account. It was significantly less. Through some investigating, Käärmann found out his bank was taking a percentage for the transfer, a percentage that was not clearly defined until the transaction was complete. Käärmann used his realization to help develop a peer-to-peer system that enables transferring money abroad while avoiding ridiculously high bank fees. What makes Transfer Wise different than a typical money transfer is how the company routes the payment. The sender's money is redirected to a recipient of an equivalent transfer going the opposite direction in order to avoid convergence costs.
Edited
Developed by Geoff Watts and Julia Fowler, Edited (previously Editd) helps fashion retailers have "the right product, in the right place, at the right time." It tracks customer shopping in real time, combing through websites to gather details on stock, prices, and sizes. Edited also monitors mentions on Twitter, Facebook, and blogs to capture the public mindset and see where certain products and trends stand with consumers. Watts describes the service as "85-90% data and 10-15% creative inspiration", but it's the scale of data gathering that lends Edited such authority. Using the data it gathers, the company is now a source for fashion forecasting, rather than simply guessing.
Storenvy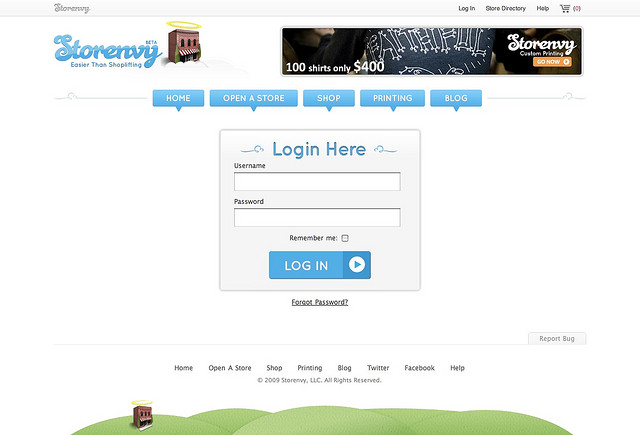 Image credit: Gustavo da Cunha Pimenta
This company is changing the way consumers discover new brands and products by levelling the playing field between big-budget companies and smaller businesses. This gives the smaller businesses the opportunity to build their e-commerce through personalized customization, while building an online social community between the businesses and Storenvy. Stores can be launched in less than 5 minutes, perfectly simple for up and coming businesses.


Tech innovations: Helping around the house

Reaching out to cater to specific needs in the homes of consumers creates a niche that many companies are trying to fill. From faster delivery of products to finding the perfect furniture for the living room, the possibilities in the home market are endless. It is important to utilize these opportunities with the technology that is exploding onto the retail market.
Augment
This app creates 3D models of products to help customers visualize them and determine if they really want them or not. Their convenient application allows patrons to envision how large items like furniture would be in their homes. This app simulates 3D models in real world, real size, and real time on iPad, iPhone, and Android. Augment is innovative and takes away the stress of trial and error, especially for placement of things such as furniture.
Amazon Prime-Air
A definite leader in the online market, Amazon is working on developing drones that will deliver a package in about 30 minutes, also known as Amazon Prime-Air. Though using these commercial drones to quickly deliver packages is still probably years away, the technology is continuing to be developed. During that development, Amazon is addressing concerns such as safety and generating enough regulatory support to launch the revolutionary product.
Tech innovations: How the customer works for retailers
Many companies are focused on what they can do for the consumer, how they can cater to their needs and lifestyles. But lately, merchants have been hiding under this disguise, luring consumers in with ways of participating with their companies and brands. All of this is done in order to collect data on buyer trends, which ultimately leads to more sales. How is this done? Consumers often share photos of products on social media, which is free publicity. Also, consumers fall into the "points" trap, where they must buy/scan things for redeemable rewards to in turn buy more products.
Olapic
Olapic, a leading visual marketing platform, applies customers' photos to brand sites, making the shopper feel more connected to the brand. This company helps brands reach their consumers visually by unlocking potential of user-generated images for marketing purposes. Olapic collects from Instagram, Twitter, Tumblr, Facebook, Pinterest, Vine, Youtube, email, and direct uploads. They then approve and tag the content and publish it on companies' web and mobile priorities, distributing it through omni-channel set-ups. The merchant then sits back and measures the success.
Zola
Zola has changed the way people think of wedding registries. The last big thing to happen to wedding registries was being able to order online instead of having to physically come into the stores. So it was time for something new to explode onto the scene. Not only can couples register online with Zola, they can also now register for experiences such as wine tastings or honeymoon funds, as well as physical items. Zola is built with a platform made more personal with a "Notes" feature, a collections album to reflect gift interests, and the ability to upload pictures of the happy couple. Another amazing feature is the universal registry. Gifts from anywhere online can be added, a honeymoon fund can be set up, or unique experiences, like cooking classes, can all be added to create a more customized gift giving environment.
Shopkick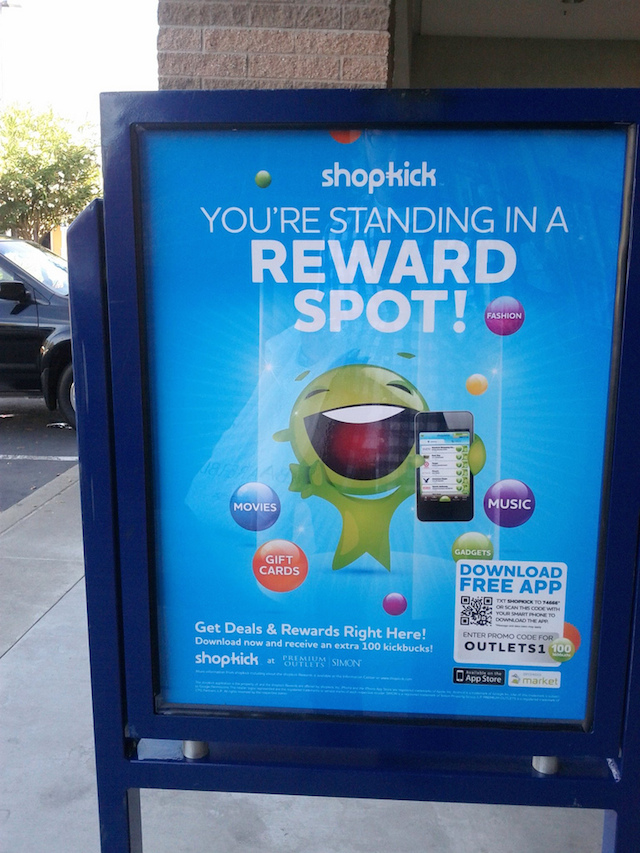 Image credit: Yusuke Kawasaki
This app rewards customers with points, also known as kicks, for walking into participating retailers, scanning products, and making purchases. Kicks can then be exchanged for gift cards, making everyday shopping much more rewarding. Shopkick receives a fee for each kick a customer earns. If a customer buys something after using the app, Shopkick gets a percentage of the price. Retailers using Shopkick say they find they can drive more customers into stores by offering additional reward points.
Tech innovations: Conclusion
All this technological advancement in the world of shopping is wonderful, creating connectivity and making consumers' lives easier with each new development. But with the merging of offline and online shopping through various apps, technology runs the risk of creating a wedge, coming between the shopper and the seller. Is technology slowly taking away the human interaction and experiences between consumer and retailer? How can the interface between person and person be developed and adapted for the future of retail?