Paris
The Best New Retail in Paris – October 2023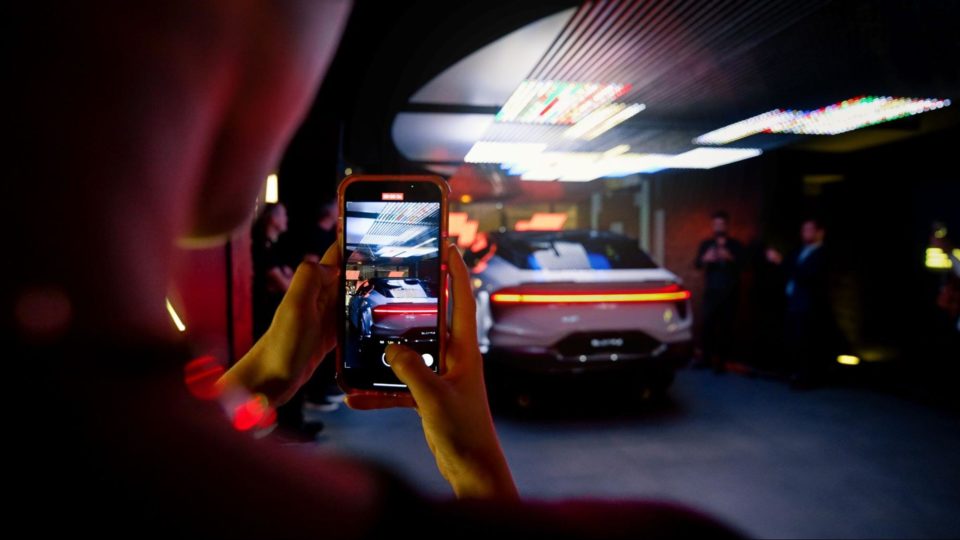 Paris is known worldwide for its luxury designers and remains a location of choice for fashion brands around the world.
This month is no exception with six fashion stores opening across the capital, along with one luxury automotive retailer. Design was the theme this month, with stores making use of existing features outside and inside historic buildings and harking back to luxury retro spaces, such as hotel lobbies and ski chalets.
Others made use of wood interiors to create a journey for customers to discover items, while some included impressive sculptures and staircases. One used its own iconic shoe boxes to create an unforgettable space.
So if you are in need of retail interior inspiration, take a look at our top picks for the best new retail in Paris.
Fusalp, Avenue George V
Chic outerwear brand Fusalp has opened its new flagship close to Paris' iconic Avenue des Champs-Élysées.
The store combines retro touches, such as an original dome ceiling, with modern lighting and wood. The space has the feel of a luxury chalet, which provides the perfect backdrop for Fusalp's collection of skiwear.
The brand is launching an exclusive collection with Harry Nuriev, which will be available only at this location. The 12 products in the collection feature pixels and metals, and are inspired by the digital world.
Digitalisation extends to the AR mirrors in-store for customers to try on items virtually. Customisation settings, such as ski slope backdrops, give shoppers the opportunity to see how the clothing looks in different locations.
Lotus, Rue François 1er
Lotus, the iconic sports automotive brand, has launched its immersive new flagship in Paris. The launch saw the company unveil the Emeya, its first four-door hyper-GT, during Paris Fashion Week.
The store comprises three floors, with each floor themed to represent Lotus' past, present and future. The store is dark with illumination in the form of LED sculptures, with one surrounding a hyper-SUV as a focal point.
Customers begin at the ground floor which represents the present, and showcases a range of the latest Lotus vehicles. Going up to the first floor, the customer can discover the history of Lotus, where exhibitions and classic race cars will be on display.
Finally, the basement will feature the brand's future plans. Customers can access a VIP lounge and there is VR available to browse new cars and customise vehicles to their tastes.
Uniqlo, Opéra
A refurbished flagship from Japanese retailer Uniqlo has opened this month.
The space maintains the original features on the exterior of the building, while the interior has been extended and remodelled to increase space and install an impressive staircase.
The store includes Re. Uniqlo Studio for customers to get their clothing repaired or remade. There is also an embroidery service available with French and Japanese designs offered exclusively at this location.
Tom Ducarouge, a Paris designer, has also upcycled a fleece jacket, which will be sold only at this store. His designs are also featured as part of the UTme! service for shoppers to create their own t-shirts and tote bags, along with designs from other artists.
The brand has partnered with the Paris Opera and will offer special discounted tickets as part of the My First Time at the Opera programme. These tickets are aimed at people who have never had the opportunity to attend a ballet or opera.
Bottega Veneta, Avenue Montaigne
Another refurbished store in Paris this month is from Italian luxury designer Bottega Veneta.
The store has a vintage feel, with walnut walls and fixtures and Venetian glass windows. Customers can shop for menswear by walking up a small spiral staircase, or follow a winding corridor to the salons with displays of jewellery and handbags throughout. The space has been designed to evoke a sense of discovery and intimacy for the customer.
The corridor leads out to the ready-to-wear collection, and a seating area filled with tasteful leather furniture. There are VIP rooms available for shoppers, and they can purchase items from designer Matthieu Blazy's latest collection. Additionally, personalisation is available in-store for leather items.
Jimmy Choo, Avenue Montaigne
Also arriving at Avenue Montaigne this month is a pop-up collaboration from Jimmy Choo and Crosby Studios, open until December.
The store has been designed to look like a stock room, with walls created from Jimmy Choo shoe boxes. The idea is to allow the customer to see something they would not usually see, especially in a luxury store.
The space uses gold, the colour of the labels on the boxes, throughout, with a gold seating area and gold ceiling panels. There are also mirrors positioned to create an infinity reflection, and give the appearance of Jimmy Choo footwear everywhere the customer looks.
Wooyoungmi, Saint-Honoré
Menswear brand Wooyoungmi has opened its latest flagship store in a luxury fashion district in Paris.
The space has a chic and modern feel with a relaxing atmosphere. This is punctuated by a large sculpture in the centre of the store in the form of an ear, in Wooyoungmi red.
The store includes a specially curated selection of clothing from the brand's collection, pared down to allow each item its own space within the store.
Drôle de Monsieur, Le Marais
A new flagship from streetwear brand Drôle de Monsieur has opened in Le Marais.
Vintage is a strong theme in the space, with art deco features, such as the Great Gatsby-inspired bar. The designers wanted it to have the look of a hotel lobby from the past, with wood, velvet and marble throughout.
The space also includes nostalgic items from the designers' youth, such as soul and jazz vinyl, roller skates and images of iconic sports stars.
Get deeper insights from our retail trend experts in a bespoke report on your sector.