Coronavirus and retail
12 inspirational retailer responses to COVID-19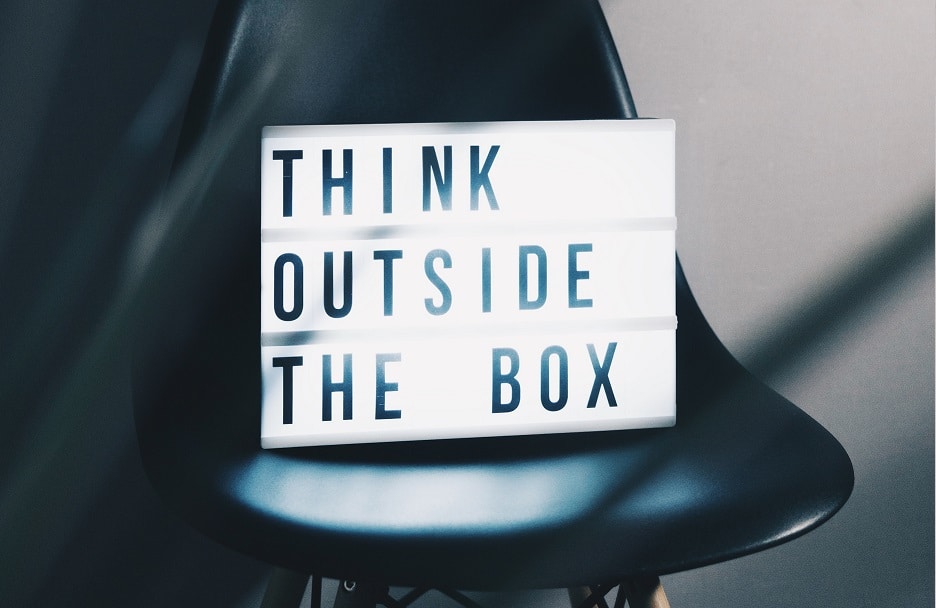 At this point no-one needs reminding of the fact that coronavirus has changed retailing totally.
Yet, the way retailers and brands have responded to the challenges has been truly inspiring. We've all seen numerous bold pivots and innovative approaches from luxury brands turning their hand to making hand sanitiser and face masks to different packages of support for the vulnerable and key workers.
While some of these initiatives are well publicised, others aren't common knowledge but are equally impressive.
Here are 12 inspirational retailer responses to COVID-19 that you might not already be familiar with:
1. Bleach running online 'hair parties'
Bleach London has launched an innovative way of guiding people through their hair maintenance at home whilst salons are closed. The hair salon chain is offering a host of advice and tutorials to customers on how to achieve its head-turning looks via its social media channels. The company has also launched a chatbot on its website to help customers identify the best products for their hair type and desired end result.
What's really cool though is that Bleach recently ran its first virtual 'hair party'. A first-come, first-served event, customers were invited to RSVP to gain access to the secret party and to pre-order their party packs of products to dye along with Bleach. The event was hosted by Bleach London's Creative Director Alex Brownsell, and featured a host of celebrity clients including Georgia Jagger and Pixie Geldof.
Retailers relying on physical interactions have to adapt rapidly, and this is an excellent example. Not only is Bleach maintaining customer relationships at a time when it can't serve clients in person, it is also capitalising on a captive audience of potential new customers who now have the time, space and freedom to experiment with their hair colour.
2. World of Anna Sui pop-up is launching digitally
While it's easy to imagine that COVID-19 would have killed the pop-up scene, the World of Anna Sui has decided to launch its pop-up exclusively online instead. The collaboration with Pop-in@Nordstrom would previously have been held in-store at Nordstrom.
The featured collection, highlighting the designer's spring collection for 2020, will remain the same but without the physical store element. Digital pop-ups aren't an entirely new concept but they've never been more relevant.
Depending on how long the impact of coronavirus continues, we may well see other brands experimenting with new and exciting virtual pop-up options.
3. SaveOurFaves offers a lifeline for restaurants
The brainchild of Instagram co-founder Mike Krieger and his wife Kaitlynn, SaveOurFaves is a centralised way for customers to support local businesses during this time. The site is essentially a directory of restaurants in the San Francisco Bay area that sell gift certificates.
The aim is to provide them with some income while they're closed by allowing customers to easily buy a gift certificate that can be redeemed later. Many fixed costs still have to be paid during this uncertain time so the money is vital to ensuring these restaurants can continue running.
SaveOurFaves is currently listing 700 restaurants and coffee shops and getting around 50 submissions per day. As one would expect from someone with Krieger's background, the design is clean and easy to navigate.
A particularly nice feature is that when you click on a restaurant to buy your certificate, you can see if it is still open and accepting online orders. It gives businesses visibility which may then convert visitors into buying something then and there.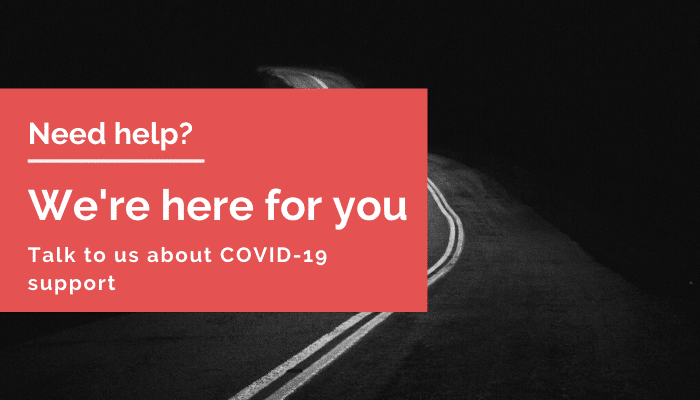 4. Net-a-Porter uses its vehicles to deliver essential supplies
Luxury online retailer Net-a-Porter is unlike many of its peers in that it operates its own fleet of vehicles for making deliveries. Having made the decision to suspend its online orders, Net-a-Porter has dedicated those vehicles to delivering essential supplies to those in need.
The retailer has partnered with several branches of the charity Age UK in the London borough of Hammersmith and Fulham – where its HQ is based – to ensure the most vulnerable members of the community are getting the food and medical supplies they need.
We love this pivot by the company. It's a great example of using the assets you have to benefit a wider cause at a time when logistics is under immense pressure.
5. OpenTable offers tool to book a slot at grocery stores
Most of us are familiar with the long, spaced out queues outside supermarkets as retailers try to minimise close contact between shoppers. Dinner reservation platform OpenTable is launching a tool that aims to avoid this overcrowding in grocery stores during the pandemic.
Its reservation software is being expanded to allow users to choose time slots for their grocery shops. Quite simply, users will receive text alerts when it is their turn to shop.
The tool will also apply to restaurants that are offering take-out during this period to ensure as few customers as possible are standing outside waiting for their order.
This is a brilliant example of a well-established tech platform tweaking its offer to become more useful.
6. H&M offers organisations the use of its social media
Fashion giant H&M has had a number of great initiatives in response to coronavirus but one of the simplest is allowing global aid organisations, such as the Red Cross, to use its social media platform to share important messages during the pandemic.
The messages will be on health and safety and tackling the effects of the outbreak. The retailer has a large following on social media, particularly from young people so it's a great way of getting important messages out there.
H&M plans to open up its platform to other relevant organisations during this period. We love how the brand is using its reach for more than just selling products.
7. Zalando brings ecommerce to struggling physical stores
European fashion ecommerce platform Zalando has found a simple but powerful way to help struggling physical stores.
The company is making its Connected Retail programme more accessible for retailers in Germany and the Netherlands during this challenging time. The programme is open to any physical retailer as long as the products they sell are also sold via Zalando.
The retailer can connect their stock levels to Zalando's platform enabling customers to shop their store online. Orders are then fulfilled from the store with carriers picking them up directly for delivery. Until May 31st Zalando will not be charging commission for using the programme and will move to a weekly pay-out schedule to help brands with their cash flow.
The concept could be a lifeline for offline-dependent businesses and is a great way of an ecommerce pro reaching out to help different types of retailers.
8. Pike Place Market collaborates to stay in business
The once bustling 112 year-old Pike Place Market in Seattle is now largely dark and empty thanks to COVID-19. Sosio Produce remains open whilst many of its neighbours are being forced to close.
As a result, the myriad businesses have decided to collaborate to survive. Sosio is purchasing as many products as possible from its neighbours in order to help them stay in business. For example, a surcharge is being added to Sosio's bouquets for a communal fund and it's selling dairy from a neighbour that doesn't take card payments and repaying them in cash.
Collaboration between neighbouring retailers is happening the world over – and this iconic marketplace understands how essential it is in the case of small, local businesses.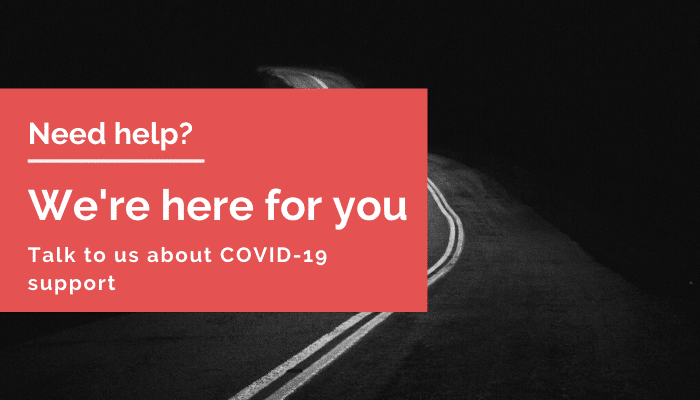 9. Summersalt launches emotional support service
What's the one thing you wouldn't expect from a swimwear start-up? How about an emotional support hotline?
That's exactly what online swimwear start-up Summersalt has launched. The free text message service, called 'Joycast', encourages customers to reach out if they need their mood lifting. The retailer's 'customer happiness' team will respond with a 10-minute meditation video, self-care ideas or a puppy GIF.
However, if the retailer receives a message that suggests a more serious mental health emergency a team member will flag and direct the individual to a mental health organisation.
It's an interesting example of more out-of-the-box thinking from a brand. With global travel at a standstill, swimwear is not top of many people's shopping lists right now. So instead of selling, Summersalt is concentrating on building a bond with customers.
Emotions are powerful things and Summersalt is associating itself with positive ones – in the same way that summer sun and holidays make people feel good.
10. Canlis redesigns its business model
Fine dining restaurant Canlis in Seattle is rethinking its entire business with customers being forced to stay at home. The owners decided that if its customers cannot come to them, they will go to their customers.
As a result, Canlis has opened three pop-up replacements including a bagel shop, a drive-through burger joint and a meal delivery service. This way the restaurant is able to stay operational and keep its staff in employment during such an uncertain time, as well as keeping relationships with suppliers going.
The pop-ups are focused on simpler food concepts than Canlis might usually offer, such as bagels and burgers, which also lend themselves to quick production and take away models.
It's an extraordinary transformation that suggests a great level of adaptability within the business. Having the right mindset is crucial for dealing with challenges like the one retail is facing today, and some food and retail businesses will have to think big to continue to prosper.
11. Denim trade show goes online
Denim trade show Kingpins Amsterdam has announced that the show will now go ahead virtually after it had to cancel its annual event this month.
As such, during the same dates there will be a live stream of panel discussions, interviews and exhibitor content. The online event will still offer the industry the opportunity to connect and share information whilst being forced to isolate.
It's interesting to see how the virtual edition will play out, but it's a bold move by Kingpins Amsterdam that recognises that the industry needs to keep learning and communicating in order to be ready for when retail rebounds.
Many retail events face a similar challenge to Kingpins Amsterdam and time will tell how many are willing to do things virtually.
12. Sainsbury's turning stores into 'dark' logistics spaces
Like many retailers, supermarket chain Sainsbury's has had to temporarily close some physical retail spaces.
The company has found a way to continue to make use of these assets though by turning its local convenience store in Blackfriars, London into a logistics hub to deliver goods to the most vulnerable.
Customers can order a 'top-up shop' online through the Chop Chop app and have goods delivered to their home via bicycle in an hour. The store hopes to be able to reach 3,500 customers. If the scheme proves to be successful Sainsbury's plans to roll it out through other closed convenience store locations.
Many major retailers will surely be considering options for their physical shops – and Sainsbury's has shown one possible approach.