Retail
Coronavirus and retail: 11 actions to mitigate COVID-19's impact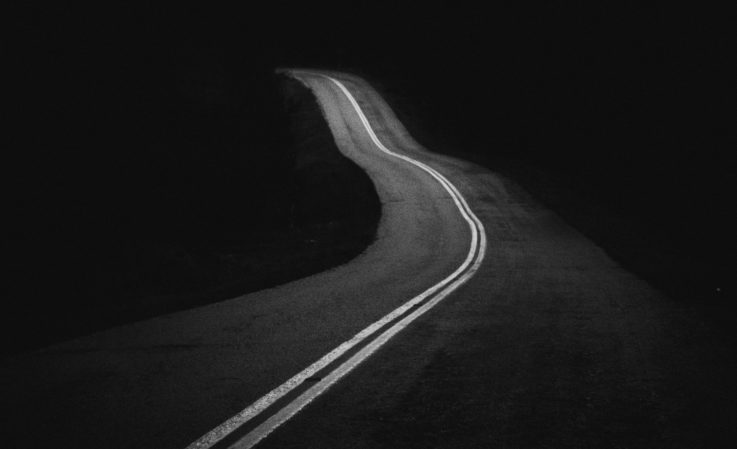 What's the current situation with coronavirus (COVID-19)?
The answer to this varies depending on where you are in the world. However, it is widely agreed that this is not a quick fix problem. Many experts are saying that we could still be seeing the impact of coronavirus as far away as next year.
While work is underway on developing a vaccine, the reality is that these things take time to produce and test. That's before you get to actually distributing them.
In the meantime, governments across the world are implementing a raft of measures to try and minimise the percentage of their populations that are sick at the same time. These measures, such as self-isolating, social distancing, working from home and travel restrictions, are having an impact though on many countries' economies and productivity.
Retail is feeling this in a number of different ways. We're here to help you through with a host of tips on what you can do to mitigate the impact of coronavirus on your retail business.
These are useful whatever sector you're in, however we don't know your specific business so if you'd like more tailored insights, we've lots of remote services that can help with that. Get in touch to find out more.
1. Be kind and communicate
Coronavirus is a serious situation and brands and retailers need to treat it as such.
At a time when many people are worried about how the virus is going to impact their lives, and those of their family and friends, retailers have an opportunity to help make things a little easier.
It's crucial to understand the ultimate goals of the communications being delivered. This is not a time to try to market or sell, but rather a time to reinforce the values that define leading organisations.
If you are keeping your stores open, then make sure that customers know that. Any confusion is likely to translate into missed visits.
However, if you are staying open you should also be communicating what precautions you are taking to protect customers and staff to reassure shoppers. It's also worth recognising that many brands are facing pressure from customers via social media to close rather than put vulnerable people at risk.
Don't overlook the value of your social media channels to keep up the conversation with customers even if they can't shop with you right now. Is there some value-added content you can share with them from tutorials to Q&As to top tips? Do you have any suggestions on how to use downtime (if they have it)? The more you can give to customers to help make their lives a little better, the more they will think of your brand.
2. Be kind to suppliers too
It goes without saying that the whole supply chain in retail is being affected by what is going on.
This may be particularly the case if you have products that are made overseas or with materials that have to be shipped. Logistically many are facing difficulties with securing suppliers and getting products to where they need to be.
Remember that the suppliers are also struggling in this – especially smaller ones. If you need smaller partners to stay in business, reach out to them. Talk about what is going on and how you can work together through this difficult time. If possible you might want to see if you can give them more flexible payment terms to see them through.
3. Your response changes depending on what industry you're in
For some retail categories coronavirus has caused a massive downturn in sales. Others have seen a major boost.
It's not difficult to understand that consumers are increasingly prioritising essential purchases. Grocery, cleaning products and personal care items are all in high demand with many retailers seeing stock being cleared in stores and huge demand online.
On the other side luxury is struggling in the wake of coronavirus. This also extends to cosmetics and skincare in many cases. High price tag electronics and technology are also lower priorities right now.
Those retailers who deal with in-demand products need to respond to the situation in a different way to those in categories that are shrinking. This might be by taking on more staff to ensure supplies, accommodating vulnerable shoppers, reassuring shoppers regarding supplies and rejigging logistics.
However, even if your particular category is facing a downturn there is still the opportunity to find a way to serve customers. Take LVMH, for example, which is using its perfume and cosmetics factories to create free hand sanitiser for the French authorities and hospitals to use as needed.
This is a great example of a company using a downturn in luxury shopping to help improve the situation. It also puts the brand in a positive light rather than being out of touch in trying to sell high-end goods at this time.
4. Use the data
Data gets talked about a lot in retail today, but it's in situations like this that it can really show its strength.
Whatever level of data your retail business has it's worth taking a close look at it to see what can be learnt. Those with real-time sales information will be able to see what's selling well. This might throw up some surprising items, as well as expected ones. This will enable you to secure supplies to reduce out of stocks.
You may also be able to use the data to see what changes in customer habits are coming about as a result of coronavirus. Again, this enables you to take action now to make sure they are as robust as possible. Equally, though you may also identify trends which will carry on long-term and need preparing for.
If you don't have a lot of data in your business, it might be a good time to consider upgrading your analytics and other tools to make sure you get in the know.
5. Be flexible, take action
It's easy in times of trouble to hunker down and try to just power through. But business as usual when it's not business as usual is a dangerous attitude to have.
Rather than burying your head in the sand, you need to be adopting a flexible mindset. The situation with coronavirus is changing day-by-day which means you need to be making reasonable adjustments in response.
This also means not being afraid to do something. Waiting too long to take action can leave you open to doing nothing or making things worse by not getting out ahead of the issues. Your retail business needs to be adaptable to what comes up the next day and the next and the next.
This means anticipating that your customers may revise their spending habits, especially if things drag on long-term. Things you thought were a winner may no longer be. Deals that seemed certain may not close. The key is to not be caught flat-footed.
If you need help with this, we can run remote scenario planning sessions with you to help you make the most of any eventuality.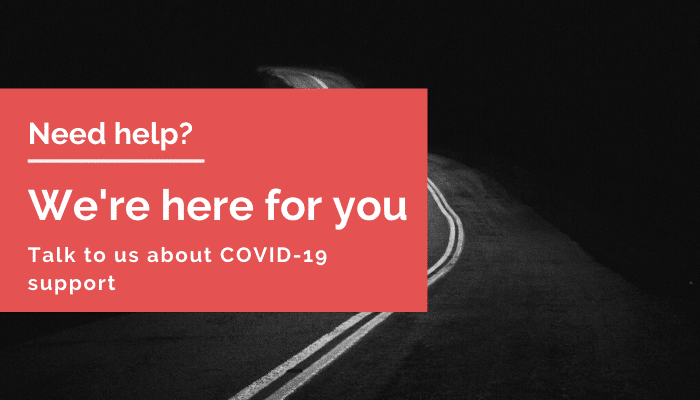 6. Ramp up ecommerce
It goes without saying that ecommerce is hot right now. With consumers told to stay at home as much as possible and avoid large gatherings, many are turning to online retailers to get the things they need to their door.
It means this could be the perfect time to innovate and improve your ecommerce offering. More people at home means more people potentially buying from their smartphone or computer.
Exactly how to do this will depend on your specific business, but there are several key things to consider: Are your online operations in good order? Can your website handle extra traffic? What can you do to be of better service to customers? Do you have online visibility when it comes to your top products? Could you use your stores as a logistics hub to speed up orders?
It's also important to keep in mind the logistics of delivery. Demand for delivery personnel and courier services have never been higher, which means making sure you have capacity before you promise something to customers. Better to guarantee that you can get it to them when they need it, than to say you'll have it there in an hour if the reality is you can't.
7. Focus on cash
At this point it's worth taking stock of the state of your business. What does your cash flow look like? What contingency do you have? Can you survive a few bad months or even quarters? What expenses do you have to account for?
Once you have a clear picture of where you are, you can then look at ways you can increase cash flow in the short term.
One example is to encourage customers to support you by buying vouchers, if they can afford to, which they can then use at a later date. You might even be able to make this a special deal where they get a higher value voucher for a lower price now.
8. Review workforce options
Many retailers right now are experiencing workforce challenges. You may have temporarily closed stores and senior staff scattered across the globe. As such, it's worth taking the time to review the situation and what is needed.
Who is needed for coronavirus activities? Who is needed for longer-term contingency planning? You may discover that these job roles can be split between different staff to maximise efficiency.
Which team members are happy to not work, and which want to stay in work? While everyone wants to do their best by their employees, if you need to it's worth asking if anyone would be happy to take their holiday now or to take time off unpaid. The answer might be a simple way to temporarily cut costs.
Equally, if people want to work and you can afford to give it to them, then look at what will best benefit the business in the long run. These are the actions to prioritise, whether it's staff training, updating policies and processes to improve operations or strategising for the future.
If your stores are still open, then you may be able to use staff to provide additional customer service to online customers. Services like Hero allow online shoppers to video chat live with sales staff who can then provide extra information and advice, or even help troubleshoot issues they might have.
9. Merchandise for fast shopping
Most people won't be shopping for fun these days. If customers are buying in person (depending on location and any restrictions on movement), they're likely to be prioritising quick 'in and out' visits.
If your stores are still open, then it's worth making sure that you're merchandising for this different type of customer journey. This might mean putting high-demand goods at the front of the store, so customers can easily find what they're looking for.
It might also mean sorting products by size or type for quick retrieval as opposed to trying to inspire customers with mixed displays.
10. Explore a community approach
If you're an independent retailer then you may be feeling the sting of coronavirus even more strongly than others. There are ways that you can make use of your local presence though.
Is your store located somewhere with other independent retailers? Could you pool resources with them to minimise costs and solve customer needs? For example, could you combine your deliveries, so you only need one driver?
Could you create a bundle deal (bread from the bakery, meat from the butcher, fruit from the grocer, cleaning supplies from the pharmacy etc) for local people who can't leave their homes? Local Facebook and other group pages could be a good way to reach people living in a certain catchment area. You could also create flyers to go through people's doors so they know what you can offer.
Local store communities may even be able to share employees to stock one another's shelves or help with online orders. It's worth taking stock of what community there is around you and how you can help support each other at this difficult time.
11. Monitor progress
As already noted, the situation with coronavirus is changing daily. It's important that you keep monitoring how things develop. This will help you to build up a picture of whether this is a shorter-term problem, or something that will impact business long-term.
Being informed can help reduce feelings of uncertainty and concern among your leadership team and staff. In order to have the best information, you might want to break your team up to focus on different areas. Everyone being a light expert on the same topics isn't so helpful.
Having an overview of how things are progressing will also help prevent you from making kneejerk reactions that might cause more damage to your business. It'll also give you an idea of what measures are working and how customers are responding.
If staying on top of the latest information is a challenge, you can access our full-time coronavirus updates and best practice service for a fraction of the cost of running this in-house.
Conclusion
Difficult times are where companies really show their mettle. What you do now matters.
A distinctive feature of enduring companies is the way their leaders react to moments like these. It's not a time to withdraw or for mixed messaging. All stakeholders from employees to customers are looking to companies to act well.
The coronavirus is a serious challenge at a time when retail is already being challenged. We're not disputing that. But it's a challenge that needs to be responded to.
For years retailers have talked about being customer focused, about caring about employees. Now it's time to prove it by recognising their difficulties, being empathetic and taking actions to see them through. Focus on values, rather than selling, and enhancing operations to deliver them.
Remember that the impact of the actions you take now on your reputation will last a lot longer than coronavirus – whether good or bad.
If you need support during this challenging time, we have a host of different ways to help you remotely. Get in touch to find out more.