Retail
13 initiatives that show the future of automotive retail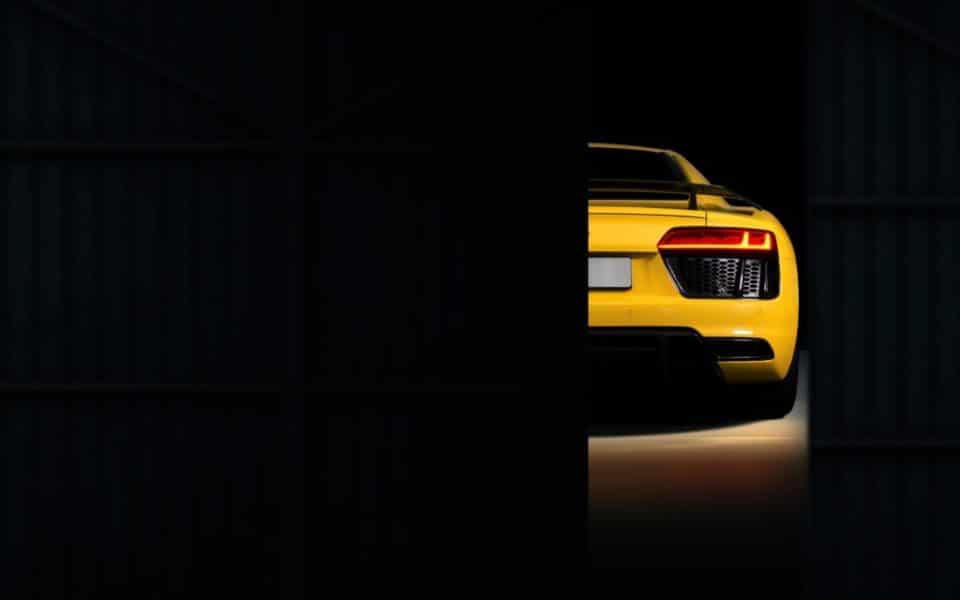 Some things we buy without much thought – milk, mascara, socks etc. – because they don't cost us a lot, even if we get it wrong sometimes. Or we don't have to live with them a long time. Other things though require more careful consideration. These are the big-ticket purchases. The things that cost us a lot of money or we will have for years. And they don't get much bigger than a car.
At the same time the way we move around as we live our lives has changed massively in recent years. From public transport to the rise of easy app-enabled on-demand services like Uber and Lyft to the possibility of autonomous vehicles in the future – our relationship with the car is changing more than ever before.
All of which means that the way they're sold also needs to change. Car retailers need to get closer to customers than ever before, to be part of their lives before they even buy. Here's 13 top initiatives that show how automotive retail is changing to do just that. Get even more inspiration with one of Insider Trends' Future of Automotive Retail presentations.
1. Intersect by Lexus
One of the big trends in automotive retail is selling more than just a car. The Intersect by Lexus spaces are a perfect example of this in that they are not spaces to buy cars. It's aspirational. It's making you want to own a Lexus by selling you the accompanying lifestyle.
The newest Intersect space in New York is also perhaps the best. It doesn't feel like any typical sort of automotive retail, but more like a warm, luxury home – which is exactly what it is really. It has a coffee shop, restaurant, art gallery, meeting and events space, and a retail area, which together provide a host of reasons to visit.
Lexus aims to form real connections with customers who, if they take the brand to heart, will hopefully choose its cars in the future. It's an approach that's being taken more and more across the automotive industry – it's not about selling one car to a customer, but everything that goes with that choice.
2. Rockar's customer-focused approach
One of the things that people have traditionally associated with buying cars is pushy sales people. It's easy to feel coerced into a decision when you're way out at some car showroom somewhere and someone is throwing jargon at you.
This is one of the things that Rockar is changing when it comes to car buying. The company wanted to make the process work better for the customer by combining online and offline into one seamless journey. This means bringing the showroom to the customer with digitally-enabled shopping centre-based spaces. Having started off working with Hyundai, in 2016 Rockar opened a store with Jaguar Land Rover in Westfield's Stratford shopping centre.
For a start all the whole journey can be completed online if desired from finding a new car, configuring it to your needs, financing and delivery. Customers can also start online and go in-store to complete, or vice versa. Test drives are also available from the shopping centre stores.
The physical spaces are staffed by Rockar Angels who can help answer any questions of needed, but crucially they don't receive commission from sales. This removes pressure and classic sales tactics from the conversation. Instead the customer feels they're getting genuine information to make the best decision for themselves. More of this to come we believe.
3. Rally Rd's share model
Fancy owning a luxury or classic car but can't afford the price tag? Fintech start-up Rally Rd. can help you get closer to that dream. The company allows anyone to buy shares in collectible cars for as little as $8.25. The whole thing is done through a mobile app and shares can be traded and sold once bought.
What's interesting is that Rally Rd. has now opened a New York showroom. The space will showcase a rotating line-up of the cars available to invest in. It's a move designed to attract new customers to the service by giving them something tangible in exchange for their money. It's easier to sell a dream of owning part of a luxury car if you can actually let someone see it in the flesh. And if you're a current investor then you can pop by and see what you're putting your money into.
It's not the conventional way of buying a car, but it just shows what opportunity there is in automotive retail outside of the traditional ownership model.
4. Audi's Innovation Space
Audi has experimented with a number of different retail spaces that use digital to connect with customers. The new Audi Innovation Space in Hong Kong is the latest of these. This time VR is the focus with visitors able to use the tech to explore all of Audi's current models.
They can also customise more than 40 different cars to create their perfect vehicles including paint colour and interior choices. VR then lets them view their design in an immersive way and even take it for a virtual test drive. While VR is still finding its feet when it comes to useful retail applications, here it does give customers the chance to get a sense of what their dream Audi might be like. And we all know it's easier to sell a dream if you can make people believe it.
The Audi Innovation Space shows how tech is becoming a valuable tool for automotive retailers. Particularly when it comes to the trend of opening smaller brand spaces in high streets, shopping centres and other locations where customers are, which can't hold multiple models of cars. Tech can help bridge this gap by making all of the brand's offerings available to explore.
5. Volkswagen We
The future of mobility is a big consideration. Volkswagen We is the well-known car manufacturer's attempt at tackling it. This digital ecosystem brings together a variety of different interconnected services, such as cashless parking, in-car retail offers, delivery to car and an upcoming car sharing model. Some only work with Volkswagen vehicles, but the company is also partnering with others to make some more open.
Part of the aim with Volkswagen We is to educate customers about mobility, tech and the cars of the future. Last year the company opened the We Space in Berlin to act as a community hub with in-store events, presentations, installations and hang-out space. It's somewhere to start and continue conversations with Volkswagen keen to get customer input into the development of new services. And of course at the same time customers can find out about and sign-up to We services. Again it goes back to an idea of not just selling a product, but an idea.
6. Alibaba's car 'vending machine'
Last year Alibaba teamed up with Ford to create a temporary Super Test-Drive Center where customers could essentially pick a car from a giant vending machine and take it for a three day test drive. Based in Guangzhou in China, the facility was completely unmanned with customers using an accompanying app to retrieve their vehicle.
Customers used the app to pick their car, pay a deposit and schedule a time to collect. Once arriving at the centre they had to prove their identity via a selfie. The car was then retrieved from the multi-storey storage facility for them to start test driving. If they didn't like the car they chose they could swap it for another.
By letting potential customers live with the vehicle for a number of days, rather than minutes or hours (as with a typical test drive), Ford hoped to make them want to not live without it after. If a customer did want to keep the car, they just had to visit one of Ford's 4S stores to pay the rest of the cost. They were also offered incentives, such as discounts, based on their history with Alibaba. This is one of the most interesting mixes of online and offline automotive retailing and one we can see being expanded upon.
7. BYTON Place
BYTON is one of the new electric smart car companies that have been popping up in recent years. It's so new in fact that it's first cars aren't actually on sale yet but are expected to arrive this year. This has prompted a move into physical retail with the launch of BYTON Place in Shanghai, an education and sales space that uses tech to engage with customers.
Customers can use AR to learn more about the car technology, VR to see what it might be like to drive one and other interactive displays to explore the brand. There are also physical elements that customers can pick up and interact with.
What's really interesting is that visitors can videoconference with the people behind the cars themselves from management to engineers and designers. BYTON Place is all about building a movement around the brand and part of that is making customers feel like it belongs to them.
8. CarMax's online-offline shopping programme
CarMax is another used car dealer that is shaking up the normal car buying process. The company has invested heavily in ways to tie together the online and offline journey having recognised the importance of digital. Customers can now do 90% of the process of buying a car online, including order a test drive from their home. Once they've settled on a car they can choose to pick it up from one of CarMax's stores or have it delivered to their home, where the assistant will complete the purchase.
Importantly CarMax has also focused on tying these threads together. If you start buying online you can pick up where you left off in-store (and vice-versa) without having to start again. The other thing that CarMax is doing is leveraging all the data it has on customers to recommend them car models. This is something that is likely to grow in automotive retail as brands work to offer a more personalised sales experience.
9. Cluno car subscription service
Based out of Munich, Cluno is start-up that sells car subscriptions. Rather than buying a car, customers can pay one, all-inclusive, monthly fee to subscribe to the vehicle of their choice. You have to subscribe to that car for a minimum of six months, but the fee includes insurance, tax, ongoing maintenance, breakdown cover and the car itself. The only thing you have to pay for separately is fuel. There is also a set-up fee.
After six months you can renew your subscription, upgrade or downgrade your car or pause/cancel your subscription. It's a really flexible model that means if you have a change in circumstances, such as a new job, a new arrival, an overseas opportunity etc, then you don't have masses of capital tied up in an unsuitable or unusable asset.
At a time when we're all used to having the latest shiny gadget or smartphone, the ability to keep upgrading your car is also an appealing one. There's also a lot of convenience in having everything covered by a single fee. And of course, for Cluno it gets to maintain an ongoing customer relationship, unlike some traditional automotive brands. Expect to see more of this approach.
10. Carvana's easy online service
Carvana doesn't sell new cars. It's an online-based sales platform for buying, selling or financing used cars. But it's helping set some new standards for car buying thanks to its buy online and as-quick-as-next-day delivery options, which mean customers can have their new car brought to their door in as little as a day.
For those who prefer to pick-up their new purchase at a time that suits them, Carvana also operates a series of multi-storey car vending machines. Customers use a code, or in certain locations a special coin, to retrieve their vehicle, which also works as a little bit of theatre.
The whole online buying process can take as little as 10 minutes. Carvana runs its operations like a dealership by acquiring and vetting cars, and then letting customers view every detail via 360-degree imagery online. The company has thought about the entire car buying journey from the customer perspective and then worked to strip out the unnecessary or long-winded parts. The result is an online buying experience that's more akin to how we shop for other things – and a window into how we may buy cars in the future.
11. Ford's Next store showroom
While it's now becoming quite common to see cars being sold from branded spaces in shopping centres, last year Ford took this a step further by opening a space inside Next's Arndale flagship. This was all about putting Ford in the path of potential buyers as they go about their daily lives.
When someone comes to a car showroom it suggests a strong intention to buy, but customers may be thinking about the possibility of getting a new car long before that. At the same time visiting a showroom can seem like quite a time commitment. By being able to discover and explore Ford cars while out shopping for other things, customers can get started on their journey to buying much earlier.
The partnership aspect is also interesting here. Ford clearly sees alignment with Next in terms of the types of customer it is targeting. It also benefits from Next's footfall and location rather than trying to open a comparable space of its own. We may well see more tie-ups like this between automotive and other brands that appeal to a certain lifestyle.
12. Roll by Goodyear
For something a bit different when it comes to automotive retail, you might want to check out Roll by Goodyear. Aiming to be a new way of buying tyres, Roll gives the customer all the power. To start with the physical Roll spaces look nothing like your typical garage. They're bright, colourful and approachable – whoever you are.
When it comes to buying, customers can either order their tyres online or in the Roll showroom. They can then pick from a range of installment options – either dropping their car off at a showroom, book to have Goodyear pick up their car from a location of their choice or have the tyres installed wherever they are. It's all about making getting new tyres as simple as possible.
This is a trend that's happening all across the automotive industry. There's a shift towards making things more accessible, less complicated, empowering customers and not bombarding them with jargon. And it's only going to continue.
13. Space10 autonomous vehicles
Ok so this isn't about selling cars per se, but maybe it could be. Last year Space10, the IKEA-backed lab that aims to create solutions for the future, unveiled its Spaces on Wheels concepts. The company took the approach that if the vehicles of the future will be self-driving then they no longer needed to look and act like cars. So what else could they be?
Based on the Space10 models we could see flexible workspaces on wheels, a roaming coffee shop, a mobile pharmacy or farmers' market, a space to game while you travel, and one for sleeping. Naturally, one of the concepts is a store that travels. Not that Space10 considers these serious plans for the future, but more ideas to start a conversation about what is possible.
Certainly, adding retail opportunities into the mix makes sense – why not shop while on the bus or in a cab? And while that would be one form of automotive retail, what about an autonomous vehicle to sell cars from? Want to take a test drive? Why can't the store, including your chosen vehicle, come to you?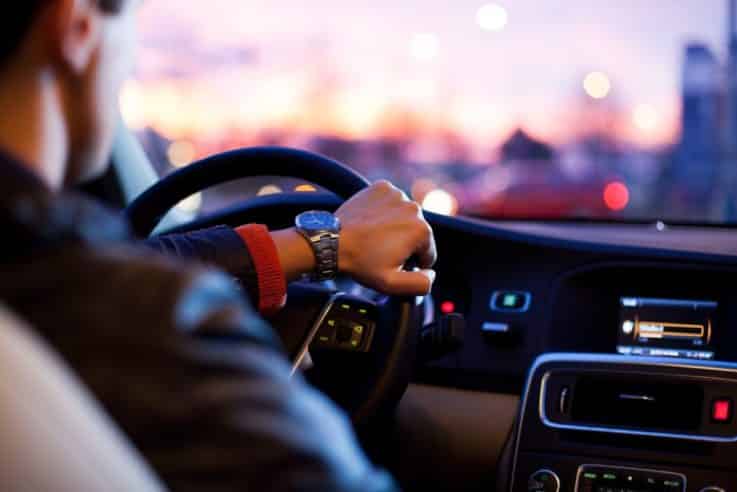 What's the future of automotive retail?
One thing is for sure – automotive retail is becoming more convenient for customers. Whether that's through stores in shopping areas, the ability to shop online, test drives from home or something else, automotive retail is coming to where customers are. The buying process is shifting to be on the buyer's terms, rather than the dealer's.
There's also a shift towards selling more than a single car. Automotive brands want to be part of their customers lives before and after a sale too. This is only going to become more important as the ways we move around develop. After all, if we're not necessarily going to always want to own cars in the future, but want to have access to them, then automotive brands need to respond accordingly.
Retail spaces for brand building, conversation and community are becoming a bigger focus because this is how automotive companies ensure they are part of customers' lives – however they choose to move around. It's about positioning the automotive brand as part of a lifestyle choice. The great thing here is that there's a customer's existing lifestyle, and their aspirational one, which can both be fed in this way.
Tech is another key element of automotive retail's future. Perhaps the most important is helping customers shop in the way they want – particularly when it comes to online. But it can also connect brands and customers and help them understand the USP of the particular vehicles on offer from virtual car walk-arounds to VR driving experiences.
The road ahead may get bumpy, but if automotive retail can move with the times it can go the distance.