Retail
23 shoppable apartments from around the world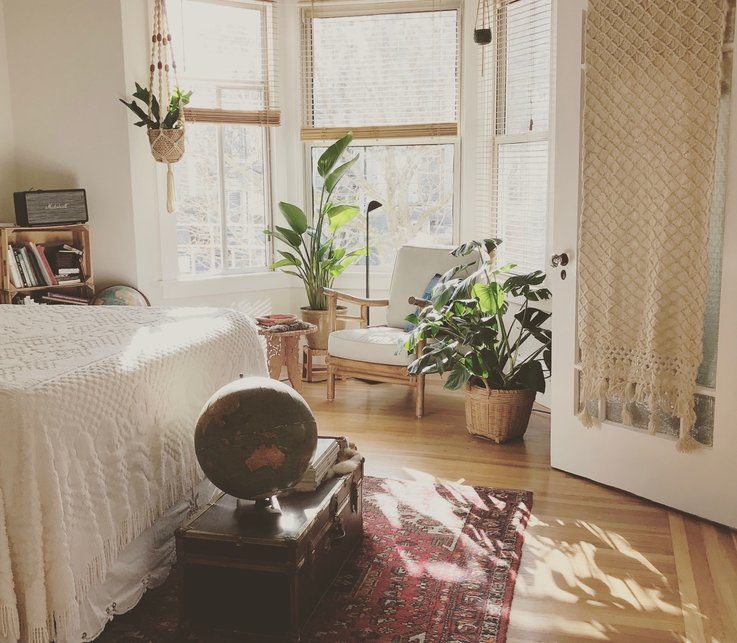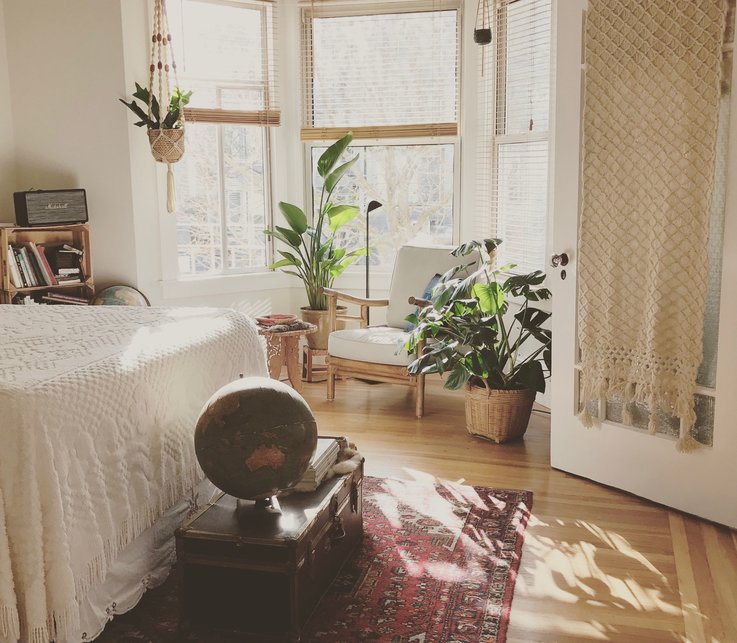 Have you visited a shoppable apartment yet? Also known as the apartment store, the spaces are almost like the new pop-up in that so many brands are experimenting with them. As such, they've sprung up all over the world.
There's a good reason for this. As experience continues to be an important differentiator for physical retail, so stores are pushing this to new places. The success of the apartment store lies in inspiration. Being able to see products in a home-like setting makes it easier for customers to imagine owning them. It gives pieces context that a normal store doesn't.
The spaces aren't just about selling. By immersing customers in their vision, brands are able to forge stronger and more emotional connections with them. And it invites them to spend more time in the space just hanging out.
The apartment store also desterilises and de-intimidates the shopping experience. Customers feel more at ease in a homely environment. Plus, many of the spaces have a level of exclusivity attached, especially if you have to book an appointment, which makes it an experience that not everyone can have.
As with most things there are two camps to the apartment store. One is the traditional style stores with some apartment-like styling, and the other is the true shoppable apartment, beautifully curated home-styled spaces where near enough everything is up for sale. We've focused on the latter in this pick of 23 great trend examples from around the world:
1. Goop Lab (Los Angeles)
The physical embodiment of Gwyneth Paltrow's lifestyle brand, the Goop Lab gives people a chance to step inside its world, literally, as it's supposed to give you a taste of Paltrow's own home. With everything from Goop available there, the apartment setting makes it easy to market all of the different lines. The kitchen is fully functioning to enable events and demonstrations to take place and there are in-store beauty services. When it comes to aspirational retail, Goop Lab has it nailed.

2. Alex Eagle Studio (London)
Alex Eagle says the idea behind the Studio was that it was like shopping from her own apartment. And the space is a pretty successful approximation of that. By designing the space in this way it helps it to feel more 'used' and therefore less intimidating than some retail environments. The space mixes fashion, furniture, art, and more, with the ability for customers to also book beauty treatments. And of course everything can be bought if desired.

3. Casa Perfect (Los Angeles)
There are actually two Casa Perfect stores in LA, both with the same design concept of looking and functioning like a real apartment. The latest incarnation is in a former home of Elvis Presley and retains many original features. The spaces are operated by collectable contemporary design gallery The Future Perfect with the aim of being a more relaxed environment for customers to browse and buy than your traditional gallery.

4. Bless (Berlin)
One of the earliest incarnations of this trend, Bless was doing the shoppable apartment long before the term was commonplace. It's not just apartment-styled, it's a fully functioning home with an in-store resident living in it. Pretty much everything in the cosy space is for sale, and you can even get your haircut. Unlike other shoppable apartments, you have to book an appointment to visit the space and then you have to find it.

5. The Apartment by The Line (New York)
Created by the Line, The Apartment enables customers to experience furniture, homewares, clothing, art and more in their intended environment. This helps to bring them to life in a way your average showroom doesn't. Visitors can also book private appointments in the apartment as a setting for the Line's other shopping services.

6. The Apartment (Copenhagen)
Operating since 2011, The Apartment in Copenhagen is housed in a beautifully restored 18th century apartment. Curated by Tina Seidenfaden Busck, the space can only be visited by appointment but when you get there it's a living installation of 20th century furniture, art and design. This makes it much easier for people to experience and engage with the goods and the furnishings are constantly changing. Those who can't manage to visit the store can order from the inventory for shipping worldwide.

7. John Lewis Residence (London)
Originally conceived as a pop-up, the in-store shoppable apartment at John Lewis' Oxford Street space was so successful it's stayed. The space is really aspirational, which makes it ideal for people who have a difficult time imagining their dream home as it shows what your home could be like. Originally the Residence also hosted sleepovers, but those have been dropped. There are no prices on any items to make it seem more homely, but of course they can be bought from the John Lewis store if wanted.
8. Hotel Droog (Amsterdam)
Playing on the same idea is Hotel Droog in Amsterdam. The store has a one-room hotel at the top of the complex, which is actually a fully functioning apartment. Its purpose is to help tie together the different experiential parts of the building, which include a garden, cafe, library and more into something visitors can spend more time in. And of course conceptual design Droog sells many of the products used in its decor.

9. The New Road Residence (London)
Based in a fabulously refurbished Georgian townhouse, The New Road Residence can be rented out for short or long-term stays. Although on the face of it it's more akin to the Airbnb world in terms of offering visitors more interesting places to stay, the space is deliberately packed with goods from top name designers and brands. If guests fall in love with their sheets or the artwork, homewares and more, then they can go on to buy them. The space is operated by Hostem.

10. Sisalla Apartment (Melbourne)
Interior design company Sisalla has launched an apartment in its studio as a way of engaging customers with its design chops. Full of curated products from local sources, including artwork and furniture, the space is divided up into hallway, living room, kitchen and dining room. Everything is shoppable and even customers who can't visit the store in person can buy some of the selection online.

11. Snowe The Whitespace (New York)
Snow designs homewares. What better way to introduce customers to its range than with a home-styled space? Its shoppable loft, The Whitespace, is exactly that. A beautifully curated apartment-style space which shows its products in their intended environment and then lets customers buy them. The company also uses the space for events and special shopping services like gift registry.
12. Talitha (London)
The debut physical store for womenswear brand Talitha is designed to look lived-in with a bedroom and living room set-up. Pretty much all of the contents are for sale, mixing Talitha's own products with lifestyle brands. Even the furniture and decor are up for grabs. The design of the space changes alongside each new fashion collection.
13. Aptm (Berlin)
Aptm stands for a place to meet. This Berlin shoppable apartment serves a variety of purposes from gallery and showroom, to a space for gatherings and a retail outlet. The intention is that people will spend time in it for whatever reason. Most things in the space can be bought as part of a scheme to keep the contents regularly changing.

14. Society Room (Paris)
Paris' Society Room is a space for buying a lifestyle. Looking like a chic Paris apartment, the space is furnished in a mix of designer offerings, flea market finds and artwork. Everything is for sale and the goods are refreshed every six months. As well as buying into the look for their home, customers can also fill their wardrobe with in-house tailored suits and fashion. As such, entry is by invitation only, which also includes cocktails and often dinner within the space.

15. TDE apartment (Sydney)
The Daily Edited's (TDE) flagship store in Sydney is designed like a super cool modern apartment. With products grouped by room, from beauty in the bathroom to stationery in the study, customers can shop nearly everything in the space. The concept was launched in conjunction with TDE's new 'apartment' range as a hands-on way of inviting shoppers to buy into it.

16. Muji Hotel (Shenzhen)
Ok, so it's not an apartment as such, but Muji's new hotel in China's Shenzhen does the same job as an apartment store. Based in the same building as the Japanese lifestyle brand's large Shenzhen store, the 79-room hotel invites guests to stay in rooms filled with Muji furniture and home goods. The design has a wellness focus, which is complimented by an on-site gym, restaurant and library. The idea is that after having spent a night with the goods guests will be inclined to pop into the store and buy some to take home.

17. The Red Apartment (Paris)
Furniture brand Red offers customers a new way to experiences its products with The Red Apartment. The space not only shows the company's own products off in a real-home setting, but mixes in vintage finds or other contemporary pieces. As it's rare that you might buy a completely new set of furniture in one go, it's a inspiring look at how Red products can fit into a customer's home in conjunction with the furniture they already own.

18. Bottega Veneta New Maison (New York)
The Maison is the largest store from Bottega Veneta to date. With five-floors of space, there's a 'at home' style to each department but the real shoppable apartment is the home and furniture area on the fourth floor. A new concept for the brand, products are laid out in inspirational settings, with exclusive pieces in the mix.

19. Maison Sarah Lavoine (Paris)
The newest space from interior designer Sarah Lavoine is a hidden apartment in Paris' 16th arrondissement. Crucially for someone who works in interior, Lavoine has designed the space to look like a compact apartment, complete with bedroom, entertaining space and more. It's a space for browsing and inspiration, with the ability for customers to picture what something would look like transported into their own home.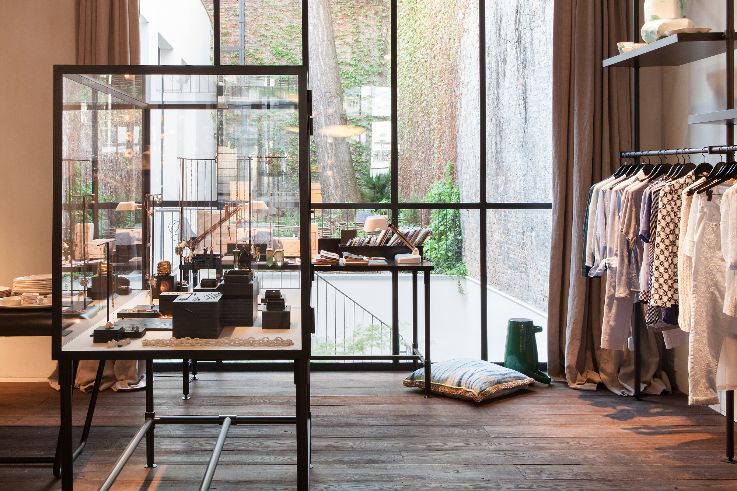 Graanmarkt 13. Image credit: Frederik Vercruysse

20. Graanmarkt 13 (Antwerp)
Graanmarkt 13 is the one of the truest examples of a shoppable apartment given that the top floor apartment space was originally the home of owners Tim Van Geloven and Ilse Cornelissens. The apartment can be rented for short or long term stays and is kitted out with items from the Graanmarkt store proper below, so customers can pick up their own version on the way out.

21. The Inside (New York)
This first retail space from new home furniture brand The Inside isn't just curated and designed to look like a luxurious home, but it also houses the company's studio and workshop. The store gives people the chance to get to know the brand and its furniture, as well as experiencing products from partner brands to give a cohesive feeling. Customers can also sit down with designers and browse design books and more to create customised furniture.

22. Michael Bargo (New York)
Interior designer and furniture dealer Michael Bargo's shoppable apartment is in fact his apartment. Virtually everything is up for grabs if customers so wish. It's the ultimate example of buying into someone's taste as you're shopping pieces that they have picked out themselves. Customers are also benefiting from Bargo's design eye.

23. 432 Park Avenue (New York)
This shoppable penthouse apartment is located on the 92nd floor of 432 Park Avenue, the tallest residential building in the western hemisphere. A collaboration between Artsy and interior designer Kelly Behun, the space is decorated with a handpicked selection of designers' products and furniture. Also offering stunning views of the city, the apartment gives an insight into other-half living.