Brand Focus
The Retailers Reinventing What A Store Looks Like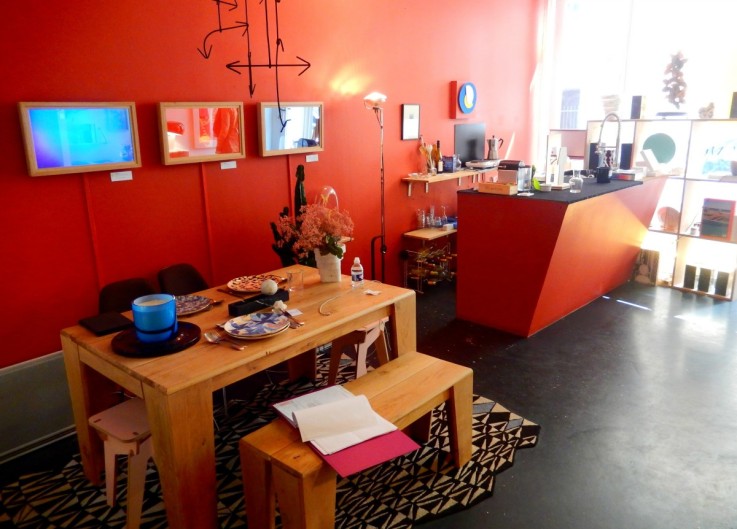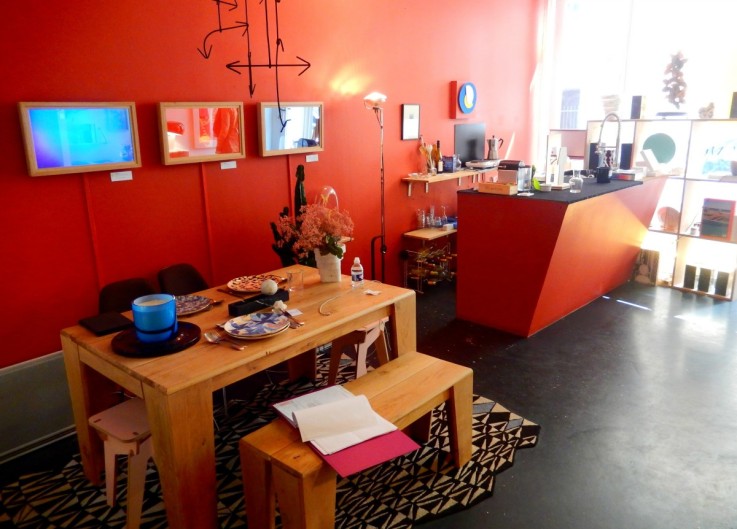 Chez Moi – Image credit: Cate Trotter
Online shopping has changed the world of retail a lot. While it's easy to focus on the negatives when it comes to the impact on physical stores, e-commerce has actually given retailers the opportunity to reinvent what these spaces are.
This is because online is very good at selling. This leaves the door wide open for offline to focus on experience. Stores can be about human relationships, discovery and building links with customers. It's not just online shopping either. The rise of omnichannel and the desire to create a seamless shopping journey across all channels has also changed things. Retailers can maximise the strengths of each channel (offline, online, mobile etc) and tie them into one another.
If a store no longer needs to hold tonnes of stock because it can be easily ordered and delivered from nearby warehouses via mobile POS systems, then it can do different things with its space. If a store now can get information from the online and mobile stores about what customers are looking for, then it can create experiences that tap into that journey.
Increasingly lots of stores are becoming less formal spaces. Some even look more like homes. This all adds to the idea of shopping as an experience that is personalised and curated from store to store, rather than sterile and samey.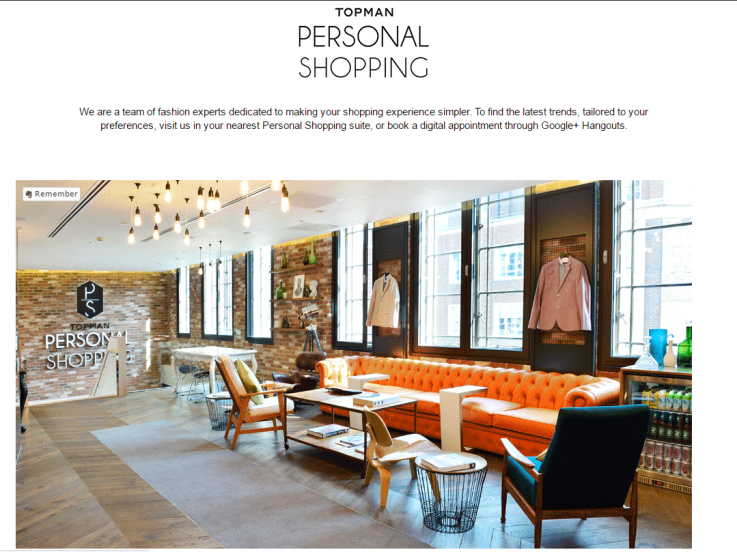 Spaces to spend time in
With harsh fluorescent lighting and long lines of tills no longer necessary, retailers are increasingly creating spaces that customers want to spend their leisure time in. Topman's Personal Shopperspace in Oxford Street looks like a cool apartment rather than a store. Staff collect the items for customers to try on, so the display of clothes isn't a necessary component. In its place, comfortable seating and beautiful design makes the space a place to hang out and enjoy the experience.
Over in New York, athletic clothes company Lululemon has created sales-less space in its Flatiron store. Hub Seventeen is an entire floor dedicated to events and community, hosting everything from fitness classes to art shows. And there's not a single thing on sale. The store also boasts The Concierge, which encourages customers to hang out. It also offers information on local classes, as well as places to eat. The result is a store that customers want to spend time in. It's not a hurried, hard-sell shopping experience. It feels like more than a shop.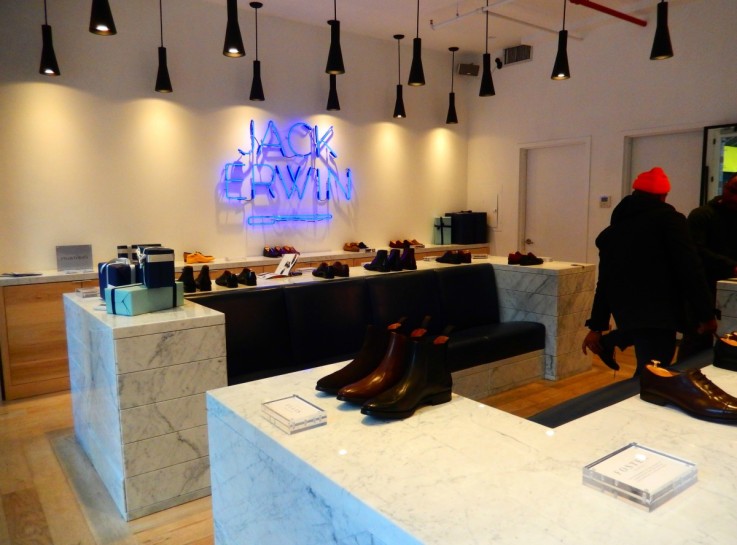 Jack Erwin – Image credit: Cate Trotter
A showroom for brands
Other retailers are experimenting with stores that act as showrooms rather than selling spaces. At Jack Erwin's Fitting Room store in New York nothing is available to buy. This means there is no need to stock masses of inventory or incorporate POS systems. Instead, the men's shoe maker's store has been designed with the customer experience in mind. The product range is displayed on counters around the store, with extra sizes held in hidden drawers. Once customers have found a pair they like the sales assistant places the order via iPad to be delivered to the customer's home.
Fragrance company Illuminum has taken this idea even further. The store is designed like a gallery or exhibition space for customers to experience the scents in. Designed by Italian architect Antonino Cardillo, the stark space uses plaster and volcanic ash on the walls to create texture. There are no tills, no visible stock, no display cases.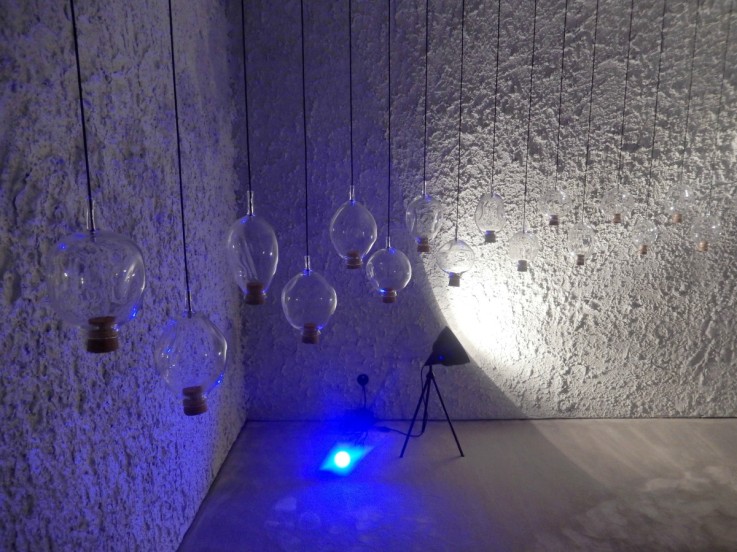 Illuminium – Image credit: Cate Trotter


Instead, the room is basically empty except for glass vessels suspended from the ceiling. Each contains one of Illuminum's fragrances, which can be sampled by removing a cork from the bottom of each container. Products are bought via a mobile POS system.
The change in store function means that companies can also be more flexible about using spaces for short periods. Nina Yasha, owner of the Nilufar Gallery in Milan, has created a travelling project called the Nilufar Squat. It sees her take furniture, soft furnishings and other objects from the gallery and set them up in other parts of the world for a few months. Currently in London, the space not only functions as an exhibition for the Gallery, but also hosts events and talks.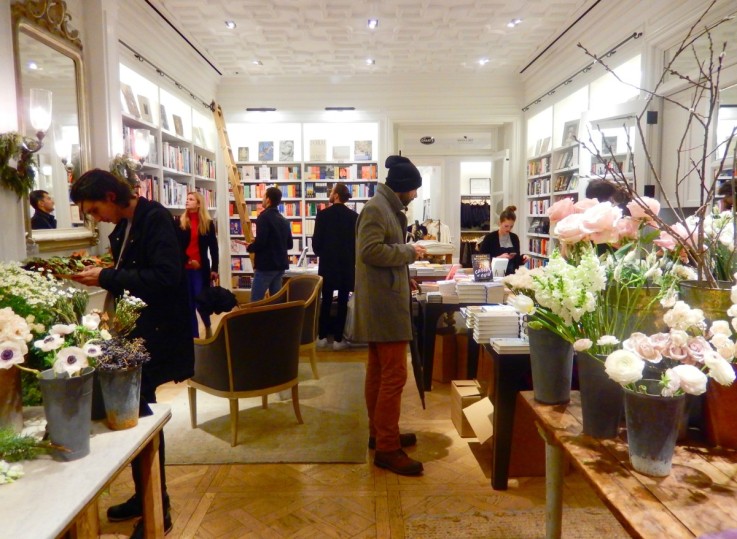 Club Monaco – Image credit: Cate Trotter
Creating a lifestyle
Some retailers are using their store spaces to conjure up an image of a lifestyle that customers aspire to have. Club Monaco's flagship New York store has the feel of a covetable home full of beautiful objects. So much so that people actually want to live there. As well as clothing and accessories, the store has a library operated by local bookseller The Strand, and a Toby's Estate Coffee café.
Luxury menswear brand Alfred Dunhill's The Homes residences are perfectly targeted getaway destinations. Bourdon House in London is a beautiful Grade II Georgian house where customers can do more than just shop. Aside from being decorated like a dream home, Bourdon House has an in-house barber and spa, a bar and restaurant, and a screening room for hire. Customers can buy a bit of luxury to take away from the in-house emporium, which also has a private tailor and custom services.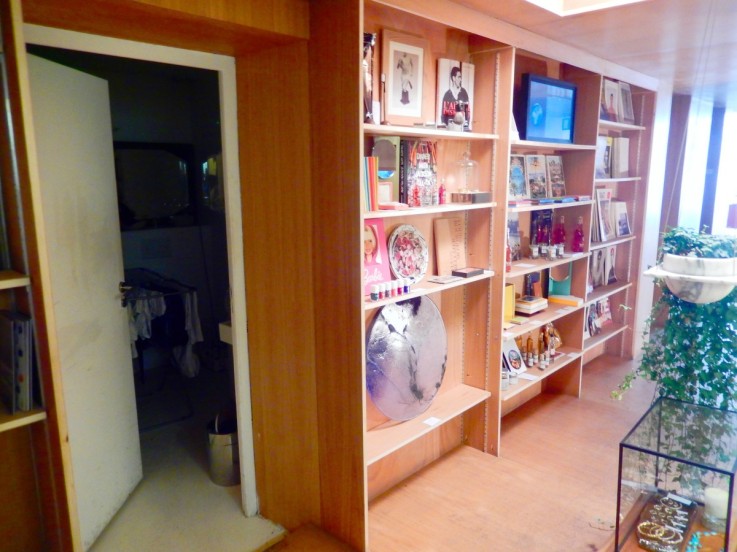 Chez Moi – Image credit: Cate Trotter
Shoppable living spaces
Certain retailers are further blurring the lines around what a shopping space can be. Berlin's Bless is a store that looks like an apartment. The whole space is designed to look like a liveable, and very cool, home. The store manager even spent a year living in the store. It's fitted out with clothing and interior furnishings from Bless' current offering, as well as some past items. Customers are able to explore and get a feel for the products, which can all be bought if desired.
In much the same way, Chez Moi in Paris actually has its owner living inside the store. The boutique apartment is a fully functional home, but one where everything inside is for sale. Even down to the magazines. Again beautiful design and great taste in furnishings makes it an aspirational space that customers want to emulate for themselves.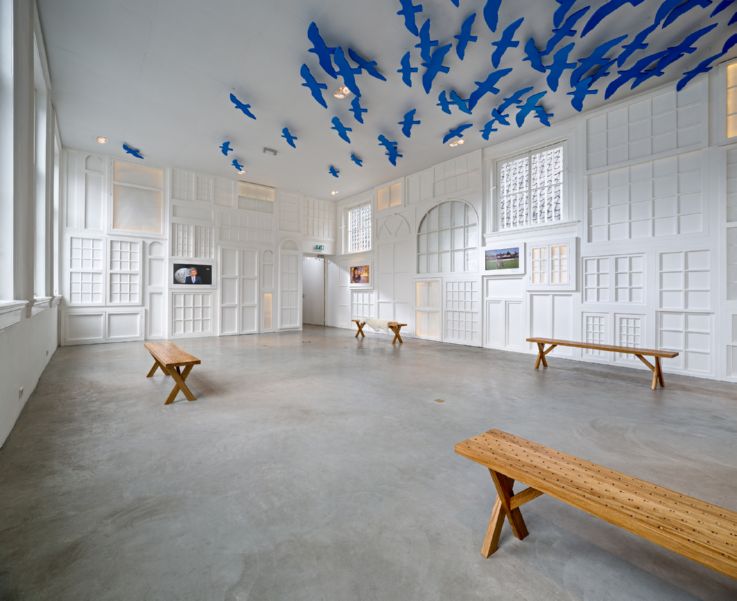 It's not just the shop owners staying in these new liveable stores. HôtelDroog in Amsterdam has a one room hotel that visitors can stay the night in. It sits at the very top of a complex that incorporates a spa, courtyard garden, meeting room, gallery, café and more. There's also the Droog store itself where customers can buy items after soaking up the aesthetics and experience of the building.
33New Road takes this idea even further. The beautiful Georgian townhouse is a 'curated residence' that can be rented out for the night or even for an extended stay. Inside it is full of stunning features, many of them in keeping with the age, and stocked with the best in books, art, and homewares. There's even food and wine from the local area. The feel is more of a home than a store, but everything in 33 New Road can be bought. Many of the items come from top name designers and brands.
A new era of physical stores
Regardless of how they do it, all these stores are focusing on the customer experience. They know their target audience and are creating spaces that are attractive to them, that inspire them, that they want to go to. They're also spaces that draw in the curious. People are always intrigued by new concepts and beautiful design. They're far more likely to want to explore a store that doesn't look like everywhere else, that doesn't sell things you can get everywhere else. And to then talk about it with their friends and family.
How could you incorporate experience into your business? If you had a blank slate what would you do with your retail space? What changes could you make to make it more personal to your brand and customer?
If these ideas intrigue you, why not explore some of the stores for yourself on one of our New York retail trend tours or London retail safaris.