London
6 of the best London Fashion Week pop-ups of 2019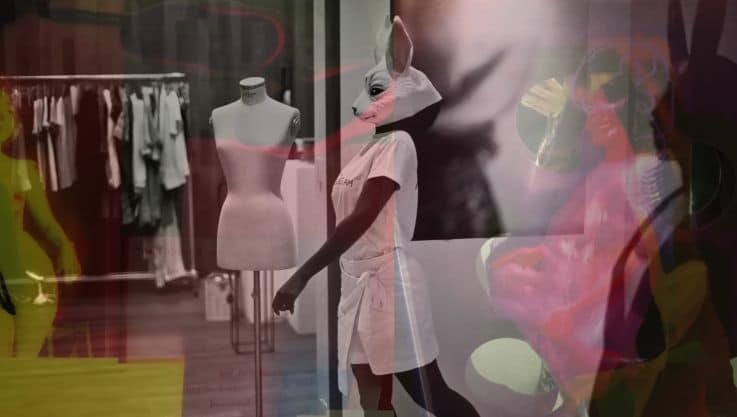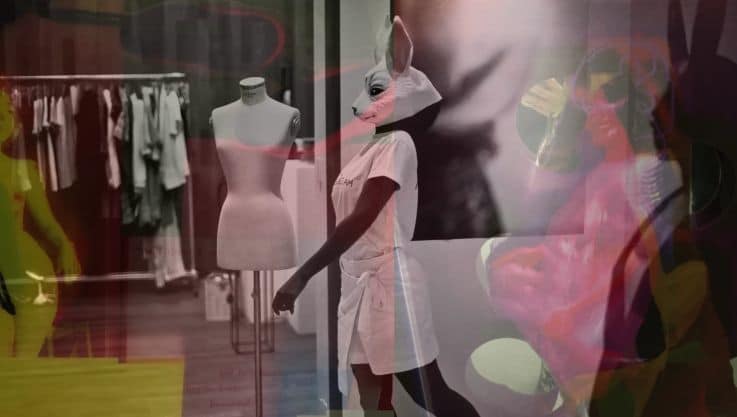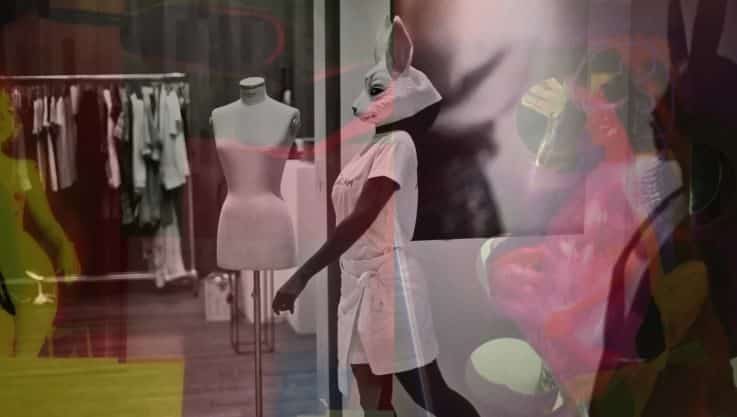 Image credit: Pause Conscious
London Fashion Week just swept through town once again and with it came many pop-ups opening specifically for the event. With brands really pushing the envelope for 2019, we have cherry-picked six of the very best London Fashion Week pop-ups (many of which are still open) to inspire you.
Pause Conscious
Pause has launched its first pop-up in the UK to celebrate sustainable fashion design. It's an alternative option to Fashion Week and invites visitors to rethink their consumer behaviour. The global movement is showcasing over 80 sustainable brands from around the world. Located in Freemasons Hall in Covent Garden the space is a mixture of art, live performances and music. It's a place for sustainable communities to bond over art and fashion and will no doubt raise even more awareness.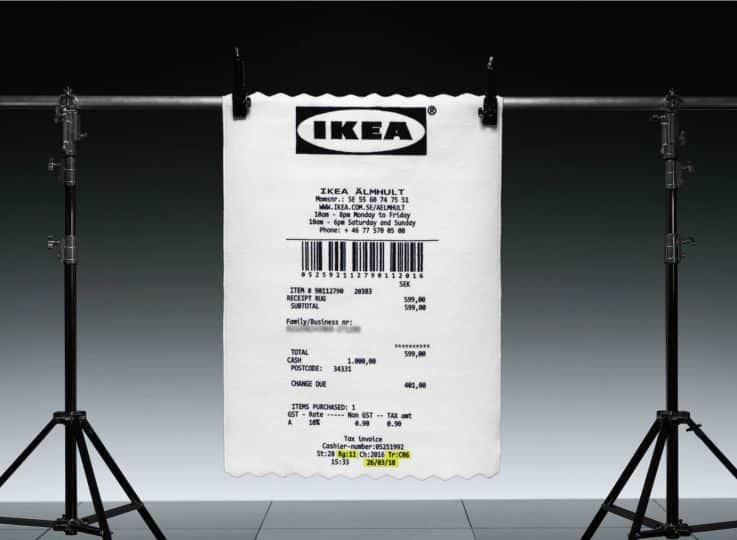 Image credit: IKEA
IKEA Fitting Rooms
IKEA in fashion? Fashion you can't wear? The home and furniture giant is joining forces with Virgil Abloh to launch a pop-up for its collaboration on the Markerad collection – which consists of furniture and accessories designed for IKEA. The space will feature 'Fitting Rooms' which will include various items from the collection so that Instagrammable moments can be captured. The items are not on sale until November so it's a great way for the collection to get some press.
Mike & Tom's by M&S
High street giant Marks & Spencer has opened a minimalist pop-up in Soho to challenge people's perceptions of the department store. The store is named after the founders Michael Mark and Thomas Spencer in a nod to its heritage. It will be stocked with just a handful of pieces that are not yet available in store or online which will no doubt create some buzz. It's a fantastic way for M&S to showcase how much its menswear line has improved but also a great opportunity to get all-important customer feedback on the new lines.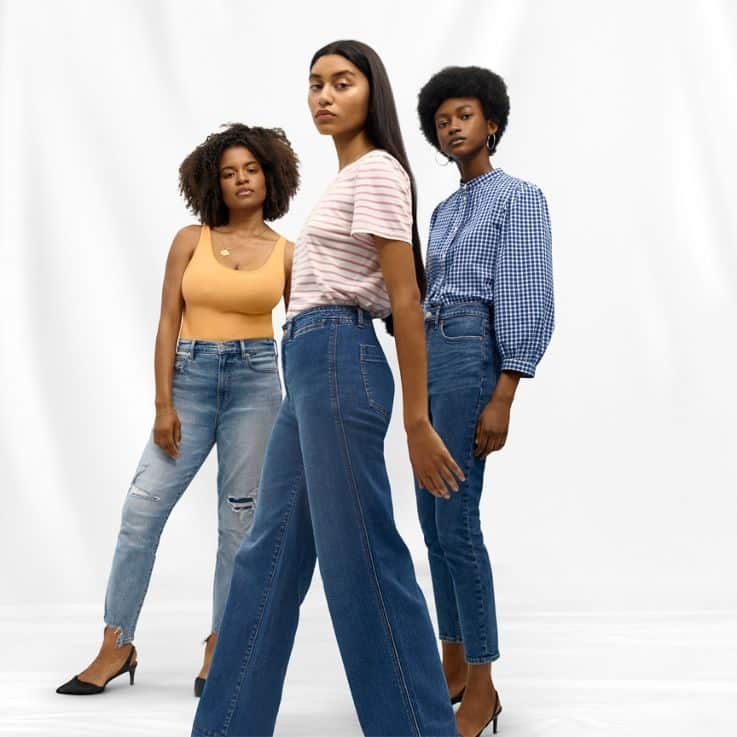 Image credit: Gap
Gap 50 Years of Denim
Gap is celebrating '50 Years of Denim' with an exclusive pop-up in Soho. As part of its Autumn campaign 'It's Our Denim Now', the store will be selling limited edition pieces from 1969 Premium Denim and Denim Through the Decades collections – which are iconic styles from the 70s, 80s and 90s revisited and revamped. It will also be offering customers the chance to customise their denim – including denim tattooing, hemming and distressing. It's a great opportunity for brand storytelling but also to show customers how the retailer wants to develop in the future.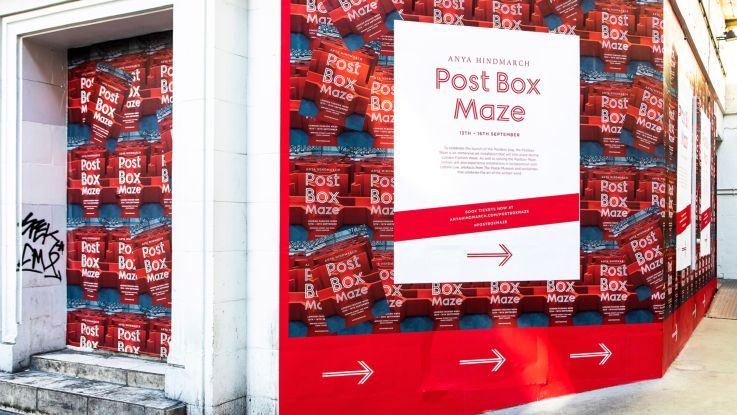 Image credit: Anya Hindmarch
Anya Hindmarch Postbox Maze
Fashion accessories retailer Anya Hindmarch created an immersive art installation during London Fashion Week to celebrate the launch of its postbox bag. The installation was inspired by artist M. C. Escher's mural, designed for The Hague Post Office. The ticketed event, which took place in Brewer Street car park, paid homage to the art of written correspondence.
There were installations in collaboration with Letters Live – an organisation that celebrates the power of literary correspondence – which included recordings of remarkable letters from around the world. Visitors could also take part in calligraphy workshops and there were exhibits from The Postal Museum. It was a great example of using storytelling and art to help promote a new product.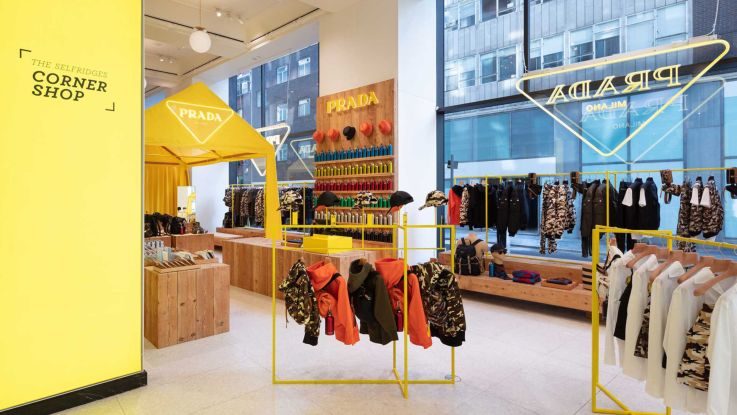 Image credit: Prada
Prada Escape in The Corner Shop at Selfridges
For the month of September, luxury fashion label Prada has a temporary space in The Corner Shop at Selfridges. The retailer has designed a capsule collection exclusively for Selfridges which explores the theme of the great outdoors – think lots of camo. There will be lots of exclusive pieces to make your visit worth it.
It has teamed up with Japanese stationery company Midori to create a branded version of its bestselling notebook and has worked with digital artist Erik Winkowski to design the digital campaign images. It will also be stocking camouflage-wrapped chocolate bars which will be made in Prada-owned patisserie Marchesi 1824, which opened in London earlier this year.