Tech
7 top new tech-powered ideas in retail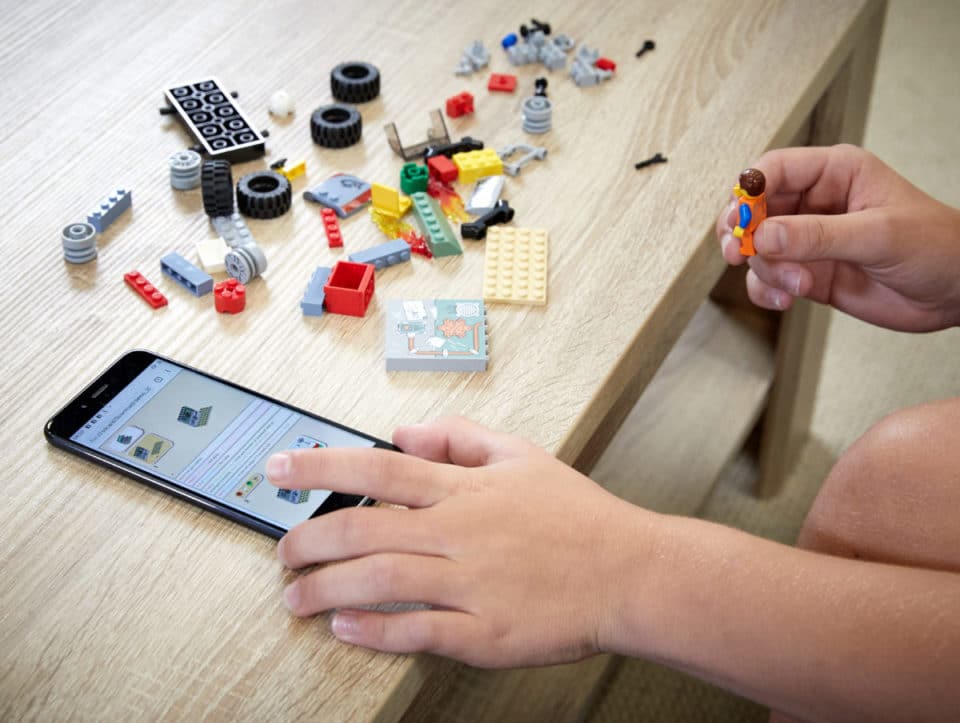 It's that time again. We've been keeping our ears to the ground for all things new and exciting in retail tech to inspire you. Below are the seven top new tech-powered ideas that caught our attention – we hope you feel the same.
ThredUp's Resale-As-A-Service
What is it?
Resale marketplace ThredUp has recently raised another $100 million in funding, which has helped to launch a new platform called Resale-As-A-Service. The service lets ThredUp partner with retailers in one of three ways: a pop-up in stores, online partnership or a loyalty programme.
Why you need to know
The second-hand fashion market is booming. There are a few drivers behind this – economic, environmental, ethical etc – but there's no doubt of its growing draw. Retail hasn't overlooked this shift in customer habits. Several big-name brands have begun to dabble in resale options in order to try and retain customer interest.
Resale-As-A-Service is a way of making this easier. It lets ThredUp do the heavy lifting and the retailer to benefit from the company's experience in the sector. The platform also lets brands bring in resale in the way that best suits their customer. If you've got a lot of online sales, then adding a resale element to your website might be useful. If more of your customers are coming in-store then a pop-up could be a better option.
ThredUp has found in pilots that the loyalty programme is the most popular. Customers who buy from a ThredUp partner retailer are sent a co-branded bag for collecting items they no longer want. They then receive credit at the partner retailer for the items they send in. It means the retailer remains part of the resale conversation and pushes the customer to come back and spend their credit on another purchase.
Facebook Messenger ads
What is it?
Our days of chatting in an ad-free space on Facebook may soon be over. The social media giant has filed a patent based around serving up adverts in conversations taking place through its Messenger service. It looks to use the topics of conversation and location to deliver context-relevant ads. The tech actually works via plug-ins for other services through Messenger such as games and cab booking.
Why you need to know
Quite how users are going to feel about this idea we can't say, but should Facebook pursue it then there's obviously an opportunity for retail here. If, for example, two people were talking about a recent football game you could serve up some merchandise or tickets to the next event. Or if someone was telling a friend how much they love curling up in a jumper when the weather is bad, an ad for jumpers could pop up.
The question is whether this would add any value to users or just be annoying (and/or perceived as an invasion of privacy). Do we really want to have our conversations interrupted with adverts for things companies think we might want to buy or know about? Will it drive users to other platforms? (let's not forget though that Facebook owns WhatsApp as well though). If the concept actually comes to life, we'll soon find out.
Zalando and PostNord's delivery team-up
What is it?
Zalando is working with PostNord to trial a new pilot delivery idea in Denmark that uses private addresses as pick-up and drop-off points. Essentially it means your house, or your neighbour's house, could function as your local post office or delivery-enabled corner shop.
The pilot covers around 50 private premises situated within residential areas in Aarhus and Copenhagen. It aims to offer more convenience for shoppers by giving them the option of having their packages delivered closer to home.
Why you need to know
This isn't the first time that the idea of using private homes and other addresses as part of the logistics network has been explored. It remains an interesting one though. In this case, people who facilitate the service by offering their home as a pick-up and drop-off point will receive a small income. Zalando and PostNord are targeting people who spend a lot of time at home such as parents, entrepreneurs and retirees.
It's another spin on our increasingly wider thinking when it comes to space. Retail can be everywhere around us thanks to smartphones and other technologies. If we can turn a park into a store, then why not turn a home into a logistics hub?
How shoppers will respond is another matter. On the one hand, this does offer some convenience with the idea being that you can get your parcel outside of normal delivery hours. On the other, you may not feel comfortable with your neighbour having your package or going to them to collect it. There's also the potential for frustration if, for example, they are not in when you go to collect – in which case it may have been easier to choose another delivery option.
Zalando's warehouse robots
What is it?
Zalando has also widened its use of robots in its warehouses following a successful pilot in Erfurt. It has now installed six more TORU robots at its Lahr warehouse where they will pick and pack customer orders.
Why you need to know
The fact that Zalando is letting warehouse robots loose on real life customer orders shows how far this tech has come. It also shows the value of trialling new innovations before rolling them out.
The robots come courtesy of Magazino. During the pilot in Erfurt, Zalando worked with the company to reduce downtime and up efficiency. The robots have learnt during the experience using AI, which means they can now fall back on that information to solve challenges as they crop up. It's this sort of evolution that could spur the wider uptake of robotics in retail.
The robots are able to identify different shoe boxes and pick them according to customer orders, which helps to improve efficiency in the warehouse. However, Zalando is quick to point out that they are still slower than its human staff and that the aim of the robots is to help with more demanding or monotonous tasks rather than replace people.
MIT's AI knitting design software
What is it?
MIT researchers are developing software that will allow any of us to design or customise our own knitwear. The software doesn't require the user to have any knitting experience to use it and the designs can be used with a knitting machine.
There are two sides to the software: InverseKnit can analyse photos of knitted items and automatically create patterns to recreate them; and CADKnit lets users customise existing templates to change size, shape and detail.
Why you need to know
3D printing has grown over the years but at the moment often still requires a certain level of design expertise. This new software could empower more of us to create our own clothes.
Where does this leave retail? InverseKnit could almost be looked at as a production spin on visual search tools. Rather than seeing something you want to buy, taking a photo and getting results though you're seeing something you like and creating a pattern to make it yourself. And if we can recreate things we like with ease, then will that impact sales? That could be a challenge brands will have to navigate.
On the other hand, CADKnit could give brands the opportunity to give customers room to customise and personalise their purchases. Could you sell a sweater making kit, for example, complete with pattern and materials where customers can tweak the design before they create? This kind of time investment can help customers feel more connected to their purchases as they had a hand in making them.
Lego's AI-designed braille instructions
What is it?
Lego is experimenting with greater inclusivity by using AI to translate instructions for building its sets into braille. At present, the process is still being refined and improved with braille and audio instructions available online for four sets. More will follow if the reception is good.
Why you need to know
There are two things that this move highlights. One is that inclusivity is important, and brands shouldn't be overlooking customers who may need extra support. They need to be always pushing to cater for as many people as possible. Technology like AI is a great enabler in this mission.
The other is that listening to customers is vital. Lego's new move came about as the result of blind entrepreneur and Lego fan Matthew Shifrin. In the past, he had a friend translate the instructions to braille so he could enjoy building Lego sets. Now the brand itself is actively working to make his experience, and that of other visually-impaired Lego lovers, better.
If you don't listen to your customers, you won't know what parts of your product or process they're struggling with. Making things more widely accessible is never a bad thing.
Coca-Cola's self-driving drinks delivery robots
What is it?
Coca-Cola European Partners (CCEP) piloted using a self-driving robot to deliver drinks to sales outlets at Alton Towers. The robots collected products from the site's distribution centre and then took them to where they were needed. AI, GPS tech and various sensors enabled the robots to safely navigate around obstacles and people while on the move.
Why you need to know
This may have been a test, but the intention appears to be that this sort of delivery tech may be the future at theme parks. The aim is to make logistics more efficient and to ensure that outlets don't run out of stock when busy because staff aren't able to leave and get more.
CCEP envisages that these sorts of robots could enable a 24/7 on-demand logistic service in the future. The learnings now may also be able to scale up to larger vehicles – that might be at Alton Towers, but it could be elsewhere. That's underlined by the fact that this is one of three trials taking place in industrial, retail and pedestrian environments.
Meanwhile, Alton Towers believes that the tech could open up all sorts of new retailing experiences in its parks. For example, in the future you might be able to order a drink while waiting for a ride that is delivered when you get off. Or they could enable automated room service delivery at the Alton Towers hotel.
Need some guidance when it comes to the right tech for your retail business? Arrange a call with one of our expert Insider Trends consultants and let us help you identify what is right for you.