Pop Up Stores
Agender fashion could be the latest trend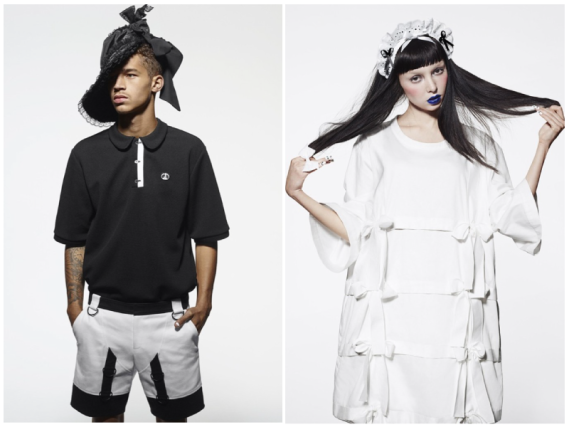 At the beginning of last month, renowned department store Selfridges announced its Agender campaign. A project that allows customers to experience shopping in a non-gendered way. Shaking off traditional categories of 'his' and 'hers', the project could pioneer an entirely new way of shopping.
Image credit: Selfridges
Selfridges have teamed up with the street style photographer The Sartorialist to capture some of the best Agender street style and have used their iconic Oxford Street window displays to unveil the collection. They do not use mannequins and have selected items that are 'completely unrestricted by gender roles'. Most importantly, the collection is a collation of styles available that can be worn by any gender. Brands such as Comme des Garçons, Gareth Pugh and Meadham Kirchoff are available in a pop-up space featuring androgynous mannequins and conceptual art.
The concept is edgy, political and fantastically progressive, challenging the usual gender assumptions of fashion. And it seems as if Selfridges aren't the only ones who think so. Gucci's AW15 show featured a mixture of male and female models clad in gender ambiguous pieces. Acne featured 'gender equality' scarves and luxury online retailer The Corner has announced it will incorporate a gender-neutral section from June.
Androgyny in high fashion is nothing new and fashion features have been telling women for years how to get the sartorial best out of menswear. However, this first step in active providing of genderless fashion could mean a progressive shift in the way that we shop.
Selfridges Agender collection will be in store until the end of April.