London
The Best of London Store Openings January 2019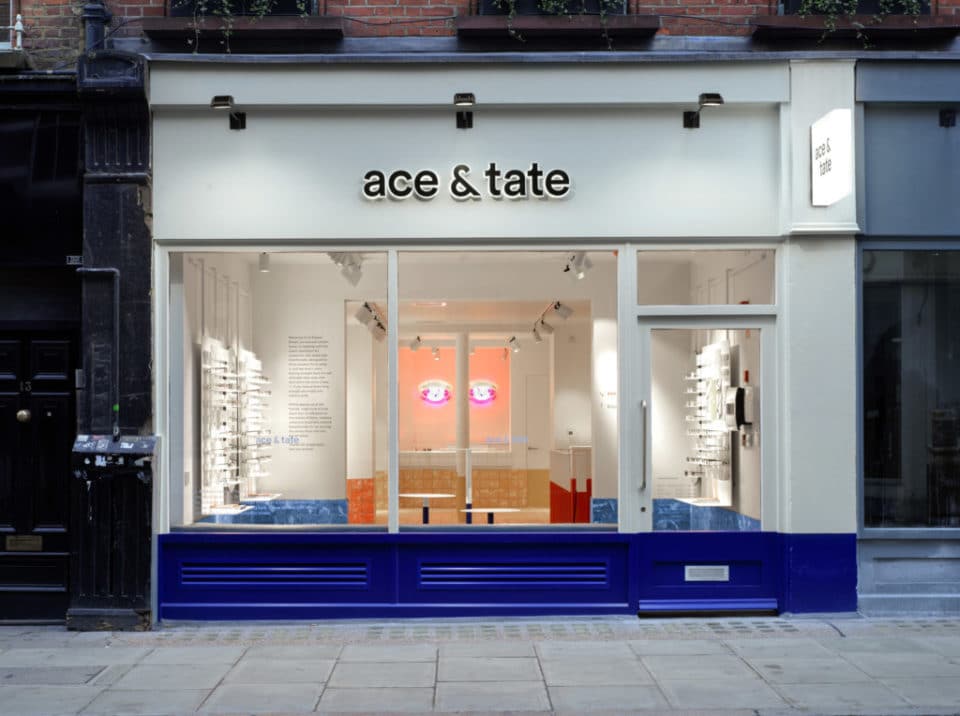 Welcome back to our first retail opening round-up of 2019. We hope you had a great festive break, but we're sure you were missing our frequent updates of all things retail, weren't you? Let's get to it without delay; here are the top retail openings in London for January 2019.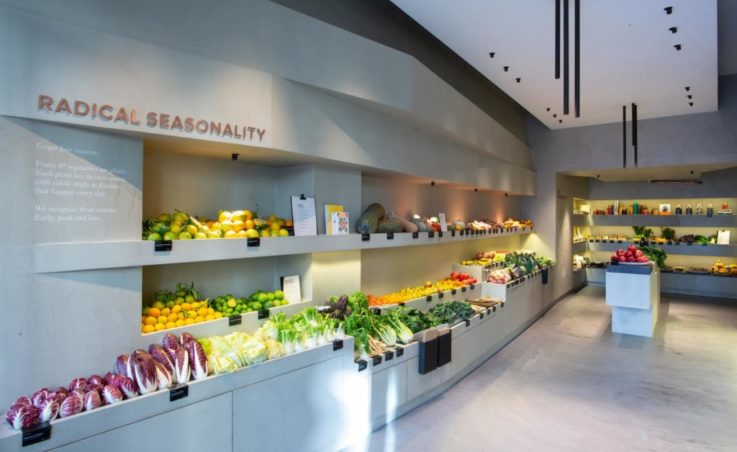 Natoora, Chelsea
Premium fresh produce catering supplier and retailer Natoora has opened a new shop in west London aimed at promoting seasonality and traceability. The new store in Chelsea allows consumers to closely follow the seasons and encourage them to consider the origins of their produce in the same way they might meat or fish. Sustainability has been a buzzword in the world of retail recently and this new store taps into that with authenticity.
Designed by Argentinian architect Noe Golomb and London-based cabinet-makers FincH, who also fitted out stores for luxury skincare brand Aesop, the vibe is similar to the one found in the luxury skincare brand's stores. Natoora's stock has been arranged according to seasonality as opposed to categories and there is a 'fermentation and preserving' space. Careful attention has been paid to the design and layout of the store to minimise bruising and extend shelf life since Natoora sources its produce ripe.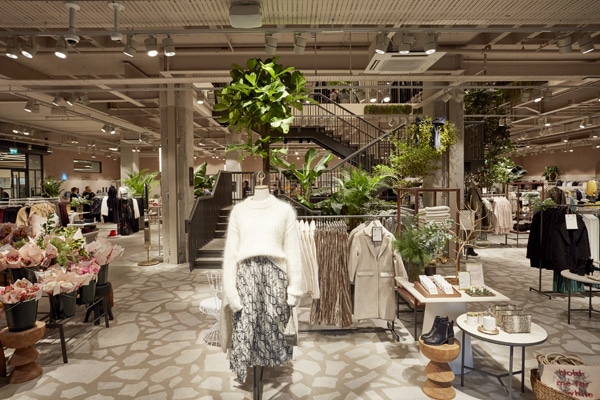 H&M, Hammersmith
Global chain H&M has reopened its 2,300-square-metre Hammersmith store at Kings Mall shopping centre complete with a high-end aesthetic not dissimilar to its sister brand, &OtherStories.
Set over three floors, the new store features digital screens showcasing recent purchases shared using the #HMxME hashtag on Instagram and self checkouts for ease. Customers are also be able to place new online orders or collect an existing order from the in-store service desk.
Keeping to that trend of sustainability, the new store includes a Repair and Remake station, encouraging customers to keep garments for longer by mending H&M clothes. There is no charge for H&M Club customers. All customers may also access embroidery personalisation at the same station. In a first for the store in the UK, a permanent florist shop-in-shop is also present offering bouquets of seasonal blooms to match the botanical interior.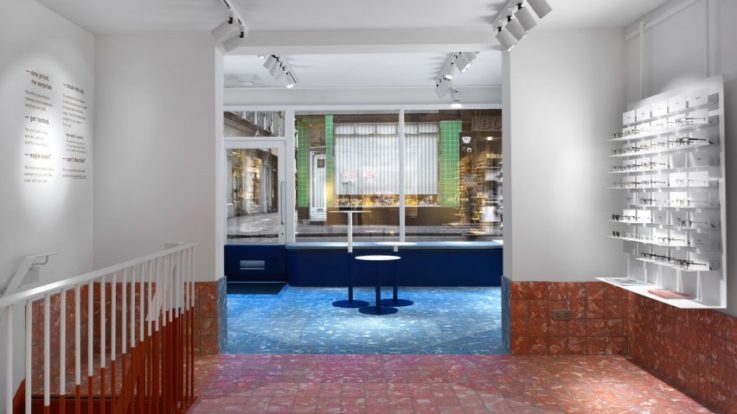 Ace and Tate, Soho
Creative agency Anyways have designed a new store in Soho for eyewear brand Ace & Tate. The two-storey store is located along Brewer Street and is one of two branches that Ace & Tate has opened in the city this year as part of their UK expansion scheme.
The focus of the opening has been on the interior design and attracting the traffic from Soho and neighbouring Carnaby Street. Huge panels of glazing have been installed in its front facade to encourage passers-by to look in and observe the store's brightly coloured aesthetic. The blue, red, and yellow colour scheme is intended to mimic the brightly-hued pavements of London's Carnaby Street during the 1970s.
A pair of neon eyes have then been installed on the ground floor's rear wall that sporadically blink and the white shelving units that display rows of glasses can be lifted off the walls and stowed away for when the brand is hosting planned events or talks to showcase the Ace and Tate lifestyle.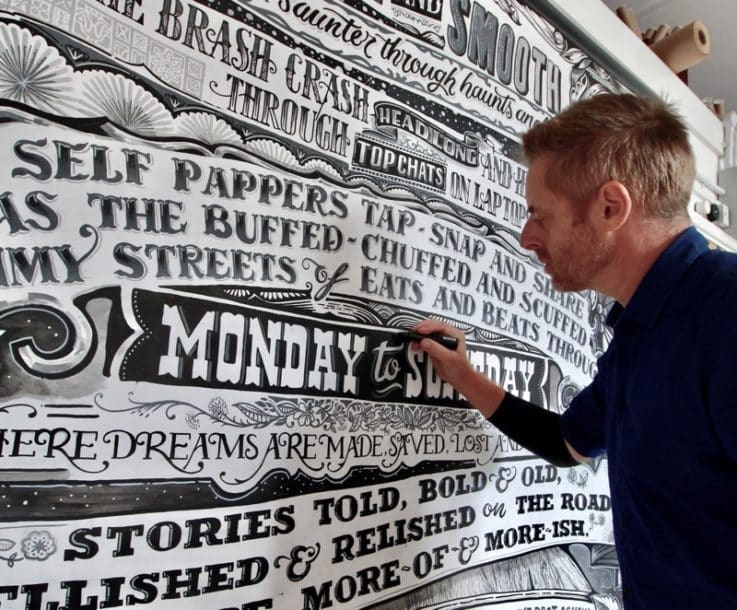 Crabtree & Evelyn, Islington Townhouse
Beauty and lifestyle brand Crabtree & Evelyn have opened an immersive townhouse in Islington which will not only act as a retail space but an events hub too.
The aim of the game is for visitors to get to know Crabtree & Evelyn, whilst the brand gets to know them in return for market research and further growth. Visitors can purchase products, while at the same time exploring the ongoing programme of events at the venue. From early morning reiki and personal development, through art and craft classes, book clubs, beauty sessions during the day to evening sessions with talks, comedy, music and food.
There is a specific interest for the brand in the local community and the brand are focusing on helping to nurture local talent. Events will be focused on the theme of Exploration for Growth – with the aim of encouraging consumers to understand, explore and learn different skills and hobbies, which in turn will help self growth.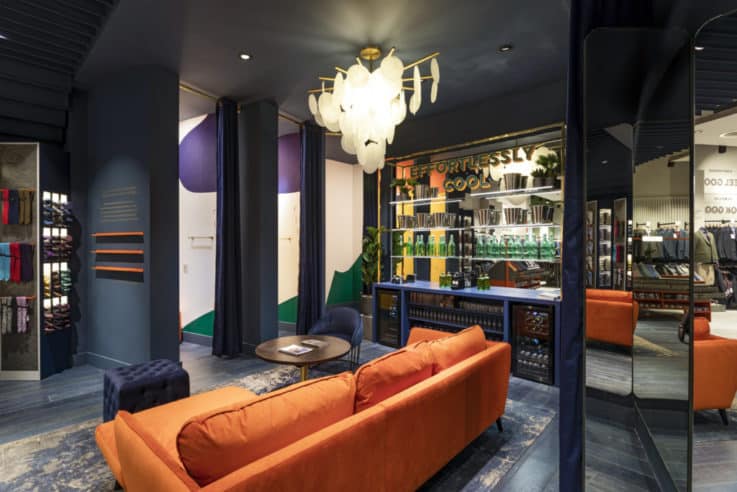 Skopes, Westfield
Leeds-based menswear brand, Skopes, has opened a 2,300-square-feet store in Westfield London with the hope of giving men a new suit-shopping experience. The store aims to achieve a "contemporary shopping experience" by doing away with the traditional cash desk to create a store "without barriers" and by allowing customers to shop by style and look.
Featuring iPads to browse the full range of suits on sale and a fully stocked fridge to ensure the customer is kept fulfilled, the idea is that the customer is engaged. A bespoke lighting system with three settings has been used in the fitting rooms to "recreate every suiting scenario" and is reportedly the first of its kind in the UK.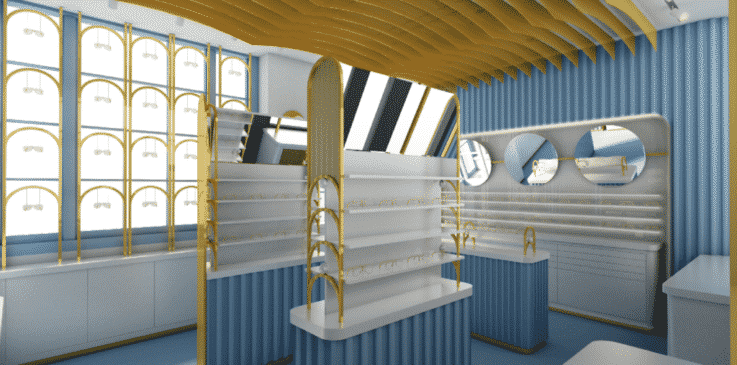 For Arts Sake, Covent Garden
Eyewear brand For Art's Sake is due to open its first standalone retail store in London's Covent Garden. Situated in the heart of The Piazza, the store will borrow bold design details from the brand's penchant for eclectic style: think decadent blue velvet furnishingS and brass fixtures that beautifully elevate the statement-making frames.
The store will incorporate a host of new features, from a selfie station to personal shopping (in five languages: Mandarin, French, Spanish, Italian and English), a concierge option, tax-free shopping, Click and Collect as well as exclusive colourways. To celebrate the launch, For Art's Sake has collaborated with one of London's most exciting new design studios – Studio LaPeche – on a window installation that reimagines the most striking features of the London skyline.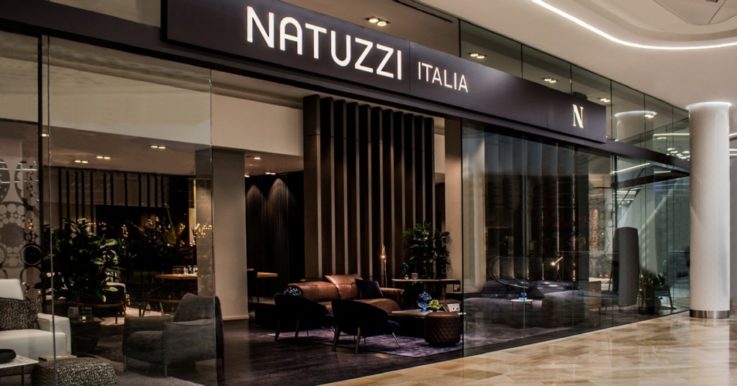 Natuzzi, Westfield
High-end furniture and homeware brand Natuzzi Italia has opened a new London store at Westfield White City, bringing its total to four London stores. The 530-square-metre store offers a wide selection of Natuzzi Italia's signature products and sets the scene with its own luxe interior design.
The store offers interior decoration solutions in collaboration with internationally recognised designers as well as a 3D virtual space-planning program combined with on-site finish and fabric samples, enabling the salesperson to work on their client's living quarters to help them visualise the end results in real time. Customers can also view their chosen product in real time and in 3D format as a high-resolution graphic.
Want to go straight to the hottest retail technologies, latest disruptive thinking and simplest new ways to lower costs and boost sales? Transform your team's thinking using Insider Trends' little black book. Find out how here.