Retail
The best worldwide retail initiatives September 2017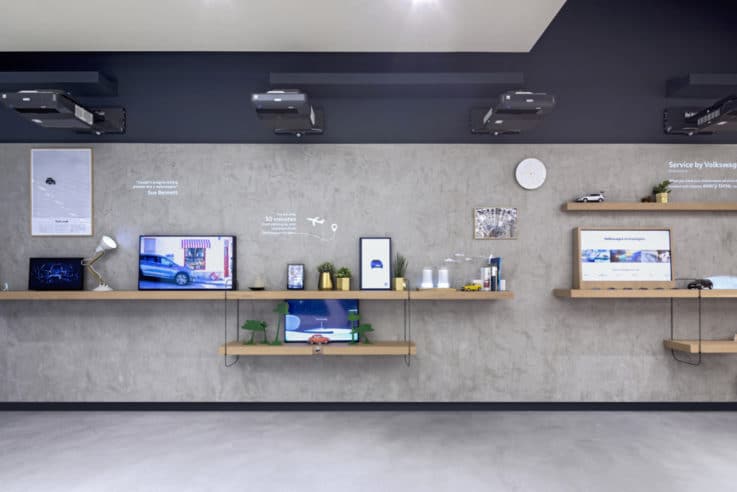 We're back again looking at the best worldwide retail initiatives and this month is pretty great for new launches. Below you'll find the best new stores specialising in innovative retail technology and concepts – let us know if you've got something that should be featured next time.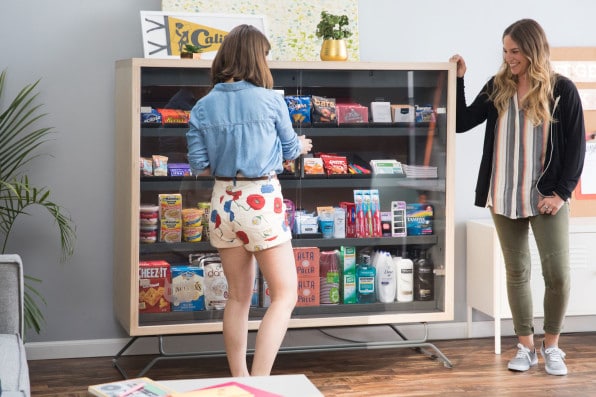 Bodega
You may have previously heard of the term bodega in the USA in reference to the grocery stores that you find on the corner, stuffed with convenience goods. We all need to nip out for something we've forgotten every now and then and that is exactly where most of us will head.
Paul McDonald and Ashwath Rajan want to say goodbye to the corner store and have come up with a concept, also named Bodega, where five-foot-wide pantry boxes filled with non-perishable items have been placed around convenient buildings such as gyms and office blocks.
An app allows you to unlock the box and cameras powered with computer vision register what you've picked up, automatically charging your credit card. The idea is to pre-empt what people might need, then use machine learning to constantly reassess the 100 most-needed items in that community. It's a controversial idea with corner shops a staple in the local community, but we're intrigued to see how it's received and where it goes.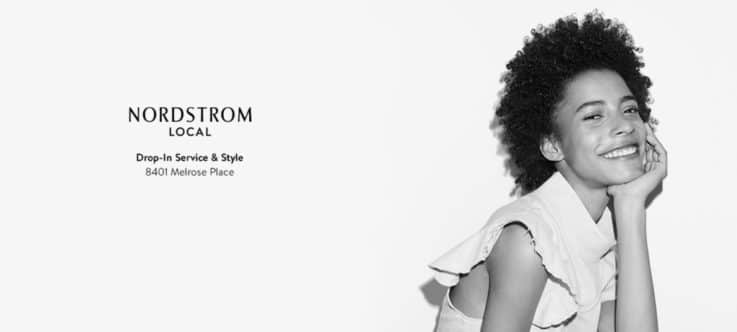 Nordstrom Local
Luxury department store chain Nordstrom is opening a new line of stores, Nordstrom Local – a new concept where the stores don't have any inventory.
The 3,000-square-foot stores will not have the option for browsing collections but will instead include about eight dressing rooms and a 'styling suite' where personal stylists will transfer merchandise in for customers and curate outfits specifically for them. The Nordstrom Local stores will serve as a place to pick up purchases ordered online, get alterations made and same-day delivery will be available for shoppers who visit Nordstrom Local and select items before 2 p.m.
All that planned shopping is sure to make thirsty work and customers at Nordstrom Local will also be able to access the store's bar for wine, beer or other beverages, while treating themselves to a manicure. The first store will open in October.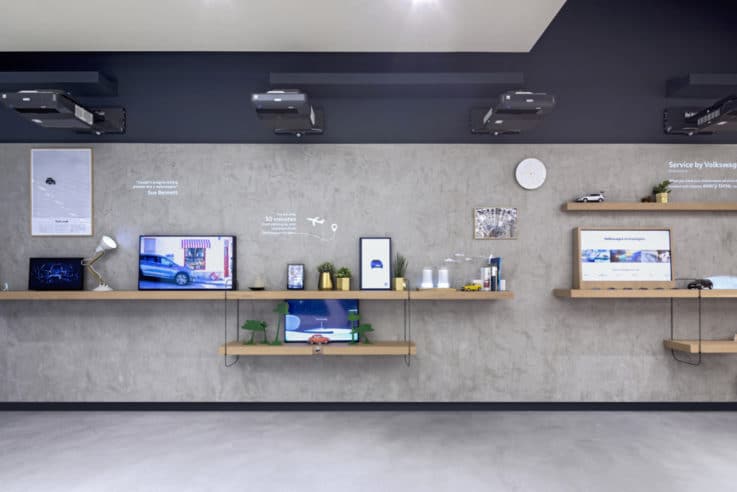 Volkswagen
Volkswagen's inaugural new store concept, located in Birmingham's Bullring, has been designed using "the joy of Volkswagen life" as its inspiration. Designed by London-based retail design agency, Dalziel & Pow, the concept aims to connect consumers with the pleasures of car ownership.
Located in a bustling shopping centre setting that boasts an annual footfall of 36 million, the automotive retail store is already changing the setup from the showrooms normally seen in industrial estates and the likes. Responding to shifting consumer attitudes and the demand for experience, the store embraces "outdoor pursuits, extreme fitness and wanderlust" and customers can seamlessly conduct everything from initial enquiries to the purchase of a new or pre-owned Volkswagen car in the interactive space.
Key features of the new store include a digital wall inviting both adults and children alike to interact with the films and models, with children being able to turn the key in a model Volkswagen Beetle car to launch an animated backdrop as if the car is being driven through a changing landscape. Scale models and tactile objects also fill shelving on this wall to allow a physical experience as well as a digital one.
After exploring the digital wall, customers may configure their own car on iPads around a central table, getting added inspiration from wall-mounted samples of colours and finishes, before moving onto a big-screen 'reveal' of their chosen vehicle. A final side-by-side consultation with non-commissioned product experts finishes the purchase journey in a personal, human way. The journey has been designed to remove barriers to purchase and to offer a simple car-buying process.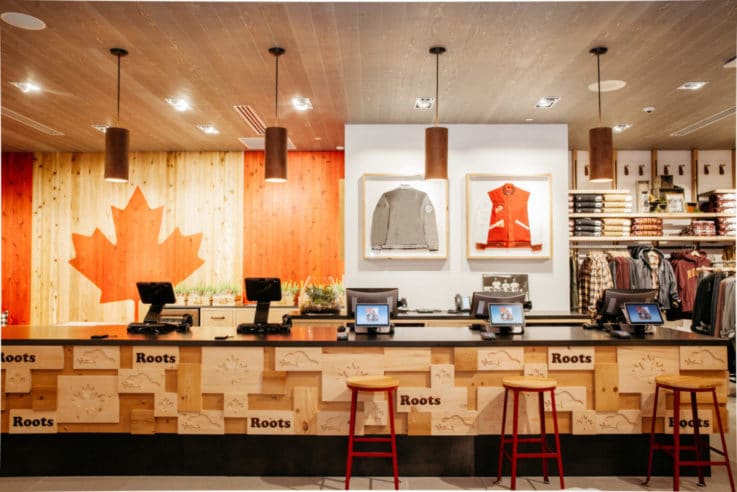 Roots
While we regularly look at digital and technology trends here at Insider Trends, there are some concepts that look at physical trends instead and, excuse the pun, go back to their roots.
Canadian Apparel brand Roots has done exactly that and has introduced a new concept for its latest Toronto opening. The 5,000-square-foot boutique has typically Canadian outdoorsy design touches such as exposed wooden ceiling beams, but also features a new customisation shop, DJ stations for special events, a lounging area for customers who shop in groups or need to place an online order, and a different outdoor theme in every changing room to encourage 'instagrammable' moments.
The store's customisation lab, the first of its kind at Roots, is an interactive, collaborative creative space that is digitally connected to The Roots Leather Factory. It allows customers to sift through leather and textile samples and use a digital design interface to put their own style spin on a classic jacket or to monogram a leather bag. Customers can also enjoy an in-store lounge where guests can relax on Roots leather furniture, charge their phones and enjoy a refreshment.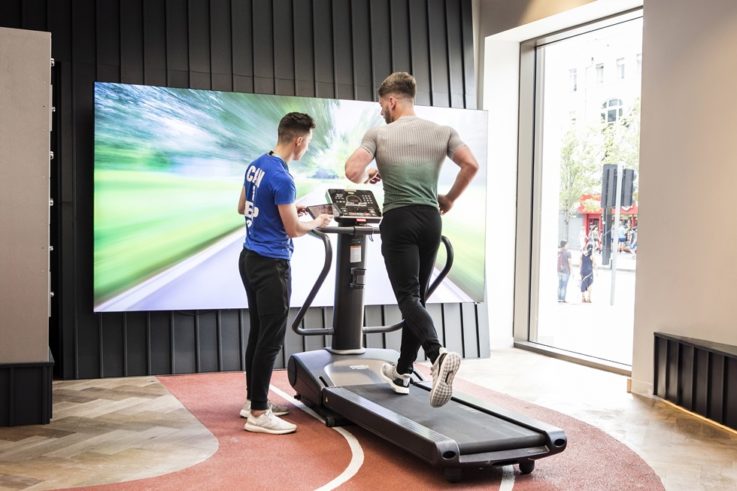 Life Style Sports
Ireland's largest sportswear retailer has opened a new experiential store in Cork after heavily investing in the research of experience and technology.
The 20,000-square-foot is the retailer's largest to date and features the first multi-sport simulator in the UK and Ireland. The store layout combines exposed brick, graffiti murals and AstroTurf flooring – the perfect setting for the youth customer.
There are five key areas in store: a kid's area that has a "baby's first trainer" service; a lifestyle trainer section; a women's studio; a boot section and the run club, which focuses on performance footwear and clothing.
The shop also contains interactive kiosks, 'charge and chill' zones where customers can rest, a gait analysis lab, and a jumper and boot customisation station for those looking to come away with something extra special.
For more of our expert knowledge and to find out about the latest trends in retail, take part in one of our London retail safaris or register for one of our New York retail trend tours.