Interviews
Changing the world: Travel Retail Cooperation's Hannes Koch wants to bring innovation to travel retail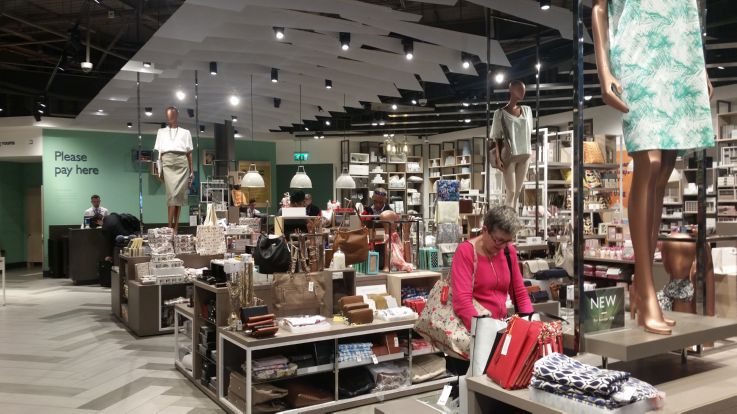 As the name may suggest, Travel Retail Cooperation is focused on travel retail. The company brings together a network of dedicated specialists and partners focused on retail and brand optimisation.

With the aim of creating a long-term profitable travel retail business, Travel Retail Cooperation is keen to improve the customer experience for travellers and turn more browsers into buyers.

Travel Retail Cooperation's Managing Director Hannes Koch reveals how travel retail isn't giving customers what they're looking for, how the sector can embrace innovation and why airports should be making more of their destination status.
Truly global retail

In a nutshell, can you explain what you do and how your company helps retailers?
I've recently founded my own company – Travel Retail Cooperation, which is focusing on improving the travel retail business for retailers and brands. Most importantly for brands that have experienced that travel retail is becoming tougher, to help them improve their business and their understanding of the channel. Also, to help new brands to get into this channel because it still offers a massive opportunity and guide them safely through the first negotiations and the challenges they may face in entering this channel. And obviously help them in selling the brands to the retailers as well.


How different is travel retail from conventional retail would you say? If you had a retailer who had a handful of high street outlets, how different would it be for them to move into a travel retail space?
I think it's very different because the high street business is pretty much a national local business. Travel retail is a global business with global passengers, global exposure, and obviously negotiations are somewhat different. Travel retailers have a clear mindset – what they do want and what they do not want and are very clear in expressing it. The channel itself is different – it's very much a people driven business. So if you have the connections, if you have the insights of the market, it's much easier. For a new brand it's very costly in terms of building all this knowledge internally in order to get started. I think they need some guidance and experience from inside the channel to really get the awareness, to understand what the necessities are, how to get through to convince retailers, how to express what their benefits could be to the retailer. So basically it's a different mindset and a completely different global sales channel.


Is it really only suited to brands with a global presence? Would you need to actually have at least a national reach in order to be thinking about travel retail?
Yes exactly because travel retailers say, "OK, we have this and this nationality groups. Does it work in this market?" You need to have an idea of which market your product works in, what the target group is, which travellers you are targeting, on a global scale. The information you have to provide is different to in a domestic market. Travel retailers compare themselves largely with the domestic markets in terms of pricing, in terms of market shares, and everything, and want to have the best of both worlds. They want to have the strongest and most recognised domestic brands. They want to have all the know-how from the domestic market, but want to be perceived differently. So they keep largely asking for special travel retail editions, which is vital to differentiate the offer as well. A strong marketing input is needed and a very strong sales execution as well.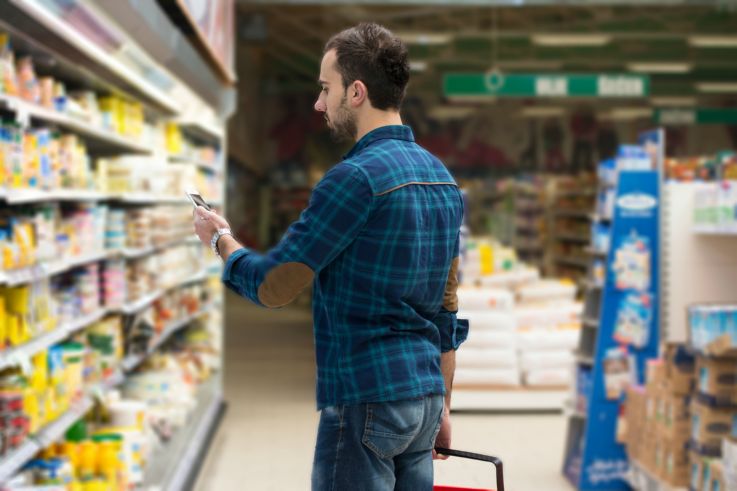 Overcoming a downturn

What do you see as the most important trends that are shaping the future of retail?
Last year, I was chairman at the Travel Retail China summit and had to give a presentation. A couple of years ago I heard the CEO of the L'Oreal group Jean-Paul Agon had said travel retail is for L'Oreal the sixth continent. Massive growth in travellers and massive growth in spending – so the future seemed bright. But last year the Trinity Forum, Julián Díaz of Dufry said, "Travel retail is – let's say having a tough time and online retail is changing the entire face of downtown retailing. It is already doing it and will do so even more for travelling in the next couple of years."
So it's basically a mixed picture and last year travel retail for the first time in more than 20 years was having a negative self development of 2.3% despite a passenger growth of more than 6%. That's already quite an alarming signal because travel retail was used to growing. Everybody was always talking about the progress they made and the growth they made. But to me it's quite alarming that you have more passengers travelling but spending by passengers has decreased.
Airports and landlords have fully understood the importance of non-aeronautical revenues, which are at the moment higher than the ones of aeronautical revenues, so non-aeronautical revenue for the landlord is becoming more and more important. Because of that they've dedicated better retail shopping environment by increasing spaces, new built terminals, walk through shops and everything. The foundations are basically good, but obviously what travel retailers are doing out of that is at the moment not enough. Considering the fact that the channel itself has become much more expensive in the last couple of years due to the consolidation that has taken place. These now globally operating retailers are literally hunting new retail spaces. In some tenders they have offered more than they initially should have done based on the assumption that the growth of travellers will benefit their retail sales. Now they have to pay a fee per passenger being literally on the terminal and obviously that didn't work out as it should have to some extent. This increased investment has been shifted to the brand and some of the brands are actually literally saying, "We cannot spend more than we already do." So, I think something needs to happen. Something needs to change.
I think landlords, retailers and brands need to work much closer together to increase the shopping experience on the various terminals, especially to offer the traveller something different, something surprising, something entertaining. Let's say 10-15 years ago travel retail was a fairly easy channel to be honest, because you had a clear competitive price advantage and now price advantages are not as clear as they used to be.
They do have better prices than the high street that do have promotions, and the passengers are much more captivated. Price is still important, but I think much more important is the service you give to the travellers, the personalisation in the approach of not talking to them, but ideally talking with them. Ideally you manage to surprise them whenever they fly.


When you say sales are down 2.3%, do you mean that in terms of the total value?
I think the spending for passengers is clearly down. If you have increased the number of passengers by 6% and literally what you have in your pocket is 2.3% less than last year, then something is not running as it should be. And that's the first time in two decades. It's a difficult environment with political challenges, but in the past travel retail always managed to overcome this. I think what the channel is lacking is a clear positioning, a clear message to the travelling shopper – what is special about this channel. Considering the passenger increase and the passenger classes that are travelling now the offer needs to be more balanced. Because a couple of years ago, the travel retail channel was focused on the male business class travellers. They're still there, but I think the travel retail channel needs to bring in offers for the everyday passenger as well. It needs to be much more democratic in terms of their approach.
If you look into millennial travelling, and if you look especially into a market that everybody is keen on making the most out of it is the Chinese traveller when they go abroad. A lot of the Chinese travellers are female and 95% are below 50. So basically that's a completely different target group. They're very different in their consumer behaviour and they need to be targeted differently. And travel retail I think is not good at targeting these customer groups at the moment. They're always good at having good offers on premium and luxury brands, that's what they have grown up with and that was their key competence – find products that are more difficult to find in the domestic market. But I think now the offers and the proposals that travel retail are constantly giving to the travelling shopper need to modify in order to be attractive.
Another thing is that the travel retailers have literally not developed digital offers as well. We all know that e-commerce is growing a lot. In 2014, 20% of decisions were influenced by online. In 2020 it will be 50% and I think travel retailers have at some stage neglected the importance of e-commerce and digital. They are slowly starting to incorporate it in their communication, in the retail execution, but at a very low price and they're missing out on talking with the travelling shopper at the moment. I think some travel retailers were thinking that they are a very protected environment and they benchmark themselves largely with a domestic market with a high street retailer. But in the last couple of years they have not considered e-commerce as important as it obviously has become.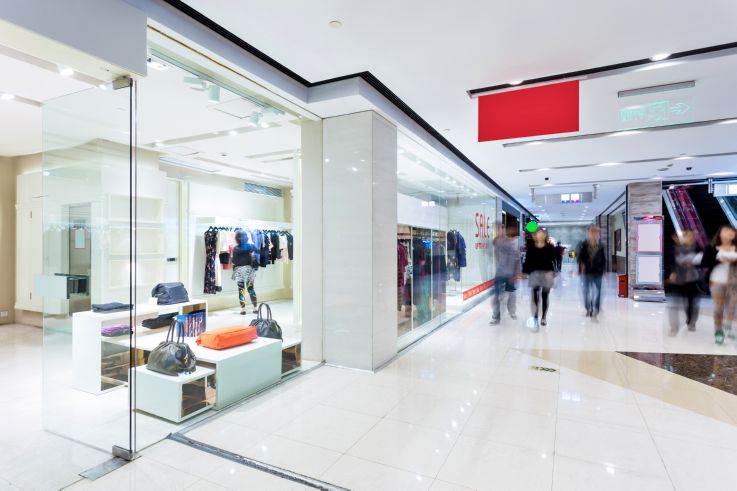 Local offerings

What would you say are the most innovative travel retail stores or airports at the moment?
I think whenever a travel retailer wouldn't renew concessions, they always claim, "We have largely looked at what the consumers are looking for and with the expectations we have literally built a consumer centric approach." But if you look at most of the travel retail stores, the offer is pretty much the same no matter if you fly from Argentina to Australia.
There are some airports that stand out where the landlords, and the airport itself, have fully understood the necessity of having a strong retail offer in place. And obviously Dubai duty free is always outstanding because Dubai is literally a hub and a shopping mall itself. And the same applies to Singapore, Changi Airport I think have done a tremendous job. They recently opened their new double-deck wine, cigar and spirits world which is amazing. I think there are many good concepts in terms of store design, all recently built shops look fantastic, no matter who they're built by. But I think it's the integration of communicating with the consumer and the full commitment of the landlord to really bring an outstanding offer on the place.
I think there are many interesting projects to come – the new Istanbul Airport will be a massive retail environment and we're all looking forward to that. I think the new Oslo Airport will be interesting as well, Abu Dhabi. So there are many things coming. And I think it's about time that retailers and landlords work much closer together. Because if the retail offer is not as good as it could be, the airport will be suffering in the perceptions from the travelling shopper. So it needs to be much more hand in hand. The retailers didn't manage to really establish retail brands in travel retail. For most passengers they're flying out of this airport and they are referring to the retail offer in the airport and not as much the travel retail offer and the travel retailer itself.
I think the basic foundations are good mostly in travel retail. What is lacking is the sort of experience and the feel to have something different. Local, regional identities could probably be better in terms of store design, it could be different. There are many things that need to be improved and I recently learnt that Sydney Airport with Heinemann as a new concession invested a lot and have done really effective promotions that are starting to really define a personal approach to the travelling shopper. But that's still not common sense in travel retail. It's still lacking to a certain extent.
I think the travelling shopper is much more educated, much more aware of what they want, how they want things to be offered, how they want to be treated and how they want to be approached. That's something travel retailers need to pick up massively in the next couple of years. Otherwise the experience of most of the travel retailers is that there's nothing special, it's kind of boring, it's a bit of homogenous, and there's no local identity there. The entertainment factor is pretty much missing in stores. It's nice to shop, to get well treated. But what is there that makes it unique? What does it make a very special moment to buy there? People just buy and we don't want people to just buy because they have time and need to bring something back. These customers will always be part of travel retail. But it needs to be brought to a different level, people really need to look forward and saying, "It's fantastic , tomorrow I'm flying and I can buy something which I have difficulties to find something elsewhere. I always find something new. The promotions are appealing and entertaining. The retailer itself tells stories that are personally interesting."


Are you suggesting that global brands have a much more tailored local offering and exclusives to keep things interesting?
I think every airport has to play the local card much more strongly and highlight local products from the regions. Because for travellers buying a Lancôme perfume or a Johnnie Walker whisky is not much of an experience. If it's transformed differently, if there are special editions on that and obviously local impact that becomes more and more relevant and key. Because people are travelling to destinations, they want to bring something home from a destination. Some product that they cannot buy back home and you need to bring in the local stores and strengthen the international brands, but do something different. Because selling standard products at a more or less irrelevant price is not enough.
It's not rocket science – travel retailers need to wake up, realise that what they were doing was OK, but it's not good anymore. It's not too difficult to do it far better than they're currently doing. If you see that most of the travelling shoppers do the checking in online, do their booking online, research online. Some of them have airport apps downloaded and obviously as a traveller we are all used to working with digital devices and getting our information from them. We do social media and everything, but it doesn't arrive to the point of sale of the retailer.


Are you noticing that people are actually spending less time in airports? Is that affecting sales?
That's definitely the case as well because I think nowadays you need less time. Especially if you have a pan-European flight where you can do everything in advance and you don't need to be there ago two hours before the flight as you did 15-20 years ago. An hour before is enough to do the check-in, do the security and then you have 20 minutes left for doing whatever you want. And it seems that shopping is not a key priority of the travelling passenger. First of all they don't seem to be as keen as we all would love them to be to explore the shopping offer. They do not even enter the shops and that's actually one of the key issues. So there's less time given to experiencing the shopping as they might have all tried it and found it not as appealing as they thought it would and should be.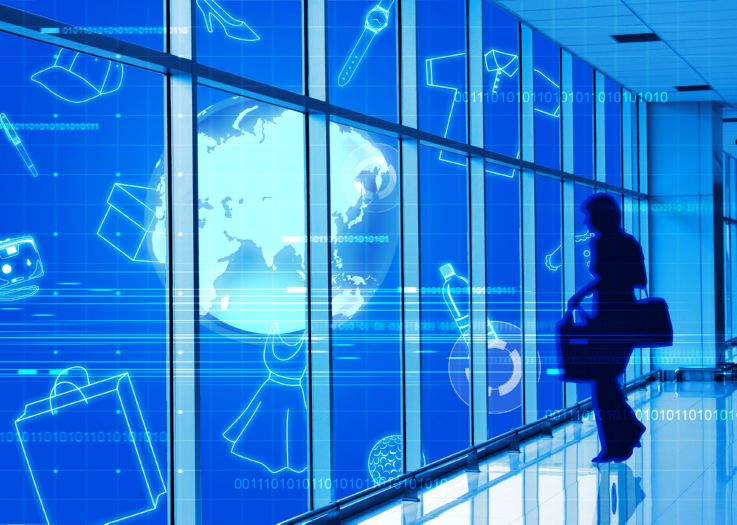 Innovative concepts

What best practice digital experience can you envisage?
I'm pretty much talking from the consumer's perspective. But I think, first of all brands and retailers need to tell the consumers that they're there. I think people like to know in advance what they can eventually buy, so they need to get in contact with the potentially travelling shopper before they actually go to the airport. They need to be in their mindset somehow. Then ideally you need to communicate to them as soon as they pass the security check. Travel retailers keep complaining that penetration is very low at the moment and much lower than it used to be and it should be. It's all about getting people into the shop and then talking to them in a very personalised way what is in there for them.
One example is I was in China in beginning of May and I was flying out of one of the international airports and it took me ages. It took me literally an hour to go from check-in to past security with all the protocol and all the processes in place. It was like kind of exhausting and it was 11 at night and my flight was at 12. It was an international terminal and there were basically only three stores open, out of some let's say twenty something, and they were literally not inviting in terms of where they were placed and the interaction with the shopper. The shopper literally had to look whether there's something they could potentially buy. Once you entered, there was nobody taking care of you. I think it's a must for an international airport to give the travelling shopper constantly options of what to do and what to buy. That was completely missing and I was disappointed and I was thinking they're losing a lot of money by not captivating an audience that is there to shop.


Is anyone doing Click and Collect or something where you can browse what's in the shop through an app? And then just pick it up?
Most of them started doing it but I think the key issue is that the passengers are not aware of that. I mean there are many retailers offering, "You order first and then you get your goods delivered to the gate or wherever." But I think the passengers have not realised that this offer is there. It's a lack of communication and some of the retailers are actually doing home deliveries as well. These services are in place and they are becoming more and more part of the offering, but the execution at the moment is not relevant to passengers. Theoretically it's in place but practically it's not used and not communicated.
If you do not talk about it, people have no chance to know it. But then it's difficult to talk to a passenger who is just picking up a plane going from A to B and say, "There's a retail offer." Mostly they don't even know who the operating retailer is. It's not as easy because if you go to high street retailers you know where you're going. The retailer is much clearer to the consumer than in airport retailing or travel retail in general.


If we fast forward to 2025, how do you picture the most forward-thinking airport to work?
I think airports will become much more connected to the city. Retail food and beverage will become even more important and all of the service management that is happening on the airport. I think that there will be massive improvements technologically and in terms of communication as well. Recently I've seen a report that the channel is predicted to double itself by 2025, mainly because of increasing passengers and because of new retail facilities that will be built.
I think the perspective in general is good but the thing is how dynamic will it be and how much will be made out of it? I think it can only become more relevant than today if it's a stronger union formed by the landlords, retailers and grants to offer a joint combined service. Key is the communication to the
passengers, what the offer will be, what they can do, what it needs to be – it needs to become an omnichannel approach combining online and offline. I think they have massive opportunity to do so.
I think it will be much more integrated picture, much clearer communication, and a much more entertainment based retail offering. I do hope that the assortment itself will become more innovative, more rapidly changing. I would encourage all involved parties in travel retail to be more experimental, to try out more things, to do something different than they're doing now. We all know that operating in this channel has become more expensive, but if you don't try out new things and new technologies, you will not bring it to the next level. I think we are all used to finding the brands we all know and we all want, but travel retail needs to be bringing in new brands and really surprising shoppers. I think there will be more pop-up stores in airports as well.
The audience that will be entering this channel are actually the ideal ones to talk to and to play with, because they want these things, people are becoming younger, becoming more interested – are already ready to do and experience digital and more innovative concepts. Brands need to bring in their best practices from the domestic markets to the travel retailers, and build and transform them, so that they make sense in this channel.


Explore some of the world's most innovative retail spaces on one of our Trend Tours. Find out more here.