Interviews
Does Coveo Have the Secret to Taking on Amazon?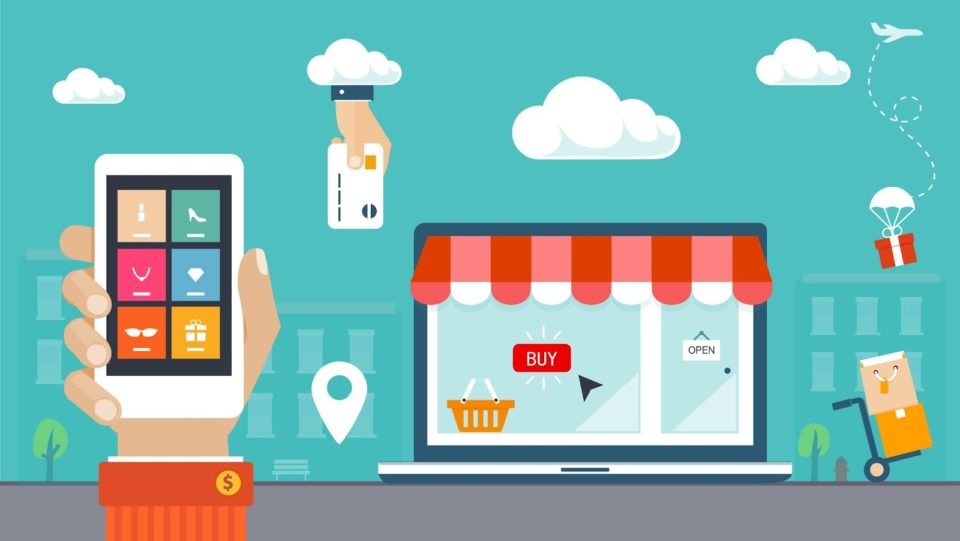 Whatever retail business you're in, there's no ignoring the presence of Amazon.
The e-com giant is often blamed for the woes of the retail industry, but is it really unbeatable? Or is Amazon just better at using the tools available?
AI-powered relevance platform Coveo thinks the latter. It wants to bring Amazon's secret weapon – search relevance – to every retailer for higher margins, better customer retention and more sales.
We spoke to Brian McGlynn, General Manager of Coveo's Commerce and Websites business, to find out why search relevance can boost double-digit revenue growth, and why it's the biggest gap between Amazon and everyone else in retail.
Brian McGlynn, General Manager – Commerce and Websites Lines of Business, Coveo
What does Coveo do?
We are a relevance platform. Our whole focus is on driving relevant products and associated content for shoppers.
For every interaction a person has throughout retail – interactions with staff, interactions with digital signage, interactions online, offline, anywhere – there is content that can help influence and engage them.
Relevance is all about providing a mechanism for selecting the right content at the right time, which ultimately is what drives higher margins, higher customer loyalty, lower customer service costs – hence, maximizing profits.
This can be in a support context where someone is looking for help, it may be navigation structure, it might be recommendations – all of these micro moments where content or a product need to be selected.
Our platform's AI takes all sorts of signals from a customer's behaviour on the website – from searches to what they click on to what is added or removed from their basket – and uses those to influence what content the customer sees in real-time.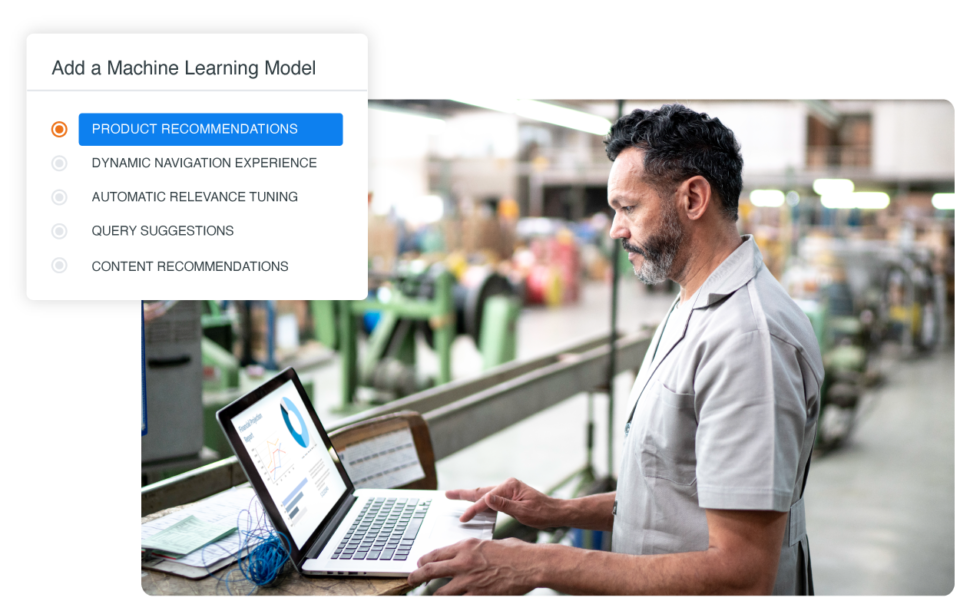 We're able to look at millions and millions of pieces of content and provide the right level of information to help guide the user to a purchase. For example, we might recommend a YouTube video about the product, or reviews, or a piece of documentation, or a cross sell opportunity.
Some of our customers have seen margin growth of upwards of 50% on their online properties, and double digits in revenue growth. And it's all down to the power of providing relevant content.
Does the shopper need to be logged-in for relevance to work?
Companies that require customers to log-in such as Amazon and Netflix have a lot of first party data about who their customers are.
Whereas other companies have a lot less data because the overwhelming majority of their customers aren't logged in, or they're on an iPhone one day and a desktop another etc. If someone's not logged in, the personalization challenge changes.
Our whole system has been developed around the premise that most people are not logged in when they shop with a retailer. As such, we've developed personalization-as-you-go, a session-based analysis that allows us to predict very accurately a user's intent in real time. So if someone's likely to buy, we don't necessarily have to show discounts at that point, whereas if someone is on the fence, we can look at driving more cross sell.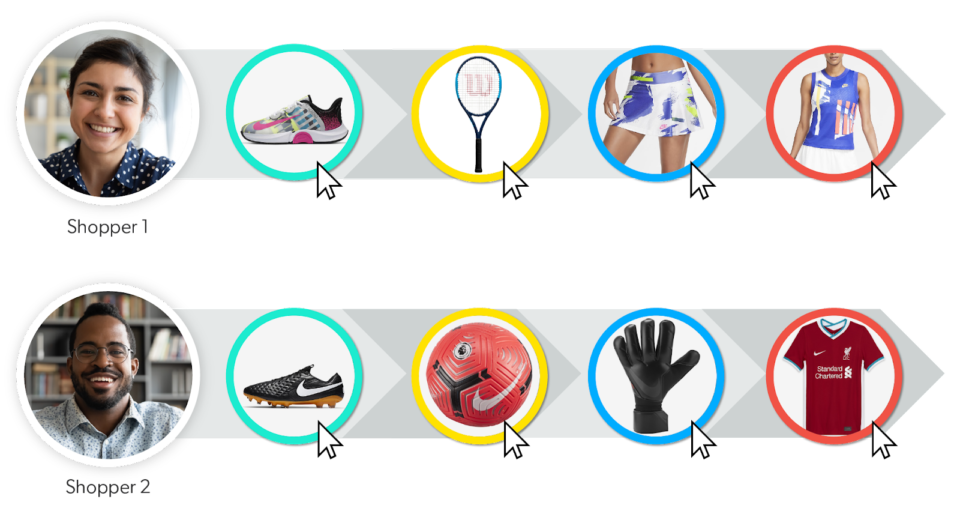 Personalization-as-you-go uses session-based signals data to determine intent in real time.
The other thing is that logged-in data doesn't necessarily always provide value. A person's purpose for going into a retailer, especially a multi brand retailer, can vary quite a bit. Looking at logged-in data can help understand price sensitivity, brand, fidelity and things like that, but it doesn't necessarily show the future.
Can your system gather more information from the store or share it in a store?
Absolutely.
Relevance does not know any boundaries. Where there's digital information and people consuming it, relevance has a role to play.
The store is a very effective way to bring customers in and continue to reinforce the brand that retailers have. And shoppers want to buy online and pickup in store. So retailers need to make sure that the digital experience is as good as it can be to complement that. We're the fibre that knits those together.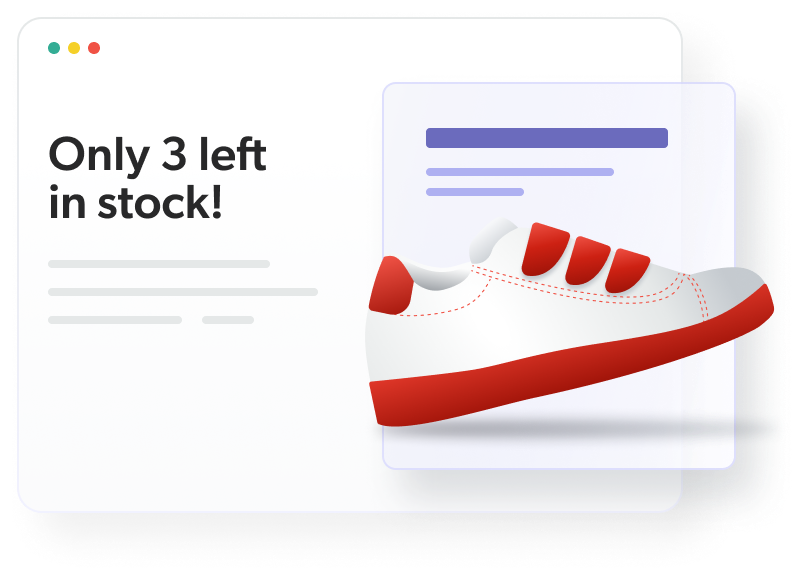 Retail leaders are absolutely doing this. And I certainly would encourage anyone who's not thinking about it that way to start doing so.
We have a client that is looking at sunsetting a lot of their legacy systems in their storefront and having all of their 2,000+ frontline people using digital tablets and laptops. At the same time everybody will use the same system powered by Coveo, which helps to drive relevance from the store.
The associate can go in and do a search on relevance to see other information which may be different to what the general public sees.
The other thing coming out of the pandemic is a shortage of workers. So it makes sense that rather than trying to flag an associate who may be overloaded, shoppers can take out a mobile device and navigate finding products, finding inventory levels, finding items and reviews about a particular product, while in the store experience. This is a case where we go in and inject the relevant information into every step along the way.
What would you say is the biggest gap between a traditional retailer who offers e-commerce and the Amazon experience?
Amazon is very good at the last mile. They've spent a lot of time on logistics and building that. There's no question that relevance is also something that Amazon does very well.
If you think about the Amazon experience, the primary interface is search. You type in a box, you find information and then they use recommendation as a way to boost what they sell. I've heard it said that upwards of 35 to 38% of their entire revenue is based on the power of recommendations.
However, I also believe that Amazon can be vulnerable.
The coronavirus pandemic saw e-commerce grow in leaps and bounds. It took what might have been a 10 year rate of growth and compressed it into six or seven months.
The interesting part is that Amazon's market share did not grow. They grew in terms of revenue but their market share didn't, unlike other retailers who had buy online, pick up in store or stores that were open.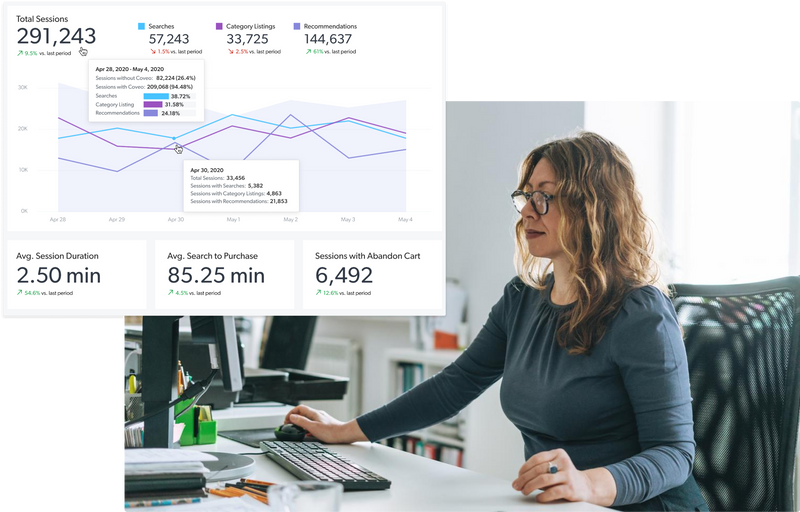 Retailers have the advantage of being able to focus on the experience, and really curate their assortment. They can also decrease the gap by using the same sort of technology that Amazon does.
In our ecommerce tech executive report, we have found that there is a mistrust of AI. Some of the findings we've had are that companies know that machine learning is the next best thing, but they don't have the expertise.
It's not an issue of understanding that they need to do it, but I think AI needs to be demystified. What does it really mean? What does it mean to implement that? There's always that adoption cycle and what retailers need is a partner who understands it, has experience in the sector, and can apply it in a meaningful way.
This is where Coveo comes in. We get around the fact that they don't have billions of transaction volume data. They don't have to have a 40,000 person strong R&D department. We plug those gaps with AI to the benefit of the retailer.
Search is often broken. We can fix it very quickly. It's an understated problem in the sense that the impact of fixing search can be significant because search is the first part for many customers. If they see irrelevant results, they bounce back to Google where Amazon buys the AdWords and pulls the customer into the Amazon web.
The other benefit is that if a retailer can increase their conversion rate, they are more competitive in bidding for AdWords, which can help them maintain more market share. If you bear in mind that an enormous amount of search traffic comes from Google and that Amazon bids for a lot of keywords, retailers that get relevancy right can be a lot more competitive in customer acquisition.
Do you think Amazon is here to stay? Do you think its position is actually up for grabs?
Anyone can be toppled. There's no question of that.
I look at it the other way – Amazon in one form or another is definitely here to stay. And they can't be ignored.
But the rest of retail isn't dead. Retailers need to take a playbook and say 'okay, where are we really strong? Where can we go in and make certain that our experiences are better?'
Amazon doesn't set the bar – they are the bar. Being able to go beyond that requires retailers to be true to themselves and understand their customers.
For retailers coming into the relevance world, it's really imperative that they look at how to compete intelligently with the likes of Amazon and other big names with hundreds or thousands of data scientists.
They need to look at different ways to understand their data and products, and use that to personalize with AI.
Want to know what search relevance could do for your business? Get in touch to meet with innovators like Coveo.