Tech
Ebay's wear time as a metric of buying intent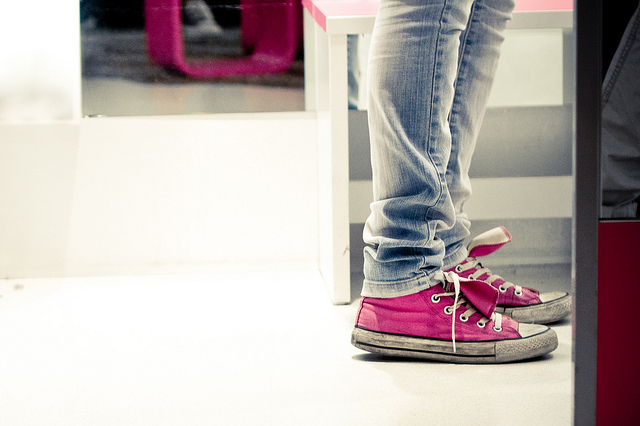 Image credit: Pimthida
What is eBay's wear time?
As CloudTags chart customer's browsing as a measure of their intent to buy, we were interested to see that eBay's "wear time as a metric of buying intent" was patented earlier this year – another subtle method of looking at the way at customer moves around a store – specifically the fitting room – can suggest an interest in purchasing.
The patent suggests monitoring the amount of time an individual wears a particular garment while in a fitting room of a store, and the determining the individual's interest level in purchasing the garment based on the amount of time the individual wears the garment.
How could this work?
RFID tags could be used to identify items in the store; the customer could be identified as they enter the changing room. Determining that an individual is wearing the garment may be based on a signal produced by an RFID tag affixed to the garment, and another RFID tag associated with the individual, for example, one embedded in a wearable device. Alternatively image recognition tech could be used to identify that a customer is wearing the garment.
Predefined interest levels – "not interested," "interested," "very interested" – could be mapped to a corresponding time range and used to suggest the interest level of the individual.
Why is this useful?
In conjunction with the shopper's data, this could help identify what garments are popular in certain demographics and different stores, as well as tracking links between purchases. It would help eBay get a richer understanding of the people who walked into a store, expressed an interest but – ultimately – decided not to buy at that moment.
It could also help enhance a personalised shopping for the customer. It could generate an offer for the individual based on their interest level, such as a discount off the garment. Knowing that these customers have expressed some interest in the item, this information can be used to suggest alternative options, or future purchases to the consumer.
What do you think of eBay's wear time idea? Cool, or slightly creepy? While it's certainly a clever way of exploring a customer's intent to buy, the retailer still needs to use that data to figure out the most effective and unobtrusive way of turning that intent into purchase.