Webinar
Free AI & CX Webinar – Save Your Spot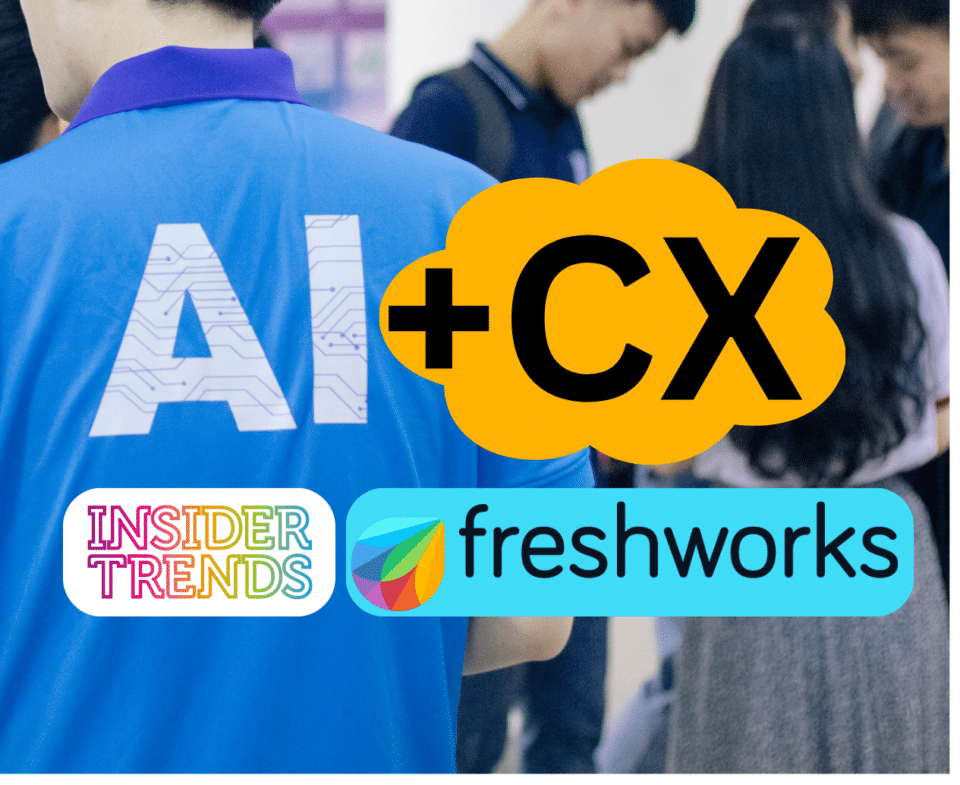 You've heard the AI hype. But do you really understand what AI can do for your retail business?
What if we said that in the Wild West of omnichannel retail, artificial intelligence could be the way to bridge the gaps in your customer experience?
In partnership with Freshworks, this free webinar will explore the weak points in the online customer experience and how AI can help to build better customer relationships, increase personalisation, and support staff – without turning the customer experience into a robotic process.
We'll also be launching our partner report – Can AI Bridge the CX Gap? – which offers a deeper look into some of the issues plaguing today's customer experience and how artificial intelligence can help retailers solve these.
Everyone who attends the webinar will receive a copy of the report automatically.
We recommend you join us live for the chance to get your questions answered, but if you're unable to make it the webinar will be recorded and sent to everyone who has registered, so make sure you sign-up below.
Spaces are limited – register now to save your spot!
Speakers:
Jack Stratten, Head of Trends at Insider Trends
Jack is a highly experienced retail trends speaker, writer and researcher who's worked with Insider Trends since its inception. An in-demand retail speaker, Jack has delivered public and private presentations and keynotes to audiences worldwide, from seminars of 20 people to events attended by thousands. His presentation topics cover all aspects of retail, from stores and supply chains to omnichannel and sustainability.

Jack has delivered presentations, retail safaris and workshops to blue-chip brands including Nike, Puig, Ikea, Shell, Aggregate Industries, Galeries Lafayette, Marks & Spencer, Jaguar Land Rover, Diageo, Unibail Rodamco Westfield, Nespresso, Microsoft, Twilio and LVMH.
Jack has been selected as one of RETHINK Retail's Top Retail Influencers of 2023, a group of the most influential and innovative thought leaders making an impact in the retail industry.
Tanvi Gupta, Outbound Product Manager at Freshworks
Freshworks makes easy-to-use business software. They are a leading provider of modern SaaS solutions that solve multiple, complex business problems.

Based out of Berlin, Tanvi works with customers across the EU and UK markets. With a background in solutions engineering and product management, Tanvi is an expert in customer experience.
She works closely with Freshworks' clients and sales teams to drive CX product enhancements and inform future product development decisions.