London
The Best New Store Openings in London – February 2023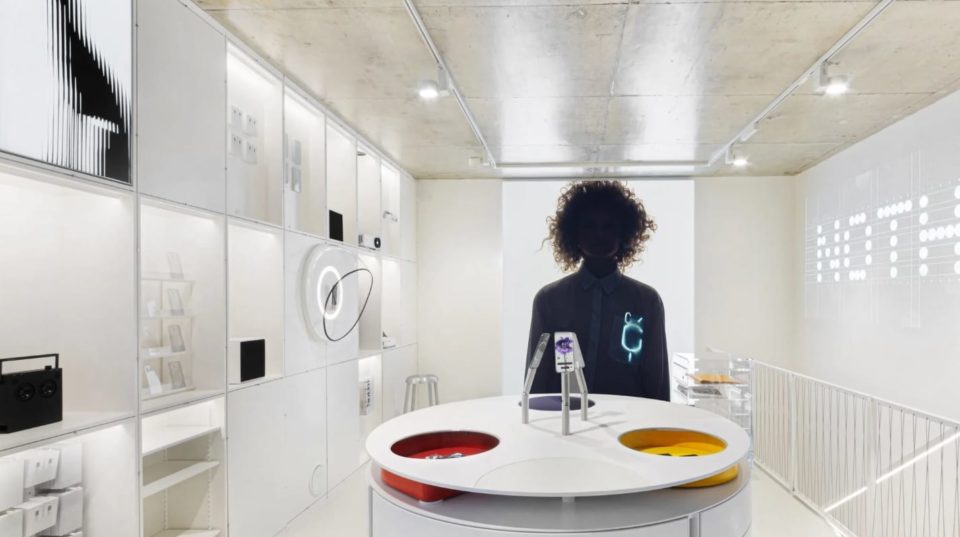 London has always been the place for retail brands to test out new concepts and design ideas to grab the attention of the mix of fast-paced city dwellers and out-of-town visitors.
Our crop of new stores this month are connecting with local communities and making their spaces a hub, where customers can not only shop but take part in events and activities designed to immerse themselves more deeply with the brand. We have also found a special charity pop-up happening this month targeted to an environmentally conscious Gen Z audience.
Read on for the best new stores we found in London this month.
Nothing, Soho
Trendy new tech brand Nothing has launched its first bricks-and-mortar store, after the enormous success of its products Phone (1) and Ear (stick). The new store has a boutique feel, designed to be welcoming to those already part of the Nothing community as well as those new to the brand.
The store houses Nothing's existing product range, plus spare parts and official merchandise. These sit alongside specially chosen collections from fashion and design brands, and audio inventions from Teenage Engineering.
On the wall there is a specially-designed 4,000 flip-dot system that can be programmed to display different graphics. A neat touch is the official store helpline in the form of a transparent phone booth containing Nothing's Phone (1).
Nothing hopes to host events in future, such as product launches, workshops and other activities for the community and public.
Keune, Holborn
Keune, the haircare brand, has an attention-grabbing flagship store at the former Royal Mail Post Building in Holborn. The House of Keune is a collaborative space between Keune and Bloom Lifestyle salons.
Designed by Barber, the space includes large windows with coloured displays that catch the light and bathe the store in different colours throughout the day.
The large, two-storey site provides a space for product launches, special events, a café, and dedicated training area for stylists. Keune wants to demonstrate its long history and experience of hair colouring, seeing the space as a hub for expertise. Meanwhile, hairstylists Bloom offer haircuts, colours and styling to customers.
On (Running), Regent Street
Swiss running brand On has opened its first store in London. The design aims to emulate the experience of running in London, using natural materials for the floor and walls. Tech features heavily, from the CloudTec technology within the footwear itself, to the interactive elements in- store.
When entering the store, the customer is greeted with the latest tech and innovative designs which they can view at interactive displays. The top floor contains outdoor clothing and footwear for a variety of terrains and uses, and in an array of sizes and styles.
The Magic Wall ensures that shoppers have the correct running shoe for their stride by using gait analysis. And on the lower ground floor, there is a space for the running community to gather for talks, events and working out.
Charity Super.Mkt, Brent Cross
A huge collaboration from a group of well-known UK charities has culminated in a special pop-up store called Charity Super.Mkt. Traid, Cancer Research UK, Marie Curie, and Shelter are among the charities taking part.
It's significant because this is the first time that national and local charities have collaborated on a space like this.
The pop-up will be hosted at a former Topshop site until 12 March and will allow visitors to both donate and buy clothes. The charities are hoping to appeal to a younger customer who is more environmentally conscious and thinking about the circular economy.
Space NK, Westfield London
Beauty brand Space NK has expanded its Westfield London site to add more immersive features to the store. The space is designed to be customer-focused, offering more products and innovative experiences.
Customers can test and try out new beauty looks and a variety of brands at the make-up table, or visit the dedicated perfume area to explore new fragrances. Trained therapists will be on hand for shoppers who want beauty treatments, such as facials.
Sustainability also makes an appearance, with refill and recycling stations for hand and body products, and used packaging disposal.
BSTN, Brixton
BSTN, the German sportswear brand, has launched its first international flagship in Brixton, with a store created by designers Sunst Studio. The space combines modern and retro touches with concrete and steel, but also local art from the community, including calligraphy and handmade plaques.
As well as the bespoke footwear and streetwear the brand is known for, there is a space on the upper floor, B-Hive, for the community. BSTN hopes to engage with local residents and sneaker enthusiasts with its panel events, workshops and other activities.
Visit inspirational stores like these on your own London retail trend tour. Talk to the team now about your biggest challenges and how we can help.