Brand Focus
Free retail digital transformation workshops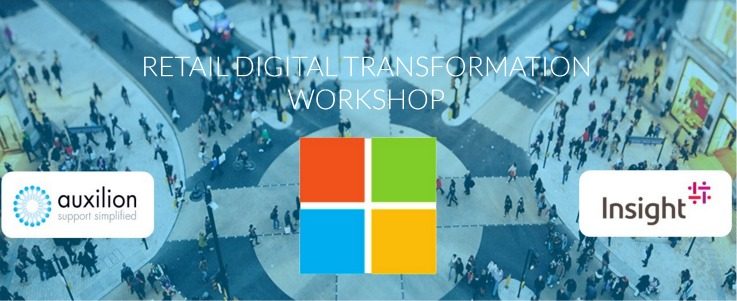 Feeling lost when it comes to digital? Curious about how new technologies could benefit your business? Our Head of Trends Cate Trotter has teamed up with digital transformation company Auxilion to offer free retail digital transformation workshops that will help you navigate these developments.

If you're a Head of IT, Chief Information Officer, Chief Experience Officer or CEO working in UK retail then these workshops are for you. Delivered in partnership with Microsoft and Insight, the free workshops take place in Sheffield (5th April) and London (6th April) next month.

The sessions will see Cate present her vision for the future of retail, drawing on insights into the latest trends and examples of innovative ideas being utilised by world-leading stores and brands.

Auxilion will also present real-life examples of retailers which have transformed their business operations using cloud and digital technologies.

The workshops are free to senior retail executives and consultants, but places are limited so secure yours now by registering at: http://www.auxilion.com/retail-digital-transformation-workshop

Get in touch for more information.
Sheffield – 5th April, 9:30 am
Insight Offices, The Technology Building, Insight Campus, 9 Terry St, Sheffield S9 2BU
London – 6th April, 9:30am
Insight Offices, 1 Harefield Rd, Uxbridge UB8 1PH