Strategy
40 Game-changing Metaverse Retail Concepts
by Jack Stratten
February 23, 2022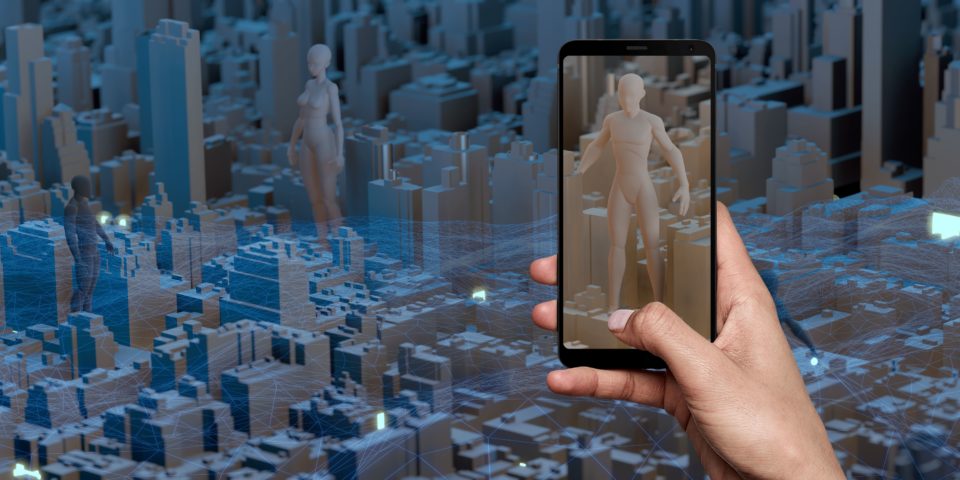 The metaverse isn't a thing of the future – it's already moving retail beyond the physical restraints of reality.
Immersive experiences offer unique ways to engage with a younger, wider audience, helping brands stay engaged and relevant. The merging of the physical and digital world enables brands to contextualise brand awareness and craft memorable customer experiences.
Many of the world's biggest brands are already engaging with the metaverse, through NFTs (non-fungible tokens), virtual stores and digital items for avatars. The possibilities are endless.
We've scoured many virtual worlds for the 40 must-see metaverse concepts re-defining retail.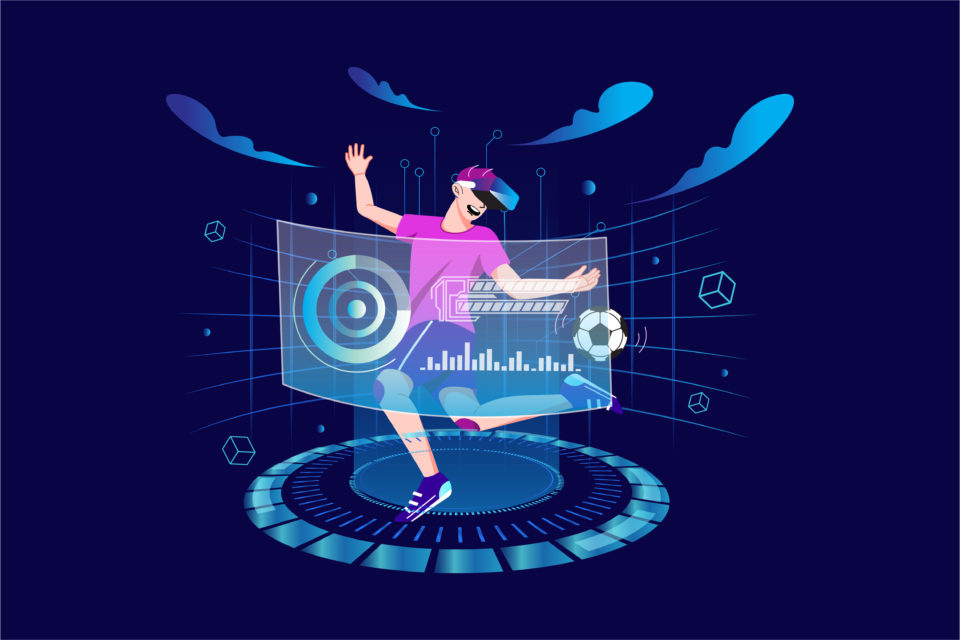 1. Nike (Nikeland)
A great example of virtual world building came courtesy of Nike's 'Nikeland'. A virtual experience inside gaming platform Roblox, Nikeland's fields and arenas are inspired by the brand's real life headquarters.
In keeping with the theme of creativity, players are invited to play a range of mini-games including "the floor is lava", before designing their own games with Nike's tool kit.
A digital showroom lets you buy classics like the Air Force, as well as new product drops, to dress your avatar in. Through gauging consumer interest in new products, this space is an ideal testing ground to see what will translate to real world sales.
In the future, the virtual space will be more closely integrated and have in-play moments that emulate global sporting events, such as The World Cup.
Notably, Nike recently used augmented reality to bring its virtual experience to life at its NYC House of Innovation (HOI) store.
2. Vans (Vans World)
Last year, iconic streetwear brand Vans joined with Roblox to create 'Vans World', a metaverse playground with interactive skateboarding at its centre.
This 3D space is the first step into the metaverse for the brand, which is the first to combine skateboarding, gaming and fashion in a virtual space. Members of Vans' fandom can dress up an avatar and customise skateboards before practising their tricks. Special features include free items of the day.
Paying homage to skate culture, Vans was inspired by real world locations including London's House of Vans.
3. Louis Vuitton (Louis the Game)
Louis Vuitton turned to the metaverse to throw a 200th birthday party worthy of a global luxury fashion house.
Its video game, Louis the Game, sees you travel through six worlds to collect 200 candles. Each candle unlocks an informative postcard that reveals treasured stories from the brand's heritage and notes on modern innovations. It's a fun way to introduce brand heritage to a new generation.
We loved the way the company reimagined its iconic monogram into a playable mascot that you can customise using monogram prints and colorways.
Exclusive to the gameplay were 30 embedded, collectible NFTs, some of which were designed by artist Beeple, whose digital collage sold as an NFT at a Christie's auction for $69.3 million.
4. Sk-II (SK-II City)
This P&G owned skincare brand was one of the first to create a virtual city for its customers to enjoy. SK-II City is a hyper-realistic branded world inspired by Japanese landmarks, Tokyo's hyper-urbanity and the video game SimCity.
The focus of the brand experience is a communal movie where viewers can enjoy the 'VS' Series, a collection of six animated films based on the real-life experiences of six female Olympic athletes. Fancy a backstage tour? Then step across the street for exclusive behind the scene content.
Additional mini games give fans the chance to earn badges and a SK-II Mall is in the works. It's clear that creating meaningful and entertaining experiences is the priority here.
5. Gucci (Gucci Garden)
Last May, Gucci entered the metaverse with a two-week virtual art-installation via Roblox.
This multimedia experience was conceived as a virtual counterpart to a real-world installation called the Gucci Garden Archetypes, which was taking place in Florence, Italy.
The space was divided into a series of themed rooms, inspired by previous advertising campaign sets. A range of limited edition, collectible accessories were hidden in this virtual Gucci Garden, including a Queen Bee Dionysus' bag that later sold for more than the physical bag.
Gucci has previously designed an exclusive digital pair of sneakers called The Gucci Virtual 25 that are worn in augmented reality (AR) or used in partnered apps like Roblox and VRChat.
These are great examples of how brands are building awareness among a consumer group too young to traditionally engage with luxury.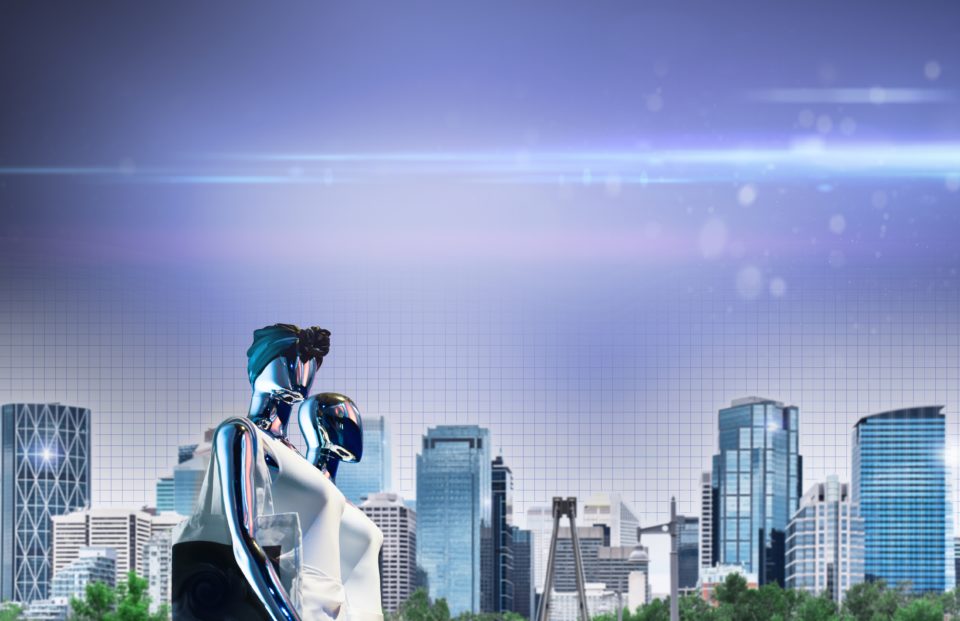 6 .Hyundai (Hyundai Mobility Adventure)
Hyundai clearly focused on customer experience with its shared virtual space "Hyundai Mobility Adventure".
Launched on Roblox, participants moved between five zones. As avatars, you could meet and communicate with others, while playing games and role-playing to accomplish various tasks. This space helped familiarise new and existing customers with Hyundai Motor's products and future mobility solutions.
What's really cool is an open beta service was open to users before the official location was launched. Users could submit feedback via various channels, which was reviewed and incorporated into the virtual experience. This is a great example of customer feedback being interwoven with virtual experiences.
7. Dyson (Dyson Demo VR)
Dyson is mixing the metaverse with home commerce to enhance the consumer experience.
With its Dyson Demo VR, potential buyers can use Oculus headsets to interact with haircare appliances. This virtual reality showroom makes use of the same technology used by engineers in the prototyping and testing phases.
VR gives consumers the opportunity for a more in-depth experience compared to a standard website. In the future, Dyson plans to incorporate more e-commerce solutions and enable consumers to talk with real salespeople. Dyson will also expand the experience to include its vacuum cleaners and other products.
8. Balenciaga (Afterworld: The Edge of Tomorrow)
Balenciaga teamed up with Epic Games to showcase its Fall 21 collection in an immersive video game, Afterworld: The Edge of Tomorrow.
Featuring five different zones, players were taken on a journey from a post-apocalyptic Balenciaga store to an enchanted forest. Along the way, avatars displayed meticulously detailed renditions of the brand's runway collection. Balenciaga went as far as launching a special site for this event.
Balenciaga also teamed up with Epic Games and Unreal Engine to create outfits on popular video game Fortnite. Four popular characters were decked out in Balenciaga outfits and accessories, which could be purchased in a virtual store.
We love that user-generated content was included on an in-game billboard to create a real-time community lookbook. A limited line of physical apparel meant these designs could be enjoyed in the real world.
The brand is by no means slowing down; instead it's opening a specialised business unit to explore the future of commerce and marketing in the metaverse. It will be interesting to see if other companies do the same.
9. P&G (BeautySPHERE)
P&G Beauty made its metaverse debut at the Consumer Electronics Show with BeautySPHERE, a virtual storytelling world.
This experiential space combines gamified challenges, immersive storytelling and livestream panel discussions. Anyone with a desktop computer can interact with the company's portfolio of brands and learn more about Responsible Beauty, its purpose-driven platform.
Tapping into consumers' desire for transparency and sustainability, P&G has created a virtual Royal Botanic Gardens, Kew. Virtual visitors can learn how it partners with the scientific organisation for its Herbal Essences bio:renew products.
A nice touch is that for every journey completed, a real tree is planted in Veracruz, Mexico, as part of reforestation efforts. By adopting this format, P&G shows that purpose-driven efforts can bridge the virtual and real worlds.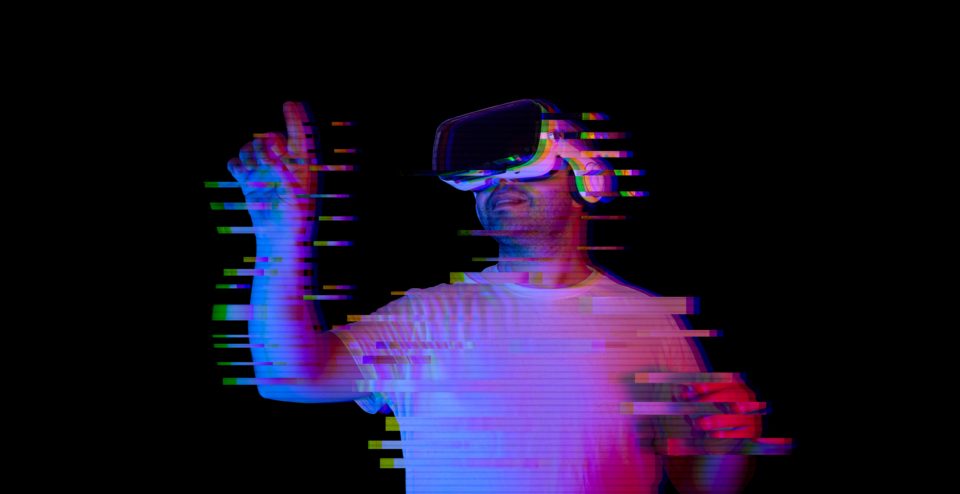 10. Forever 21 (Forever 21 Shop City)
In Forever 21's virtual world "Forever 21 Shop City", you don't just buy virtual garments. Instead you manage your own personal virtual store.
Inspired by real life, you can carry out a number of retail tasks including selling, hiring staff, helping customers, managing stock inventory and customising your store's interior.
The aim is to rise up the leaderboard and become the top shop. This is a great way of adding competition to brand interaction.
11. Adidas
Sportswear giant Adidas chose NFTs to be its vehicle into the metaverse. One of the most interesting approaches, lifestyle label Adidas Originals teamed up with Bored Ape Yacht Club, gmoney and the Punks Comic creators to develop the NFTs.
What is particularly exciting is that buyers can also purchase matching physical clothing, including a hoodie and the tracksuit, worn by Adidas's own Bored Ape.
The NFTs give owners access to upcoming digital experiences, virtual wearables and will act as access tokens to Adiverse, the plot of virtual land inside The Sandbox, which Adidas has just acquired. When launched, this virtual world will offer exclusive experiences and virtual merch.
12. Clinique (Meta Opimist)
Clinique is the first Estee Lauder brand to offer NFTs. In a fresh and unique approach, Clinique used its NFTs as a reward for brand loyalty. Shoppers who are subscribed to its Smart Rewards programme had the chance to win one of three editions of an NFT and free products for 10 years.
What we really like is that the NFT titled "Meta Optimist" was inspired by some of the brand's most iconic products, Almost Lipstick Black Honey and Moisture Surge 100h Moisturiser.
Eligible entrants were asked to post a video or photo on Instagram, TikTok or Twitter to enter. This is a great example of a more purposeful approach to NFTs and shows how they can be combined with a loyalty scheme.
13. Tumi
Tumi is one of the first travel lifestyle stores to venture into the metaverse with a virtual store. Launched in time to debut its Spring 2021 collection, consumers enjoy 360- degree views of the luxury brand's latest styles.
Mini-games and shareable social photo moments ensure that consumers are immersed in the interactive storytelling.
An omnichannel approach has clearly been prioritised. Sales associates are easy to connect with and connected e-commerce websites ensure placing orders is quick to do.
Tumi's stores across Asia are also included in the approach: in-store kiosks connect consumers to the digital landscape for an enhanced offline experience. It's interesting to see an online and offline approach blending it this way.
14. Coach x Disney
Last year, Coach used a virtual experience to celebrate its Disney Mickey Mouse x Keith Haring Collection. Part gallery and part store, the digital pop-up featured a set path through five interactive rooms.
Each room displayed items, with 360-degree views and information, which were linked to the online store. A bonus room contained Instagram AR filters for user-generated content.
This virtual experience was extended with physical pop-ups across Asia, which featured the same visual motifs as the online space. Customers scanned a QR code to activate the Mickey Instagram filter, posting tagged selfies of themselves for the chance to win items from the collection. Every brand can focus on incorporating an omnichannel approach in this way.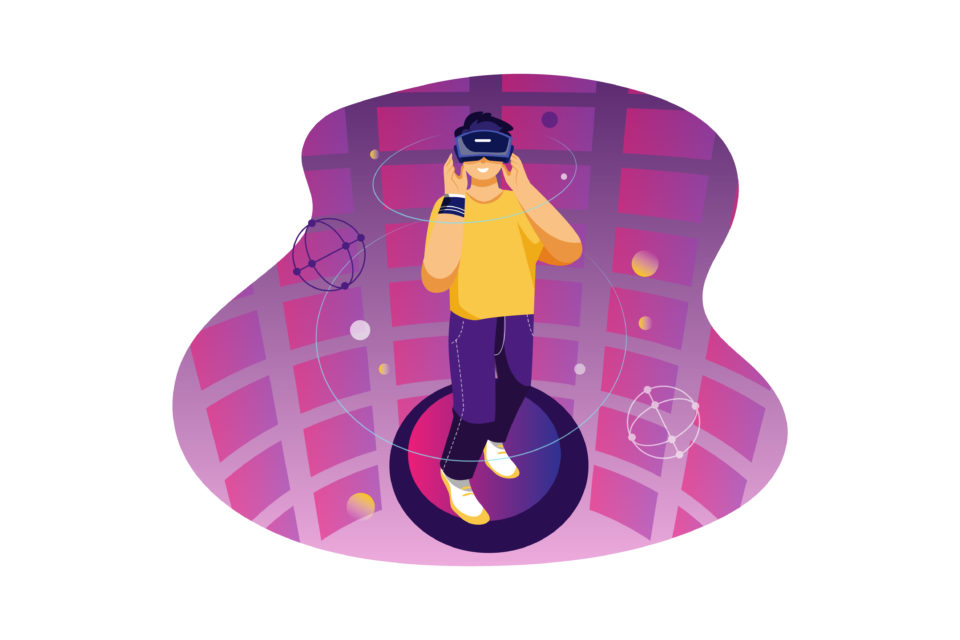 15. Moncler x Mytheresa
Mytheresa and Moncler made a product launch extra enticing with an experiential virtual pop-up. Customers were invited on a 360-degree virtual tour of Austria's Timmelsjoch Museum.
Once inside the museum, visitors could view the new Moncler collection, which was hanging virtually inside and purchase items directly from this online store. Other features included videos of the museum's alpine location and information about individual products.
16. Selfridges x Charlo Cohen x Pokemon ​​
High-end department store Selfridges teamed up with designer Charli Cohen to celebrate Pokemon's 25th anniversary. Together with Yahoo RYOT Lab, they launched Electric/City, an immersive virtual city inspired by global fashion capitals.
An exciting digital shopping experience, users could explore the space and shop for exclusive physical and digital garments that owners could wear in other virtual communities.
This experience was accessible via a phone or browser. An in-store pop-up also allowed shoppers to use AR to wander around the store and look for prizes.
17. Pangaia
Pangaia teamed with AnamXR to advertise its most game-changing material solution yet – the Flwrdwn puffer jackets, made with natural, sustainable down.
While roaming through a digital Antarctic landscape, consumers can examine virtual renditions of the jacket from multiple angles and easily access a product description. Users are smoothly redirected to Pangaia's e-commerce page through a simple 'Shop Now' button.
It's a great example of incorporating existing e-commerce features. There is also potential to add built in buy or add to a wishlist functions. It's an entertaining way of providing information about a new product to your audience.
18. Crown Royal (A Whole New World of Cocktails)
Another brand using gaming culture and a metaverse playground to reach and engage younger audiences is whisky brand Crown Royal.
The focus on tapping into youth culture is apparent here. The brand used 3D printing technology to create an immersive block party where virtual friends played video games and socialised with friends, all while enjoying Crown Royal's new ready-to-drink cocktails.
"A Whole New World of Cocktails" is a great example of experiential marketing that meets the need of its target consumer; in this case the desire for in-person gatherings.
This virtual approach also showed a smart response to potential production challenges caused by the pandemic.
19. Fendi
Fendi's New York flagship store is a marvel worthy of being enjoyed by fans regardless of whether they could make it to 57th Street. So, in an inclusive measure, the Italian luxury house made a virtual counterpart.
Brand loyalists could virtually experience the 6,000, two-floor flagship with a 360-degree view. A range of features including VIP rooms, live chat and the option to curate wishlists ensured the shopping experience was a dreamy one.
The luxury brand has also collaborated with Ledger, a global platform for cryptocurrencies and digital assets, on a range of crypto hardware wallet accessories.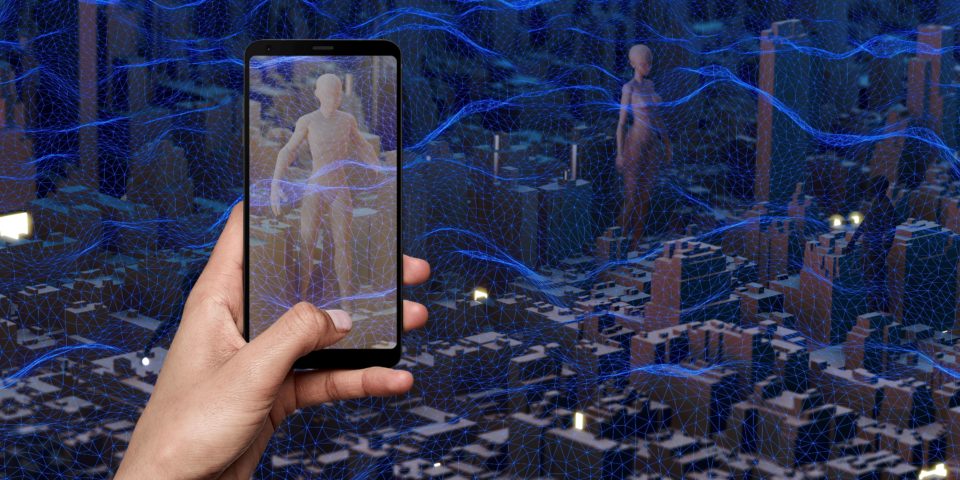 20. Virtual Harajuku
The city of Shibuya in Japan has expanded a virtual town project to include the neighbourhood of Harajuku.
Within this virtual space shoppers will be able to walk the streets of Harajuku via an avatar, experience live performances and visit fully shoppable retail spaces. This means that purchases they make virtually will then be delivered to them in the real world.
It's a great example of how offline retail is being transferred to online, but also how to capture and communicate the ethos and vibe of a particular shopping area.
21. Burberry
Luxury fashion house Burberry has combined its iconic prints with NFTs.
Last year, the brand joined with Tencet Designs to create clothes for a character in the Chinese online battle game Honor of Kings. The skins featured Burberry's iconic trench coat and tartan patterned clothing.
The brand has also partnered with Mythical Games to create a limited edition Blanko character called "Sharky B", who is clad in the brand's TB monogram print. This NFT can be bought and sold in the Blankos Block Party marketplace, making Burberry the first luxury brand to feature there.
What we really like is that ​Burberry also designed in-game NFT accessories, including a jetpack and pool shoes, which players can apply to their own Blanko.
22. Ralph Lauren (The Ralph Lauren Winter Escape)
Ralph Lauren made its debut in Roblox with snowy virtual world The Ralph Lauren Winter Escape.
A winter-themed digital experience, the Roblox community were invited to participate in virtual activities with friends such as ice-skating and grabbing a drink hot from Ralph's Coffee Truck.
After visiting a virtual store open 24/7, avatars could be decked out in an exclusive digital clothing collection, inspired by Ralph Lauren's Polo Sport line from the 1990s. New items were dropped on a weekly basis, including limited-edition items.
It was a great way to tap into younger audiences who wouldn't otherwise come into contact with the brand.
23. JW Anderson
London-based fashion brand JW Anderson capitalised on its viral Colourblock Patchwork Cardigan to create its own NFT. The crocheted sweater went viral on TikTok after Harry Styles wore it to a rehearsal last year. The brand partnered with xydrobe, a NFT collectible platform, to create a fully digitised copy of the cardigan. Each individual piece of yarn was crafted in 3D before weaving them together in a 300 hour long process.
Last December, the NFT was put up for auction. Proceeds from the sale were donated to akt, a charity supporting LGTBQ+ youth facing homelessness.
24. Machine-A
Last year, fashion boutique Machine-A launched its augmented reality store to help raise awareness of independent designers.
This initiative, a first for a luxury multi-brand retailer, was developed and funded by the Institute of Digital Fashion.
Set-up to coincide with London Fashion Week, this virtual store hosted collections of emerging designers. Mixing digital content and augmented reality, a QR code scan prompted a digital rendering of a sales floor where customers could explore the Autumn/Winter 2021 collections.
The QR code was embedded in fly-posters and billboards across London. This is a glimpse of how tech allows you to place the door to a store anywhere, creating opportunities to push retail into new environments.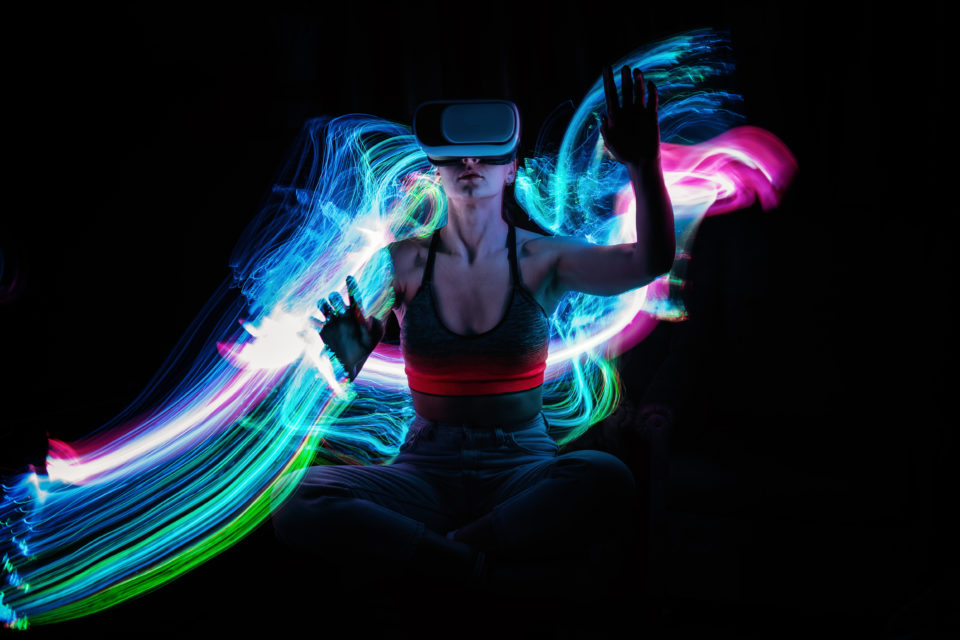 25. Coca Cola (The "Loot box")
Coca-Cola made its digital asset debut with four NFTs auctioned as a single "loot box".
This asset was created by Utah based start-up Tafi—a in the style of a pixelated version of Coke's classic 1956 vending machine. We love that Coca-Cola is blending new tech with its decades-long tradition of creating brand-related collectibles.
Profits from the auction were donated to the Special Olympics, of which Coke is a long-standing sponsor.
26. Lancome
We see a lot of opportunity for virtual flagship stores, like that created by high-end skincare brand Lancome, where consumers can access the flagship from the comfort of their own home.
With the help of live chatbots and hotspots, users are guided around the pop-up which focuses on the brand's Advanced Génifique Serum. As part of its #LiveYourStrength campaign, five immersive zones are available, Discover, Explore, Inspire, Live, and Shop.
Lancome isn't slowing down its virtual offerings; instead it's pioneering new virtual stores around the world using XR technology, together with ByondXR.
27. McDonald's (The McDonald's Hall of Zodiacs)
McDonald's celebrated the 2022 Lunar New Year with fans in the metaverse. The fast food chain teamed up with Opening Ceremony's co-founder Humberto Lan to create The McDonald's Hall of Zodiacs: 2022 Lunar New Year.
This exhibit of one-of-a-kind zodiac animal designs is hosted on virtual reality social platforms AltspaceVR and Spatial, where avatars receive horoscope readings in their year ahead. This virtual gallery is easily accessible through a desktop browser, the mobile app, or via your VR headset.
McDonald's has previously released NFTs and sponsored a virtual event held by OfflineTV.
28. Etsy (The Etsy House)
Created with The Boundary, a creative visualisation studio, The Etsy House was Etsy's first interactive, augmented reality experience.
Shoppers toured a sleek and stylish digital home decorated with curated items from the marketplace, including furniture, gifts and artwork. All items were presented with 360-degree imagery and were true-to-scale. Simply hovering over the products would make product information and a purchase link appear.
29. Charlotte Tilbury
Charlotte Tilbury plans to introduce a new metaverse feature where customers will be able to create avatars to walk around virtual stores.
For now, consumers can enjoy the brand's "shop with friends" feature. Four friends can video chat as they browse a virtual store experience. Simply share a link inviting your friends by text or email and navigate this digitised brick and mortar store individually or together.
We love the idea of trying to capture the feeling of shopping with friends in a virtual space.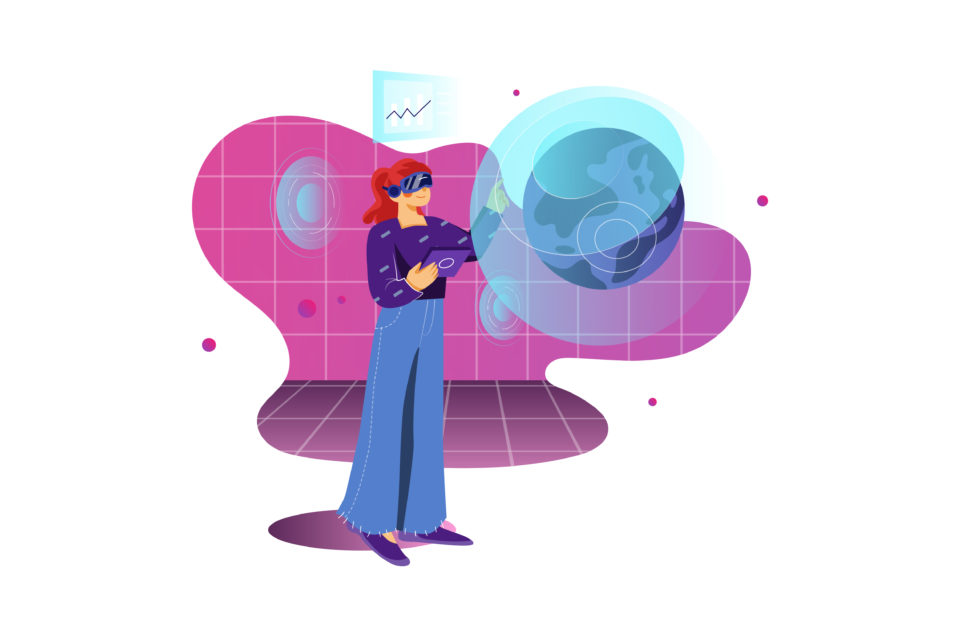 30. Samsung (The Samsung 837X shop)
Electronics giant Samsung is one of the biggest brands to take over land in Decentraland (a 3D virtual world browser-based platform) with The Samsung 837X shop.
During its brief takeover, Samsung created a virtual replica of its real-world shop situated at 837 Washington Street in New York City. Once inside the shop, a virtual guide would lead your avatar to three thematic rooms: a Connectivity Theatre, Sustainability Forest and Customization Stage with its own musical event.
31. IKEA
IKEA is using AR to show how its storage solutions make decluttering fun. The Swedish retailer joined with Snapchat to create an augmented reality "escape room".
Simply point your camera at an empty space and a cluttered 3D room appears. Drag and drop an IKEA item to eliminate the clutter, then click on the IKEA furniture in the room to learn more about it.
32. Ray-Ban (Ray-Ban Stories)
Ray-Ban's parent company Luxottica is encouraging its customers to craft their own virtual narratives with its smart glasses.
Created with Facebook, Ray-Ban Stories lets users capture and share images and 30-second videos, make phone calls and play music. The recorded content is stored on the app Facebook View.
Functionality and style haven't been compromised – the eyewear is based on three existing Ray-Ban styles and available as prescription glasses or sunglasses.
Currently limited in scale, these glasses do not overlay digital content on one's point of view, thus don't meet the criteria for augmented reality. However, with more tech firms, including Microsoft, planning to make their own models, it will be interesting to see how this tech develops.
33. Wendy's
In a very bold move, Wendy's used Fortnite to push forward an important brand message – it only uses fresh produce. When Fortnite introduced a new game mode called Food Fight, Wendy's saw an opportunity to create an avatar on Twitch and seamlessly drop into the game.
Its mission was to destroy the burger freezers used by Durr Burger, Fortnite's virtual burger joint. It was a clever marketing play to show how Wendy's doesn't use frozen beef.
The chain promoted its mission on Twitter and invited gamers to join. Gamers soon took on the mission in their own gameplay and turned it into user-generated content. It's a great approach focused on subtle advertising and shows how tech allows for new ways of customer interaction.
34. Lawson Convenience
Lawson Convenience is opening a virtual booth in Parareal Akihabara, a digital recreation of the otaku mecca. A selection of its most notable products will be displayed via photographs and 3-D models, alongside product desriptions.
The virtual Lawson lets avatars interact with three special experience areas. Online tasks and challenges enter you into a contest to win items from a real Lawson store. When you're finished playing, pour yourself a virtual cup of coffee with the virtual self-serve machine.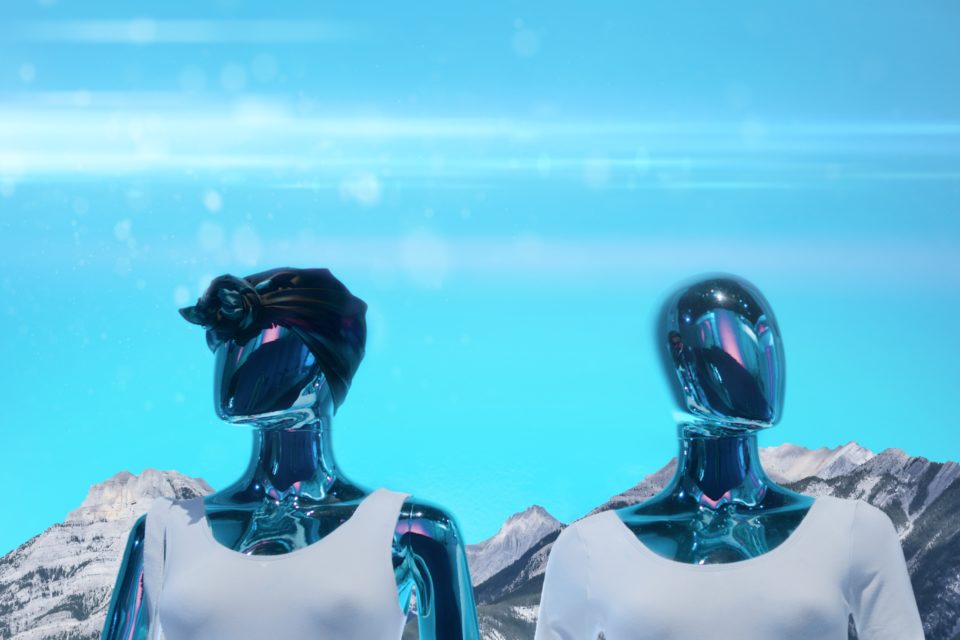 35. Miller Lite
Miller Lite combined the metaverse and the Super Bowl with a virtual bar.
Created in partnership with Decentraland, the bar gave patrons exclusive viewing of Miller Lite's "Big Game" ad. Miller Lite didn't actually appear on air during the game.
This was an innovative way for the brand to bypass Anheuser-Busch InBev's Super Bowl alcohol marketing exclusivity that began in 2010.
36. Lee Jeans
Lee Jeans launched its first virtual store, welcoming people to its European flagship from the comfort of their home. Green screen videos, pop-ups and clickable items promise a high degree of interaction.
The focus on storytelling is apparent here. Through clicking on a doll replica of the brand's historical mascot Buddy Lee, consumers can explore the history of the brand.
We're big fans of the virtual store's top floor, which is dedicated to the brand's sustainability platform "For a World That Works."
37. Pringles
Pringles used an NFT to introduce a virtual flavour CryptoCrisp. A piece of art created by Vasya Kolotusha, the NFT is an animated spinning golden Pringles can with Crypto-themed chips.
Only 50 versions of the "flavour" exist. It's a cool touch that all proceeds from sales will be going directly to the artist.
38. Hugo Boss
NFTs have played an important part in marketing the newly rebranded Hugo Boss.
In order to attract a newly defined consumer group, the fashion house has created five unique NFTs of BOSS x Russell Athletic collegiate jackets. Each NFT comes with a redeemable physical twin of each design and a wearable AR version.
In order to win, you must participate in the accompanying hashtag challenge on TikTok #Bossmoves. This campaign between BOSS and TikTok is the first of its kind for the brand.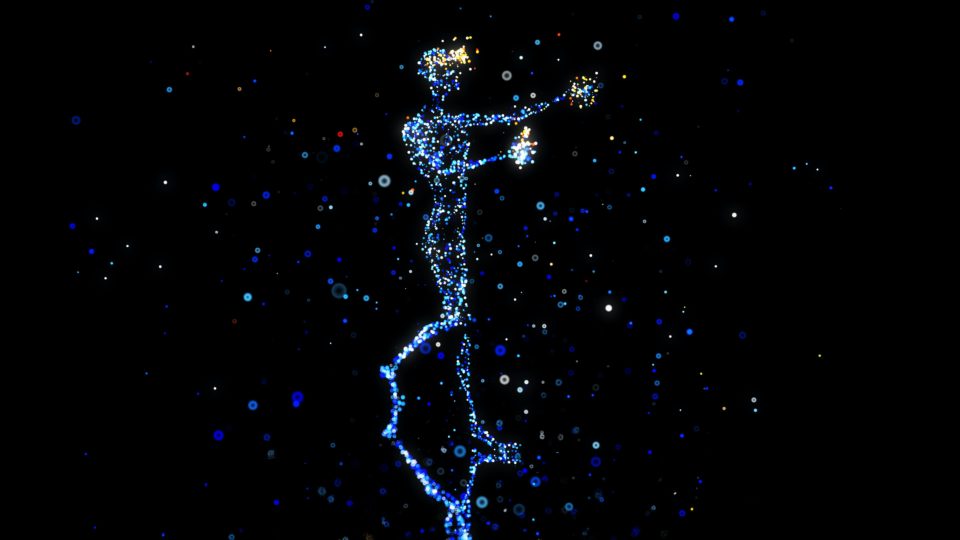 39. Campbell's (AmeriCANa )
Campbell's has launched 100 NFTs to commemorate the redesign of its classic labels.
Campbell's worked with artist Sophia Chang on the NFT collection, titled "AmeriCANa — Sophia Chang X Campbell's".
Along with a digital auction on the OpenSea platform, the brand will make most of the NFTs available through Ntwrk, the app that sells merchandise via livestreams. It's great to see an approach that seamlessly combines the metaverse and live streaming.
40. Les Mills (BODYCOMBAT VR)
Popular club Les Mills is taking fitness tech to a new frontier through launching its own virtual reality game.
An extension of an existing workout series, BODYCOMBAT VR lets players earn points for both technique and effort across a range of boxing and martial arts activities.
There are 25 training sessions set against surreal visual backdrops, including an intergalactic desert. Les Mills BODYCOMBAT directors Rachael Newsham and Dan Cohen provide coaching tips throughout the game.
Developed by studio Odder Labs, the experience is available on the Meta Quest platform.
Want to talk about how the metaverse could apply to your retail business? Book a chat today with one of our retail consultants and get started on creating the future.
Related Articles
Below are other articles from our blog that cover similar topics: