Retail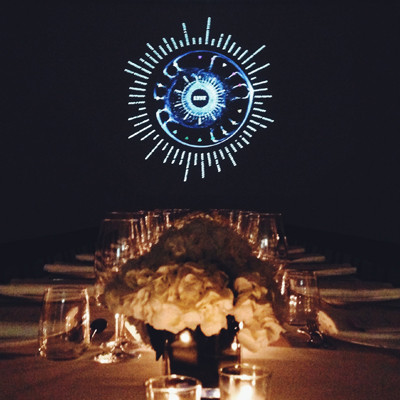 Holition is an award-winning digital creative agency, providing exciting new technologies to retailers. You might have heard of their magic mirrors in San Francisco's Uniqlo store, or their holographic fashion show for Dunhill. They opened up their office this week and I went along to have a nosey at some of the most exciting and innovative retail technologies in the world.
Holition prioritises the customer experience for every commission, which means that simplicity is key. In the safety of our homes, we can learn how to use technology by making mistakes and figuring our way through – apps rarely come with an instruction manual. But to ask someone to risk making mistakes in a public retail setting is trickier, so Holition develop streamlined technology that is easy to use. The magic mirror they developed with Moët & Chandon, for example, is simple but effective. Audiences at Wimbledon and the British Independent Film Awards were thrilled when they shook a replica bottle of champagne in front of the mirror, and watched it spray everywhere. By making it easy for those audiences to share videos of their Moet moment to Facebook, Holition increased Moët's brand exposure. They also reached a consumer base that might not otherwise consider buying Moët.
Similarly, a project for exclusive diamond retailer Forevermark allows people to try their jewels on for size with an augmented reality screen. With luxury brands, and particularly jewellers, there are a lot of barriers for consumers to feel comfortable enough to connect with the brand. Like releasing diffusion and cosmetics lines, technology can be a great tool to allow luxury brands to reach a wider audience.
Another exciting digital screen developed by Holition was for Louis Vuitton. The screen combines the digital with the physical, as the content responds to luxurious leather box pointers. Simple and playful, the screen allows you to customise your own items and then to email your choices to yourself (or as a hint to someone else!) You can also watch beautiful videos of the making of each item; telling the story behind the product and giving a sense of why it's worth paying more for luxury.
The two most immediately eye-catching displays at Holition were projections. The first, a big data visualisation projection developed for Lyst, shows live information on what consumers are buying. As well as clearly conveying purchasing patterns, it defies all the odds by proving that data can be beautiful. The second is a supersized Lacoste trainer brought to life with shifting 3D projection mapping. Developed to celebrate the revival of their iconic Éclair sneaker, the display is completely mesmeric.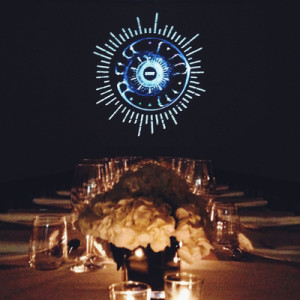 Although Holition normally work from commissions with luxury brands, they have developed their first 'product' to sell to cosmetics companies. Their augmented reality magic mirror app, Face, allows customers to try on an infinite combination of make up choices without looking like Dame Edna. It can also give suggestions of the products and palettes most suitable for the customer, making it functional as well as fun. The quality, rendering and tracking are incredible, and Holition claim it's the first truly scaleable AR app. It's been adapted for an exhibition on Alexander McQueen's catwalk makeup looks, to transpose his dramatic designs on to your face without hours in the makeup chair.
As part of a government funded Innovate UK initiative, Holition now mentors spherical projection company Pufferfish. They make 3D volumetric displays with unique touch interfaces. As well as for retailers, these Pufferspheres are being used by museums, banks and bands as eye-catching displays.
At Holition it's clear that the ideas lead the tech. They think closely around the brand's needs and the customer experience, to develop beautiful, subtle technology that isn't bursting with wires or screens. This style of integrated, user-friendly and awe-inspiring technology will hopefully be playing a big role in the future of retail.