Retail
How are these 14 innovative retailers tackling omnichannel?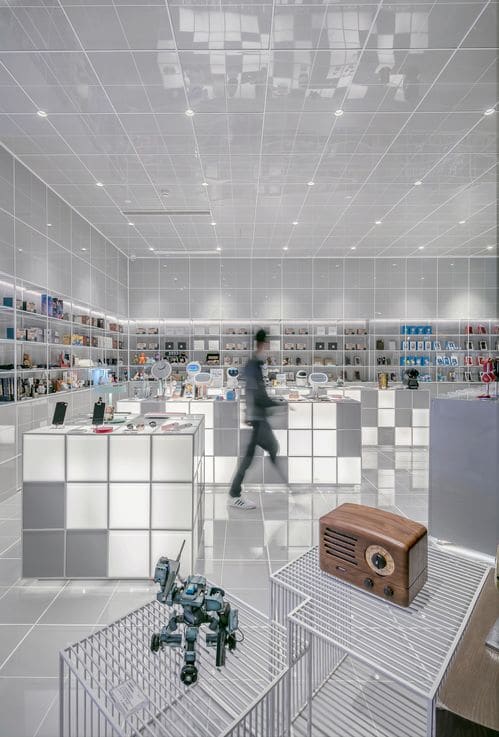 Omnichannel retail is all about utilising and optimising a range of different sales and marketing channels with the ultimate aim of improving customer experience. At its best, omnichannel commerce gives customers a 360 degree shopping experience, connecting what they do at every point of contact with a retailer.
A recent Harvard Business Review survey found that 73% of today's buyers use multiple channels to search and spend. So when all these channels are connected and play to their respective strengths, omnichannel retailing really pays off.
Here are 14 retailers doing fantastic things in the fast-paced world of omnichannel commerce:
1. Freshippo
Alibaba, an ecommerce giant, runs this pioneering new grocery chain in China.
Its mobile app allows shoppers to scan any item in store and see product details and associated information such as recipes. Customers can check out and pay digitally through the same app, and schedule deliveries rather than wait in line.
The stores also double up as distribution centres for local deliveries. Being part of the Alibaba delivery network means a free 30-minute delivery within a 3km radius.
More significantly, Freshippo captures data to predict customer demand. Managing stock in this data-driven manner ensures items are rarely out of stock, and waste is reduced.
Freshippo, through omnichannel ingenuity, has now become known for always having the freshest stock – and this is a brilliant example of multiple channels working together in harmony to improve customer experience.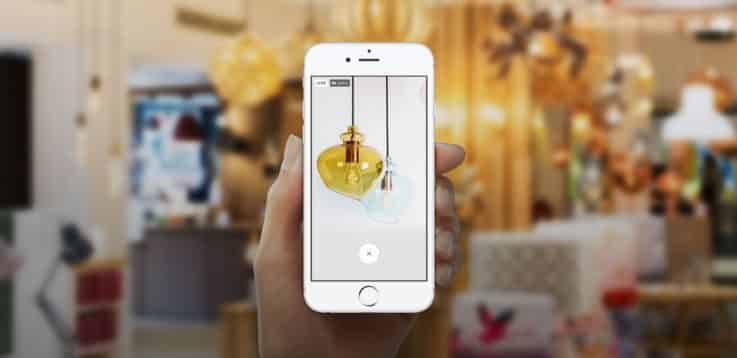 2. Heal's
A new innovation in the way furniture store Heal's links online and offline could hold an important clue for the future of retail.
Heal's has teamed up with Hero, a technology provider that ingeniously connects online shoppers with in-store staff.
With the Hero App on their smartphones and tablets, Heal's staff are contactable via live chat or video calls – giving online shoppers an opportunity to access real-life expertise. They can ask a staff member to display or test a particular item, or simply ask questions not answered on the website.
Fascinatingly, Hero have stated that their app is not only increasing conversions online, but driving traffic to physical stores. That's why we rate this innovation so highly.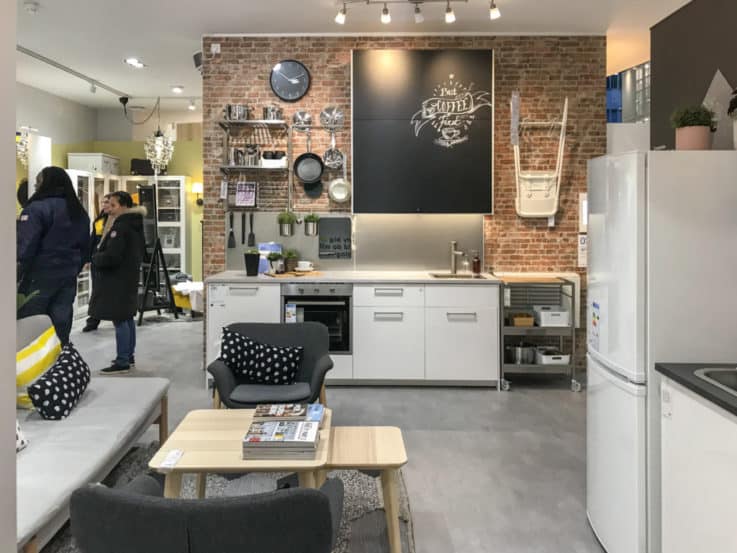 Image credit: IKEA
3. IKEA
IKEA has been an omnichannel innovator for years, not only through high-performing ecommerce but with AR and VR technology. But its most significant step in omnichannel might be its new batch of IKEA Planning Studio stores.
These small, appointment-driven urban stores are specifically aimed at city dwellers – especially those who don't own cars and therefore don't visit the out-of-town warehouses.
They hold almost no stock, and instead encourage customers to pre-book appointments to then plan their kitchens and bathrooms using 3D planning tools. Orders are then facilitated by superb logistics, which use the larger warehouse stores to provide rapid deliveries and even installations.
Other innovations like its AR app allowing customers to visualise IKEA furniture in their own homes, or its app that allows customers to seamlessly integrate online and offline shopping, are further proof of IKEA's exceptional omnichannel strategy.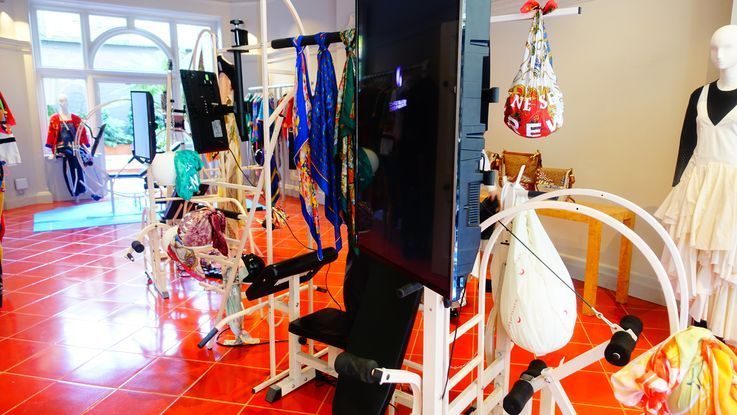 Image credit: MatchesFashion
4. MatchesFashion
Some of the best omnichannel inspiration comes from digital-first brands, and MatchesFashion – an online luxury fashion marketplace – is an excellent example.
In its flagship store at Carlos Place in London, Matches staff use software, provided by Proximity Insight, that uses online customer data to enhance every in-store interaction. This is especially key with its personal styling appointments which are central to the space.
High-end customers arrive to curated closets, and staff use previous purchase history and data to personalise the experience. Equally, everything that happens in-store is captured to inform the online shopping experience, and any subsequent marketing communications.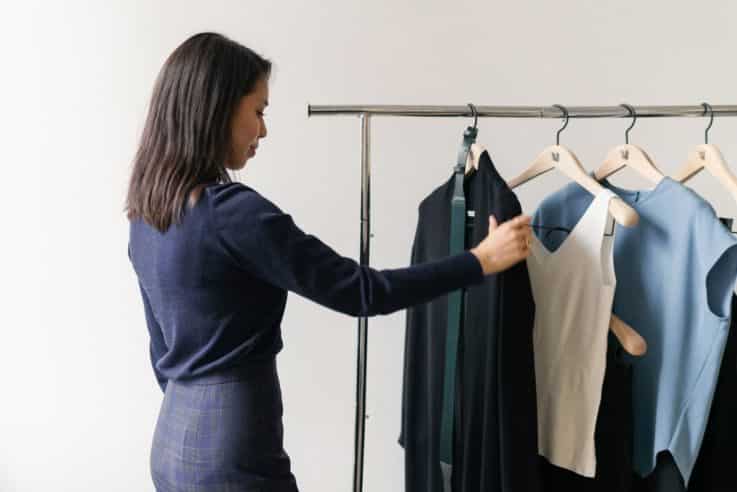 Image credit: MM.LaFleur
5. MM.LaFleur
Women's clothing retailer MM.LaFleur is a direct-to-consumer brand known for its 'bento box' subscription service, which can be ordered online or in-store.
Customers who shop online complete a quick online survey and are then sent a selection of clothes curated by a stylist. They're given four days to return anything they don't like, and only charged for whatever they choose to keep.
MM.LaFleur's stores and pop-ups throughout the US also offer appointments, which use the same data to create a curated closet for the customer to arrive to.
Smartly, MM.LaFleur adds whatever happens in-store to its existing customer data, ensuring customer preferences are consistently understood.
This mirroring of services online and offline, and matching of data across all channels, is why we think it's a great omnichannel innovator.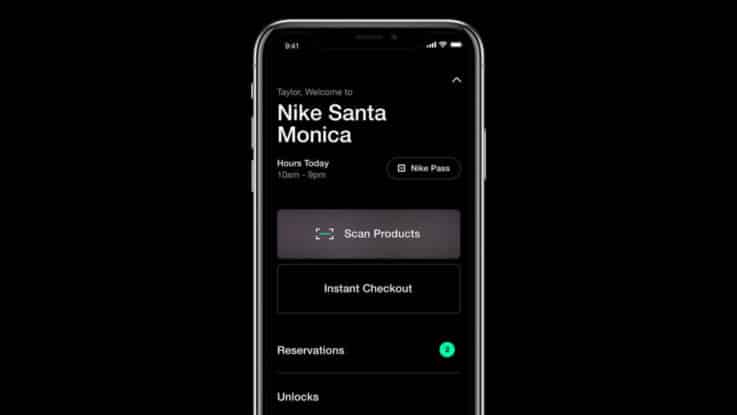 Image credit: Nike
6. Nike
Nike needs no introduction and its reputation as an omnichannel leader is already strongly cemented. At the heart of its strategy is the Nike app.
The Nike+ app connects seamlessly with physical stores, and users can scan items to check stock, sizes and reserve to a fitting room or checkout.
At the same time customers get loyalty rewards and exclusives through the app. It also personalises customer experience by showing products based on preferences, and releases limited exclusives through geolocation.
Essentially, the app drives customers to stores, and drives sales and interaction out of the store too. Meanwhile, it constantly collects data that helps to improve customer experiences and the products themselves. Nike's app is the ideal centrepoint for a great omnichannel strategy.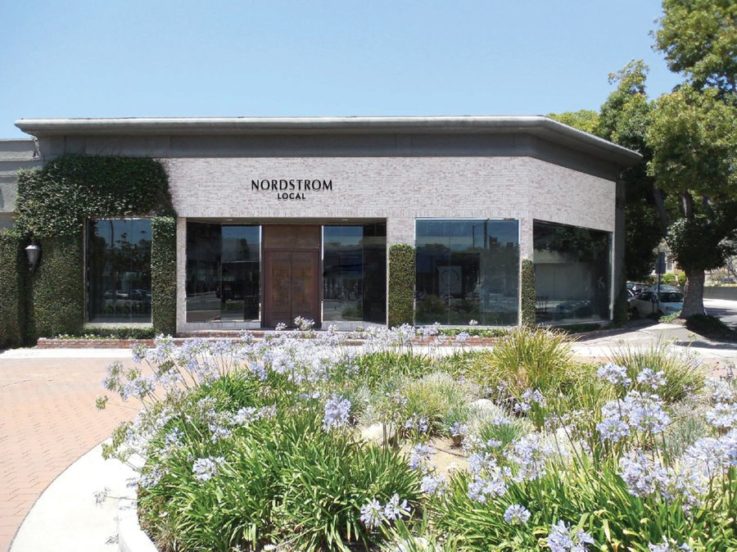 Image credit: Nordstrom
7. Nordstrom
Nordstrom has been aware of the importance of omnichannel retail for some time, and invested heavily in it over a decade ago. Digital sales now represent 30% of its total sales, so that investment has paid off.
A key focus has been on convenience, speed and personalisation, all of which have been delivered through excellent click & collect, online reservation, personal styling and rapid delivery services.
To facilitate this Nordstrom has started opening a range of Nordstrom Local stores, which are a fraction of the size of its department stores. Located in convenient, suburban locations, these operate as pick-up points for online ordering, and offer a number of other services like alterations, personal styling and returns.
Great omnichannel retail is as much about logistics as digital innovation and Nordstrom is proof of that.

Image credit: Oasis
8. Oasis
In the highly saturated high street fashion market in the UK, Oasis has been outperforming many of its competitors in recent years. A great omnichannel strategy has been vital.
Each omnichannel touchpoint is really well integrated. The mobile-friendly website shows what's been bought in store as well as user-generated Instagram content.
Meanwhile, the Instagram feed links back to the website and has tagged products you can buy there and then on social. Or the whole journey can start through the app, which has the same look, feel and functionality as all other channels – and can be used in-store to scan products for more info and availability.
This is all supported by excellent click & collect and delivery services, a 'find in store' function which allows you to locate the nearest store holding a product, and an easy, free returns policy. We think it's one of the best examples of a retailer getting all its channels playing to each of its strengths.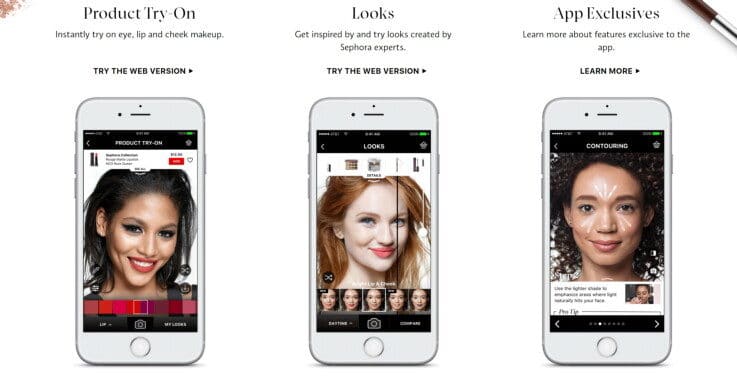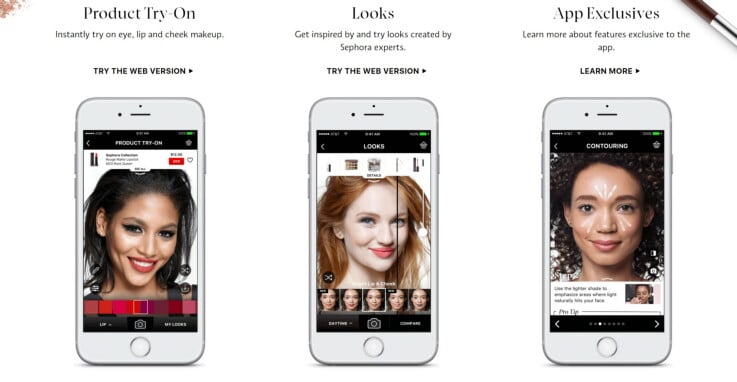 Image credit: Sephora
9 Sephora
Sephora is one of the leading omnichannel brands in the world of make-up.
Its app has an excellent 'store mode' function that notifies sales assistants as soon as a connected customer arrives. This informs the assistant of preferences and purchase history immediately, and serves up relevant offers and exclusives.
Meanwhile, Sephora stores are filled with technology aimed at improving customer experience, from Colour IQ, which scans customers' skin to match the right foundation; to augmented reality apps that allow customers to virtually try on products like false lashes.
The fancy tech isn't just for show. Everything the customer learns in-store and whatever looks are created are all logged in the customer's account. Sephora is recognising not only the importance of in-store tech but also of collecting data to improve customer experience.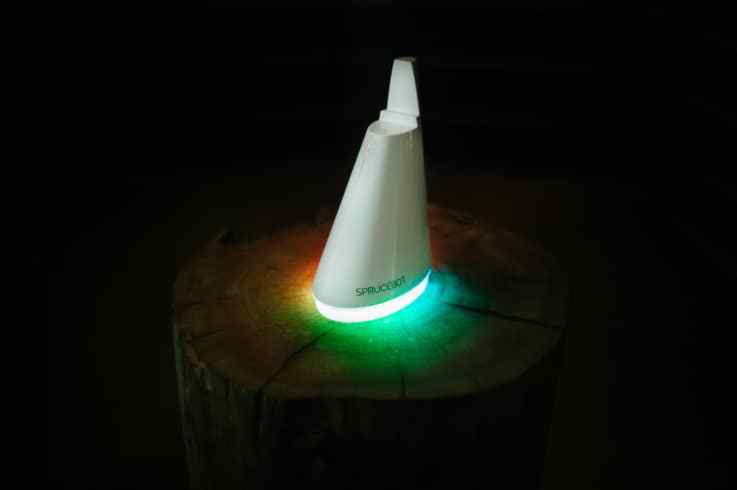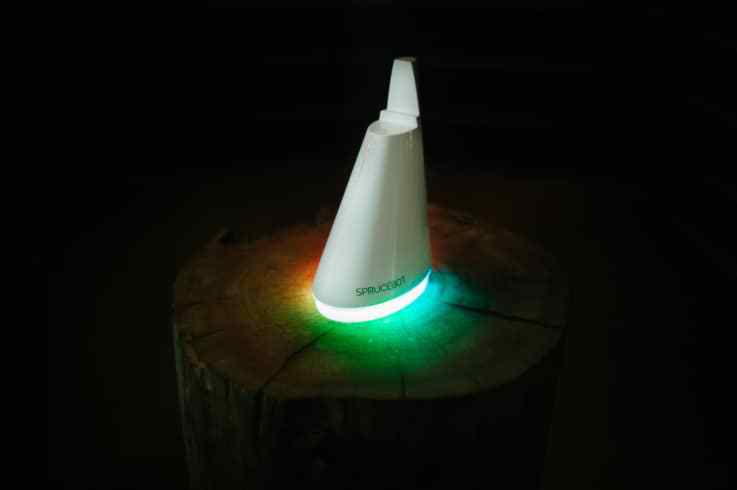 Image credit: Spruce
10. Sprucebot
Sprucebot made huge waves in the retail world and has huge implications for the future of physical retail.
Launched by independent clothing brand Spruce in the US, it is essentially a very clever CRM (Customer Relationship Management) system that notifies staff when a registered customer arrives in store. Key info like their name, previous purchase history and any recent communications are instantly accessible by the staff member on their connected device.
But importantly, this 'bot' is small and hidden – it is behind-the-scenes tech that fuels better, human interactions. It even facilitates the 'handshake checkout', an informal approach to self-checkout.
Sprucebot has been pivotal in showing retailers and retail experts that the key to in-store technology isn't necessarily big screens or giant tech displays, but actually the technology you don't see that can enhance human engagements.
11. Timberland
Timberland has embraced technology in store to support a more fluid omnichannel experience for its customers.
It uses near-field communication (NFC) technology to connect many of its products and signs with tablets that are handed out to customers. When tapped, customers can get detailed product info, reviews and recommendations.
They can log in to their account and add these products to their wishlist, and their interactions can be used to gather data on product performance and customer preferences.
This is a similar approach to the one in Made.com's London flagship, although that store has now simply facilitated a connection with the customer's own smartphone. It's a highly effective way of connecting online and offline.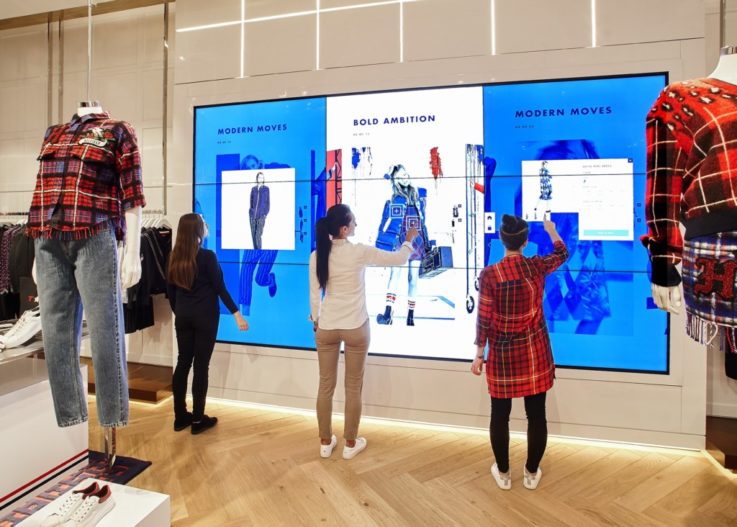 Image credit: Tommy Hilfiger
12. Tommy Hilfiger
Tommy Hilfiger has become a global pioneer in omnichannel retail to the extent that it now considers itself a tech business as much as a retail business.
Examples of its omnichannel innovations are numerous. In its London flagship, one of its 'Stores of the Future', it RFID chipped all of its stock. This not only transformed stock-checking, but through product scanners in-store, allows customers to check stock, sizes and colours.
Magic Mirrors in dressing rooms can make recommendations based on items customers bring in, or ping staff to bring in other sizes or colours. All of the in-store tech connects easily to the customer's own Tommy profile, so the journey can continue out of the store.
Even more innovatively, it introduced Tommy Snap:Shop, an image recognition app that allowed customers at events and catwalks to take pictures of items they liked and instantly buy them.
And more recently, Tommy Jeans Xplore has added smart-chips to certain products that offer customers rewards and experiences every time they wear them.
With new initiatives like these, Tommy Hilfiger is pointing towards a future where every aspect of retail can happen through every channel.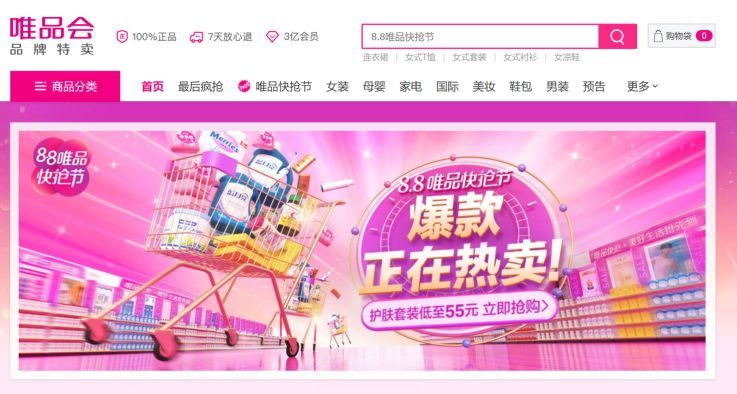 Image credit: VIP.com
13. VIP.com
VIP.com is an ecommerce marketplace in China with a difference.
It's a B2B website that charges retailers for selling goods on its platform, and then helps retailers to connect with potential customers.
Ingeniously, it uses geolocation tools to send push notifications to customers in the retailer's area. Customers can then visit the store directly or have VIP.com deliver the order for them.
Knowing where VIP.com web or app users are is the key, as it's able to bring together online and offline in an extremely smart, logical and powerful way. It's an innovative retail model that could have a big influence across the globe.
14. Walgreens
Walgreens has introduced an omnichannel pharmaceutical experience that's rightly piqued the interest of retail enthusiasts across the globe.
Using its app, customers are able to check and renew prescriptions automatically without having to visit the store. Customers can set up alert reminders for renewing through the app, or even book a virtual appointment with a doctor.
Furthermore, Walgreens has integrated Fitbit trackers into its app, which allows customers to be rewarded in store according to fitness goals and programmes.
Finally, through geolocation customers are alerted when they're near certain Walgreens stores with rewards and coupons that can be redeemed at that location.
We think all of these innovations are a great example of how digital channels can be used intelligently by traditionally physical retailers in the health and wellbeing sector.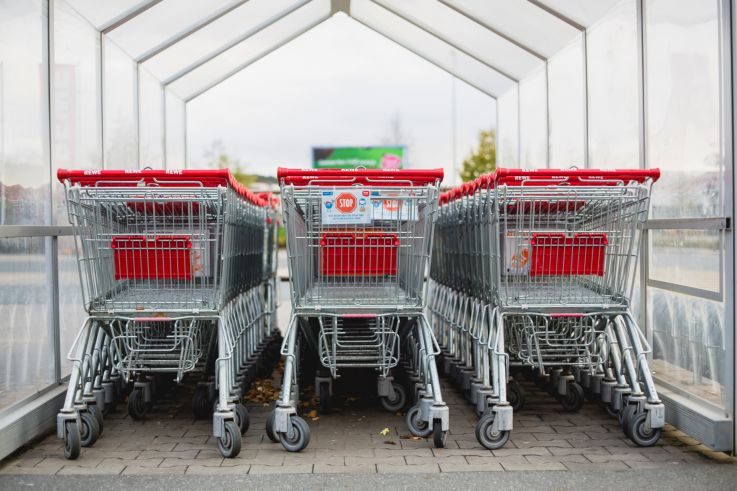 Where next for omnichannel?
As we can see in these examples, and countless more, omnichannel commerce is expanding at a rapid pace.
Different retailers seem to have solved different parts of the puzzle.
For brands like Nike, channels don't even matter because the app can allow selling and marketing to happen anywhere and everywhere. For brands like Nordstrom, the fundamental change has been in logistics, with small stores facilitating omnichannel experiences and convenience for customers.
But new channels are opening up through tech innovation, and as ever customer adoption will often outpace retailers' capabilities. For retailers, the challenge is to stay ahead of the trends – not just those led by other retailers, but by tech innovators and customer behaviours.