Interviews
How AREA15 is creating the immersive destination of the future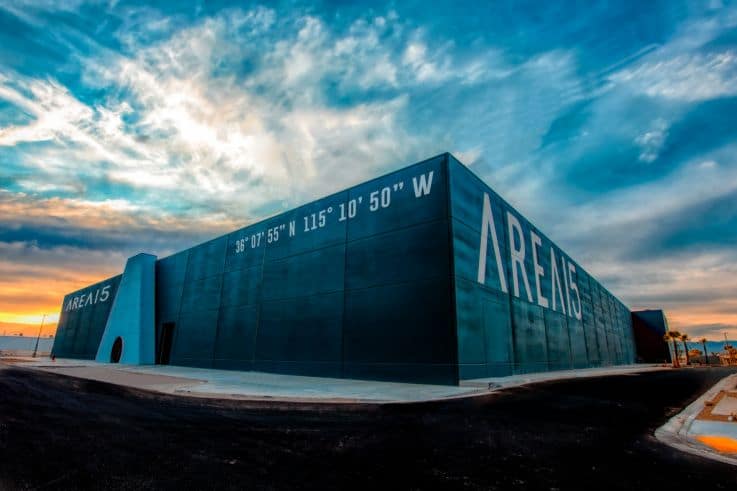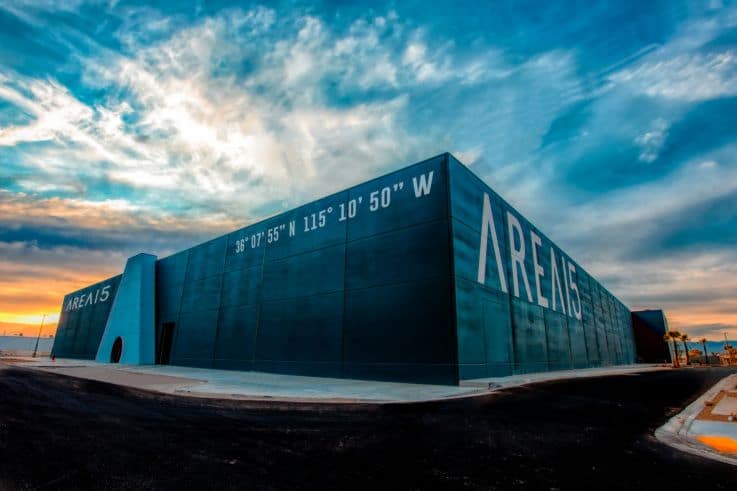 Based in the bright light world of Las Vegas, AREA15 is a glimpse into the future of entertainment. If you think going to the mall used to be powerful, AREA15's aspirations will knock your socks off.
The complex houses all sorts of different elements designed to engage visitors from exhibitions to art galleries to events to activations to retail. Nothing is by the book though. AREA15 wants visitors to be fully immersed in, and surprised by, the ever-changing experiences.
Experimentation is the order of the day with AREA15 curating what's on offer – whether it's a drink 132 feet up in the air, free roam VR, AR exploration, a two-track roller glide system for racing or a bar with a 22-foot tree with 5,000 colour-changing LED leaves. And that's just the tip of the iceberg.
We spoke to CEO Winston Fisher to dig into the concept, why storytelling is vital and whether retail can fit into this new ecosystem.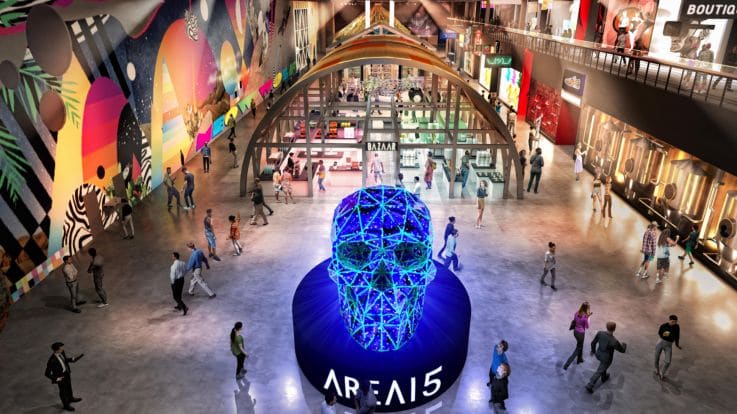 Can you explain what AREA15 does in a nutshell?
We're building an immersive entertainment and retail complex. It's essentially a content box full of cool events, activations, art installations and experiences.
Although there's this landscape malls failing and retail transforming, having a place to gather, a place with a concentration of authentic experiences, a place of innovation and wonder, still has a lot of power.
We have always envisioned more people going into AREA15 in the digital space than they ever will in the physical. Our goal is to have AREA15s all over the world and it should still be visited by more people digitally.
AREA15 is mall inspired in the sense that it's free to enter and free to park and there are tenants in the space. That's where the mall inspired element ends. We are not trying to fix a broken model.
We're creating a whole new ecosystem for the immersive economy. We think of ourselves as a storytelling company and it's all fused together with art and creativity. AREA15 establishes a relationship with the consumer and curates best in class experiences for them to enjoy.
It's a lot of different components put together. We rent space to tenants who are best in class doing immersive, experiential things. We have the event business with its own model. We run different activations which are really an entertainment model. We have an art gallery and installations.
They all have a relationship with each other. The retail helps the events, the events help the retail, the activations create wonder and excitement which help drive traffic to the retail. They all work together as an ecosystem.
This means how we curate our tenants is equally as important as how we curate the art is as equally as important as how we get events in there is equally as important that we have really strong operational skills.
The part that we prioritise is protect the story at all costs. Everything else flows from that. We must protect the brand and the authenticity of what we're telling every one of our partners – whether retail or events or vendors or the consumer.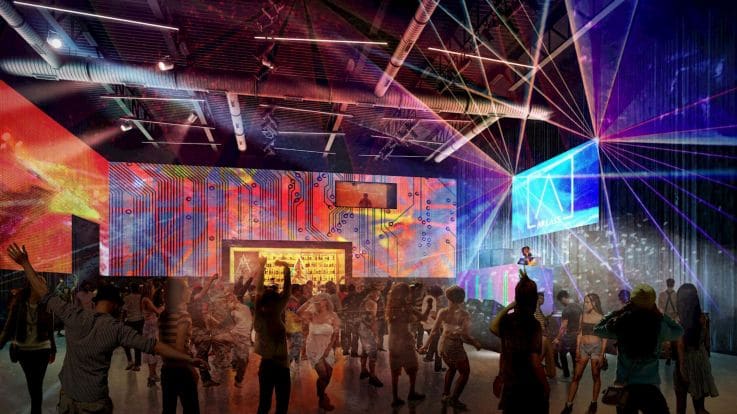 Where did the idea come from?
My family business, Fisher Brothers, owns the land and I was trying to come up with ideas on what to do with it. I met my co-founder Michael Beneville and we spent two years just dreaming together without any preconceived notions.
We wanted to create a place of destination and gathering that's true to our spirit. We always say we're building the fighting pits of the Roman empire; we're not building the Colosseum. It's gritty. It's suggestive. It's innovative. We take chances.

How have prospective tenants responded to the concept?
Some people get it. Meow Wolf from Santa Fe is our anchor tenant and absolutely steeped in this space. What they're building is going to blow people's minds away.
The people who get it understand that we're going to be driving a tremendous amount of traffic through the space. The area that's the most risk adverse is the traditional retailers.

How do you see retail fitting in with the model?
I think we see that as the next evolution. As we expand the campus and into other cities, I think there's opportunity for the traditional retailer to come into AREA15. They haven't done it yet.
We wouldn't do a standard store. It would be out of context for us. We would want to be a concept store for a retailer – how are they building a better relationship or connecting through experiential or immersive sales processes? Or sometimes it might just be that they've got a cool product.
We see the evolution of this as intersecting with entertainment and the traditional to create a whole different way to experience brands. That is the future.

Can you explain the Intel offering?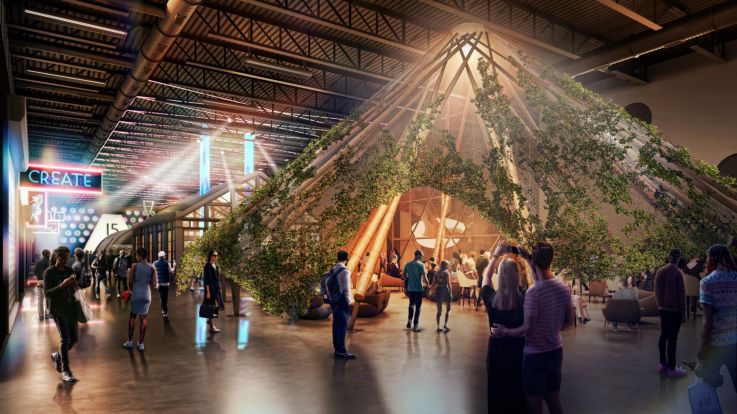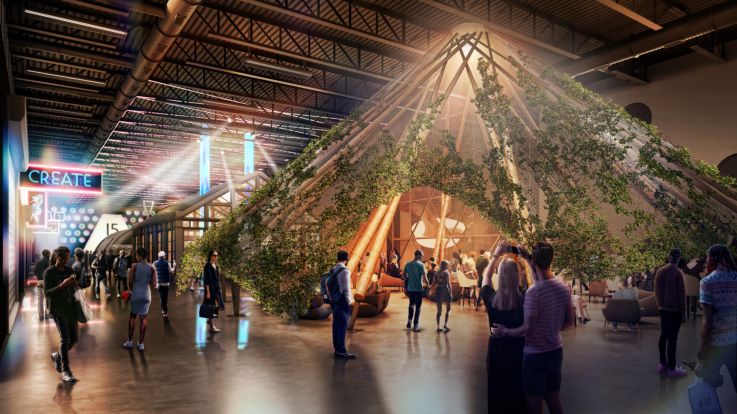 Intel is opening up a lab with us for traditional or nontraditional retail companies to come study, create and innovate next to AREA15. It's a place for companies to test concepts and think about how they can be part of the immersive economy.
It doesn't all have to be tech driven. It's about tech as an enhancement to an experience. Personally, I never liked tech as an experience because it doesn't have a story. How do you create a great story, and then how does tech enhance it or improve it or take it to another level?
Intel know everybody in tech, so they are a great facilitator to help solve problems or help look at something different. They can bring in people from all walks of life.

What sort of digital presence does AREA15 have?
We have an app that will provide customers with the ability to purchase tickets and things like that, but then also add an element of gamification to the experience with the ability to find treasures, unlock stuff and collect particles, which can be used as our sort of frequent rewards offering. This is what we're working towards, so some features will be there on day one and others will come online later.
Eventually the goal is to have a much greater digital platform. We have always envisioned more people going to AREA15 in the digital space than they ever will in the physical. Our goal is to have AREA15s all over the world and it should still be visited by more people digitally.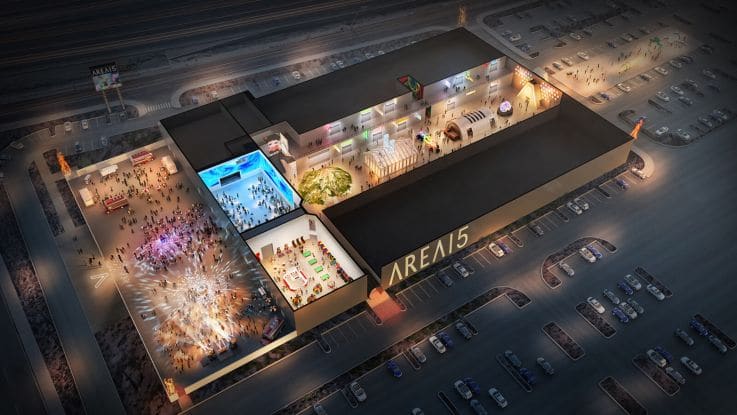 What other locations are you looking at?
We are studying Manchester in the UK and Atlanta in the US. I've had calls on Indianapolis to New Orleans to Houston. We're actively searching for other locations to expand.

What are the top criteria for new locations?
They all have really strong tourism. There's a sizeable enough population there. There's disposable income. There's business. We like a place that's got some convention business that also goes with it.
I think cities which are sophisticated but maybe lacking some entertainment or innovative options are really good for us. You've got the traditional mall, which is trying to transform itself, but I think we can do it better.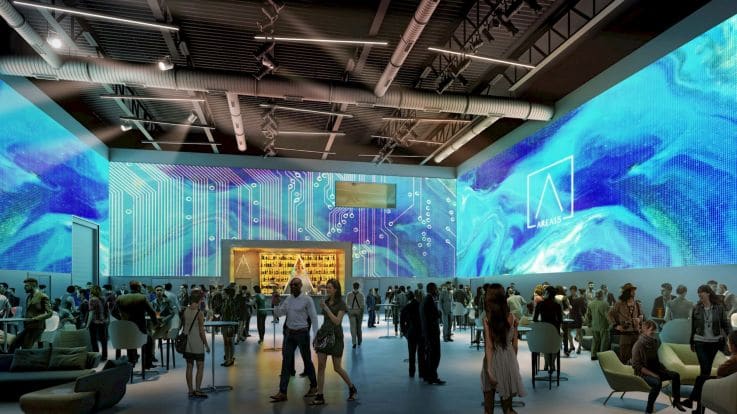 Do you have any thoughts about what's going to happen in the general retail landscape?
I think it's the seamless experience of brick and click. It'll have to be agnostic to where you purchase.
In many cases, retail will have to figure out how to get its cost structure down as their ability to transact at the lowest price online and still maintain a physical presence will be important. The physical presence will be much more about creating a relationship with your consumer rather than about transacting with your consumer.
I think there's some extra retail space and it's going to ultimately have to be converted. We're going to have to see a reduction in retail space around the country to right size. I think there'll be places like us that are hard to replicate that will be new outlets for retail to help establish that relationship with the right tenants.
Images courtesy of AREA15
Find out more
Want to add some wonder to your retail business? Our consultants can help you define a customer-grabbing strategy for your stores.