Interviews
How Foxtrot is ushering in the next generation of convenience stores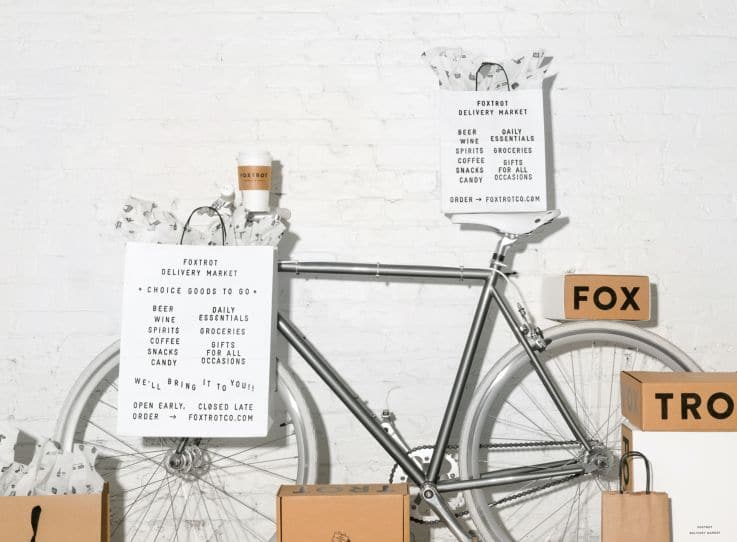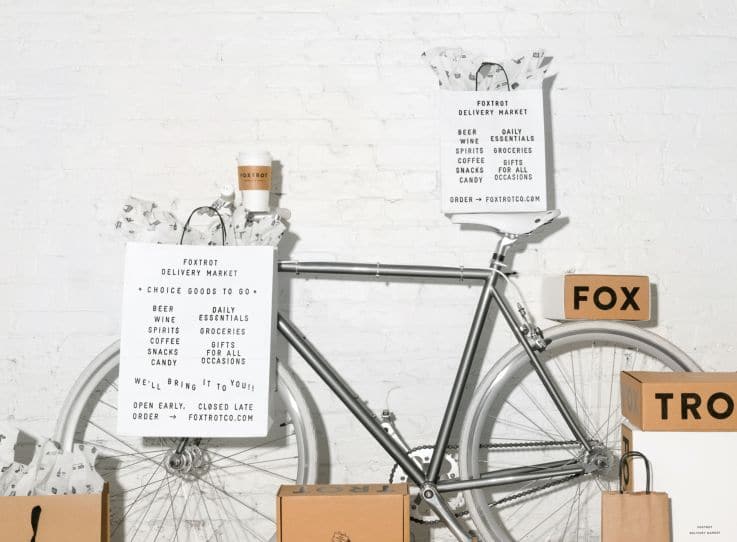 We're all familiar with the concept of the convenience store. Foxtrot is working to change that.
Its model still offers convenience but widens the definition of what that means. Its small format stores stock a carefully curated and highly localised product range. They also act as a space to grab a coffee or something to eat.
The stores also act as a distribution point for online shoppers with delivery to the home in 60 minutes or less. It's all tied together with an app that rewards interaction with perks. Foxtrot's approach is about being there for the customer at any time whether it be in person or digitally.
We spoke to Foxtrot CMO Carla Dunham to get the lowdown on how it's redefining convenience for today's shoppers, the interaction between online and offline and creating a customer-focused ecosystem.
Carla Dunham, Chief Marketing Officer, Foxtrot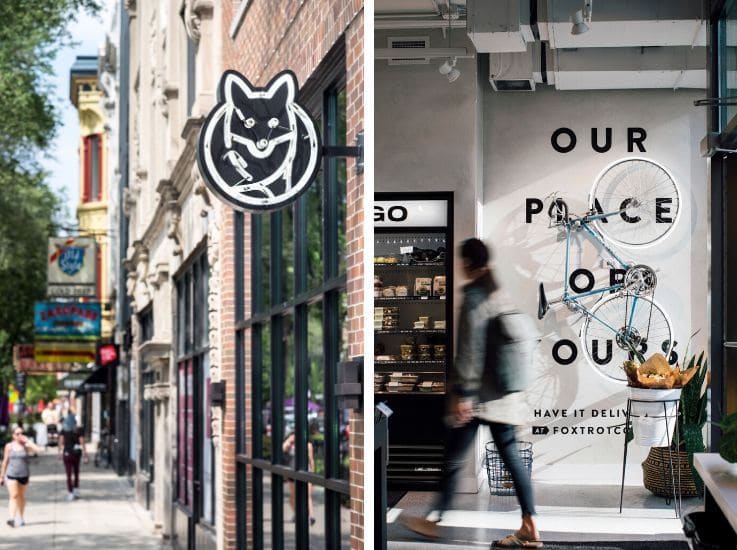 Can you describe Foxtrot in a nutshell?
We view ourselves as straddling a new definition of convenience – what does convenience mean in a world with one-hour delivery and unstaffed stores that you check yourself out of?
Foxtrot is both connected to the corner store and your daily consumer needs. It's also connected to what a coffee shop can be and should be. Customers can shop in-store or they can order online for delivery in under 60 minutes.
We think that that omnichannel experience is increasingly where the customer wants to shop. One of the beauties of online is you have better data around your customer, so that you can get closer to them. All of our delivery is also handled out of our store locations.
We're big believers in experiential retail, but we think the plus up is to leverage all the power of e-commerce to really get closer to your customer. There's such a hankering for retail experiences that deliver on something above and beyond simply, "I'm transacting and I'm making a purchase from you".
We want to begin to build out this daily habit that allows our customer to intersect with us through a variety of ways, whether it be coming in for their morning coffee, coming back for a salad at lunch and in the evening ordering a bottle of wine and a pint of ice cream.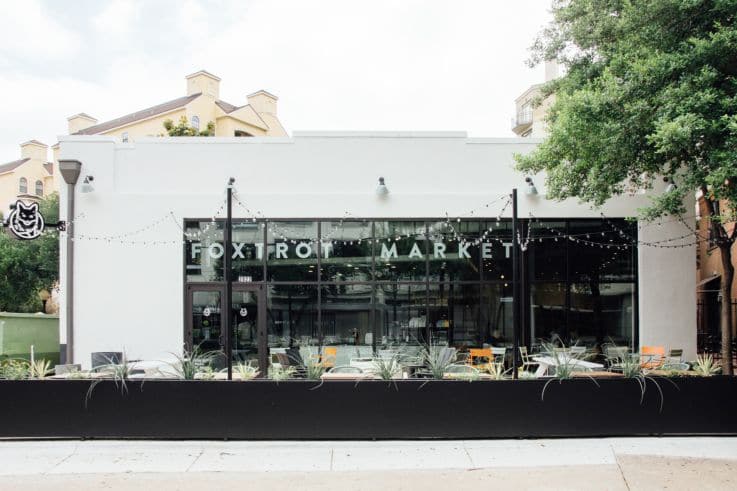 Do you think that there's a space for Foxtrot alongside more traditional grocery formats?
Absolutely. We believe that the consumer trend of rethinking what daily shopping looks like is still in the early stages of its evolution. Part of what we think makes our concept so compelling is that it's quite flexible. It can exist in 1,500 square feet. It can exist in 5,000 square feet. It just has that degree of flexibility.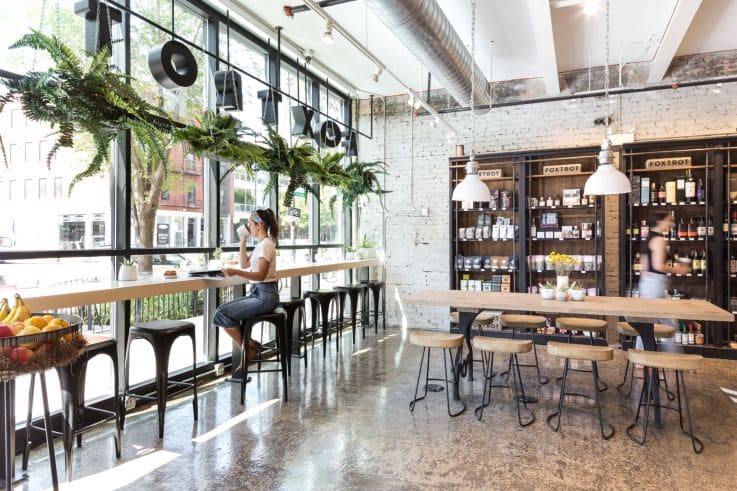 How do customers typically interact with you? How does the average spend compare to your typical local convenience store?
In-store purchases do track lower. They're around $10 to $12, whereas our online purchases are in the mean range of $50. I think that really reflects the way that people are using us in store – you're coming in for your coffee, you're coming back for lunch, you might pop in and get a candy bar or a latte later in the afternoon – those are smaller type purchases.
Our in-store experiences are in essence customer acquisition channels for us. When you come in you get introduced to our loyalty programme, which we call Perks. When you pay in app, you immediately start earning rewards. Once you hit the $100 threshold, you're unlocking free delivery, free drip coffee, free gift wrap and a whole host of benefits.
The in-store experience is your first point of contact. You're able to see the store and the range of merchandise we carry. But the true value begins to unlock when you're shopping with us online and you're looking for a great bottle of wine to be delivered as well as your sundry needs going into the weekend.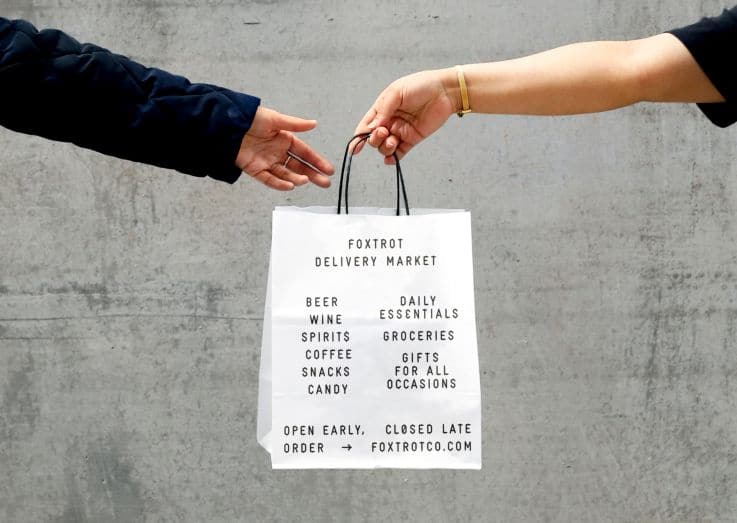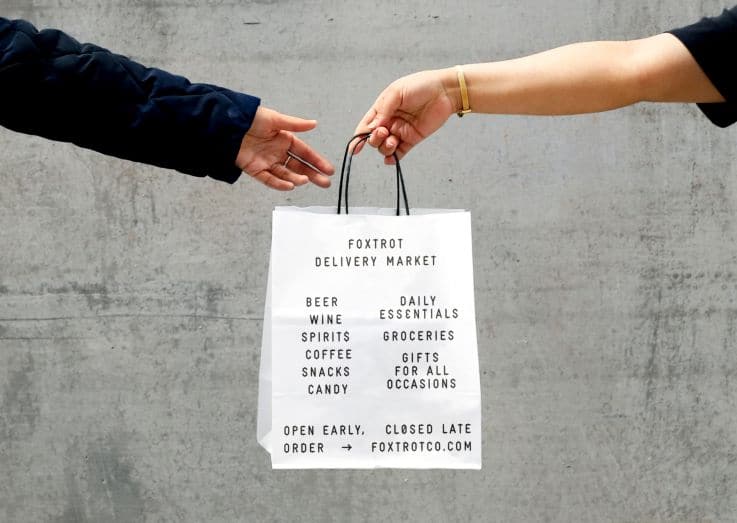 What gap did you see in the convenience space?
Convenience stores abound in the US. There are infinite varieties of them from chains like 7-Eleven to local mom and pops like the bodega that we all know in New York City. What we really responded to is the feeling that none of those shopping experiences are something that you necessarily enjoyed, or you felt good about.
The type of assortment that's there is traditional CPG. None of it's tied to the way we think emerging customers are eating. There wasn't a convenience store that fit their needs or what their definition of convenience is.
One of the things that we think is super interesting is that convenience can mean a lot of things. It can mean quality. It can mean value. It can mean just the right thing that you need at that moment.
Take wine – for example. Our founding team believe "Why should I compromise on getting a great bottle of wine just because I want it from around the corner" or "I want it delivered to my home?" They actually hired a sommelier who continues to be our beverage director, and personally collects all the bottles. I think that's that notion where you can get something that's easy, but it doesn't mean you're compromising on something that's good or something that's interesting.
There's also this element that we all have convenience store memories from our childhood where you go in and they had just the right type of penny candy or whatever it is that spoke to your neighbourhood. We also lean in on that component. Between 10 to 15% of our merchandise is locally sourced.
For example, there's a great pie shop in Chicago, Bang Bang Pie & Biscuits, that everybody knows. They have two locations, neither of which is really convenient to go to. We have worked with the team there to be able to carry their products in our stores so that if you're working in downtown Chicago you can actually get that slice of pie. This is something that you might spend an hour going to get on the weekends and you can now get it right around the corner.
We put a lot of attention into tailoring our merchandise assortment. We have a really strong team that's focused on product curation. We think about that as being a significant point of differentiation. We're not interested in being a vanilla flavour, and we don't think our consumer is looking for that from us either.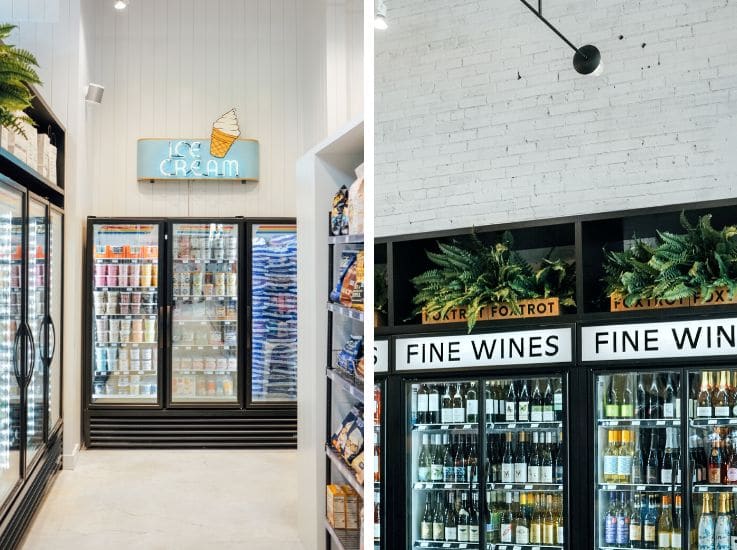 What ratio of your customers just shop with you through one channel versus customers who use a mixture?
It has more to do with the type of store environments and locations that we've opened over time. We first opened in Chicago's West Loop, and at the time that we opened that neighbourhood was just emerging. The original idea behind that store was that it was really just primarily for service delivery, but we realised people actually wanted to come in and spend time with us three dimensionally. That led to further store openings.
We hit our secret sauce with prime foot traffic locations that are a mix of residential and office. We find in those locations that the split between e-commerce and online is at 50-50, and 25% of our customers are shopping both channels. That's the model that we think of where there's just great, consistent, all day long traffic. In the evening there's definitely a movement towards delivery.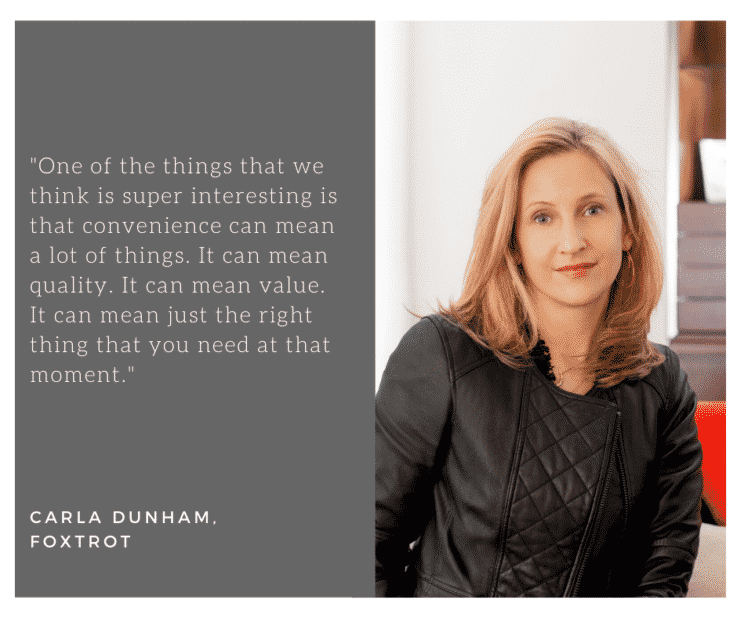 Can you tell us about the customer relationship?
I think it's this idea that we just know our customer really, really well. We're able to connect with them in a way that makes their daily life easier.
Valentine's Day is a big holiday in the US. It's a holiday that has a lot of expectations around it, but also a lot of limitations. Normally, if you want to deliver flowers, you've got to arrange that a week in advance because there's such a demand. That is a holiday that we've consciously gone after and said, "Look, we've got all this consumer data, let's lean in on this and really deliver value by offering on demand deliveries day of purchase."
I think that's a situation where, because we understand how our customer shops with us, we are really able to deliver on an exceptional consumer experience. All of our flowers are locally sourced and floral designers create bouquets especially for us. This is one example of speaking to our consumer, knowing their daily habits and demands on their lives, and wanting to offer convenience without sacrificing quality.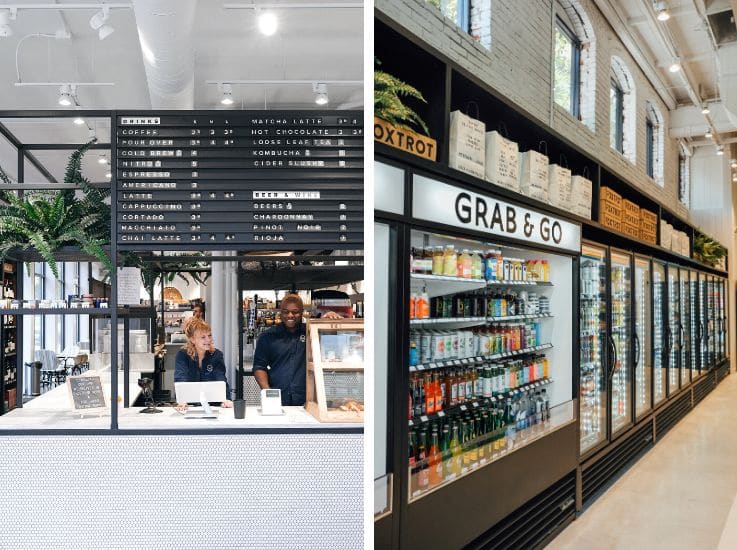 Are there any insights that come from the app regarding stock and new products?
We tend to introduce new products first on the app, and then once that's up and running look to pull it through the chain. We are constantly thinking through what is the consumer behaviour that makes sense online versus in store.
As well as having a sommelier on staff, we also pull together wine pairings and wine bundle online. I think that's an example of where we know the consumer wants to go further with us. We earn our customer's trust on the daily Wednesday night bottle for $20-25 and then they want to come back and learn more from us and go a little deeper into the category.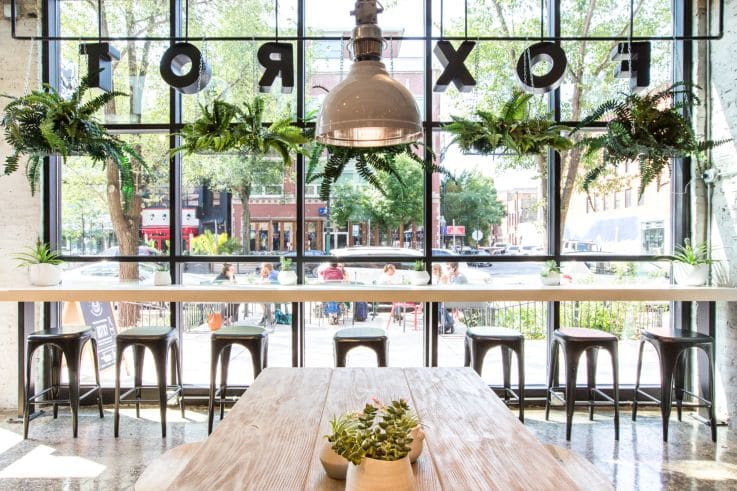 Was there a reason you chose perks over classic discounts?
Value is definitely something that we play into. But ultimately, we know our customers are savvy. The price is not the only consideration that they're weighing. We want to really make sure that we're giving them this ecosystem of frictionless shopping. It's just an easy, daily ritual where you feel connected. It's your private store.
A lot of people go to their local coffee shop every day. Those are behaviours are happening already but you're not necessarily getting rewarded. The idea is to build out the services under one roof, so the more you connect with us, the more we reward you for it. It just felt like a natural expression of what we think convenience should be. Our brand is about making our customers feel good and giving them daily moments of enjoyment.
What are the challenges between where you are now and greater customer adoption?
It really stands with utility. We're in the process of expanding our loyalty programme, which has been the driver of our omnichannel behaviour, to make that call to action in-store. Consumers are super savvy, and they're also inundated.
We see our value proposition is on the one hand being this one-stop-shop coffee shop, lunch location and delivery service. We can handle all your needs. We're very comprehensive as an ecosystem. Within that, we've had a lot of success in driving omnichannel adoption by just introducing utility to our customers.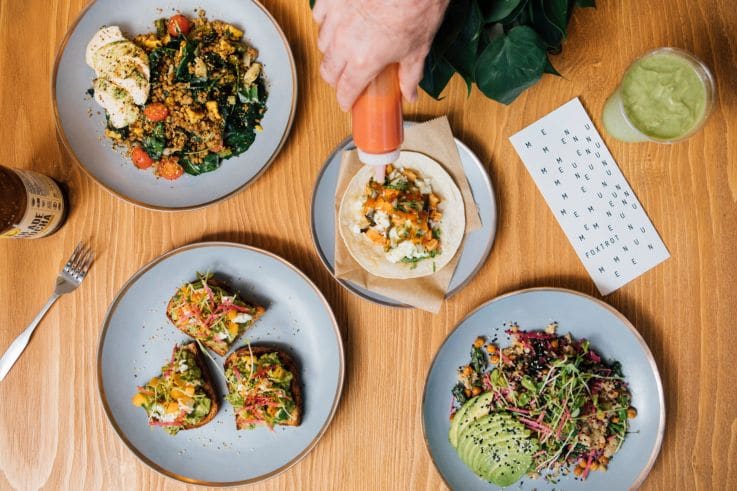 What has Foxtrot learnt since it launched?
The learning overall is that we really believe that you cannot underestimate the customer's willingness to discover something new with you. I think it's a challenging time to be a retailer, where you've got such competition and such ubiquity, and you've got fickle consumer habits. How do you continue to iterate and stay relevant?
We really believe that the fact that we have multiple touchpoints throughout the day gives us an opportunity to be relevant to our customers. You look at those entry points as being part of the ecosystem. We also look at it as separate moments of innovation whether it be offering a unique coffee special every month or revamping our prepared foods menu seasonally.
Every month we introduce between 10 and 15 new products that are the next generation in consumer trends. We think that ecosystem and professional innovation is what drives consumer interest over the long term.

Why aren't more grocery stores offering one-hour delivery?
I think it really comes down to the broader consumer trends. It's something we talk a lot about in evolving patterns and how people eat and shop and think about what grocery shopping is and should be.
Our model has a lot more flexibility to address what we think are emerging consumer trends. Somebody may not be going to the store once a week to get all of their needs taken care of in one moment. They might be going a couple times a week because they're travelling, or they have a dinner out, or they need a last minute gift, or whatever it might be.
Do you have any thoughts around the completely automated grocery store?
We look at those stores in awe of the operational complexity in technology to power it. But it does feel a bit like you're going into work.
I think there's an emotional component to coming into a store where you've got great store teams that are there to greet you, and they know exactly what your coffee is etc. There's an element of delight and exploration that can sit equally well in that type of consumer environment, and we're definitely leaning in on that.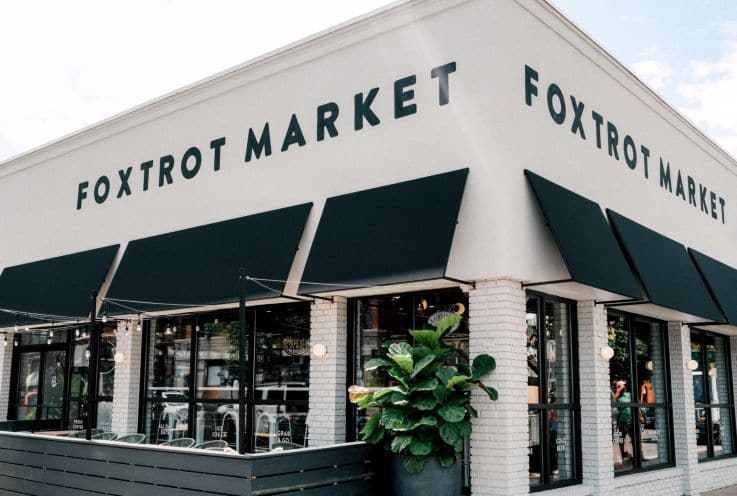 What's next for Foxtrot?
We're still at a really early stage. For the next six months, we're focused on our DC expansion. The locations that we're noting there really represent the fullest expression of this 50-50 consumer journey, with huge emphasis on experiential retail.
Within that, the concepts that we bring together under one roof have really been refined. With that refinement you can imagine expanding it more robustly. We're going to continue leaning in further to the concepts that we've been launching over the past year and understanding that consumer journey online as well as in-store.
Images courtesy of Foxtrot
Our retail trend presentations can be delivered digitally, so you can get our best insights wherever you are in the world, whatever is happening. Find out more and book here.