Interviews
How is Hello Alfred bringing selling into customer homes?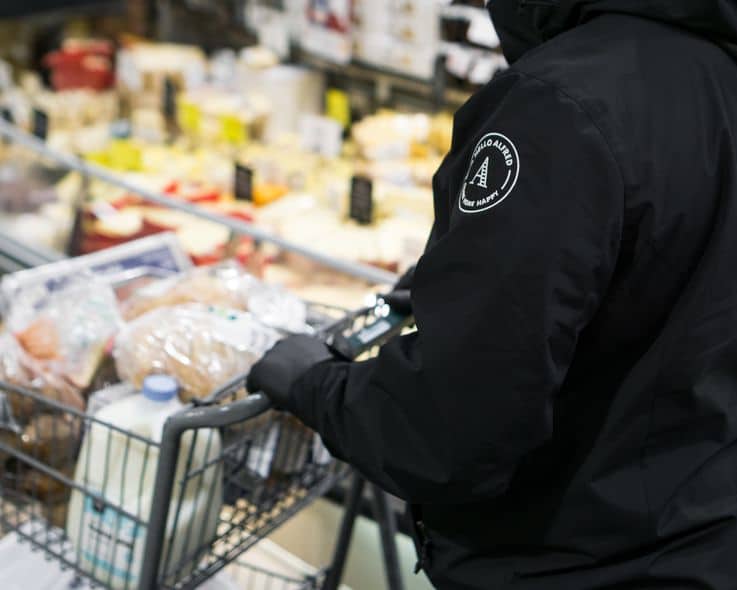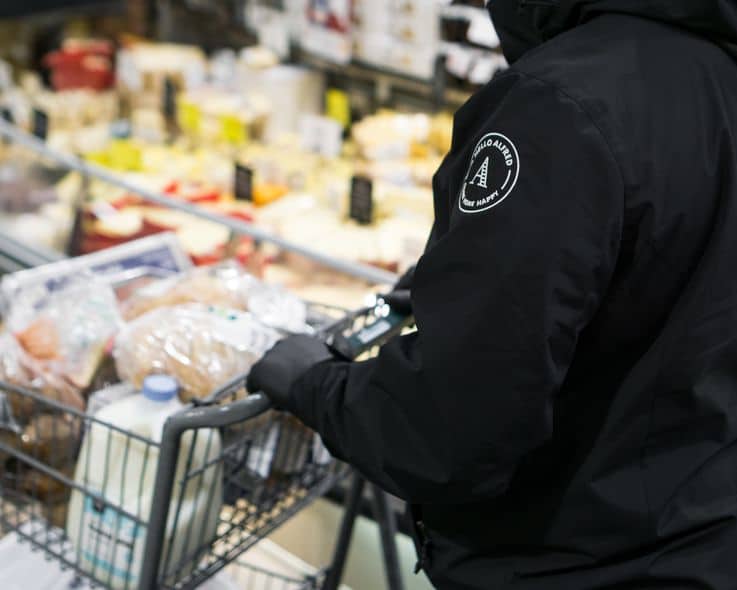 All the time in the world. Few of us would agree with that statement. Instead we're all increasingly feel time poor as we try to balance all the stresses of modern life.
Hello Alfred wants to give people their time back by taking on the tasks that they don't want to do. It partners with residential buildings to provide access to an Alfred – a person who essentially becomes an extension of residents taking care of a multitude of services and chores on their behalf.
In the process though, Hello Alfred is using the relationship between resident and Alfred to introduce them to new brands within their own home. It's a largely untapped line of retail that has the potential to change brand discovery by giving it context.
We spoke to Dominic Ainscough, head of marketplace at Hello Alfred, about redefining convenience, the power of relationships and why context matters in selling.
Dominic Ainscough, Head of Marketplace, Hello Alfred
How would you describe Hello Alfred in a nutshell?
Hello Alfred is a resident experience platform for residential apartment buildings. If you live in a Hello Alfred building, you will have access to a combination of value-added services to make your life easier and give you back the time and space to focus on what you want to do rather than what you have to do.
Depending on the type of building you live in, you will have an Alfred, i.e. someone who will be your personal sidekick, who visits your home once or twice a week and takes care of a variety of different activities, chores and errands that provide highest value for you.
That may be grocery shopping, picking up or dropping off your dry cleaning, going to a specialist shop, etc… We provide all those services as an amenity for living within our building partners.
We operate in 21 US cities and we have hundreds of thousands of residents on our platform, which are spread across different ages and demographics. Our typical audience are successful and affluent professionals, in their mid-20s to mid-40s, living alone or with a partner.
Our primary value is helping buildings differentiate themselves so that they can attract new residents and provide a higher level of service. We are also able to show discernible impact on the renewal rates, even on premium rent, buildings are able to secure by having this level of commitment to service.
The strength of the company comes from the fact that we have multiple viable revenue streams. We have the SAAS fees we receive from buildings to access our technology and provide services to our residents; and we have the In-Home marketing channel where we are delivering campaigns for brands.
I am responsible for defining both the services and brand partnerships that bring Hello Alfred to life and provide the highest quality value possible to our residents. My team is constantly designing and sourcing new services to offer, either performed by us or by our network of service partners – 75% of whom are local to each of our markets.
What services do you offer?
We classify the services we offer into three categories:
– Routine based services, which are the most frequent and habitual ones, i.e grocery shopping, dry cleaning and home cleaning.
– Lifestyle services, which would be pet care, personal fitness, personal shopping, etc.
– On-demand services, which would be things that are not needed on a daily basis but where it would be extremely helpful to have pre-vetted, high quality partners to rely on; such as wall mounting a TV or securing a handyman.
The routine services represent a large portion of our revenue and service volume, but it is mainly a reflection of their frequency more than the interest for them. For example, mounting TVs is highly requested in the moving concierge process, but it is not a recurring service on a week in / week out basis.
We think about services in regard to the consumers' journey. They need us in different ways, at different times. For example, we can alleviate a lot of the stress of moving into a new apartment by taking care of everything, from identifying and sourcing local movers and connecting utilities, all the way through to setting up the home. We can even make sure that the fridge is full of the customer's favourite snacks and food for their first night in their new place.
With grocery shopping, we are doing it on our residents' behalf saving them time and providing them with the convenience of not having to go to the store. But we still enable brand choice.
Our promise is: we shop your list your way, which means for example that we will pick out produce based on your needs or the events you have coming up in the next few days. We purposely structure the shopping experience to resemble that of a friend going to the store for you.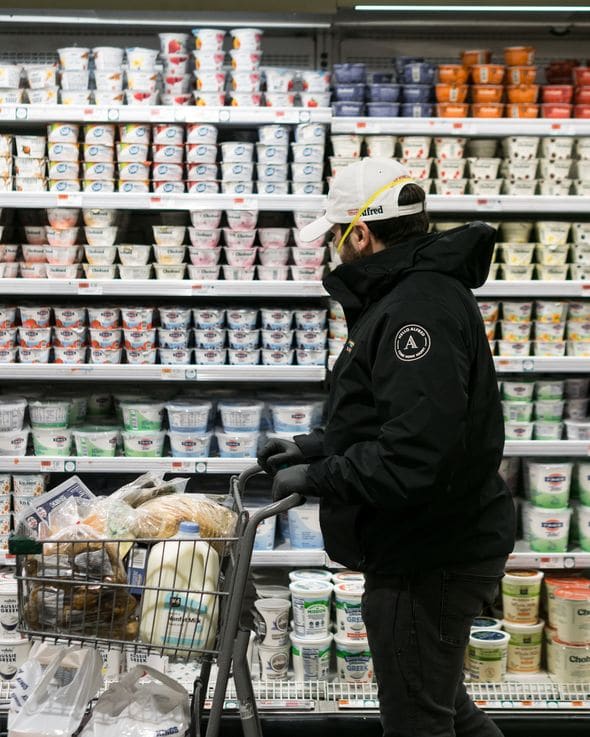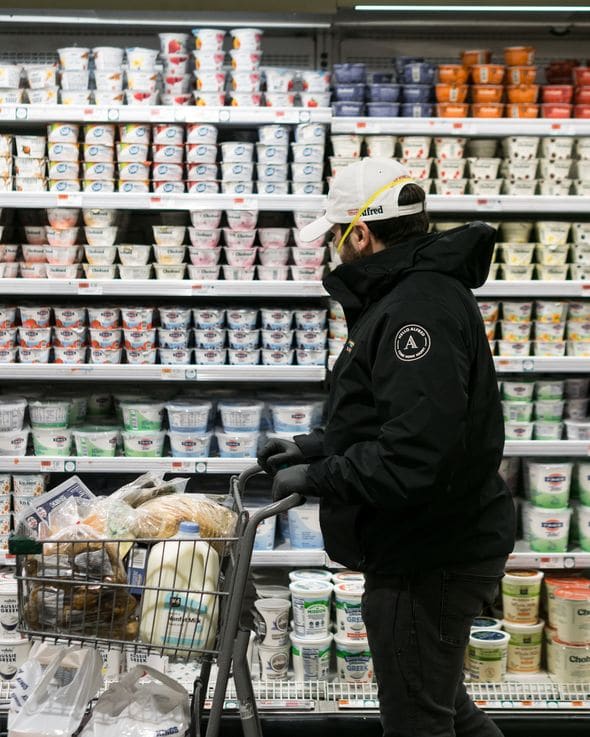 What profiles do you look for when hiring Alfreds? Do you offer them training?
We look for 3 main things in the people we hire as Alfreds.
First is empathy. We want someone who really seeks to live in someone else's shoes and really understand their needs. The common thread amongst our Alfreds is that they thrive on the idea of providing help in unique ways, as a personal mission.
Second, which is uniform across all of our companies, is commitment to excellence.
Third is what we call 'acting like an owner'. We empower Alfreds to own the relationship with their residents; we orient all of our operations and resources around making sure they are able to do so. This is something we have seen reflected with our residents – these are relationships that have been built. They are not just transactions and it provides humanity in how we approach things.
Our Alfreds are part of our DNA. They are the centre of our company, the ones driving the value in the types of relationships we build with residents.
We are committed to our workforce, and our retention rates are very high. We go through a substantial and very formulaic approach to recruitment and provide ongoing training to help with their career path. We also offer them many benefits and opportunities to grow alongside our company.
One thing I personally love is the diversity of our Alfreds; their personalities, profiles and backgrounds are really varied. It goes from people in the hospitality business, to former stay at home moms, artisans and other types of trades etc. But they are all committed to providing services and developing those connections.
What differentiates Hello Alfred from other brands trying to offer people that convenience?
Convenience is a notion that is tossed around quite a bit. From our perspective, it is not only the convenience of what we are delivering – we are also providing trust. That is our unique value.
It's not about just managing efficient deliveries or shopping through the Hello Alfred app for our residents; it's the fact that we are able to take technology, processes and operations, and use them as an enabler for human relationships. We lead with trust, we lead with empathy, and we develop real relationships between our residents and our Alfreds.
We train our Alfreds to not only provide a high degree of service for our residents, but more importantly to begin to know them in such an intimate way that they can actually anticipate their needs. This is where there is a really powerful unlock for how we drive commerce and introduce brands, because we are able to build off of the relationships we have struck and become a trusted conduit into residents' homes.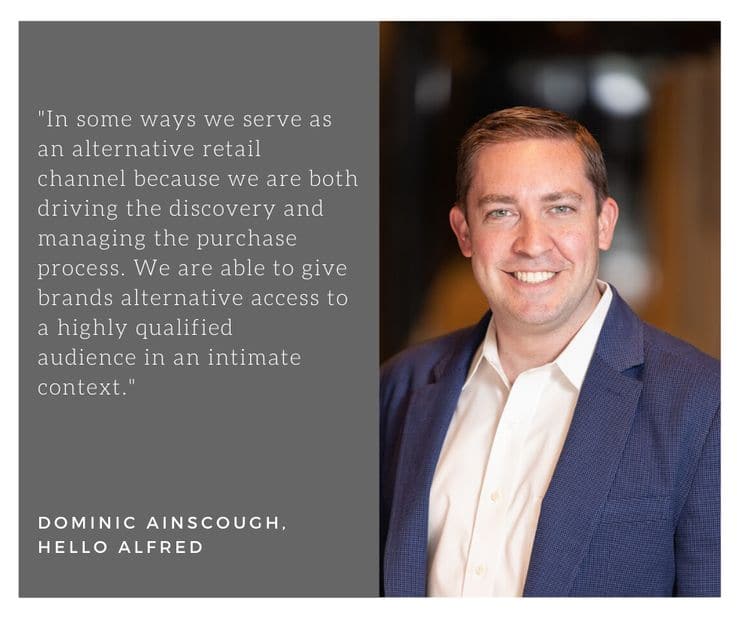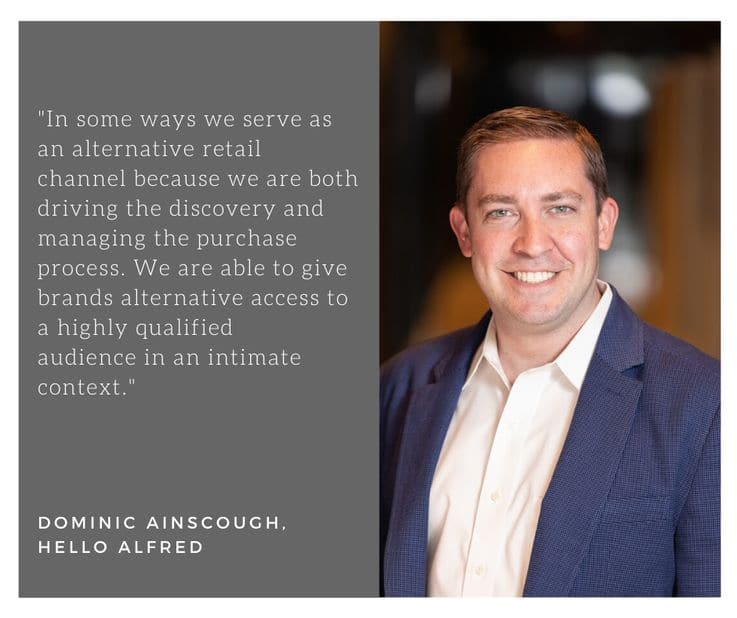 Do you feel Alfreds manage to add a human touch to the online shopping experience?
A relatively new part of our business which is scaling quickly is the brand side.
We developed the opportunity to introduce brands to our residents. Our job is to design marketing campaigns to bring their products and stories to life, which we are able to execute within all our buildings based on the profiles of our residents.
In some ways we serve as an alternative retail channel because we are both driving the discovery and managing the purchase process. We are able to give brands alternative access to a highly qualified audience in an intimate context.
I think the role that Hello Alfred can play in trial and discovery is extremely powerful. In the case of consumer electronics, for example, we can unlock 'try before you buy experiences', and can reduce the challenges that most consumer electronics companies face, which is that a lot of their online return rates are the result of residents giving up during the setup process. We can fix that for them since we can install electronics on behalf of our residents.
I am excited about how our brand business will evolve as it will not only drive volume in terms of sales, but also influence product choice and solve real business problems.
Can you take us through one of your campaigns?
We worked with a Unilever brand called Love Home and Planet which is a good example of the organic and authentic way we deliver our campaigns to our residents. We think about it as: services plus products equals experiences.
In the case of Love Home and Planet, they are a highly sustainable brand – a value we share here at Hello Alfred – so rather than simply putting their products inside residents' homes and making it quite transactional; we wrapped their introduction into a service.
We partnered with them to design a sustainability education programme, which we began by understanding the commitment to sustainability of our residents. Once we had that baseline, we then developed a programme to educate our residents on the small acts they could be doing, to demystify sustainability and make it more accessible. It could be buying plant-based products like Love Home and Planet, or requesting their Alfreds to shop more sustainably by using reusable totes etc.
It wasn't only about introducing Love Home and Planet; it was about introducing sustainability and shifting trends. Therefore, when we provided the Love Home and Planet products, we did so in a sustainability kit where there were also metal straws, bamboo cleaning products etc. The trial rate was extremely high, and at the end of the campaign we were able to not only manage the likelihood to repurchase – which was very significant – but also to increase our residents' overall knowledge and commitment to sustainability by more than 20%.
Brands nowadays have to interact differently, and this provides them with an opportunity to change the narrative. I believe our approach of introducing products within a context helps create that strong relationship and bring differentiation to life in a different way.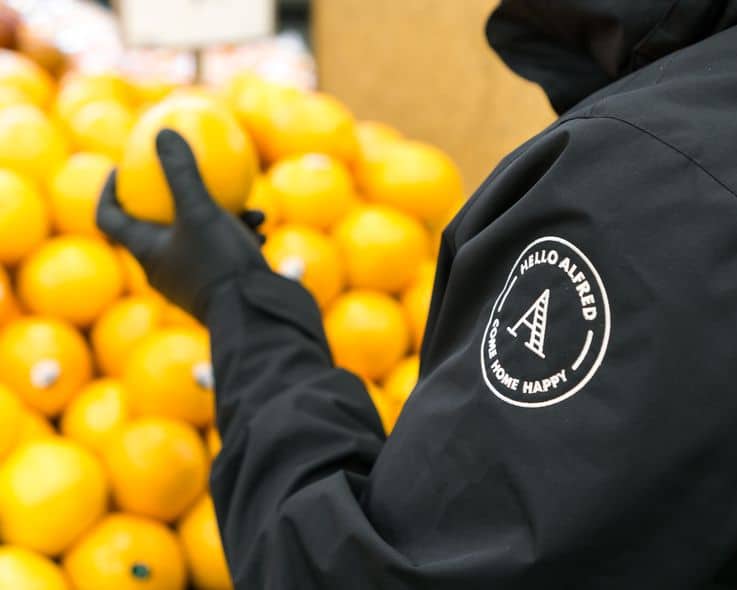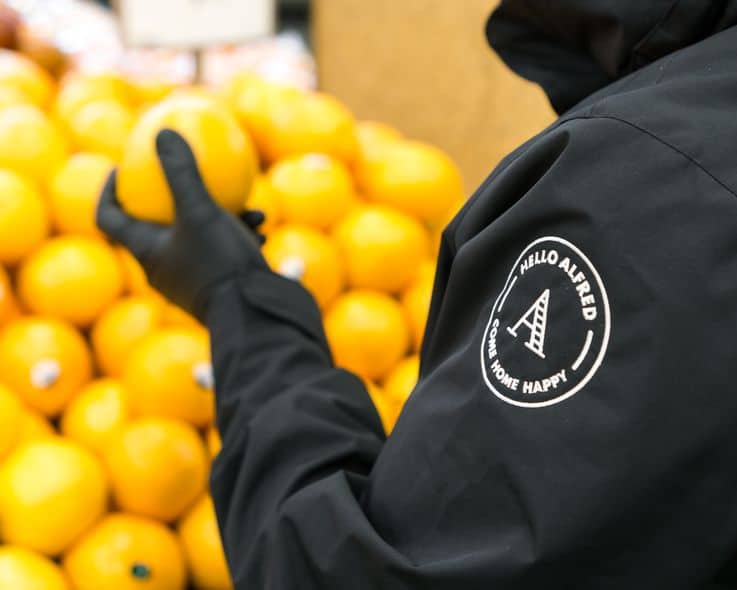 How do you think the Hello Alfred offering fits in with the current coronavirus pandemic?
Our value proposition for our building partners is more amplified than ever. The nature of the platform has expanded to include a series of utilities on top of services, and our baseline technology is being used by our building partners to make remote management easier for their team. In that sense, we are helping buildings at a time when they are looking to offer a high level of service to residents sheltering in place, whose needs have changed – with guaranteed doorstep delivery of groceries for example.
Our model is initially predicated on reaching residents within Alfred powered buildings, but what has happened during Covid is that we were getting requests from residents to deliver, for example, prescriptions to their grandmother.
The way we responded to that is by allowing people to functionally gift services and requests to their nearby friends and family. We have also extended the opportunity for people who live outside of our buildings to be able to subscribe to Alfred Delivers, which meant they could have a weekly dedicated slot for an Alfred to do their shopping errands for them. This allowed us to serve the community more broadly.
I think this has given us the opportunity to learn how to deliver help in a variety of circumstances for people, and we hope to keep this running after things get back to normal as it is consistent with our mission.
We are a relationship business: 75% relationship and 25% logistics. While our logistics muscles have been stressed even further with Covid – as we had to think about doorstep delivery versus in-home delivery – the relationship side has never been more important. Our interactions with our residents are stronger now than they ever have been, as we differentiated what help can look like at a time of need. In that sense, I fully expect that the growth we have seen within our top line revenue and within our residents' requests will be well maintained and sustained.
What does the future hold for Hello Alfred?
We have evolved significantly in the last six months. We have expanded the value of our platform to allow the Hello Alfred app to facilitate baseline utilities (such as paying rent, submitting maintenance requests etc), on top of providing access to services. We are therefore systematically managing and providing value for residents in all areas of their monthly expenditure.
As our footprint continues to grow, it will allow us to move towards a membership-based approach where you are a member for life, and you are able to move within our network of buildings. As your lifestyle changes, we can continue to service you on a long-term basis and provide consistency of service and relationship.
Everyone deserves help in our opinion. It is simply a matter of prioritisation to be able to grow efficiently and sustainably. The types of buildings we operate in will certainly expand within urban environments – which is where our strong suit is – and will continue to grow in density.
Images courtesy of Hello Alfred
We're here to help you stay on track during these difficult times. All of our workshops and presentations can be delivered virtually to help you stay informed wherever you are.