Interviews
How NextRivet is helping malls bridge the gap between physical and digital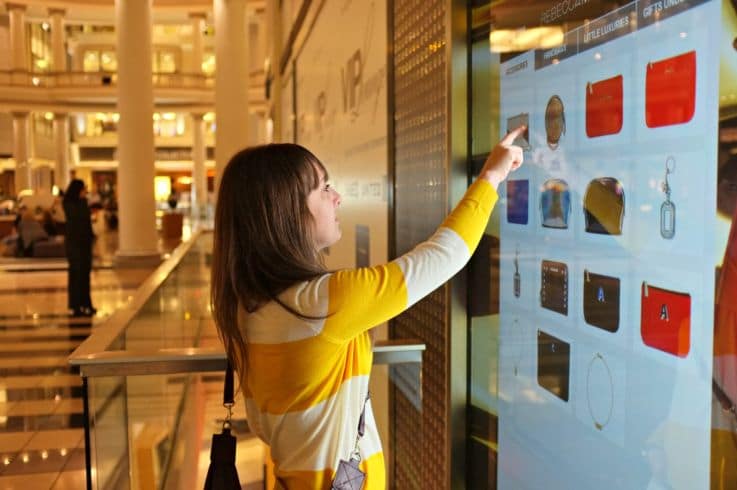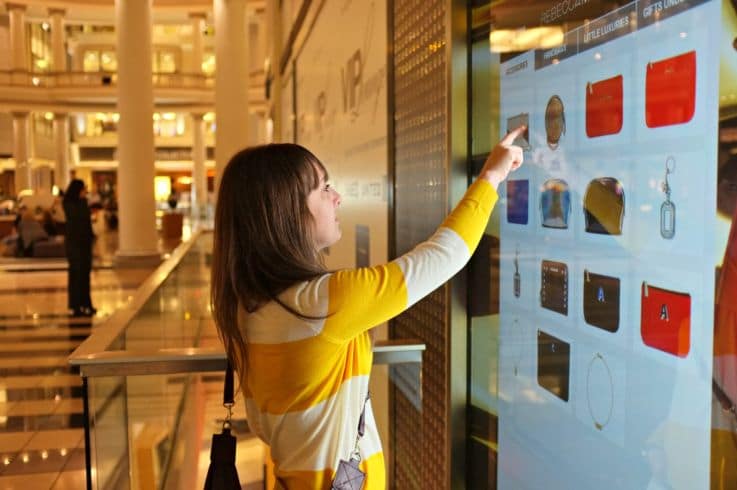 Shopping malls are by their very nature physical entities, but in order to survive in our ever-changing world they are starting to turn to digital technologies. This is where NextRivet comes in.
A consultancy focused on the integration of digital and physical, NextRivet is uniquely hands-on in helping shopping centres pursue innovation projects and integrate new technologies. Bringing a wealth of expertise and knowledge from the likes of Westfield, the company is helping create new ways of "going to the mall".
We spoke with co-founder David Blumenfeld to find out where the idea came from, how visible tech should be in retail and what the shopping centre of 2030 might look like.
David Blumenfeld, Co-Founder, NextRivet
Can you describe NextRivet in a nutshell?
NextRivet helps real estate developers and shopping malls bring digital technologies into their physical spaces. It's about how to digitally connect with consumers as a complement to the physical assets. It's about helping, for example, a traditional shopping mall have a better chance of competing with an Amazon by allowing a mixed use of office and retail space and connecting tenants with the retail stores.
The company launched in January. Both my partner Kyle Spencer and I have extensive experience in the shopping centre space, having both come out of Westfield and then OneMarket.
I ran business development at Westfield Labs, while he ran product marketing and ultimately customer success. We bring that complementary skill set to clients, which helps us tackle all different types of potential projects.
Kyle also has experience in the sports and stadium world as he was the director of marketing for the Golden State Warriors basketball team for a long time. We view our market as much broader than just shopping malls, but for obvious reasons that's where we have started.
Is there a distinction between shopping malls and shopping streets in regard to technology? How do you implement it?
We don't discriminate between the different types of shopping areas. The beauty of being a consultant in this space is that we are not tied to one specific set of technology or one platform. It's about finding the best solutions that would allow the client to reach their goal, regardless of the specific type of real estate development.
Our mission is to be extensions of the teams that we work with; we try to figure out how to best help them without adding a ton of costs and resources. With the bigger consulting firms, they tend to hand off the strategy to the client at one point and basically wish them luck. But there isn't necessarily the expertise or the resources on the other side of the house to go and implement that strategy. This is where we come in and actually do the hands-on work to get the projects launched, even helping manage post launch if necessary.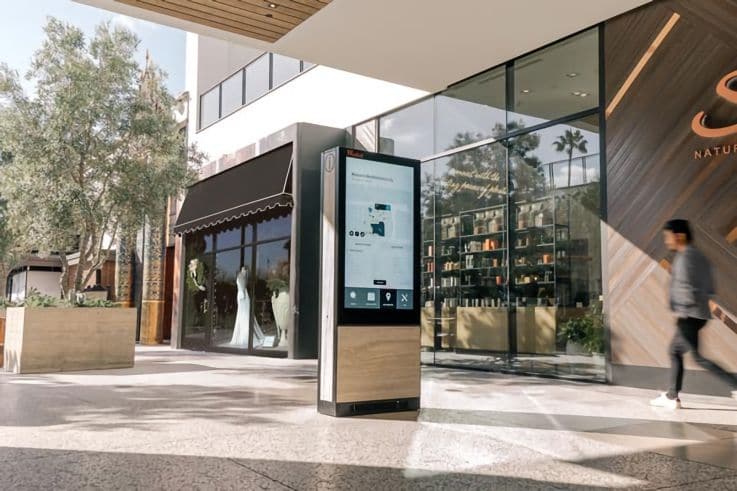 What inspired you to start the company?
It was the combination of things we learned at OneMarket and previously at Westfield. When we started, we were part of a group called Westfield Labs, which was a digital division of Westfield malls doing a lot of what we are doing today with NextRivet. This is where we got the initial idea to do this ourselves.
Living in San Francisco, we saw a lot of shopping centres and other retail companies come to the Bay area wanting to do a "tech tour". They would initially go see Google or Facebook, but then they would realise that Westfield Labs was actually the one doing the technology in their industry.
After a couple of years, we became a stop on the tech tour, and these companies would often ask us if we could help them too. Obviously working for Westfield, we couldn't go and implement our tech for a potential competitor, but we were always aware that there seemed to be a broad industry need for Silicon Valley tech, from both US and international companies.
So, when we started NextRivet we had not only ideas but also a Rolodex full of people who had expressed interest in working with us.
What were the most interesting things you learned at Westfield / OneMarket that you took with you to NextRivet?
One of the first things we did at Westfield was unify the entire company systems, with an emphasis on the public facing ones like the websites, the apps, and any other touchpoints with consumers or potential tenants.
Westfield at the time had shopping centres in Australia, the US and the UK, where everybody was using different systems. It was initially set-up that way to foster a bit of competition between all the groups. But this has big limitations in terms of efficiency, so we unified it all into one back end, i.e. we put everybody on the same platform.
Another project we worked on was the express parking, which is still very successful in London. It's a frictionless parking experience that uses a license plate recognition technology to offer customers a VIP type experience where everything is done automatically. The customers registered with us would get their parking automatically charged to their account when they visited without having to do anything – not even reaching out of their car to open the gate.
We also looked at indoor navigation, where we built a solution to help people navigate beyond the 2D mall map you usually see when you walk in. This was helpful in sending targeted offers as it provided a better understanding of people's locations – obviously it was an opt-in option compliant with privacy laws. Another thing we worked on was turning the glass in front of physical stores into digital touchscreens.
We did lots of different things across the spectrum, which provided us with an extensive experience and adaptability to take into our practice.
It goes beyond just a business to consumer experience; we worked on so many different types of technology and implementations that it has really given us the knowledge to analyse an issue and understand a problem. It has provided us with the ability to quickly figure out an industry or a technology, even if we are not familiar with it, and to be able to source it, negotiate a deal and get it implemented.
Can you tell us about some projects you are currently working on?
We are currently working with a startup in San Francisco called Good to Go, which has created a technology kit for a hands-free restroom experience, aimed at single use public bathrooms.
You download the app to find out where the Good to Go enabled bathrooms are located, then you get a QR code which can be held up to open the door, removing the need to touch it. All the fixtures inside the bathroom are also hands free.
The experience is fairly elegant and quite reminiscent of the parking one we had launched at Westfield; it even offers the ability to rate it. There is a fairly large market for these types of products, from Uber or Lyft drivers who don't live in the city but drive in, to tourists who are coming into town.
For this particular client we are helping them with business development, i.e. sourcing new venues to take on their technology.
Another client we are working with is a large shopping centre company in Canada, which we are helping with sales strategy around their non-leasing assets, along with their digital and media strategy. It's a mix of different projects.
Do you have a dream project in mind?
One thing I believe has promise, that has been in the talks for a while now, is Augmented Reality (AR). We did some interesting pilots on the subject at Westfield with some of the larger tech companies which showed a lot of promise. It's an entire world that gets built on top of the existing physical world, with some business models layered on, whether advertising or other.
We saw a tiny bit of it with Pokemon Go a few years ago, but I believe that eventually there will be something that breaks through and really kickstarts its usage on a widespread scale. It's likely to come from the Googles and the Facebooks of the world, from companies that already have large audiences where they can layer this in and make it a service. They are in the best position to bridge that gap. They have already started working on connecting their digital experiences with the physical world.
It needs to be a global initiative though. This was the original idea when we were at One Market, we were trying to get the retailers and the shopping malls to collaborate and share data and technology. But unfortunately, we couldn't get enough people willing to cooperate fast enough to make it meaningful.
Every time an individual shopping centre or retailer invests in their own technology, in their own bespoke way of doing something, they only make it more expensive for themselves, and this is where those big companies continue to win. Amazon or Alibaba for example can benefit from economies of scale by using the same technology over and over.
I think the current situation we are in, with Covid-19, is going to force more change in our industry and make it happen faster than it would have otherwise.

Do you have any thoughts on what the mall of 2030 might look like?
I think the trends are moving towards a mixed-use space, a combination of living, retail and office spaces all next to each other.
The traditional mall model is facing a lot of competition; the retail spaces are getting smaller and there is an opportunity for these bigger properties to change their entire tenants mix and to do things differently. It is going to require some creativity but having that mixed use where you would have a community of people on the property almost full time will allow you to create a reliable kind of customer base.
Unfortunately, I think many shopping centres will have to close. There is this old real-estate adage that says it is all about location, location, location. This is where Westfield for example have been sort of visionaries in that respect. They sold a lot of their properties to keep mainly malls in dense urban locations where they would have a bigger chance of surviving.
But whatever the trends are, one thing for sure is that the malls will have to adapt.
How do you turn that experience into a digital one as much as a physical one?
One project we are currently looking at is how much of an impact is tech going to have on retailers? How do we turn that shopping mall into a fulfilment hub, and enable retailers to offer same day delivery or drive through pick-up of goods?
There are a lot of companies trying to do all these things and it is in places like malls where you can start to bring economies of scale to those services because you already have a critical mass in terms of people and in terms of stores. There is a lot of technology needed behind the scenes, but you still need to have a physical area for people to come to.
It is a combination of both a physical and a digital solution. It's not only about launching things, it's about putting thought behind the process, about how you are going to use that technology and how it is going to impact your business, and then launching the physical side.
Because of the current environment, big crowded spaces like stadiums and malls are unfortunately going to be one of the last places people will want to go back to in the short term.
It will be critical for malls to try and enable as much contactless shopping as they can. We are currently having conversations with operators to start putting that solution together, and to do it fairly quickly. The shopping centre industry has survived because they are plan oriented, they are long-term driven. But this also means that a lot of times they are very slow to implement changes. The current situation is pushing people to move much quicker.
Do you think most of the tech will be invisible or will it all start feeling very high tech?
I think it will be a combination of both. We will have the supply chain and fulfilment logistics towards the back end of things, and then on the front end the customer experience with digital screens and signage.
The screens are a game changer, not only as a push technology anymore but also as a pull one, where your experience becomes much more interactive and interesting. Store formats will also get smaller, and there will be more ability to interact with screens instead, for example with inventory pulling.
Malls are becoming more multipurpose, offering events and entertainment on top of retail, and they will use technology to amplify these events, whether by marketing them or by creating an experience on people's phones that would be in concert with the event happening. We are starting to see pieces of that, albeit still very fragmented.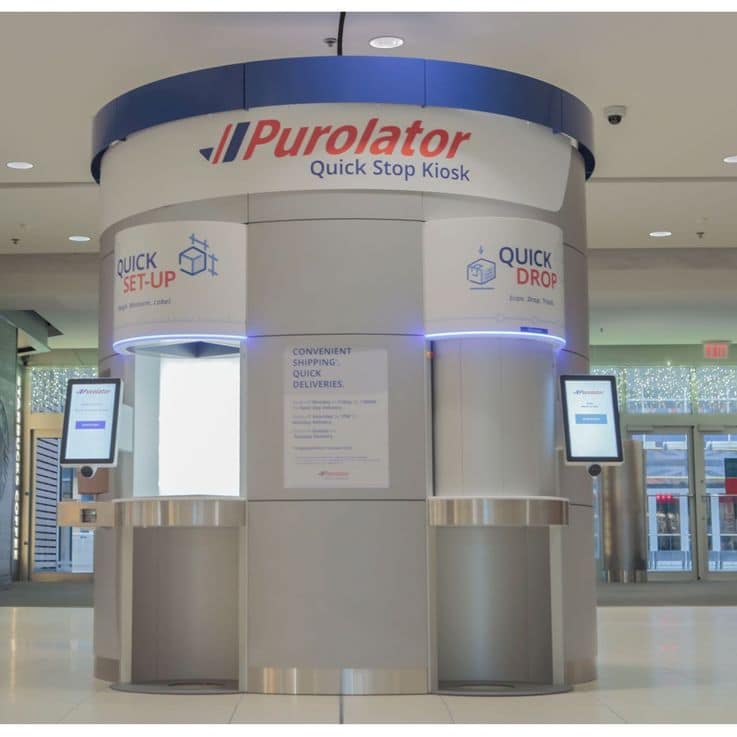 Is there any advice you would give a company looking to embrace this technology?
It is all about the correct expertise. Shopping centres or real estate companies don't have the necessary technical expertise in house, which is normal as this is not part of their mission.
There is a lot of expertise and understanding needed with this technology, so you would need to choose a vendor that has the ability to source, manage and successfully launch the project. You need to make sure it is implemented correctly, or else it risks failing in a few months.
This is where we at NextRivet have been able to come in. Because of our experience, we can quickly source a company, regardless of the industry or the niche they are in. And we can train the correct people internally.
Everybody has a different set of expertise; it's about choosing the correct one needed for your project.
Are there any companies you would like to mention that you feel are doing interesting things?
There is a company based out of LA called Fantasmo, which is doing interesting things around 3D mapping. This is something you need when you are looking to build an Augmented Reality experience; it is the map behind the scene. Let's say a mall wanted to do an AR experience for example. This company would come in and digitally map the mall and create that digital footprint, which would allow for different applications.
Another interesting company is called Darkstore, which is trying to enable one-hour delivery fulfilment. They work with companies who have extra space, whether it is the back of a small retail store or a warehouse which has an area available etc, and use them as market storage facilities for those items, creating mini fulfilment hubs and hence allowing same day or even one hour deliveries.
Another company I found interesting, also in the fulfilment space, is one called Happy Returns. They are working on centralising the return process, mainly helping digitally native brands have a physical place for people to return items.
Any thoughts about the future?
We are obviously going through an interesting time, with Covid-19.
As we come out of it, I think there will be a big opportunity for companies to improve the way they spend and think about what efficiencies can be gained, with regards to property and technology investments. I am optimistic that there will be more openness to try new things, and I believe we are already seeing glimmers of that.

Images courtesy of NextRivet