Interviews
IFTTT's Anne Mercogliano on why customers need to see the value of their connections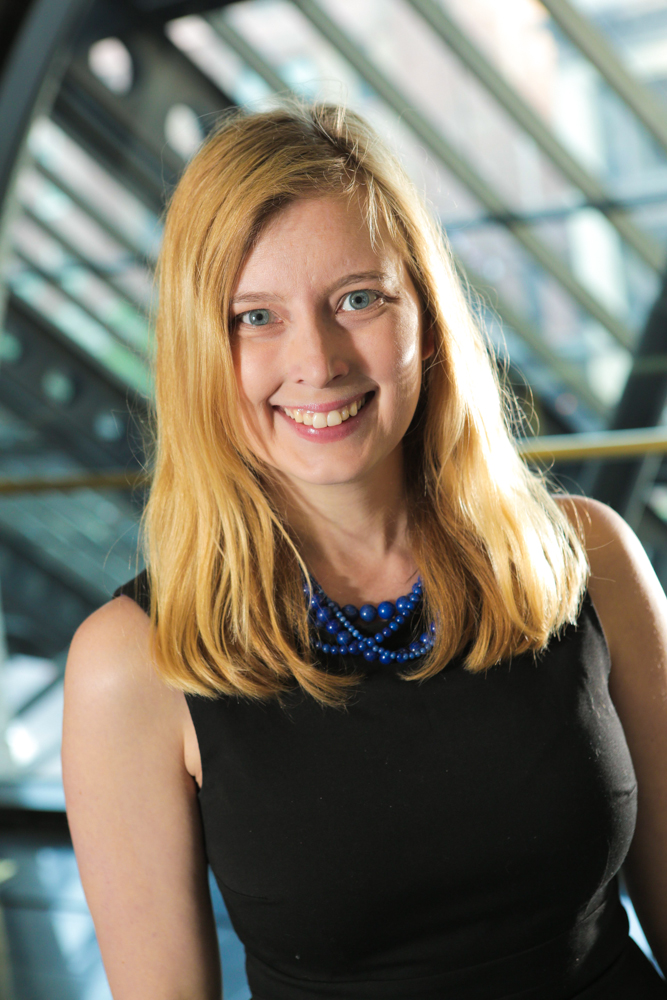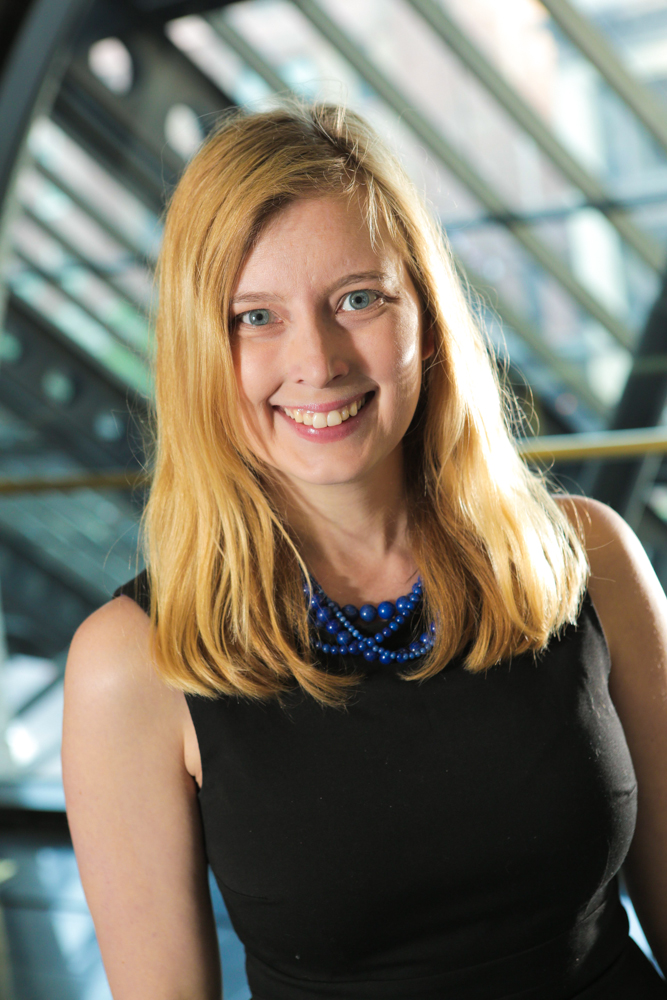 The relationships between retailers and customers are all about connections. They also power If This Then That's (IFTTT) platform, which enables a host of different services to link up in combinations that benefit users. With IFTTT actions having real-life impact, Anne Mercogliano, VP of Marketing at IFTTT, explains why customers need to see value from their brand interactions. We also explore why we can shop smarter, and the ways we can connect the different parts of life.
Can you describe what IFTTT does in a way that my grandmother would understand?
IFTTT is a service that lets users connect different apps, devices, and services. On the IFTTT platform, we call these Channels. Users connect these Channels based on conditional statements (hence the name: If This, Then That) that we call Recipes. There are over 300 Channels on IFTTT, with hundreds more pending.
There are thousands of Recipes to choose from, so you can use IFTTT to control and customize your world in whatever way makes sense for you.
Are the applications for IFTTT limitless as more Channels come on-board?
On the marketing side, we've been really focused on showcasing the practical use cases of the platform. It's not just about doing something quirky, though we definitely have those Recipes (Area 51 Tweets and cat GIFs, anyone?). Instead, we're working to highlight the incredible value IFTTT can bring to your life with our Recipe collections. From building healthy habits to working more efficiently to staying informed. IFTTT can bring a little magic to almost every aspect of your life — even your wedding day!
The applications really are limitless. Everyone should be able to control their digital and physical worlds, and feel confident that the services they use will work together. IFTTT will help make that vision a reality.
How do you think the IoT will change the way we shop?
Well, it's already changed the way we research and plan our shopping. We recently added Tesco as a Channel, so if you're cooking and running out of things you can easily and automatically add them to a list or order them.
IoT is also adding a new data layer to everything. So it opens up the possibility of a new understanding of our personal habits, which can change the way we shop. For example, if I get an alert from IFTTT that I've hit fifty miles according to my Fitbit, that might be a data point that tells me it's time to get new sneakers.
In what ways is IFTTT helping people shop smarter already?
One way is helping people aggregate data and find exactly what they're looking for. We have Craigslist and eBay Channels; these allow people to set up automatic alerts when that "got to have it" perfect item shows up.
Another is helping them understand their habits, as I mentioned above. And I think there's another layer to that, which is helping people discover new services that may complement the others they use most. For example, if I use Philips Hue lightbulbs in my home, I might browse their Recipes to find new ways to customize that experience. I could see this Recipe and think, I'd love to have my lights connected to my car — and even though I may not have heard of Automatic before, I'm already seeing a use case that's compelling to me. We feature "Buy" buttons on our Channel pages for just that reason.
Do you think retailers are ready for these changes?
I think retailers understand that things are shifting constantly. Not just in retail alone — everything is becoming a service. You can have a physical presence but at the very least you have to be online via social media and a website, and then that opens up countless opportunities to connect with new customers, and keep up with your current customer base. It's all about adding value, and increasingly that value is added by integrating into the apps and devices that people use every single day, or transforming into a service and becoming one of those apps or devices
Are there any barriers to your platform?
I'm not sure barrier is the right word, but I think some people perhaps worry about whether they'll be able to use these capabilities. It can feel overwhelming when you realize that everything is becoming a service.
I think the most important thing is that users choose what to give access too. Some people have 100 Recipes and lots of different uses, others use IFTTT for just a few applications. When everything is online, It's reassuring to have one point of access and control for the services in your life. We'd like to be that point, and help bring confidence and control back to the connected world.
What will IFTTT look like by 2020?
We're working with a variety of really interesting clients from IT products to retail, travel and other internet services. Our biggest goal as a company is to grow the breadth and depth of Channels on the platform.
We're also thinking about how to make it easier for the user to understand the value of the service and how it fits in with their own creative interests. One thing we're doing is to curate Recipes more on the site so that people can find what is useful to them. We want it to be easy for users to discover how we can help them with their shopping, or control their connected home, and to grow our user base through that. That ties into those collections I mentioned earlier.
Do you think IFTTT is helping empower smaller brands and companies by showing innovation is not just do those with deep pockets?
I think often huge brands think that they need this type of service and need to go from offline to online. But actually if you look at the little guys, a lot of Indiegogo and Kickstarter projects integrate with us. For smaller companies starting out to have that cross integration with hundreds of other services is really valuable. Right out of the gate, these new companies are showing users how they can play nice with all the other apps, devices and services they use everyday.
We're also interested in how small businesses use us as free service to make their own life easier and connect the different services they're using. Automation is the name of the game when you're a small business and wearing a lot of different hats. So it's not just about them creating a Channel, but how they are leveraging IFTTT, as a user, to grow their businesses.
Are there any other companies working in connectivity that you think are particularly exciting?
Oak Labs is interesting one. They're a small company, but they have this digital mirror, which is being used by Polo Ralph Lauren in its fitting rooms. It's really compelling – you can control the lights in the room, look at inventory, not just in the store but also online, request help and so on.
I also love what Target are doing. Locally they've opened a connected house retail space, but it's not just shelves full of products in the packaging. Instead they've curated it to be an actual connected house, so you can go into the living room and play with all the products, the kitchen has appliances, and the nursery has wearables. It's a real ecosystem. There's even a digital garage that shows tech that connects to your car. You can go through room by room and I think that's a beautiful way to tell that story to the Target shopper.
I think finance is a big growth area for IoT as well. Qapital is a really interesting banking app that helps with smarter spending and goal-based savings, and they have an IFTTT Channel. They see that people save four times as much with them, when they use IFTTT Recipes. People have also created Recipes around it that say "if I get this many steps on my Fitbit add money to my account," or "Save $5 for my honeymoon fund everytime I post an Instagram with my wedding hashtag." It's another way of working with the things that matter to you, and making something as intimidating as finance fit into your life in a natural way.
Watch this space for more interviews, retail openings and retail innovations. You can also follow us on Twitter, Facebook or check out our LinkedIn page. See you soon!
Images courtesy of IFTTT