Food and Drink
London Pop-Ups: Magnum Pleasure Store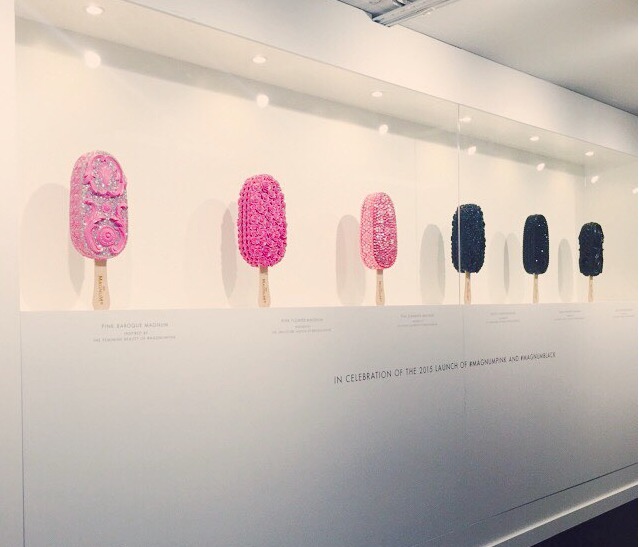 It was a pleasure to visit Magnum's 'Pleasure Store' in Covent Garden. The ice cream brand has done a fantastic job of keeping up appearances with its high-end neighbours Burberry and the Royal Opera House in this busy London hotspot. The queue of people out the door indicates its popularity and the excitement surrounding this innovation.
Magnum Pleasure store: lavish retail design
On first entry the store has a very glamorous and lavish sense of style. Standing proudly in the window is large gold and silver replica of a Magnum. It feels as if you're walking into a luxury jewellery store, although one with the sweet aroma of chocolate. I have never felt so glamorous walking into an ice cream shop! Across one wall is a selection of black and pink jewel encrusted Magnums.
Magnum Pleasure Store: create a personalised Magnum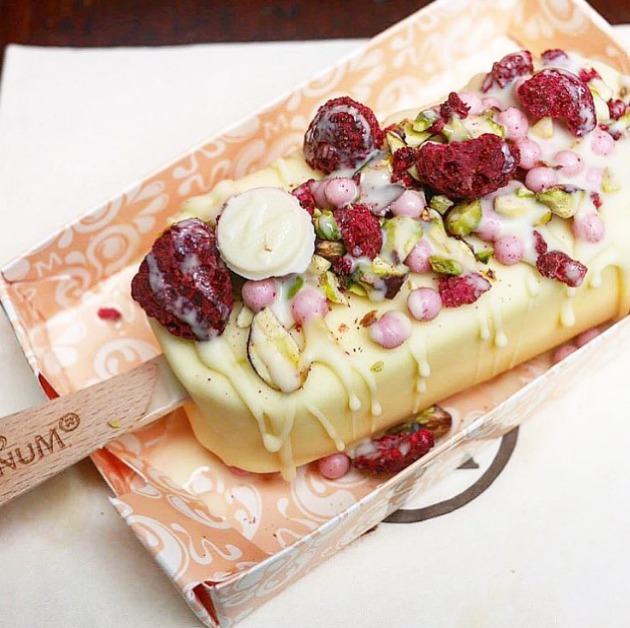 Most exciting part was seeing the options from which you can create my personalised Magnum for £4.50. You have the classics, milk chocolate, white chocolate and dark chocolate then the excitement continues with the massive range of toppings: pistachio, berries, coconut flakes, hazelnut, brownie, silver pearls, rose petals, chilli flakes and many more. Lastly, there's the option to dribble MORE chocolate all over your Magnum Mountain. If I was buying this from any other store or possible brand, I probably would be outraged. However the entire experience from feeling like a VIP after queuing outside, to getting your 'indulge your inner artist' and create your personalized magnum is definitely a novelty worth paying for.
Magnum Pleasure Store: collaboration with Holly Fulton
Magnum collaborated with fashion designer Holly Fulton to create a necklace linked to 'The Pleasure Store' campaign. Reflecting Holly's signature Art Deco and graphic style, the necklace takes the iconic shape of a Magnum and echoes its rich chocolaty colour. Using perspex embellishments, the geometric style represents the well-known sound of Magnum's cracking chocolate, as has been visualised throughout their advertising history. You have the chance to win the statement necklace by posting images of your personalized Magnum on Instagram and receive a free Magnum when you visit The Pleasure Store in Covent Garden.
Magnum Pleasure Store: lives up to the name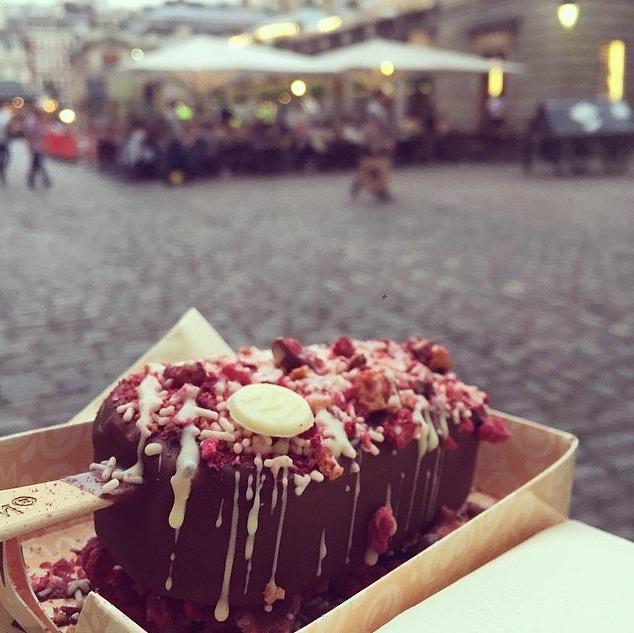 As far as pop-up innovations go, I found my experience at Magnum 'The Pleasure Store' pleasurable to say the least. The chocolate was delicious and the ambiance was luxurious. I would have liked a bit more of the roaring atmosphere of Covent Garden to be included in the space, as it seemed very still. But I think that is part of pleasure, to get away and cool down with your luxury Magnum.
All images by Magnum