Strategy
Who's opening stores in 2021, and what can we learn from them?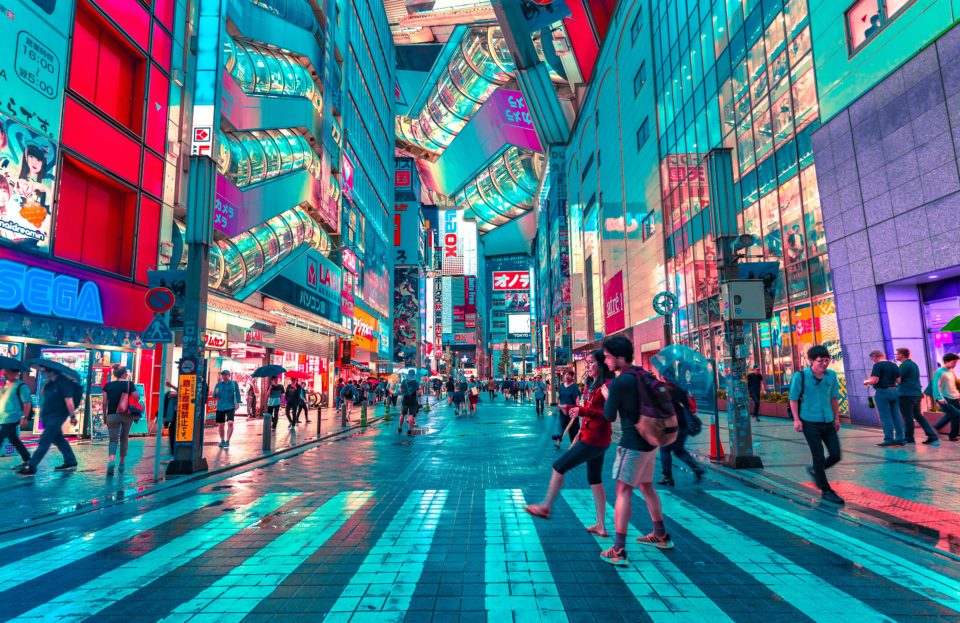 You don't need us to tell you that a lot of retail stores have closed in the last 12 months.
But you might need us to tell you that more physical retail stores than you might think are opening in 2021.
Despite everything happening in the world right now, many retailers are still choosing to invest in physical retail.
Part of this comes directly from those store closures.
Shuttered stores make for more choice of retail sites, more prime location availability and potentially lower rents as landlords look to fill vacancies.
While those are positive factors, in themselves they're not a reason to open up a series of new stores.
So what's driving this? What are the opportunities for physical space?
What can we learn about the state of retail in 2021 from the retailers who are opening new stores?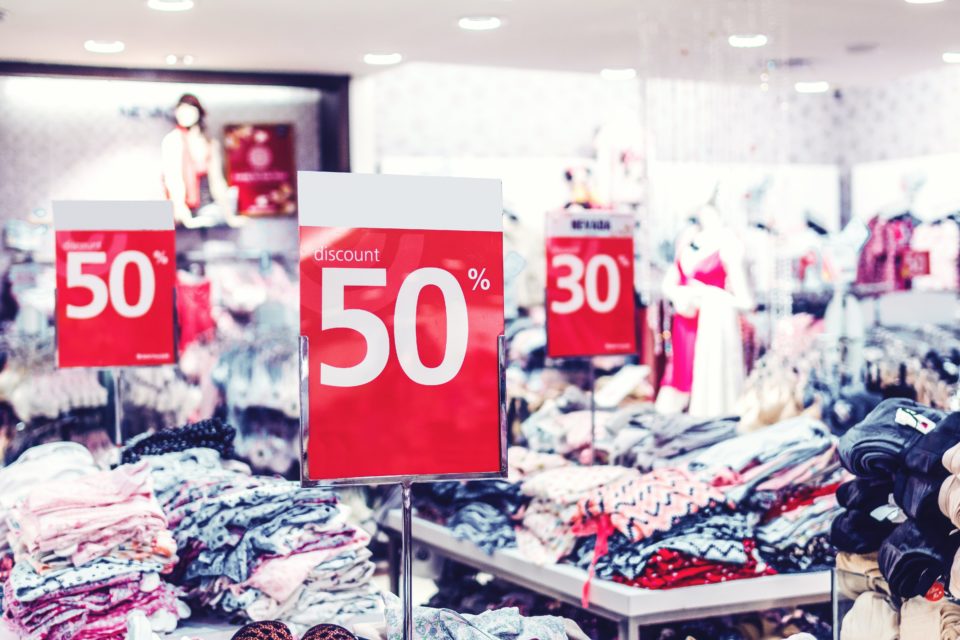 Five Below, Poundland and Burlington Stores are expanding rapidly by focusing on price
One retail sector with a lot of planned store openings is value or off-price retailing.
US value retailer Five Below, which offers goods priced at $5 or less, plans to open up to 180 new stores across the country in 2021. Burlington Stores is another off-price US retailer with plans to open 75 stores in the coming months.
In the UK, Poundland, which sells its products for £1, is investing £15 million in 45 new stores this year. Discount retailer B&M is also opening new UK stores in 2021.
Despite its 375 stores having to close for much of the last 12 months, fast fashion retailer Primark is also opening new stores globally over the course of the year.
The influx of new value-focused stores makes sense given the current global backdrop. The Covid-19 pandemic has led to many job losses, as well as high numbers of furloughed staff.
With the economy having taken a big hit and many shoppers' financial futures uncertain, keeping costs low is going to be a major focus for many. As such, more customers are likely to turn to value retailers to make their money go further.
Lower value products are also harder to sell in a cost-effective way online making physical retail a primary channel for these retailers. If they want to reach new customers then they need new stores.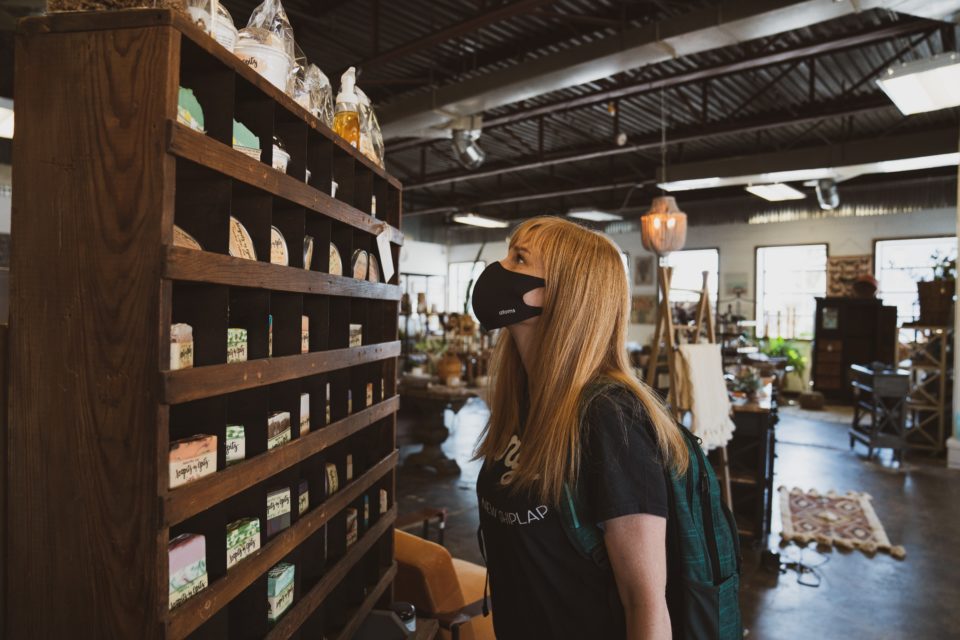 Dollar General and Five Below are grabbing new market share with higher price concepts
The pandemic has blurred a lot of lines when it comes to shopping (the essential/non-essential debate was an eye-opener) and led to many retailers reassessing where they sit within the industry.
For some, this includes the opportunity to appeal to new customers.
Five Below isn't just opening new stores as already noted. It's also expanding its Five Beyond offering which introduces some higher cost merchandise to its stores.
Last year, US value retailer Dollar General launched new concept popshelf which is aimed at customers with a higher disposable income.
Appealing to a more upscale audience is something that grocery retailers Aldi and Lidl have seen great success with. Both offer high-quality products at an affordable price bringing in middle-class shoppers who would typically shop at more high-end grocery stores.
Lidl is also in expansion mode having announced plans last year to open 50 more stores in the US by the end of 2021.
This customer share grab will increase competition across the industry with retailers needing to prove their value to customers if they want to keep them. This is particularly the case for mid-tier brands who may find their customers' heads are turned by lower price formats.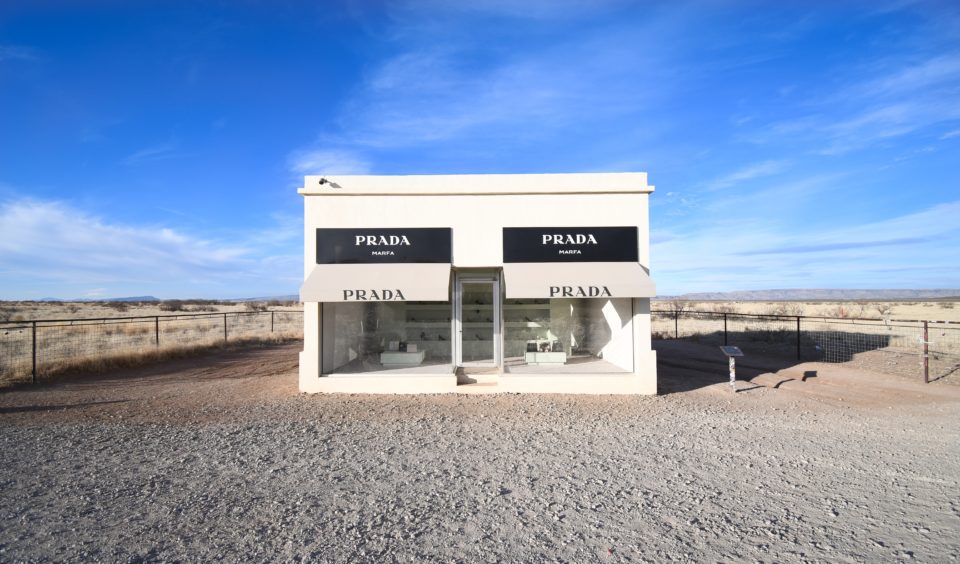 Sephora, IKEA and Ulta Beauty are using small format spaces to grow rapidly
There is a distinct trend towards smaller format physical spaces in 2021.
Beauty retailer Sephora is undergoing its biggest expansion ever with 260+ new stores opening across the US in 2021. While 60 of these will be standalone spaces, the bulk will be shop-in-shop concepts in Kohl's stores following a new partnership.
Ulta Beauty is doing the same thing with 100+ shop-in-shop partnerships with Target, as well as opening new stores of its own.
A third of Burlington Stores' new spaces will be small format stores that are half to a third of the size of a typical Burlington store and will carry less inventory.
IKEA is also opening over 30 new stores globally in 2021 which will primarily be small format and city centre spaces. Even Apple is opening shop-in-shop concepts with Target.
For many retailers, the move to smaller format spaces seems to be driven by a desire to get closer to customers. Smaller stores give retailers a much bigger pool of real estate locations to draw from, as well as having reduced operating costs.
This means they can be located outside of typical high footfall hot spots such as shopping centres, retail parks and transport hubs, and put into the spaces that customers live and work in.
Sephora has also noted that its opening strategy is part of a plan to move the brand away from reliance on malls. This may be a theme we see among other retailers as well.
Shop-in-shop concepts are another way for retailers to go small without a huge bill. By using a partner's store space, the likes of Sephora, Ulta Beauty and Apple can open a lot of new stores quickly and at a greatly reduced cost.
Meanwhile, for the partner store like Kohl's and Target the shop-in-shop helps to spread risk by bringing in some additional income and increasing footfall in the larger store.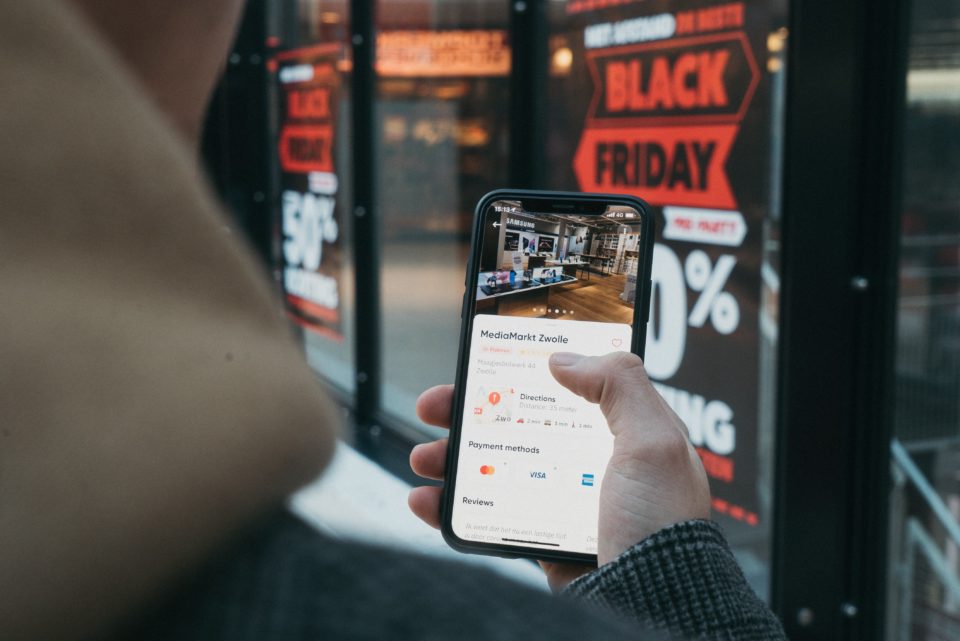 LEGO and Screwfix are expanding to fuel their omnichannel strategies
Omnichannel continues to be a major strategic focal point for many retailers and this is reflected in the opening strategies of many this year.
LEGO has shared plans to open over 100 new stores globally in 2021, predominately within China. This expansion will help the brand to widen its omnichannel network to support its ongoing growth.
Meanwhile, Screwfix is opening 50 new stores in the UK and Ireland to support its omnichannel operations. The brand saw huge uptake of its click and collect offering throughout the pandemic and is looking to build on this.
Many of the new stores will be in inner cities and rural locations as Screwfix looks to cover as much of its potential customer base as possible.
Recent months have proven to customers just how valuable an integrated physical and ecommerce network can be. While the coronavirus pandemic may have kept shoppers home, omnichannel services like click and collect and curbside retail have seen huge uptake among customers.
Opening new stores that can bring these services to new catchment areas can help retailers secure market share, as well as reduce operating costs associated with online shopping.
Dick's Sporting Goods is leading the way with new concept experiments
While some retailers are focusing on what they know, others are taking the opportunity to experiment.
Dick's Sporting Goods will open six new stores in the US this year, but also six sites for testing new concepts. The first of these, Dick's House of Sports, has just opened in Rochester, New York, and features various experiential elements such as an indoor rock climbing wall.
Experiments can be expensive things when talking about physical retail.
However, with a lot of stores having closed following the pandemic, landlords are keen to fill empty space. This makes for cheaper rents and better lease terms for retailers which make for more favourable conditions for experimenting.
If a retailer knows they aren't going to be tied to a concept for years via a long lease then they can afford to explore new ideas and see how customers respond.
Experimenting in this way can be hugely valuable research for brands in helping them understand what works and feeding this learning into the wider business.
This experimentation will also continue in the form of pure-play online retailers testing the water with physical space as the likes of Glossier have done in the past. The availability of retail real estate at present gives these brands an opportunity to get more for their money by experimenting with stores in top locations.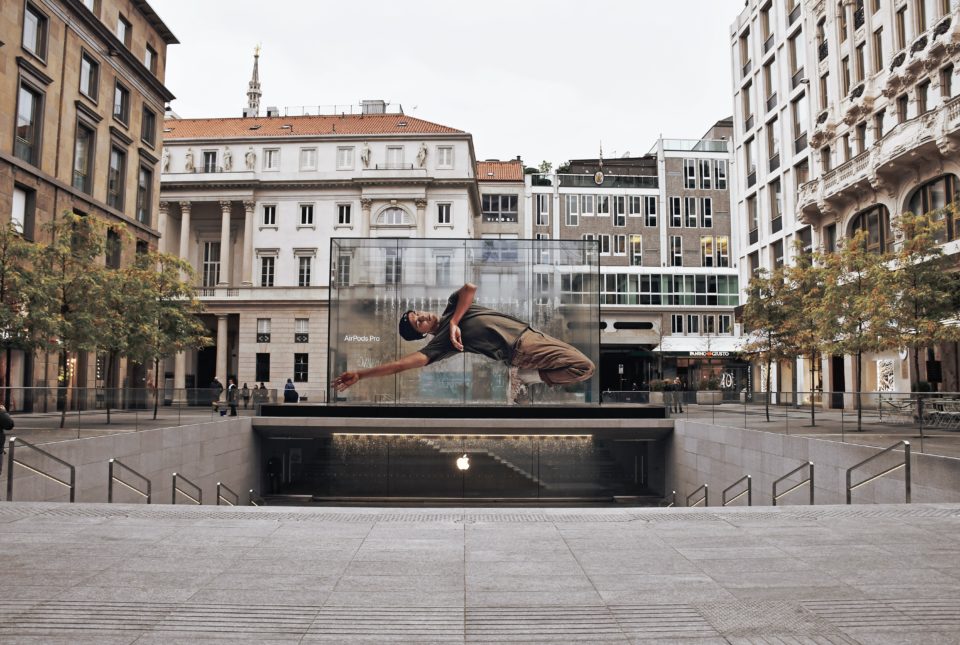 Fabletics, Allbirds and TJX are opening and relocating stores based on location
Location is one of retail's biggest concerns right now.
All around the world lives have been disrupted over the last year with movement among the most restricted elements. Many people are working from home and therefore no longer commuting. Holidays are on hold. Education has often been home-based.
All of this is impacting where retailers want to be.
Athleisure brand Fabletics plans to open a number of new US stores this year. It is specifically targeting locations that have a large number of Fabletics members within driving distance.
It of course makes sense to locate a store where there is demand, but Fabletics is also hoping to use the stores as community spaces for interacting with members.
Eco-friendly footwear brand Allbirds is also looking at data to help it choose locations for its new stores. Its newest space is in Philadelphia where the brand identified a strong ecommerce customer base that it felt would respond well to a physical shopping experience.
We expect to see more retailers taking this approach when considering where to open new spaces.
Elsewhere, TJX, which owns the brands TJ Maxx (TK Maxx in the UK), Marshalls and HomeSense among others, will open 122 new stores in the US this year.
More interesting though is the brand's comments about relocating some of its stores to better locations and exploring better lease terms.
It's not alone in its thinking. Ulta Beauty and Burlington are just two other retailers who have expressed plans to relocate some stores.
It makes sense for retailers to not only be considering opening new stores but also maximising those they already have. In some cases, this means moving them to a better location or target market, especially while real estate conditions are more favourable for retailers.
For some, this is the opportunity to lose an underperforming retail store and move it to a key market without spending a lot of money. As such, relocations are one way retailers will be right-sizing and optimising their portfolios this year.
Equally interesting is American Eagle Outfitter's plan to open new Aerie and Offline by Aerie spaces in US malls demonstrating that some retailers have faith in the resurgence of the shopping centre.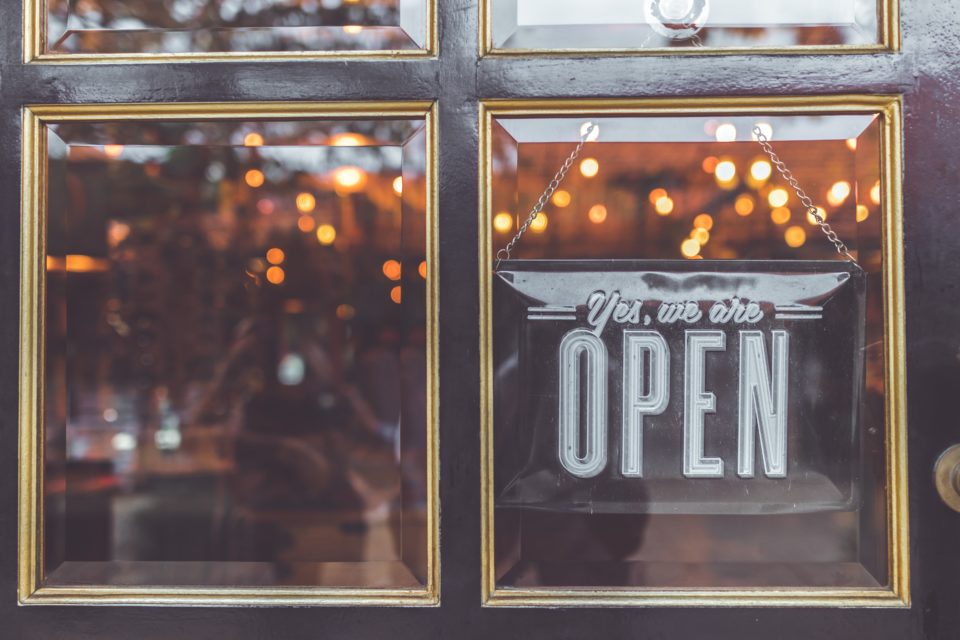 Retailers are being more considered in their physical store strategies
This is not a store opening free-for-all.
There is no point in getting a good rental deal or lease terms for a store that is the wrong size or shape or in the wrong location for your retail business. That's not a good deal – it's an unnecessary expense.
There is no doubt that retailers are being more considered and selective in their store opening choices this year.
Those who have been able to keep their stores open in some capacity over the last 12+ months have learnt a lot about the way that customers interact with them and how they can best be used operationally.
Others will have had the opportunity to notice gaps in the market or new opportunities where another retailer has folded.
It's these insights that are feeding store opening strategies. And it's these insights that show that physical retail still has an important part to play for many retailers.
Are you missing out on the full potential of omnichannel? Talk to our expert retail consultants to unlock greater profits and operational benefits now.