London
London Retail Openings March 2016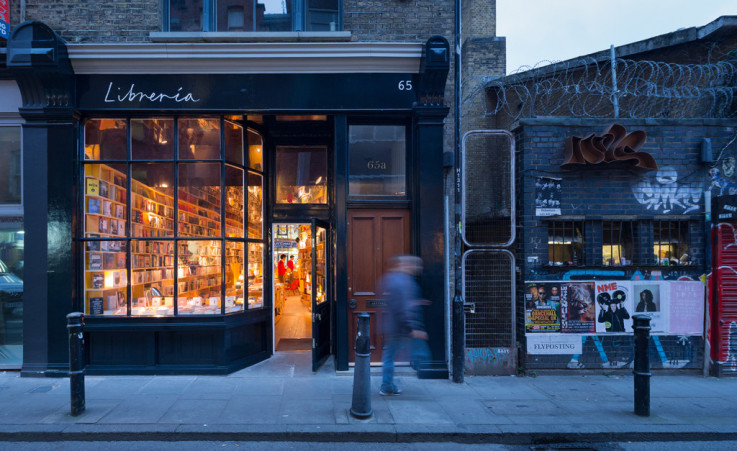 With Fashion Week fever spreading across the world, March sees fashion brands popping up over the city. We also have exciting news from UNIQLO who are reopening their Oxford street flagship with what appears to be a host of retail trends for us to explore. Here are the best retail openings for March 2016.
The best new permanent retail openings March 2016
UNIQLO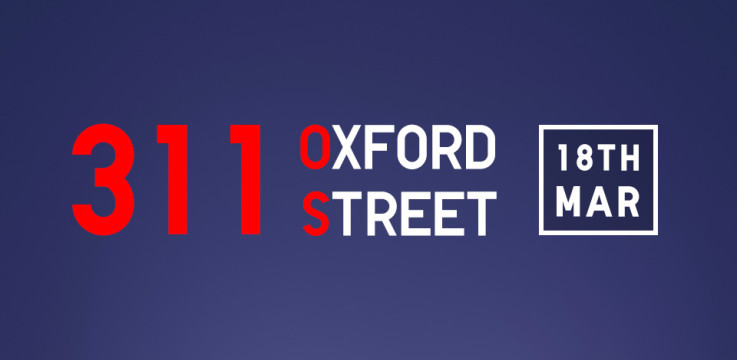 After a year of redevelopment fashion brand UNIQLO are set to open their Oxford Street flagship with two additional floors and a roof terrace. The store is set to include "staple technology" from UNIQLO, which includes LED tickers and rotating mannequins as well as a new conceptual area. Keep an eye out for unique cultural events around the opening, which is set for 18th March.
Kartell
Italian design brand Kartell has opened a new flagship showroom in the heart of South Kensington. The two-storey showroom, Kartell's first London store, is showcasing a selection from Kartell's range of plastic furniture, lighting and tableware as well as their recently launched home fragrances. A vivid window display with colourful items designed by Ettore Sottsass is sure to bring in passers-by for a browse.
Libreria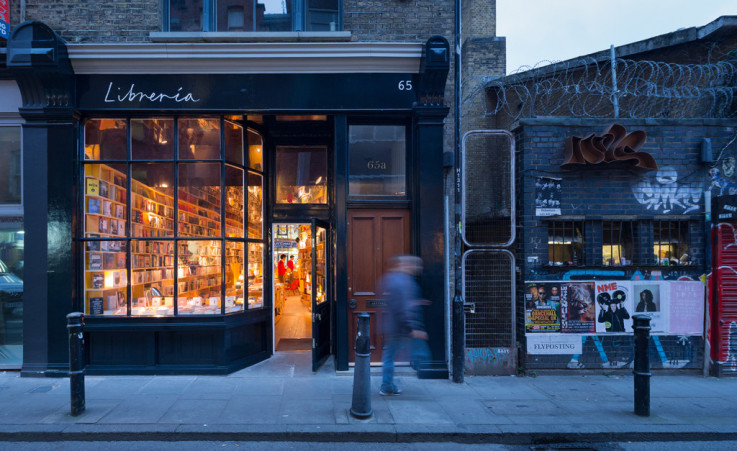 Image credit: Iwan Baan
This concept bookstore designed by Spanish designers SelgasCano has just opened on Hanbury Street, Shoreditch. The store has been based on The Library of Babel (a 1940s tale) and interestingly enough there's a no phone policy here, with the focus solely on the literature and architecture of course.
The best of the pop-up retail openings March 2016
Western Assembly
Normally an online store, Western Assembly are offering the men of London the chance to shop Europe's finest with a special pop-up on Redchurch Street. The store will stock premium contemporary and independent menswear brands who are all relatively unknown in the fashion scene. Western Assembly believe they deserve to be seen, heard and worn by those who share a similar ethos.
Glenmorangie Whisky
Scotch whisky brand, Glenmorangie Whisky, has teamed up with British company Finlay & Co for a pop-up bar titled 'Beyond The Cask'. As part of the collaboration the brands have created a limited edition range of sunglasses made from whisky barrels, all in aid of showing customers how the barrels and the wood they are made from has an effect on the end whisky outcome.
Edy & Bridge
Coming to Old Street this week is handmade womenswear brand Edy & Bridge. The founders of the brand originally met whilst showing their individual vintage designs at Spitalfields Market and have now collaborated to create unique tailored options for women. A mixture of vintage prints, lace and details are set against new fabrics and trimmings to create something completely unique and customised.
Alice Through the Looking Glass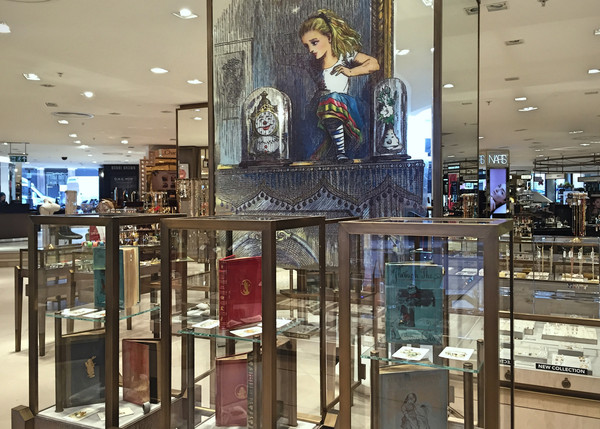 The Alice Through the Looking glass shop is popping up at Fenwick Bond Street with first editions, rare books and collectors items, limited edition art prints, t-shirts and much more. The whimsical store highlights the magical narrative of Alice in Wonderland and you'll find plenty of Alice iconography to ponder over.
To experience the very best of London's retail for yourself, book one of our Insider Trends retail safaris. Find out how they can benefit your business here.