Pop Up Stores
London Retail Openings May 2016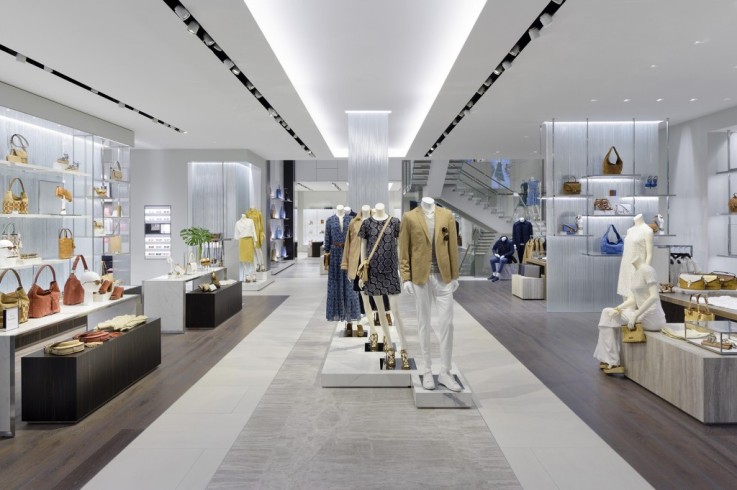 As the summer weather finally decides to grace us with it's presence, London has turned into pop-up galore and as always we're on the hunt for the hottest stores coming to the city. Read on to discover more and find out the best pop-up trends for the season and May 2016.
The best new permanent retail openings May 2016
Michael Kors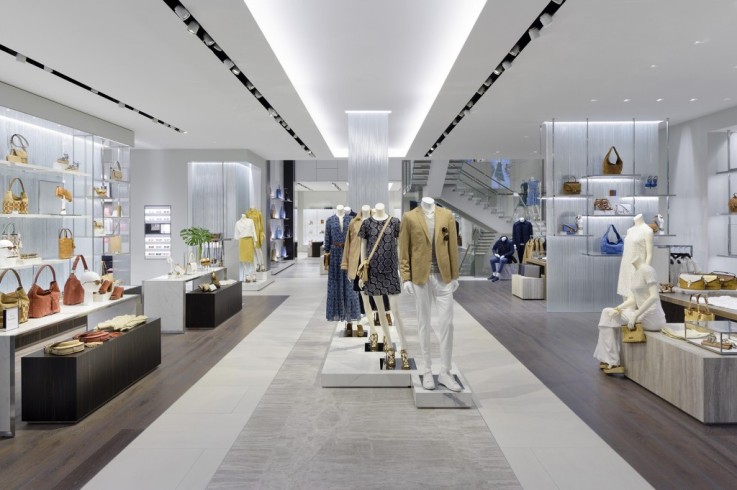 American designer Michael Kors has just opened his new flagship in the heart of the city on Regent Street. The new store is now the largest in Europe and boasts 16,00 square-foot of space over three floors, all housing the Kors collections including the new men's line. With a two-storey wall dedicated to just handbags, what couldn't be to love about this new opening?
Kate Spade
Kate Spade have opened their fourth store in London on prestigious shopping road, Regent Street. The store aims to integrate the London streetscape with a multi-room design that allows customers the live and breathe the New York lifestyle it encapsulates. As well as the normal product offering of handbags, ready to wear, fashion accessories, small leather goods and accessories the new store sees home decor and kidswear brought to the UK for the first time.
Habitat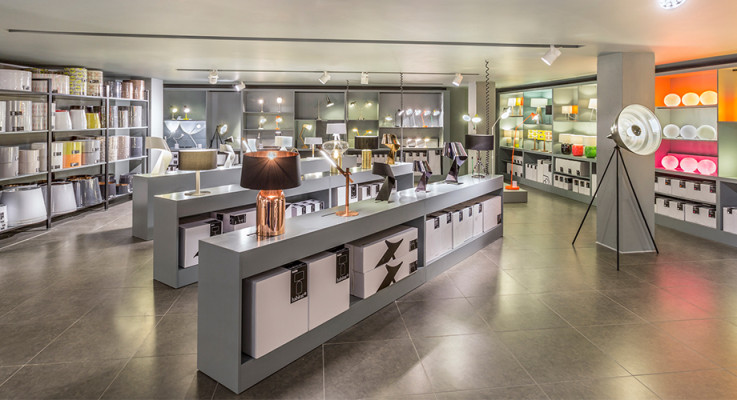 Habitat have re-opened the Tottenham Court Road flagship store following a £1.5 million refurbishment, developed in-house by Creative Director, Polly Dickens, Creative Manager, Graham Copeland and designer, Matthew Long. The two-storey renovation has seen the design stripped back with a simple, modern interior layout and the store now has dedicated departments for all of it's ranges as well as a new fitted kitchen studio.
EJDER X 24 HOUR CLUB
Although only technically open until January we do view this as less of a pop-up and more of a brand with the potential for a permanent residency. An old disused bathroom in Old Street station had been turned into a avant-garde concept store especially to house this online boutique's menswear range. Watch out for what is going on as the store will be hosting album launches, events and live art installations.
The best new pop-ups May 2016
British Library Punk Pop-Up Store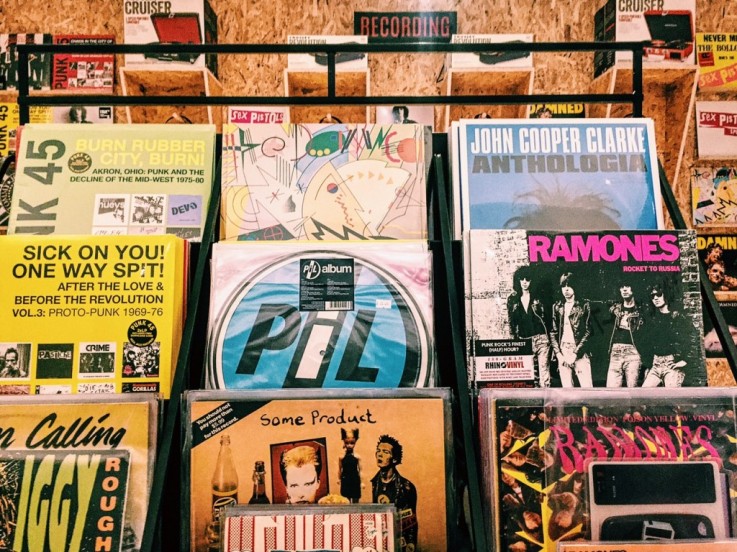 Image Credit: Emma Jane Palin
The British Library Punk pop-up store has just opened it's doors to the public today. Accompanying the Punk 1976-78 exhibition, the shop is full of rare mid-70's treats and offers exclusive prints, rare vinyl and a 1970's listening booth to try before you buy. Don't forget to bring your punk attitude and get involved with the photo booth for a fully immersive experience.
We Built This City: 90 Ways to see The Queen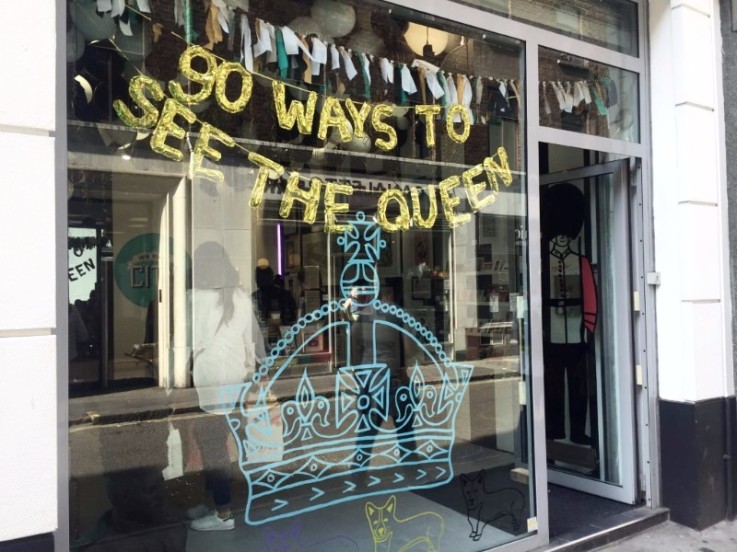 With their normal store on Carnaby Street needing essential maintenance work, We Built This City have though on their feet and moved just around the corner to Beak Street to open a very special 10 day royal residency at 'Beakingham Palace' ahead of Her Majesty's first official 90th birthday celebrations. The pop-up will house all the royal memorabilia one can get one's hands on and portraits will be on offer from Captain Smith Design, just don't forget your corgi and your crown.
Club Tropicana
Those summer vibes are coming straight from Club Tropicana, the only place to get your holiday essentials (or not so essentials) this summer. The store, set in Soho, has been curated by print designer Lisa King and Zanzan eyewear and houses a selection of independent brands – perfect for the current weather situation!
Benefit
Why have a pop-up shop when you can have a pop-up ship? The Good Ship Benefit is currently stationary on the River Thames, just a stones throw away from Embankment and offers a wide range of Benefit products, treatments and immersive experiences. Highlights include the Lashitude Restaurant at the Upper Deck which is inspired by the 'they're real!' mascara, the Hoola decks and The POREfessional Vault, which you'll have to find for yourself to unlock the Benefit secrets.
M.i.h Cult Denim Pop-Up
For their first ever physical retail space M.i.h jeans have chosen to set up shop in Soho, marking their 10 year anniversary and the launch of the Cult Denim Project, a collection of 10 brand-defining pieces from the M.i.h archive. They have also collaborated with other likeminded brands to bring a whole range of lifestyle products to accompany their own products and really embody the M.i.h spirit and ethos.