Interviews
Where are customers shopping this holiday season? The answer might surprise you.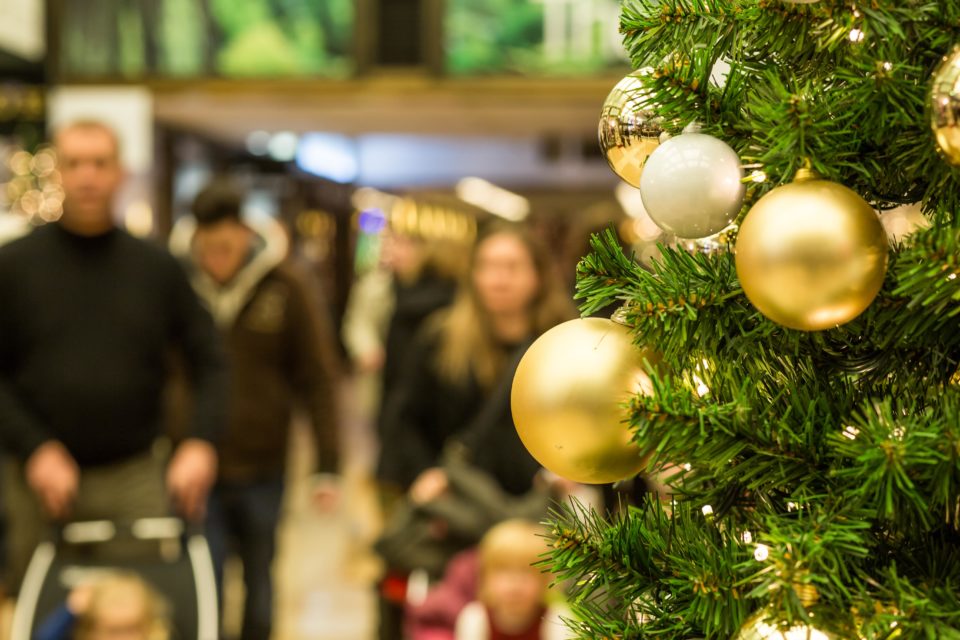 You don't need us to tell you how important the holiday season is to your retail business.
Leaving money on the table is not an option. But it's easy for many retailers to put money into their competitors' pockets simply by not being in the right place to reach customers.
For example, did you know that 54% plan to shop on non-traditional shopping channels, like Alexa, TikTok and Pinterest, this holiday season?
This is just one of the valuable insights in Brightpearl's brand new study of holiday season buying trends.
We spoke to Mark Hook, global director of brand, PR and communications at Brightpearl about the unique insights uncovered by the report, and what retailers can do to take advantage of the latest shifts in consumer shopping habits this holiday season.
Grab your copy of the free report and read on to discover why this is the season to be scalable.
What are the key new commerce channels for this holiday season?
We wanted to look at exactly where consumers were going to be shopping this holiday season so we can provide that insight to our customer base and prospective customers. Commerce moves incredibly fast, and each festive season is never quite the same, so we wanted to give them as much info as we possibly could.
What was really surprising from the data is that these new and emerging channels are really springing up. The data pointed to livestreaming, voice commerce, Pinterest and TikTok as being channels that consumers in general, and particularly Gen Z, were looking to buy on this holiday season.
In fact, a total of 57% of US consumers and one in four UK shoppers are intending to shop in these non-traditional ways this festive season, which is an incredible number of shoppers looking to discover, but also buy, through these new channels that definitely weren't there a couple of years ago.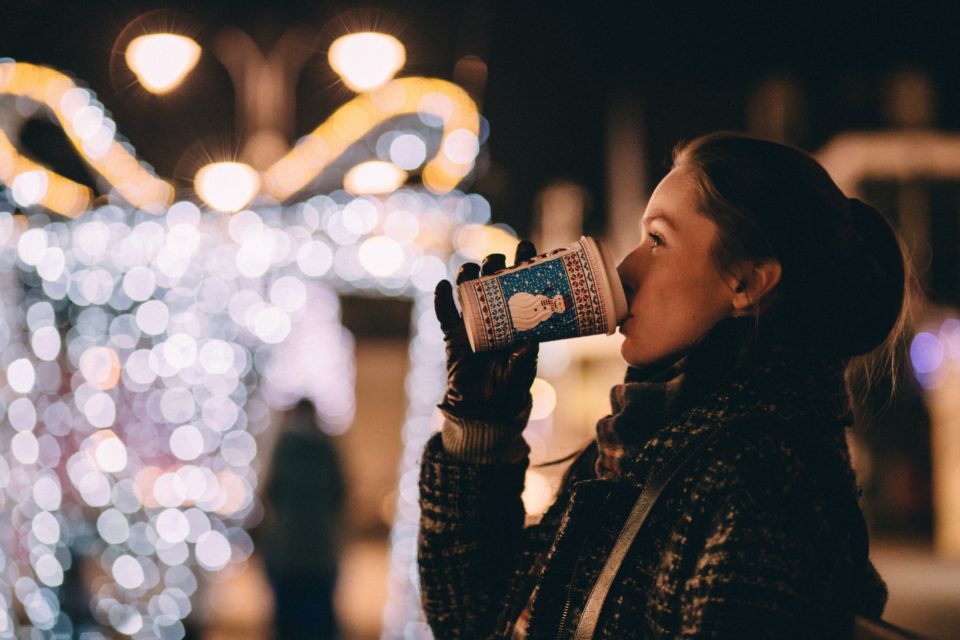 There have been a few false dawns for shopping via alternative digital channels. Why is this moment different?
We have been having conversations about is this a false dawn? I think what we're seeing now though is actually just a natural extension of what's happened over the last couple of years in terms of digital transformation.
Our work, our play, our entertainment, our discovery mechanisms are all happening online. Particularly for the younger generations, they are so digitally native on these new channels that it becomes a natural extension to also want to buy via these channels to.
A lot of these trends are Gen Z led. Around 70% of Gen Z shoppers really want to buy through Pinterest and TikTok. There's an expectation that they'll be shopping on livestream. That's how they shop now.
The rest of us are being pulled along with that because we've been forced into an environment where the way we interact is increasingly converging online.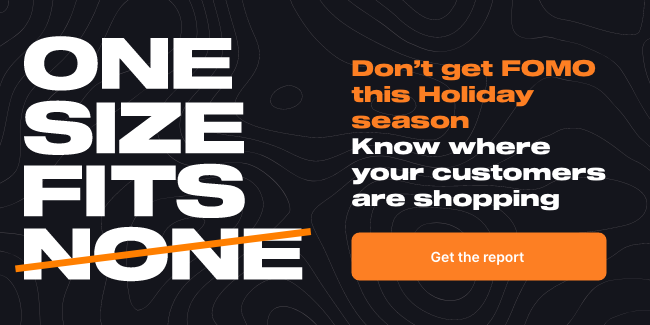 What is stopping retailers from adding these new channels quickly so that they can be prepared for the holidays?
There's a natural friction with the technology and the systems that retailers are using. Still to this day, many are using all in one systems and legacy ERP systems that, simply put, don't allow brands to quickly adjust and deploy new services quickly.
Something that came out of the data in the report is that there's an increasing amount of frustration in the retail industry. Around 75% of retailers are frustrated by their ability to integrate new services and deploy better shopping experiences at the pace they would like.
If your technology systems don't allow you the ability to burst into these new areas at speed and to add that service and go to market quickly, then a competitor will do that's not tied to these systems and these technologies. And if your competitors go to market on these new channels then your shopper is going to abandon you pretty quickly.
This doesn't just apply to selling channels. There are also payment gateways as well. I'm sure many retailers have experience in trying to develop a new integration and finding it to be a painful experience that can take months or years to do. That's not really acceptable in this day and age.
You need to be able to go, 'Ok TikTok and Pinterest look like they might be hot this year. We're going to introduce all these shopping channels really quickly.'
It's almost a case of trial and error and the ability to switch these channels on and off as and when they work. The data may be saying that these are going to be some of the hot channels this year but in a year or two something else may come along and you have to have that ability to react to shopper trends rapidly. The systems that retailers are using are not optimal for this new landscape.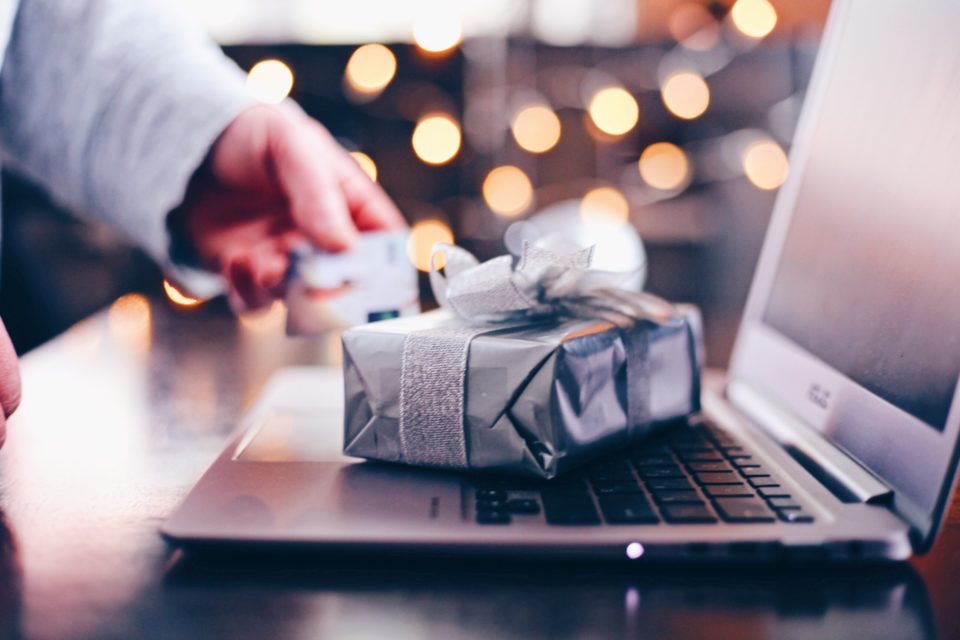 What do you mean by the concept of the 'hyper scalable era'?
Twenty years ago, as an ecommerce company really your only options were custom builds or ERPs and all in one solutions.
As we've seen consumer driven changes have meant that companies, particularly those that operate primarily online, need a lot more choice, flexibility, optionality, and innovation in terms of their tech stack but also the services they're delivering. These tailwinds have really pushed us into a new era that we've defined as the hyper scalable commerce era.
What that means is the ability to rapidly curate and develop new services and deploy better shopping experiences. We're still seeing brands today limited by the systems that they use which were fine even five years ago because the innovation in terms of selling channels wasn't as explosive as it is today.
To succeed in this era of commerce requires much great depths of scalability, flexibility, agility, and investment in the processes and the operating systems that allow you to keep pace with consumer demands.
Gartner have said that by 2023 organisations that have adopted a scalable commerce approach will outpace their competitors by 80% in the speed of feature implementation.
If you're going to market faster with new services, you are probably going to win. That for me is really what hyper scalable is about. It's being set up to be able to change and adapt rapidly.
What are the key alternative channels a brand must incorporate into their omnichannel infrastructure? And why?
I think a brand, first of all, has to understand what its customer audience is like. What are your key demographics that you're going after? There are slightly different trends happening in terms of age demographics.
For example, if you're primarily after the 18-24 audience, then you need to really be considering livestreaming, TikTok, Pinterest and a whole host of emerging channels.
The one channel that really stuck out to us across age categories was livestreaming as something that's really booming in popularity. Brands have the ability to adopt that relatively quickly.
I think that it's something that brands should definitely consider this year, particularly for UK merchants who are a bit more behind on this trend than US retailers.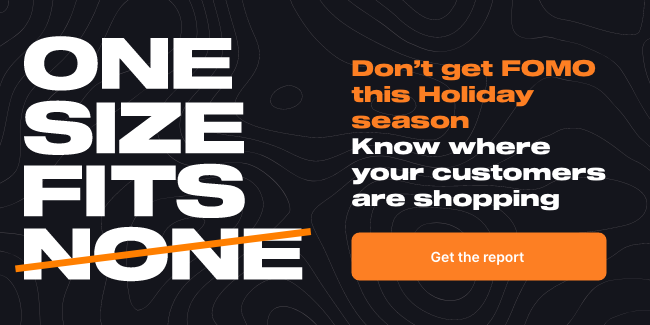 What immediate steps do you suggest retailers take to ensure a successful holiday season?
The first thing that you can do in the short term is audit your customer base, understand the ways and means that they plan to shop this holiday season and figure out are you set up for those channels?
If you can't, for whatever reason, use them for direct buying then at least be using them as a discovery mechanism.
If you use the right systems and tools like a flexible retail operating system like Brightpearl, platforms like BigCommerce or Shopify, there is no reason why you can't adopt some of these channels in time for the holiday season.
Longer term I think it's really imperative that retailers are able to futureproof their business for the hyper scalable era. That means building flexibility in to every part of that business from operational processes to the technology platforms.
Again, you need to audit your technology stack. Is it agile enough? Is it flexible enough for you to scale, to grow, to add new services? Or is it not?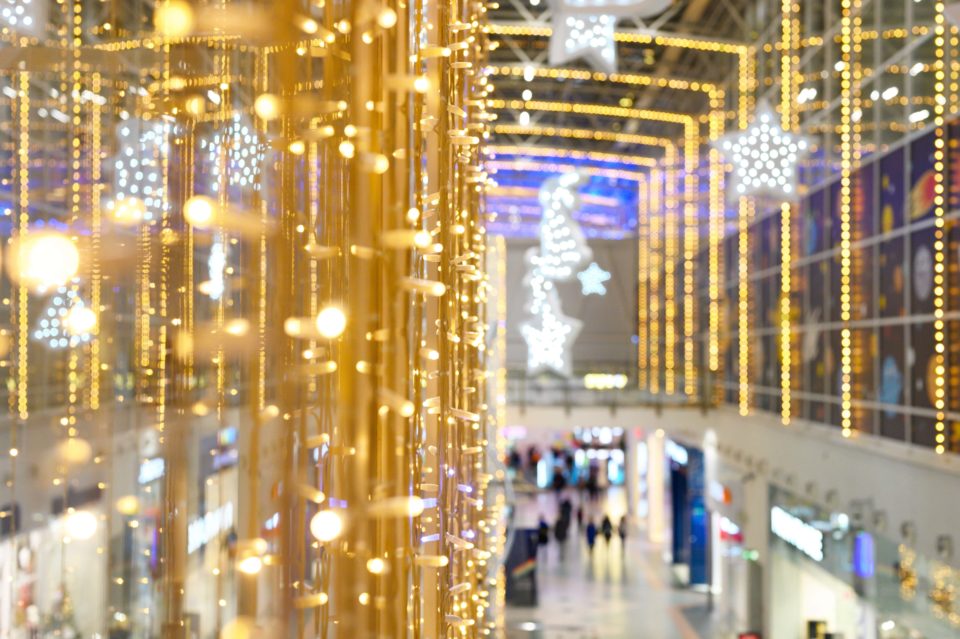 How does Brightpearl help retailers become more flexible and hyper scalable?
Brightpearl was actually born in this hyper scalable era to help streamline retailers' operations and to automate their systems. We were built around the modern merchant.
As a retail operating system, we do have all the features of the classic ERP and all-in-one solutions, but unlike those systems we make it very easy to burst into other areas. Being built for the hyper scalable era means that we understand the need for speed and flexibility, and we give that to retailers.
We don't tie companies into just one technology. We give them the option to use Brightpearl's core system but to integrate into different platforms – whether that's accounting, your e-commerce platform, analytics, etc – rapidly with our plug and play integrations to build out the tech stack that can serve customers' needs at this time. And also to have the flexibility to change that as customer expectations change.
I think as a merchant, whatever elements of your tech stock that you're looking at, you should look for technology partners that don't want to lock you into mediocre functionality. You need to be able to have the agility to add on new services as, and when, you need to and to do that fast. That's the world we need to occupy now because consumers aren't going to wait around for anything else.
It's not just about adding multiple selling channels. You may also need to segment those by demographic. How do you manage multiples of sales channels? How do you sync those and bring that data together?
Retailers need to be able to look at the data and say, 'which channels are working most effectively for me? What can we switch out? What can we focus on?'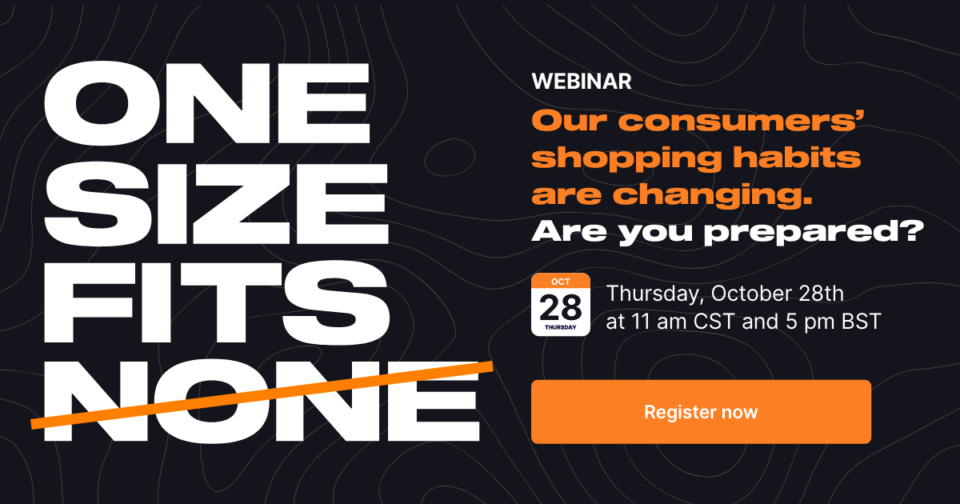 Where can people access the report?
It is a truly fascinating report and I think it will help retailers get a firmer idea of what's hot this holiday season and what channels they need to be aware of. Make sure you get your free copy of the report here to find out what you can do now to catch extra dollars this holiday season.
You can get extra expert insights by joining Brightpearl's Beware Festive FOMO panel live webinar on Thursday 28th October to understand what the report data means for your business and get practical advice from high-growth commerce brands. Save your spot now!