Food and Drink
London trends: an interview with Rebekkah Dooley of The London Sessions
by Cate Trotter
July 15, 2015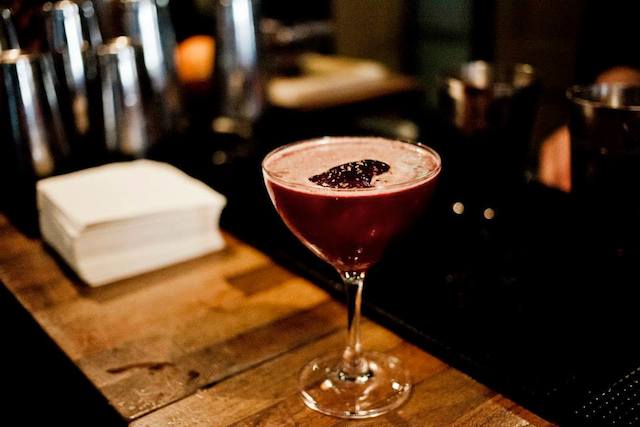 The London Sessions, run by Rebekkah Dooley, is an exciting new project which hosts a series of informal presentations by guest speakers working in the hospitality industry. The emphasis is on innovation, long conversations over cocktails and placing value on people and their stories. These principles – valuing people over marketing – offer a refreshing twist on customer service and lead the way for all areas of customer experience, from catering to retail. We spoke to Rebekkah to discover more.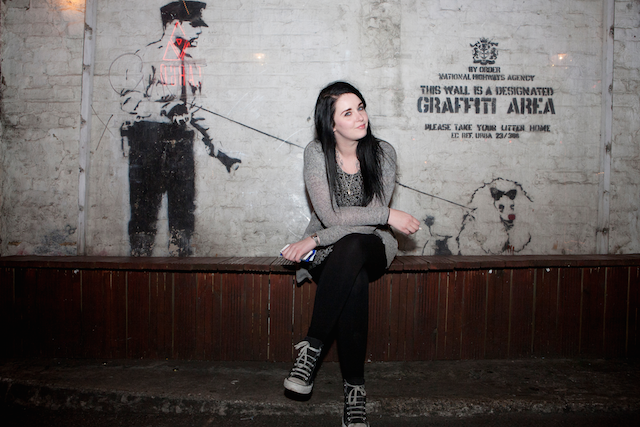 How would you describe what The London Sessions does so my grandmother would understand?
The London Sessions are a series of super informal, highly accessible presentations, designed to educate and inform people working in the hospitality industry. My grandma would have zoned out after 'presentations' but hopefully yours has a better attention span!
Your focus on people, rather than products or marketing, is really interesting. Where did the idea for The London Sessions come from?
Over dinner with my good friend Tomas Estes. Tomas opened his first restaurant in the 70s and has since opened 18 venues worldwide, written a book, and launched a tequila brand. I'm lucky to have him as a friend and mentor. He grew up in 1960s California and has a chilled out hippy vibe about him, so The London Sessions initially were going to be like storytelling events, where we share tales and experiences. They still are, really, we just made it sound a bit fancier and like we know what we're on about!
How have you tried to make The London Sessions innovative and future focused?
We're playing around with Periscope at the moment. I think that's pretty innovative as I'm not aware of any bars or hospitality companies doing that yet. The London Sessions are, obviously, held in London but, as we think they have global appeal, we want to ensure that they're accessible to everyone, worldwide. To that end, they're going to be available on Difford's Guide as videos, on iTunes as a podcast, and live via Periscope. There's a lot of media involved, and personally I've never used Periscope or podcasts before, so it's a big learning experience. One of our organisers, Elliot Davies, is a photographer and videographer as well as being a world class bartender, so he and I are working together on that side of stuff.
What people in this sector inspire you?
This is a tough one! Dead Rabbit is a bar in New York founded by two Belfast Boys. For me, it's the best bar in the world, and one of the things I love about Sean and Jack is that they're always learning and never rest on their laurels. The Artesian in London are about to release their new menu, and innovative is the perfect word to describe what they've put out thus far – I've not seen anything like it, ever. Ryan Chetiyawardana and Iain Griffiths for their work with White Lyan – a high concept, no ice and no citrus bar in East London. They push boundaries and basically deconstruct all preconceptions about what a bar should be, and they don't waiver when faced with criticism or doubt. I have a lot of respect for that.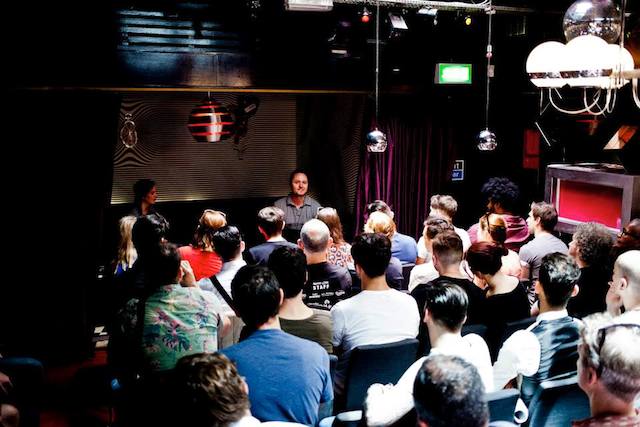 What's been your most memorable experience of storytelling at a bar you've been in and why?
I was in New York a few months back, and I went to Dead Rabbit to meet Sean, the owner and founder, for a Guinness before heading out to dinner. I arrived at 6pm with the intention of leaving at 9pm. Come midnight, I was still there. Sean was sharing stories of his upbringing in Belfast and I was captivated. I remember being sure not to drink too much as I wanted to remember everything. It was memorable because in that moment I felt so privileged, to be standing in my favourite bar in the world, with one of the greatest minds in this industry, getting to learn from him, and it wasn't about bars, it was just about life. There was a live Irish band that finished at 9pm, if memory serves, and after that we were stood by the DJ, requesting songs. I asked for The Clash, London Calling, and it was pretty magical – A Londoner and an Irish Man stood in the financial district of NYC, discussing life over Guinness, with really good music. It was perfect.
If you could ask anybody to speak at The London Sessions, who would it be?
We wrote a wish list and worked our way through. It's been pretty crazy that everyone's said yes. I'm getting to work on events with people that I've admired and respected for so long – people at the top of their game. We've had restrictions in terms of location – we can't afford to fly people over, so we're trying to capitalise on people who are here already or have plans to visit. If we could literally choose anyone, maybe Dale DeGroff or Salim Khoury. We have two 'American Bar at The Savoy' head bartenders presenting with The London Sessions, and Salim would be the third. He joined The Savoy in 1969 and was their 9th head bartender. The role holds so much prestige and I like the idea of having three generations tell their tales.
Do you think there's a difference between innovation in London compared to the rest of the world?
In the bar world, I definitely think London is at the top of the game right now. We are innovating in ways that America hasn't even started. I feel bad saying that because I don't want to annoy the New Yorkers but I'm a third generation Londoner and I'm always going to root for my city. We are particularly winning with high quality, fun, accessible cocktails, a movement that's being pioneered by Callooh Callay and The Social Company, in my opinion. Myself and Simon Thompson, one of the organisers, work at Callooh Callay, and Gareth Evans, another organiser, works with The Social Company, so we're well versed in that particular style of bar.
What would you like to see happen in the bartending world in the next few years?
I'd like to see a return to the importance of hospitality. Right now there's a lot of 'mixology' chat going on, which is great, but the bar industry is nothing without people. They might pay for the drinks, but it's not why they stay.
Images courtesy of Rebekkah Dooley/The London Sessions
Related Articles
Below are other articles from our blog that cover similar topics: